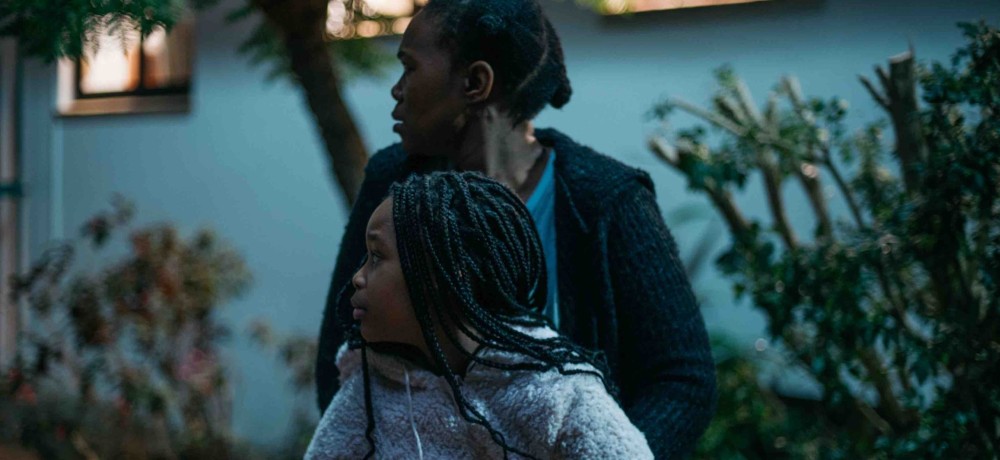 A house can be haunted by many things. Ghosts, spirits of the past, specific moments replaying themselves again and again. A home can also be haunted by something more complex, like the shadow of a collective past. A generational trauma that is unable to rest because the wounds have never fully healed.
That is the nature of the entity haunting the story of Good Madam. A South African film written and directed by Jenna Cato Bass, it tells the story of a family and a culture that have not fully broken free from the past. After a fight with her extended family over her late grandmother's estate, Tsidi (Chumisa Cosa) is forced to move in with her estranged mother, Mavis (Nosipho Mtebe). Mavis works as a live-in housekeeper for a wealthy white woman (Diane, played by Jennifer Boraine) in the suburbs of Cape Town. Tsidi is less than thrilled to be making the move, as she has a difficult history with both her mother and with the house itself, but she knows it is the best option for her young daughter, Winnie (Kamvalethu Jonas Raziya). 
Tsidi remembers the impact that her mother's position had on her own childhood. She remembers the home as a cold, unloving place where she and her family were second class citizens.  She remembers how her mother chose that life over a life with Tsidi, dedicating years to a white woman's family rather than being there for her own. Mavis insists that it was the best option for taking care of her children, but it is clear that Tsidi resents her for it, and would much rather have had a mother than a financial provider. Having spent much of her childhood being raised by her grandmother, Tsidi is now mourning that loss and is struggling to reconnect with her mother. 
The film opens simply, yet powerfully. We get several shots of the interior of Diane's home. It is well kept and spotless, thanks to the constant work of Mavis. Decorating the shelves are many African figures and sculptures, along with photographs of Diane's family. Photos of white people sitting alongside cultural figures stolen from her neighbors long ago, now kept as trophies and conversation pieces. 
We see this contrast again and again throughout the film. Cato Bass does an excellent job of telling her story through imagery and allowing space for the inequalities of Tsidi's world to speak for themselves. Fine, delicate items owned by Diane, juxtaposed with the cheaper versions that Mavis and Tsidi are allowed to have and to use. Appartheid might be gone, but its effects remain. There is a segregation system here, like it or not, and Tsidi repeatedly expresses frustration over the fact that her mother not only continues to live in it, but to support it as well. Tsidi tries to remain separate from it, but the longer she stays in this house, the more entwined she becomes in that past. 
The performances are powerful, particularly from Cosa as Tsidi. Her character is under a great deal of strain, between the loss of her beloved grandmother, tensions with Mavis, her desire to care and provide for Winnie, and her own struggles and resentments surrounding the past that her family has endured, both as residents of South Africa and specifically as employees of Diane's family. Every day is a constant navigation of minefields as she tries to find the best way forward for her and her daughter. She doesn't want her mother to live in the past, but the future is not as clear for Mavis as Tsidi wants it to be. Sometimes the past is hard to leave behind.
But lest you think that the film makes its scares in metaphor only, fear not - there is a dark plot at play behind the closed doors of Diane's not-terribly-welcoming house. And in the final act, Tsidi is confronted by the true weight of what her mother's employers have been planning. Especially chilling is a moment that finds Tsidi in a graveyard that resides on Diane's property, showing the fate of many of the previous people of color who died in service of this white family.
Good Madam is a psychological horror story that digs deep into the cultural history of its characters. It examines the ways in which generational trauma still haunts the people of South Africa and does so in a beautiful, yet horrific way. 
Movie Score: 5/5