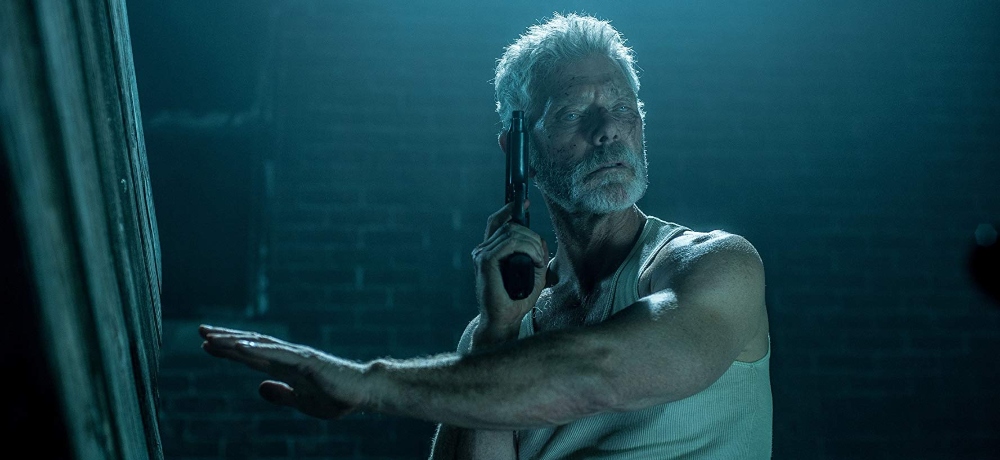 After making it rain blood in the Evil Dead cinematic universe, Fede Alvarez introduced viewers to a different house of horrors in 2016's Don't Breathe. For years a sequel has been hinted at following the critical and financial success of the film, and now the director of the project has finally been revealed, along with who is set to return in front of the camera.
According to The Hollywood Reporter, Rodo Sayagues will make his directorial debut with the Don't Breathe sequel. A frequent collaborator with Alvarez, Sayagues co-wrote Evil Dead (2013), Don't Breathe, and their 2013 short film Panic Attack! (which caught the attention of Sam Raimi and helped get them the Evil Dead gig). Sayagues will direct the Don't Breathe sequel from a screenplay he wrote with Alvarez.
In addition to co-writing the script, Alvarez will also be involved as a producer on the sequel along with Ghost House Pictures' Sam Raimi and Rob Tapert. Good Universe is also producing, with Sony Pictures Worldwide Acquisition's Stage 6 Films on board as well. Although a release date has yet to be announced, THR reveals that filming is slated to start in April.
In front of the camera, Stephen Lang is expected to return as Norman Nordstrom, aka The Blind Man, although there's no word yet if Jane Levy will reprise her role as Rocky. According to THR, the sequel "...is set several years after the home invasion of the first movie, with the Blind Man living in quiet solace…until his past sins catch up to him."
The well-received Don't Breathe brought in more than $157 million globally on a production budget just under $10 million (according to Box Office Mojo), so it's no surprise that the movie is now getting a follow-up.
In the meantime, Alvarez and Sayagues are also keeping busy after signing a first-look deal between their company Bad Hombre and Legendary Pictures. Projects already in development include a Texas Chain Saw Massacre reboot (produced by Alvarez and written by Chris Thomas Devlin) and a horror film set in the White House (which Alvarez is expected to direct). Stay tuned to Daily Dead for all of the upcoming projects from Sayagues and Alvarez, including the Don't Breathe sequel.