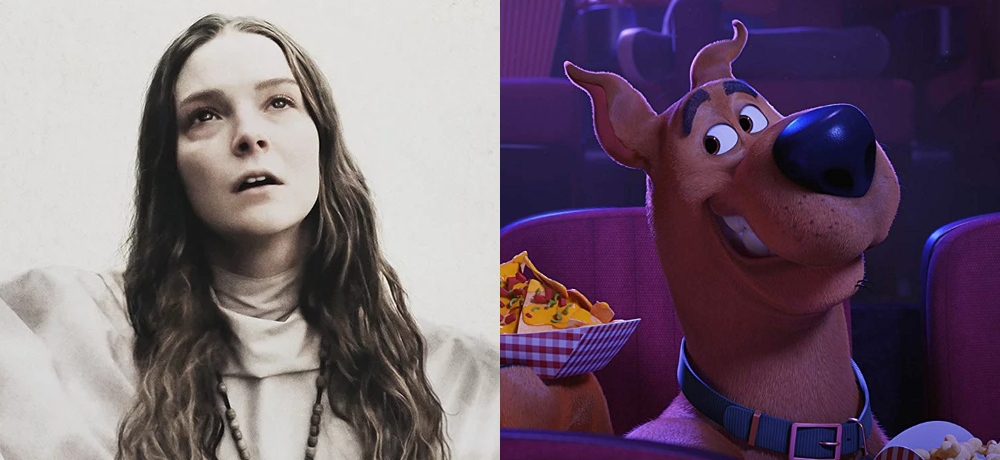 A new animated Scooby-Doo adventure, James Wan's next horror film, and a new religious horror movie from A24 are among the latest movies to be delayed due to the coronavirus.
Deadline reports the news that Warner Bros. has delayed the release of Scoob! and New Line Cinema has taken Wan's Malignant off the release schedule, while Bloody Disgusting shares the news of A24 postponing the release of Saint Maud.
Scoob! was slated for a May 15th release, Malignant was set to come out on August 14th, and Saint Maud was most recently expected to come out on April 10th.
Written and directed by Rose Glass, Saint Maud stars Morfydd Clark, Jennifer Ehle, Lilly Frazer, Lily Knight, Marcus Hutton, Turlough Convery, and Rosie Sansom. In case you missed it, read Emily von Seele's 5-star review of the movie.
Directed by Wan and written by Akela Cooper and J.T. Petty (based on a story idea by Wan and Ingrid Bisu), Malignant stars Annabelle Wallis, Jake Abel, George Young, Maddie Hasson, Michole Briana White, Jacqueline McKenzie, and Mckenna Grace.
Tony Cervone directed Scoob!, which features a voice cast that includes "Kiersey Clemons, Zac Efron, Will Forte, Jason Isaacs, Ken Jeong, Tracy Morgan, Gina Rodriguez, Amanda Seyfried, Mark Wahlberg, and Frank Welker.
There's no word yet if any of these movies will be released early on VOD (as Universal did with The Invisible Man and The Hunt), but we'll keep Daily Dead readers updated on all three of these films as more details are revealed.