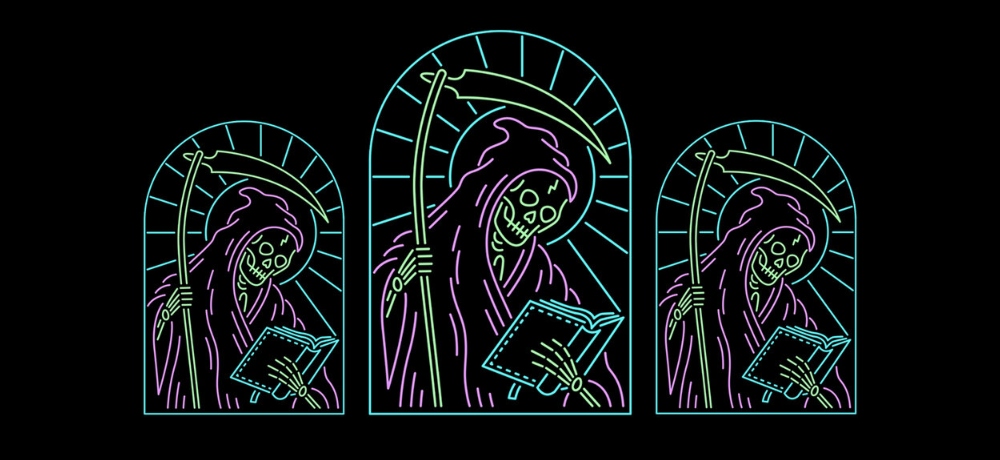 Following the announcement of their Women with Guts conference taking place this May, Salem Horror Fest is giving genre fans another reason to mark their calendars with the announcement of their dates and first guest for their annual October celebration.
As announced on their website, Salem Horror Fest 2020 will take place from Thursday, October 1st to Sunday, October 11th at The Bridge at 211 (211 Bridge Street, Salem, MA).
The festival's eclectic lineup of guests and events will be announced in the coming months, but the first special guest has already been revealed, and it's a special treat for horror fans who have fond memories of watching MonsterVision or currently enjoy Shudder's The Last Drive-In, because horror host and journalist Joe Bob Briggs will be on hand for his live presentation of How Rednecks Saved Hollywood, taking place on Saturday, October 10th.
Read on for additional details on Briggs' live event, visit Salem Horror Fest's website for more information, and keep an eye right here on Daily Dead for more updates on the festival.
Joe Bob Briggs: How Rednecks Saved Hollywood: "Spend a fast-and-furious two hours with America's drive-in movie critic as he uses over 200 clips and stills to review the history of rednecks in America as told through the classics of both grindhouse and mainstream movies. You will learn:

The identity of the first redneck in history.
The precise date the first redneck arrived in America.
The most sacred redneck cinematic moments.
How Thunder Road, the Whiskey Rebellion, the tight cutoffs worn by Claudia Jennings in Gator Bait, illegal Coors beer, and the Cannonball Baker Sea-to-Shining-Sea Memorial Trophy Dash combined to inspire the greatest movie in the history of the world.
Why the redneck is the scariest monster in all of film history, with visual evidence.
The existential difference between Forrest Gump and Sling Blade.
The reason God loves rednecks.

. . . and dozens of other historical facts that you didn't realize you needed until Joe Bob deposited them in the rear lobe of your brain.
For information on tickets for How Rednecks Saved Hollywood, visit: