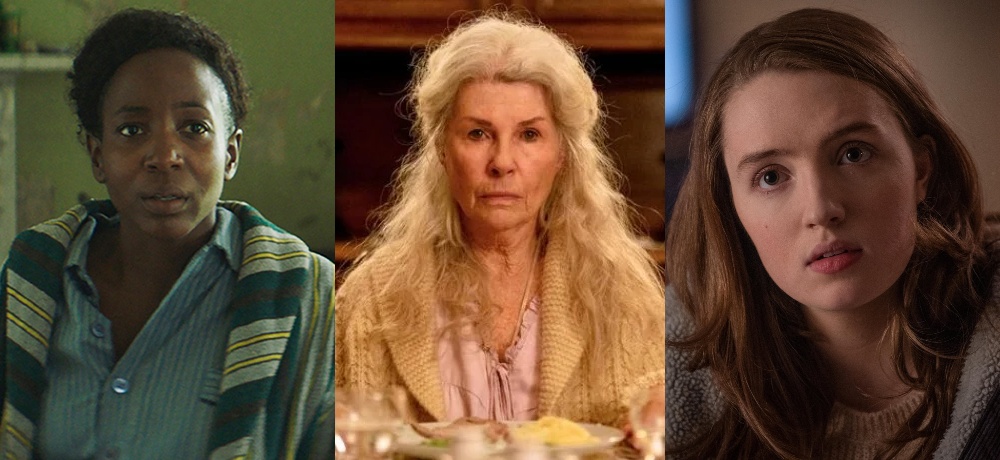 I'm not big on lists. But in the past couple of years, whenever I found myself having to write a listicle, they always had women as the subject. During a time when most writers are making their recaps of their top 10 films of the year, I thought, "Why not do something different?" So, this year, my list is an ode to my favorite female performances of the year. I tried to stay away from the obvious (yes, Elisabeth Moss is outstanding in The Invisible Man) and give shoutouts to performances you may have forgotten or ones that will fall to the wayside come awards season. Most of the films below are accessible through VOD and streaming, but two are still seeking distribution. I hope to not only get these women more recognition for their craft, but also the films themselves, especially if they have fallen under the radar.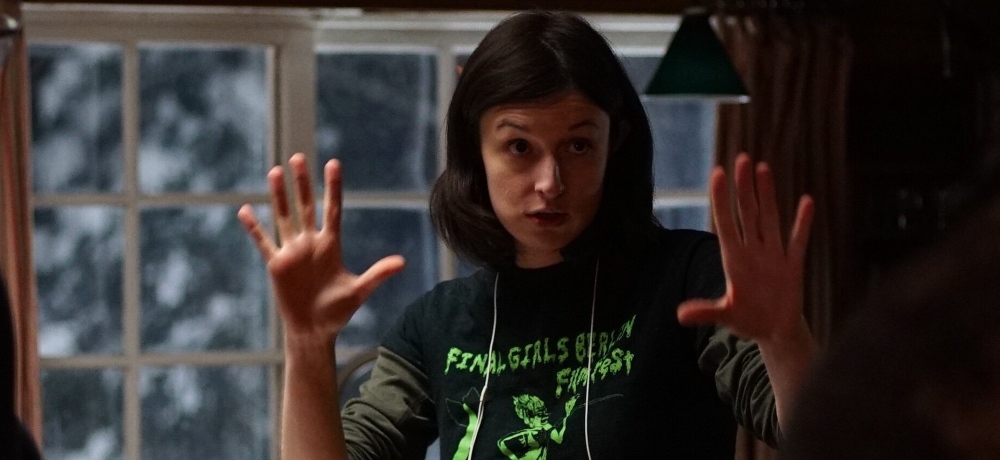 Amelia Moses - BLEED WITH ME (Seeking Distribution)
Unlike the other women in this list, Amelia Moses is a filmmaker. And her feature debut, Bleed with Me, is the perfect example of why many have said the future of genre film is female. The Canadian writer and director's films focus primarily on exploring female anxieties through a horror lens. The anxieties that manifest in Bleed with Me are ones often found in female friendships. Set during a snowy cabin getaway, the film examines the friendship between Rowan and her best friend, Emily. They are individuals on opposite ends of the personality spectrum. Rowan is a shy, meek loner whereas Emily is happy, outgoing, and seemingly perfect in every respect. The film has many ambiguity problems that hamper backstory, but the performances and the direction from Moses keep the audience engaged every second of its runtime. It's a film with hidden meaning in every frame and piece of dialogue, and one that keeps the audience attentive in a desire to break apart every aspect of the narrative to uncover its many mysteries. It tackles themes of depression, suicide, and is also homoerotic with nods to vampirism. It's an unsettling psychological horror film that reminds us that nothing is more frightening than our own mind and makes Moses a director to watch.
Katja Herbers - THE COLUMNIST (Seeking Distribution) 
I don't think any movie, either festival or theatre/VOD release, that I've seen this year has been as fun to watch as The Columnist. Katja Herbers plays one of my favorite characters of the year, a writer and single mother who starts to get hate messages and death threats over a column she wrote that calls out the racist traditions that are part of the annual Feast of St. Nicholas. When are women not attacked online by trolls over their opinions? But unlike most of us who just hit that "block" button, Herbers' character, Femke, goes on a violent, bloody rampage. Her right-wing critics want to silence her, but she gets to them first and shuts them up permanently. It's pure catharsis to watch Femke get revenge, and Herbers delivers an unhinged and humorous performance. She also perfectly carries the mannerisms of someone with intense paranoia and anxiousness that comes with being "very online." It's a performance and a film that's entertaining and sizzles with violence and dark comedy. It's such a blast, and Herbers wears a killer (pun intended) white suit.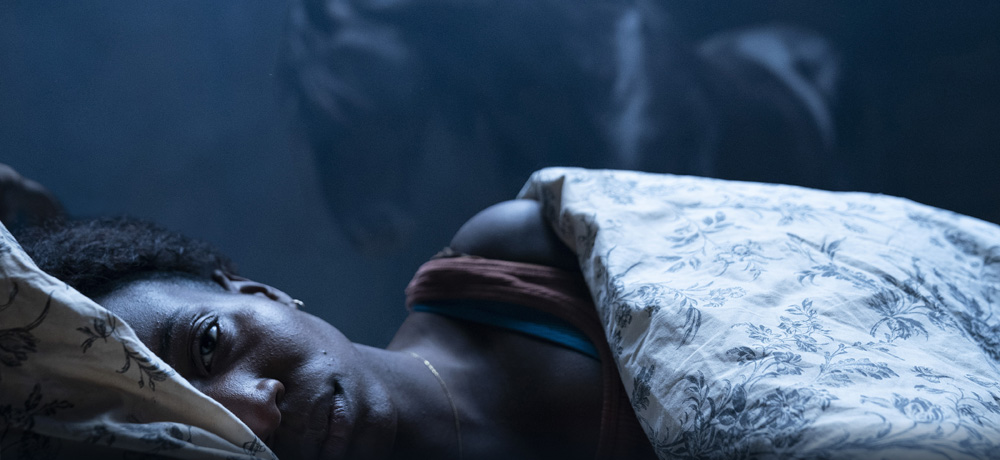 Tamara Lawrance - KINDRED (VOD)
The most dizzying performance I saw this year was Tamara Lawrance in Kindred. It's a film that may not work for everyone, but it's Lawrance's performance that elevates it. Her portrayal of a pregnant woman who loses her boyfriend and is held captive in his mother's home is an absolutely stressful watch. Her character, Charlotte, is essentially a bird stuck in an old, wealthy, white English cage—an overused visualization of foreshadowing, but we do feel trapped with her as the narrative progresses. The control she is under is distressing to witness, and the desperation for escape is felt tenfold through Lawrance's powerful performance. As mentioned, it's dizzying. This is also because Charlotte begins to have dizzy spells and visions of crows and horses. This alludes to an illness that her mother suffered from while pregnant. We are kept in the dark as to whether Charlotte is actually suffering from illness or if her boyfriend's family is gaslighting her. Nevertheless, this sends Lawrance to convey a rollercoaster of emotions. Off the top of my head, I can't think of any other horror film about Black motherhood (perhaps Us would fit). Kindred hammers home how unprotected Black women and mothers are by the people and institutions that are supposedly built to help and protect them.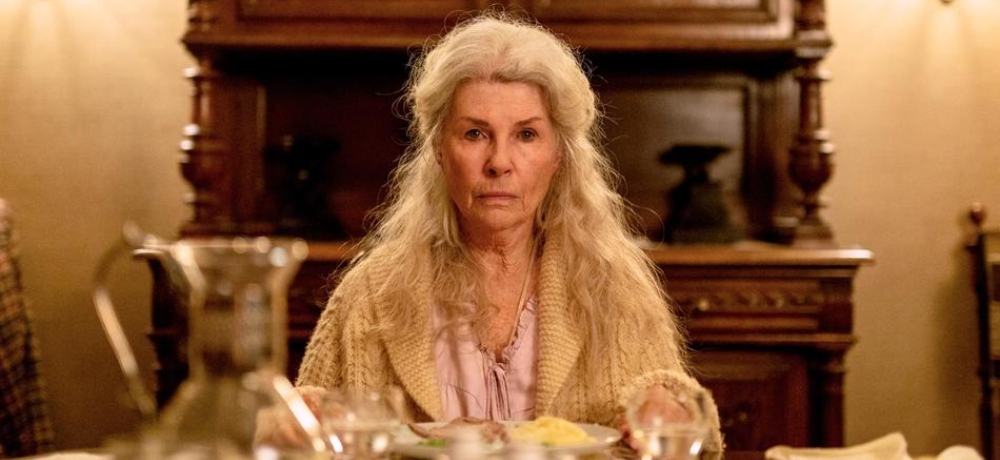 Robyn Nevin - RELIC (VOD)
No performance this year is as frightening and heartbreaking as Robyn Nevin's in Relic. It's a dark film about an insidious presence that seems to follow Nevin's character, Edna. But this isn't a film of demonic or paranormal horror, it's a film about Edna's mental and physical fight against dementia. Dementia, in this case, is written much like a demon would be. Something unseen takes over someone's body, transforming them into someone unrecognizable. Memory loss, disorientation, mood swings, lack of self-care, behavioral issues, changes in personality, and eventual loss of bodily functions, Nevin has to act on them all. Symptoms of Edna's illness reveal themselves bit by bit and the mental and physical deterioration the character goes through is horrific and upsetting, but Nevin takes it in stride. You feel her grieve over who she used to be, and you feel the pain of who she's becoming. It's absolutely haunting and a supporting performance to consider this awards season.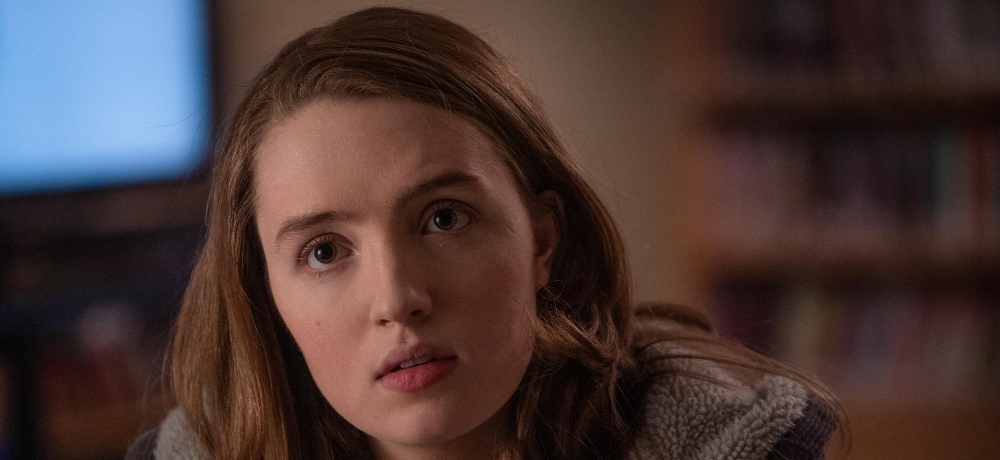 Kiera Allen - RUN (Hulu)
If there's anyone who's at the top of the year's list of tremendous new talents, it's Kiera Allen. Her first feature film role is in a Hitchcockian thriller about a mother and her horrific possessiveness of her daughter, with Allen delivering one of the year's finest performances. She's also a wheelchair user. Disabled characters have been seen in the genre before, but this time, Allen's Chloe has agency. She's a multidimensional badass. She's not defined by her disability. She's a final girl. Her life experience as a disabled person brings the narrative an authenticity required for a film that has a brilliantly written representation for the most underrepresented group in media. Through Allen's performance, the barriers and horrors of inaccessibility are confronted. She also goes toe to toe with Sarah Paulson and gives her a run for her money, which for most would be difficult to do, but Allen is something else.
Haley Bennett - SWALLOW (Showtime)
Hunter is an elegantly dressed, perfectly quaffed newlywed, having just moved with her husband into their new home—a mansion purchased for them by his rich parents. It feels like she's living the dream, one that's enveloped by beautiful pastel-colored hues, but Carlo Mirabelle-Davis's feature debut isn't about an American dream. Soon it becomes clear that Hunter is a wife with absolutely no agency. She's controlled and her life is ruled by three things: gardening, cooking, and cleaning. The film then becomes a superb and distressing examination of a housewife's crumbling psyche. This kicks off with Hunter's impulsion to eat ice then dirt then marbles then tacks. Hunter develops pica, triggered by feeling powerless and no longer having control over her own body, her own self. Bennett may be soft-spoken, but she's fearless, delivering an absolute tour de force performance as one of the year's most cleverly written characters. It's one of those once-in-a-decade type roles, one where comparisons are hard to make. Having Hunter suffer from pica brings more awareness to this disorder, but also turns this psychological horror film into one that could also be classified as body horror. It's a character and performance that have you sitting in discomfort while remaining transfixed, like watching a sword swallower. You want to look away, but you can't. And you shouldn't, because every minute of Bennett's performance must be witnessed.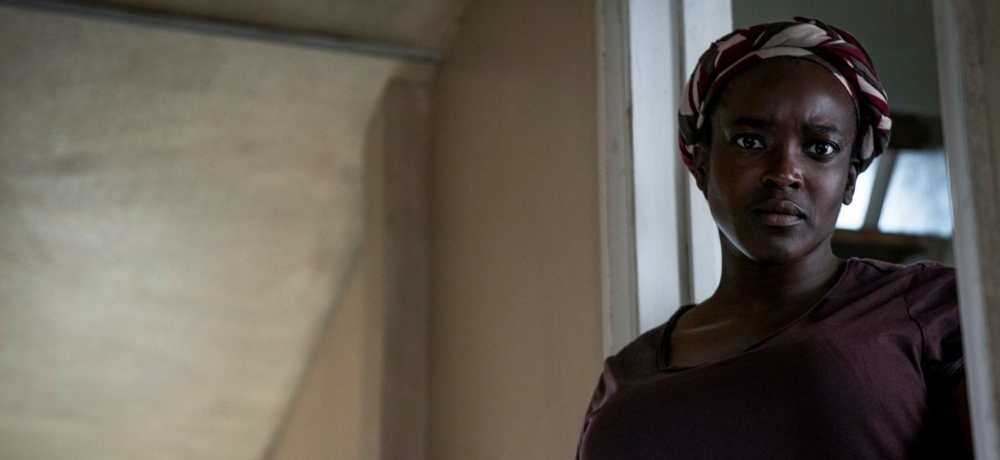 Before making your Favorites of 2020 lists, be sure to also check out these horror films that feature my honorable mentions:
Elle-Máijá Tailfeathers - BLOOD QUANTUM (Shudder)
Kathryn Newton - FREAKY (VOD)
Wunmi Mosaku - HIS HOUSE (Netflix)
The cast of HOST (Shudder)
Elisabeth Moss - THE INVISIBLE MAN (HBO Max) 
Riley Keough - THE LODGE (Hulu)
Andrea Riseborough - POSSESSOR (VOD)
Amy Seimetz and the cast of SHE DIES TOMORROW (Hulu)
---------
Check back here for more Favorites of 2020 lists from the Daily Dead team!