Welcome back, my friends, to the show that never ends. Horror has always been cyclical, and if that's true, we have lucked out to be swirling around in a lot of good stuff. The best thing about 2019 in horror has been the variety: if you wanted a straight-up slasher, it was there. Ghosts? Covered as well. Creature features? Check. But in the world of horror, enough is never enough, so I'm going to plow through a whole whack of things I've liked and loved this past year.
EAR CONTENT
A busy bee, I've been mostly sampling podcasts as I go; I will say that all my favorites continue to be so, and you'd do worse than to check them out:
Faculty of Horror, Kill By Kill, F This Movie!, Splathouse, Dead Ringers, Shock Waves, Hellbent For Horror, The Pod and the Pendulum, Post Mortem with Mick Garris, and PCP.
BEST O' BOOKS
Okay, this slot's empty, as I never read a single book during the year and I'm not proud of it, but I will give a shout-out to Rue Morgue, the newly revamped Fangoria, HorrorHound, Scream, and many other quality magazines that can still be found in stores. It fills my blackened heart with joy that horror in print is still around and kicking ass.
TOP O' THE TV
I'll never do a "worst of" list, I can promise you that, but I'll just say that not every TV show measured up to initial promise and often went flying off the rails by the end of the season. Here are some shows that I think pretty much got it right:
Creepshow: 37 years after Stephen King and George Romero concocted one of the ultimate anthology films, streaming service Shudder opened up the crypt under the reverential eye of effects legend/director Greg Nicotero. Keeping in the spirit of the original, these are short stories, but this time around we're given 12 tales of terror over six episodes. Directed by the likes of John Harrison, Roxanne Benjamin, Nicotero himself, Tom Savini, David Bruckner, and Rob Schrab, Creepshow offers a variety of tales from Stephen King, Joe Hill, Joe R. Lansdale, and others. While the quality of each does quiver, that is the norm for any anthology; where this one steps up is in the enthusiasm, skill, and solid stories one associates with the original, with killer performances from Bruce Davison, DJ Qualls, Adrienne Barbeau, Jeffrey Combs, and many others. Oh, and mostly practical effects, which makes a huge difference with the aesthetic. For a '70s/'80s kid, this is creature comfort food. Bring on season 2, Shudder!
Los Espookys: Thank you, HBO, for greenlighting a series that seems inexplicable on paper, yet proves to be delightful upon viewing: a group of misfits in Mexico use their love of horror to help people around the country with various problems—they stage an exorcism here, create a fictional monster for a seaside resort in financial trouble there, etc. What the page can't describe is the tone of Los Espookys; it is by turns funny, quirky, melancholy, and often dry, thanks to the vision of Ana Fabrega and Fred Armisen. If you missed it the first time around, make sure you catch up with one of the most original shows around.
What We Do in the Shadows: Trepidation filled the air when this series was announced over at FX; would the series continue the adventures of the same crew from 2014's beloved film? Would the same creative team (Taika Waititi and Jemaine Clement) be involved? It turns out our worries were ill-founded; Clement spearheaded the revival, with an all-new group of bloodsuckers living in modern day… Staten Island. Same template, same hilarious results; the only difference is with 10 episodes the show can go much deeper into each character while introducing amazing variables to the formula (Energy Vampire, I love you). I and many other members of the undead eagerly await season 2.
FAVORITE FILMS
Watching movies is one of my greatest passions, and 2019 gave me plenty to be thankful for. Below are my totally fave, not in any order, must-see and must-hear photographically displayed pieces of celluloid.
Horror Noire: There have always been lapses in the horror discourse (where the hell is my William Girdler documentary?), but none more glaring than the impact of black horror—not only in exploitation, but in the mainstream as well. Another Shudder exclusive, Horror Noire is a very entertaining and more than enlightening documentary on the originators, innovators, and purveyors of black horror through the decades, as told by luminaries from behind and in front of the screen. Simply essential viewing.
Us: Jordan Peele's follow up to his groundbreaking hit Get Out finds him turning the mirror on ourselves with the very ambitious Us. A bigger budget means more tools at his disposal, and while the film ultimately bites off more than it can chew, it really goes for a sprawling, epic feel that it achieves more than it doesn't. The cast is excellent, with a special nod to Lupita Nyong'o, whose doppelgänger is the scariest thing I saw inside a theatre this year.
IT Chapter Two: Speaking of sprawling, the back half of the juggernaut known as IT arrived in theatres to mixed reactions from critics and audiences alike; some found it disjointed, while others thought there were too many kid flashbacks. I would agree with both of those points were I not so enthralled with the performances and ambition on display; the book is gargantuan, and yet returning director Andy Muschietti manages to hold it together until the satisfying conclusion. My only complaint: the worst needle drop in filmic history.
Doctor Sleep: Two Kings on my list (and a third coming up in my honorable mentions)? You bet. He had another grand year, and Doctor Sleep is the best of the bunch. A sequel to The Shining, Doctor Sleep sees little Danny Torrance all grown up and living a miserable alcoholic existence before he encounters a girl with even greater powers than he, and the group of sinister vagabonds who wish to steal it from her for themselves. By turns terrifying, mystical, sad, and triumphant, this is yet another win for Mike Flanagan; no one seems to tap into the human condition as well as he does while still creating breathtaking (har) set pieces. He also dovetails into the land of Stanley Kubrick's The Shining in a reverential manner that shouldn't offend lovers of that film. Personally, it gave me a little more appreciation for what Kubrick accomplished. A little.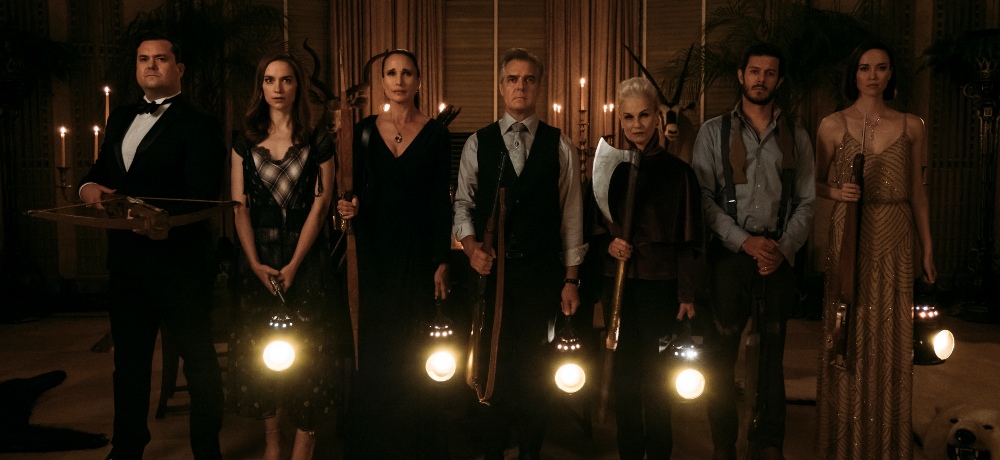 Ready or Not: It's Hide and Seek: Class Warfare Edition, nothing more and nothing less. Lean and very mean (not to mention quite funny), Ready or Not soars thanks to the sharp and stylish direction of a couple members (Matt Bettinelli-Olpin, Tyler Gillett) of the Radio Silence collective (V/H/S, Southbound) and a ready-to-go cast led by the always luminous Samara Weaving. Slick, to the point, and very worthwhile.
Crawl: Score a win for high concept, as Alexandre Aja's "Alligator House" is probably the most fun you'll have watching Barry Pepper and his daughter Kaya Scodelario bop their way through a Class 5 hurricane and their flooded amphibian-filled home. Taut, tense, and eminently re-watchable.
Ma: I'm not a fan of the term "hagsploitation," and Octavia Spencer is far from over the hill or low on work, but Ma is the type of film that Joan Crawford or Bette Davis would have killed for, and Spencer creates a truly terrifying (yet hilarious) monster who seduces a group of teens into friendship… and murder. With a boffo Grand Guignol finale, Ma leaves the viewer wanting more. Remember: don't make her drink alone.
Luz: Tilman Singer: a name to remember, as this German upstart has created a mesmerizing piece with Luz. Clocking in at 70 minutes, Luz tells a simple tale of a cab driver, the demon she evoked in high school, and its relentless pursuit of her. That's it for the plot, and no more is needed; Singer weaves a spell from first frame to last, evoking Carpenter and Argento without mimic, letting his own work unfurl in a series of spellbinding imagery. Yes, I'm very fond of this one, and I think you will be, too, as it just got added to Shudder.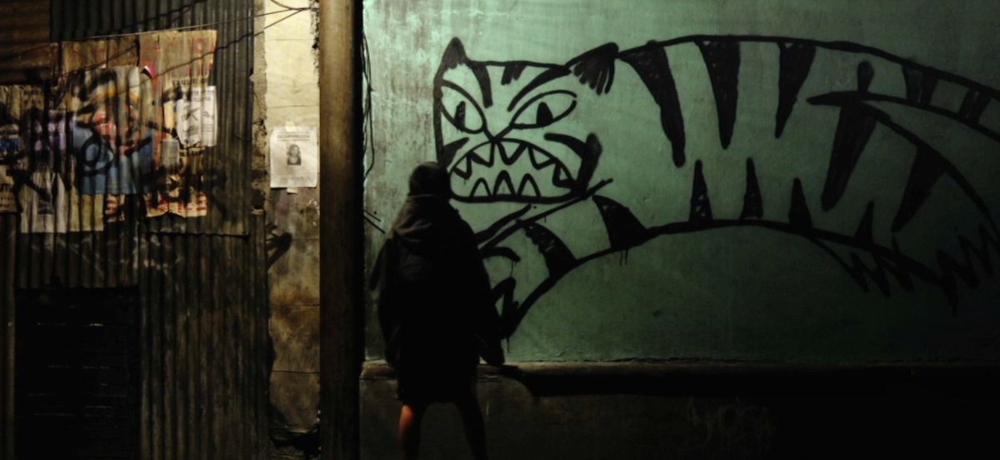 Tigers Are Not Afraid: Also on Shudder (no kickbacks here) is Issa López's Tigers Are Not Afraid, a film that leans more towards fairy tale than horror, albeit a very dark one with little light. There are no ivory towers or white knights, just a group of Mexican children hiding from a drug cartel when they aren't scrounging to survive. And as they strive to persevere, what hope there is can be attributed to the indomitable human spirit. A beautiful film that lingers long after the final frame.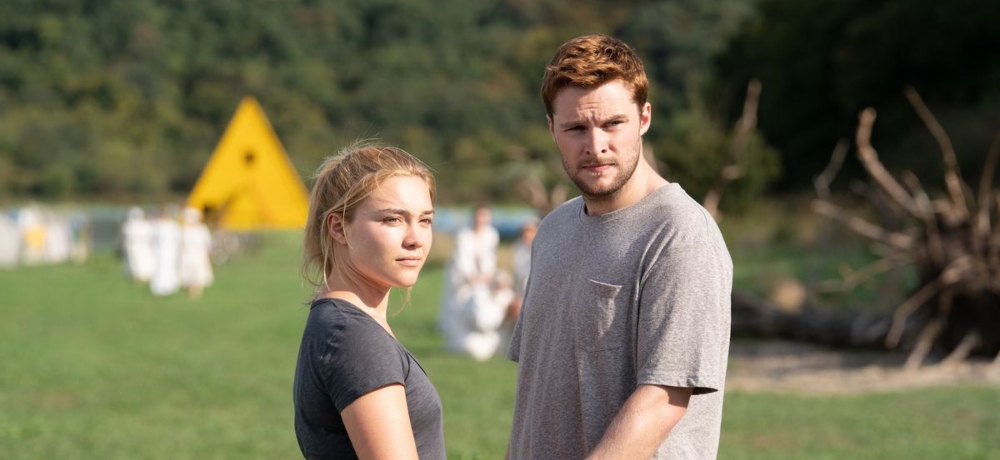 Midsommar: That Ari Aster sure has a lot on his mind: first, with 2017's Hereditary he tackled the fragmented discourse around a family dealing with death and demons, this time around with Midsommar he tackles death and rebirth through the sun-kissed visage of a rare Swedish festival. While the former kept its horrors in the shadows, the latter exposes the toxicity of relationships so that they may be purified. Day or night, Aster knows how to discombobulate the viewer like no other working horror director. (For the record, I much prefer Midsommar and eagerly await what he does next.)
Happy Death Day 2U: Okay, let's finish with something fun but ambitious; Happy Death Day 2U, the follow-up to the 2017 surprise hit, sees our heroine Tree (Jessica Rothe) helping her boyfriend's roommate, who is stuck in the same time loop she was. Sounds straightforward enough, but the sequel is chock-full of kitschy sci-fi that downplays the horror, and instead turns into the best mid-'80s nerd comedy that never was. If the original is Groundhog Day, this is Back to the Future Part II. Except good.
HONORABLE MENTIONS
I truly enjoyed so many horror films this year that I would be remiss if I didn't list some of the others that tickled, touched, or terrorized me in some way:
Nightmare Cinema
3 From Hell
Black Christmas
Haunt
Annabelle Comes Home
Child's Play
One Cut Of The Dead
The Furies
Pet Sematary
The Prodigy
Escape Room
Well, there you have it; another year down, and another in the barrel. Anyone who tells you "horror is dead" or "dying" or "only visits on the holidays" is certifiable, and should be extracted from your life posthaste. Keep it real, keep it positive, and all the best for 2020.
---------
Want to know what other members of the Daily Dead team enjoyed in 2019? Visit our online hub to catch up on all of our Favorites of 2019 lists!