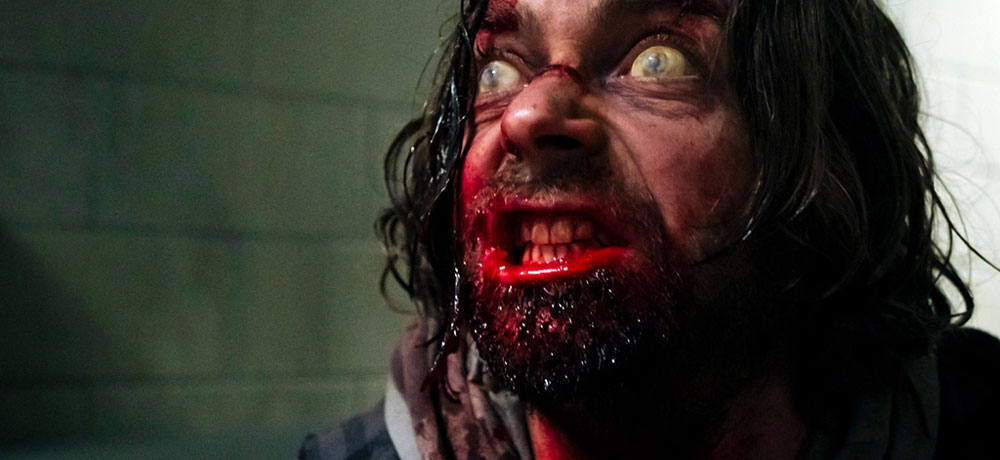 Hello, dear readers! September is nearly here, which means our favorite season is just around the corner. And to get you in the mood for the upcoming spooky season (I mean, who isn't always in the mood for Halloween, really?), let's take a look at all the great horror and sci-fi films headed to VOD and Digital platforms in the coming weeks.
Happy streaming!
Blood Quantum (RLJE Films/Shudder) – September 1st
In BLOOD QUANTUM, the indigenous people in the isolated reserve of Red Crow are immune to the zombie plague that has taken over the nation, but that doesn't mean their lives aren't at risk. It's up to Traylor (Michael Greyeyes, "Fear the Walking Dead"), the tribal sheriff, to protect the families residing on the reserve and a flood of desperate refugees from the hordes of bloodthirsty, walking white corpses that are closing in.
Followed (Global View Entertainment) – September 1st
When aspiring social media influencer "DropTheMike" is offered a lucrative sponsorship to grow his channel, he's joined by his video crew on a visit to one of the most haunted hotels in America, where he'll give his audience a horrific night of thrill-seeking the likes of which they have never seen before. What begins as a fun investigative challenge including the infamous Elevator Ritual quickly descends into a personal hell of true evil, begging the timely question: how far would you go to pursue internet fame?
A Night of Horror (Uncork'd Entertainment) – September 1st
Rod, radio DJ, hosts a popular horror-themed show packed with tales of terror for eager listeners. When he receives alarming calls from a horrified child things start to feel off. What ensues is a roller-coaster ride of horror stories…
Widow's Point (101 Films) – September 1st
Widow's Point follows a writer who spends a weekend locked in a haunted lighthouse to help promote his next book, where he is targeted by Supernatural forces.
Z (RLJE Films/Shudder) – September 1st
When Beth's son brings home an imaginary friend named "Z," she becomes concerned that he is falling too deep into a world of make believe. He starts to display extremely destructive behavior, blaming Z for all of his actions. But after he gets kicked out of school, Beth is forced to find a solution. She medicates her son, making him unable to see his imaginary companion. But now Beth sees Z…and he wants to be her friend.
Raised by Wolves (HBO Max) –Exclusively on HBO Max September 3rd
Raised by Wolves centers on two androids tasked with raising human children on a mysterious virgin planet. As the burgeoning colony of humans threatens to be torn apart by religious differences, the androids learn that controlling the beliefs of humans is a treacherous and difficult task.
The Owners (RLJE Films) – September 4th
A group of friends think they found the perfect easy score - an empty house with a safe full of cash. But when the elderly couple that lives there comes home early the tables are suddenly turned. As a deadly game of cat and mouse ensues the would-be thieves are left to fight to save themselves from a nightmare they could never have imagined.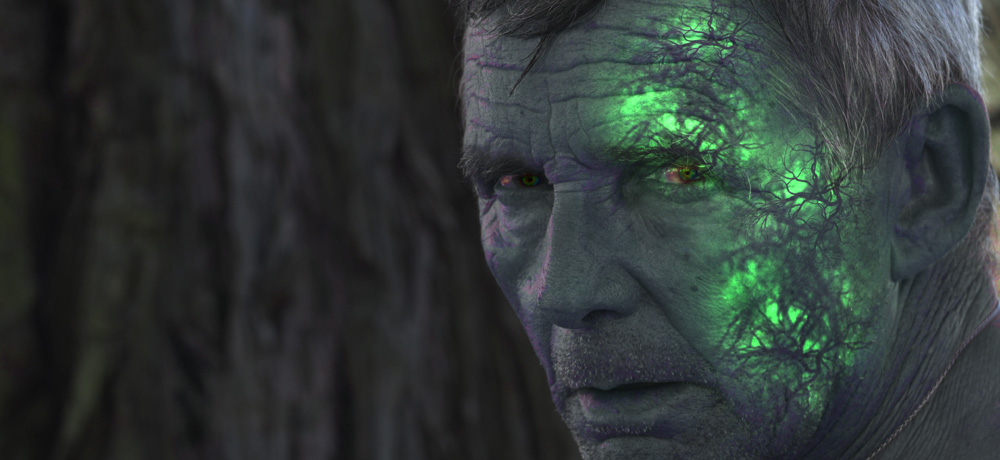 Evil Under the Skin (Midnight Releasing) – September 8th
A mother and daughter head off for a secluded weekend to reconnect but little do they know the sordid past of the home they're staying in let alone the strangeness it attracts as they descend into madness.   
Nail in the Coffin: The Fall & Rise of Vampiro (Epic Pictures) – September 8th
A rare glimpse into the legendary career of wrestling icon, Vampiro, as he grapples with his demons and life after fame. Straight from one of wrestling's most outspoken characters, this is a candid look beyond the ring.
Range Runners (Dark Star Pictures/Uncork'd Entertainment) – September 8th
A woman thru-hiking an isolated trail runs into trouble when her pack is hijacked by two men hiding out in the woods, desperate and on the run. Now, stranded and left to fend for herself, she has a choice: crawl back to her normal life in defeat, or push forward and take back what was stolen from her.
The Babysitter: Killer Queen (Netflix) – Exclusively on Netflix September 10th
Two years after defeating a satanic cult led by his babysitter Bee, Cole continues to be haunted by the horrific events of that night. Everyone in his life thinks he has lost his mind since Bee and all of her friends disappeared, making Cole's story hard to believe. He is still hopelessly smitten with his best friend and next door neighbor Melanie – the only one who believes his story – who convinces him to forget the past and come to a party thrown at a nearby lake. But when old enemies unexpectedly return, Cole will once again have to outsmart the forces of evil and survive the night.
Rent-A-Pal (IFC Midnight)  - September 11th
Set in 1990, a lonely bachelor named David (Brian Landis Folkins) searches for an escape from the day-to-day drudgery of caring for his aging mother (Kathleen Brady). While seeking a partner through a video dating service, he discovers a strange VHS tape called Rent-A-Pal. Hosted by the charming and charismatic Andy (Wil Wheaton), the tape offers him much-needed company, compassion, and friendship. But, Andy's friendship comes at a cost, and David desperately struggles to afford the price of admission.
Luz: The Flower Evil (Dark Sky Films) – September 15th
El Señor, the leader of a small cult in the mountains, returns to his village with a child who is purported to be the new Messiah. But when only pain and destruction befall the community, El Señor finds himself under attack from his own followers, including his three daughters, whose burgeoning femininity has already caused them to question their faith.  
Spiral (Shudder) – Exclusively on Shudder September 17th
Malik (Jeffrey Bowyer-Chapman, American Horror Story), and Aaron (Ari Cohen, It: Chapter Two), a same-sex couple, move to a small town in search of a better environment for them and their 16-year-old daughter (Jennifer Laporte, Web of Dreams). But nothing is as it seems as something sinister lies behind the picturesque homes and welcoming faces of their new neighbors.
Alone (Magnet Releasing) – September 18th
Jules Willcox (Netflix's Bloodline) stars in ALONE as Jessica, a grief-stricken widow who flees the city in an attempt to cope with the loss of her husband.  When Jessica is kidnapped by a mysterious man and locked in a cabin in the Pacific Northwest, she escapes into the wilderness and is pursued by her captor. The key cast includes Marc Menchaca (Ozark, The Outsider) and Anthony Heald (The Silence Of The Lambs).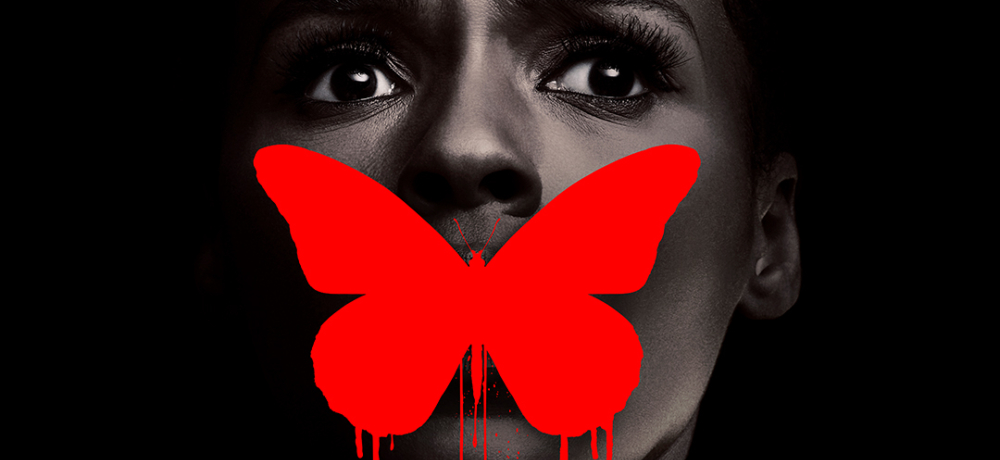 Antebellum (Lionsgate) – September 18th
Successful author Veronica Henley (Janelle Monáe) finds herself trapped in a horrifying reality that forces her to confront the past, present and future – before it's too late.
No Escape (Vertical Entertainment) – September 18th
A social media star travels with his friends to Moscow to capture new content for his successful VLOG. Always pushing the limits and catering to a growing audience, he and his friends enter a cold world of mystery, excess and danger. As the line between real life and social media is blurred, the group must fight to escape, and survive.
Ratched (Netflix) – Exclusively on Netflix September 18th
From Ryan Murphy and Ian Brennan, RATCHED is a suspenseful drama series that tells the origin story of asylum nurse Mildred Ratched. In 1947, Mildred arrives in Northern California to seek employment at a leading psychiatric hospital where new and unsettling experiments have begun on the human mind. On a clandestine mission, Mildred presents herself as the perfect image of what a dedicated nurse should be, but the wheels are always turning and as she begins to infiltrate the mental health care system and those within it, Mildred's stylish exterior belies a growing darkness that has long been smoldering within, revealing that true monsters are made, not born.
The Swerve (Epic Pictures) – September 22nd
Holly seems to have it all: two kids, a nice house, a good job as a teacher, and a husband with his career on the way up. But there are troubling signs that all is not right in her world. The insomnia. The medication for the insomnia. The dreams from the medication for the insomnia. The arrival of her estranged sister and a mouse invading her home don't help either. Add the weight of a dark secret, and her already delicate balance collapses, sending her spiraling out of control. 
Verotika (Shudder) – Exclusively on Shudder September 24th
Experience an odyssey into the mind of rock legend Glenn Danzig (The Misfits, Danzig) in his directorial debut, a creepy, surreal, and bloody trilogy of erotic horror stories that critics have called "absolutely bonkers" (Rolling Stone), "a new cult horror favorite" (Bloody Disgusting) with the AV Club saying "everyone should get the chance to see what Danzig's ego hath wrought...All I want to do is watch this movie again, with as many of my friends as I can assemble."