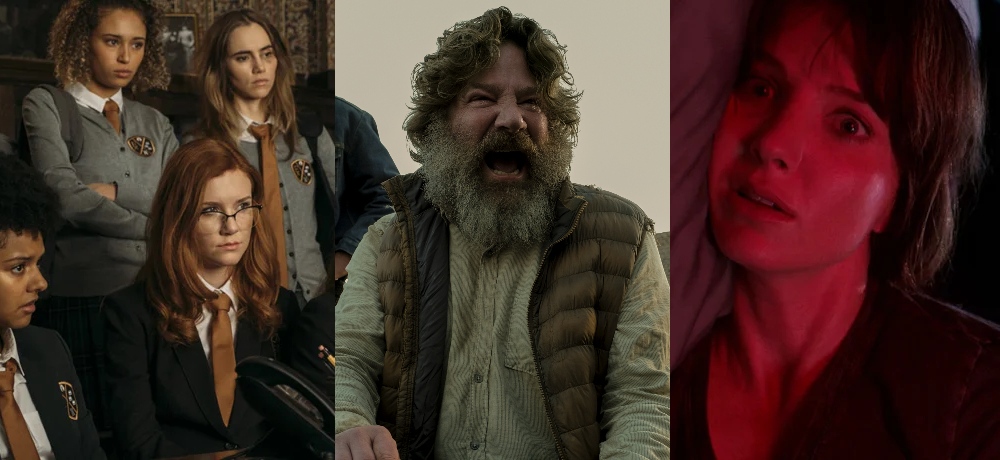 Hello, everyone! Hard to believe it, but September is nearly upon us, which means we have a brand new month of Digital and VOD premieres to look forward to as we gear up for this year's Halloween season. For all you James Wan fans out there, the wait to see Malignant is almost over, as his latest horror film will arrive on HBO Max on September 10th, and for the fans who have been anxiously awaiting more horror from Mike Flanagan, Midnight Mass will be making its way to Netflix on September 24th. ARROW is set to debut Jumbo exclusively on their platform tomorrow, and Shudder has a trio of exclusive films headed to their service throughout September as well: Simon Barrett's Seance, Martyrs Lane, and Superhost from Brandon Christensen.
Check out the full rundown of all the digital debuts happening over the next few weeks, as there are plenty of choices here to help get you in the mood for the start of the upcoming spooky season.
Happy streaming!
Jumbo (ARROW) - Exclusively on ARROW September 1st
The feature debut from writer/director Zoé Wittock, Jumbo stars Noémie Merlant (Portrait of a Lady on Fire) as a lonely introvert who forms an unexpected bond to the new attraction at the theme park where she works.
Superhost (Shudder) - Exclusively on Shudder September 2nd
In Superhost, travel vloggers Teddy (Osric Chau, Supernatural) and Claire (Sara Canning, Nancy Drew) share their experiences in and around vacation homes with their subscribers while maintaining a moderate level of internet fame.  When their follower count starts to dwindle, they pivot to creating viral content around their most recent host, Rebecca (Gracie Gillam, Z Nation). With all eyes turned towards their "superhost," Rebecca, they slowly start to realize something isn't right and as they investigate further, they unlock a horrifying truth.
Ted Bundy: American Boogeyman (Dark Star Pictures) - September 3rd
A specter roams the highways of a gritty and decadent 1970s America, hunting for his next prey—his name is Ted Bundy (Chad Michael Murray). Tracking him down are the intrepid female detective Kathleen McChesney (Holland Roden), working out of the Seattle Police bureau, and rookie FBI profiler Robert Ressler (Jake Hays), the government agent who coined the term "serial killer." This is the true story behind the manhunt that brought America's most fearsome boogeyman to justice.
We Need to Do Something (IFC Midnight) - September 3rd
After Melissa and her family seek shelter from a storm, they become trapped. With no sign of rescue, hours turn to days and Melissa comes to realize that she and her girlfriend Amy might have something to do with the horrors that threaten to tear her family - and the entire world - apart.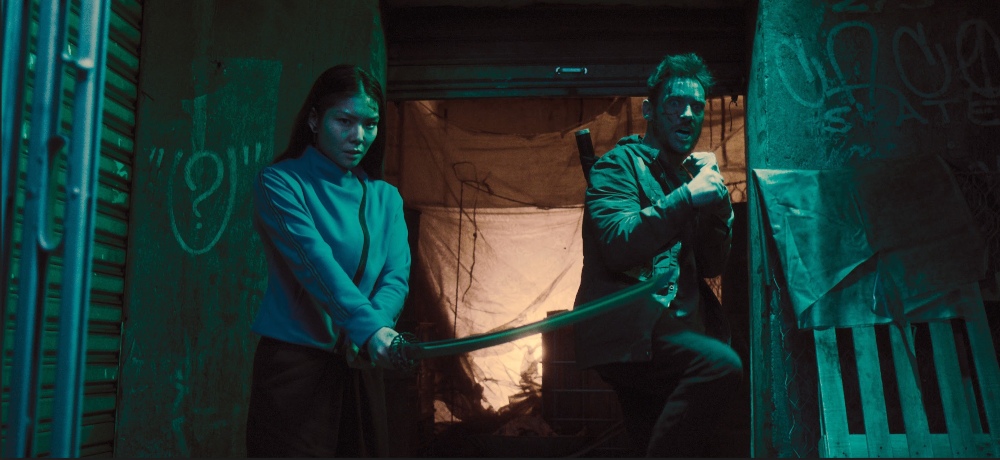 Yakuza Princess (Magnet Releasing) - September 3rd
Based on the acclaimed graphic novel "Samurai Shiro" by Danilo Beyruth and set in the expansive Japanese community of Sao Paulo, Brazil — the largest Japanese diaspora in the world — YAKUZA PRINCESS follows orphan Akemi (played by pop star MASUMI), who, upon turning 21, discovers that she is the heiress to half of Japan's expansive Yakuza crime syndicate. After forging an uneasy alliance with an amnesiac stranger (Jonathan Rhys Meyers, History Channel's The Vikings) who believes an ancient sword binds their two fates, Akemi unleashes war against the other half of the syndicate who wants her dead.
It Came From Below (Uncork'd Entertainment) - September 7th
Jessie and her friends go deep underground to find out what happened to her father who claimed a monster lurks in the caves and has killed his friends. Wanting to uncover the truth, they will soon be hunted by a deadly creature from another world.
Slaxx (RLJE Films) - September 7th
In SLAXX, a possessed pair of jeans is brought to life to punish the unscrupulous practices of a trendy clothing company. Shipped to the company's flagship store, the killer jeans proceed to wreak carnage on staff who are locked in overnight to set up the new collection.
Witches of Blackwood (New Era) - September 7th
The film follows a young woman Claire (Magrath) who, following the death of her mother, returns to her hometown, to discover it riddled with witchcraft and overshadowed by a mysterious darkness, steeped in rumours of a soul-stealing entity.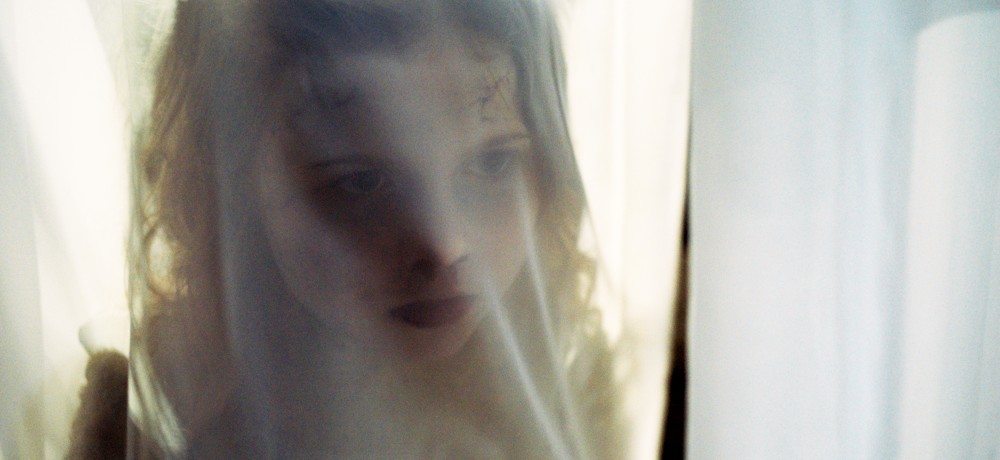 Martyrs Lane (Shudder) - Exclusively on Shudder September 9th
In this unsettling ghost story, Leah, 10, lives in a large, old house with her family but can't quite work out why her mother seems so distant. At night she is visited by a mysterious guest, who might be able to give her some answers. With a new challenge every night, Leah is rewarded with bits of knowledge that, when pieced together, threaten to shine a dangerous light on both the truth in her nightmares and of the world she lives in.
Death Drop Gorgeous (Dark Star Pictures) - September 10th
A dejected bartender and an aging drag queen fight to survive the eccentric and hostile nightlife of a corrupt city, as a masked maniac slaughters young gay men and drains them of blood.
Lucifer: Season 6 (Netflix) - Exclusively on Netflix September 10th
This is it, the final season of Lucifer. For real this time. The devil himself has become God… almost. Why is he hesitating? And as the world starts to unravel without a God, what will he do in response? Join us as we say a bittersweet goodbye to Lucifer, Chloe, Amenadiel, Maze, Linda, Ella and Dan. Bring tissues.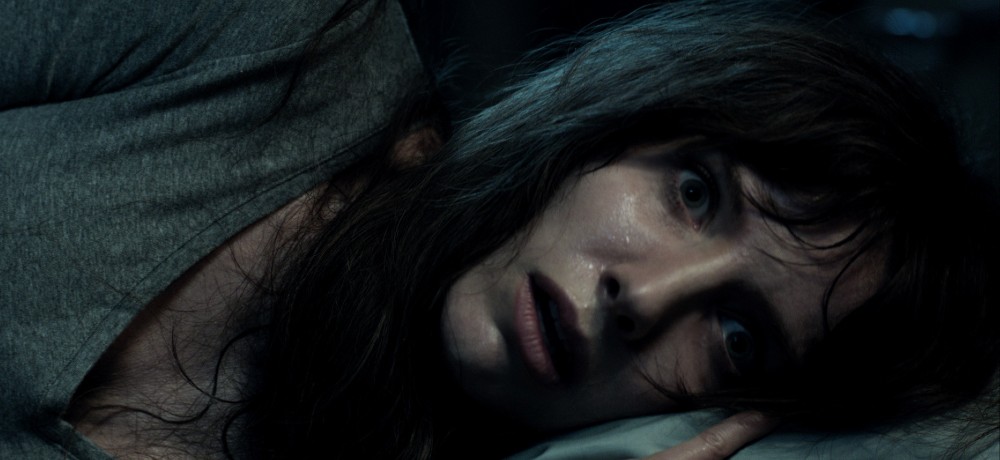 Malignant (Warner Bros.) - Exclusively on HBO Max September 10th
In Malignant, Madison is paralyzed by shocking visions of grisly murders, and her torment worsens as she discovers that these waking dreams are in fact terrifying realities. 
The Manson Brothers Midnight Zombie Massacre (Gravitas Ventures) - September 10th
The film tells the story of wrestling tag team, The Manson Brothers, now in their twilight years, who are relegated to smaller promotions and agree to a midnight cage match on Halloween. What they don't know is the contest involves being trapped in the arena with wrestlers and fans infected with a mutated form of rabies. Armed only with their wrestling skills and enchanted lucha libre masks, they must fight for their lives and ensure the virus is contained to prevent an all-out zombie massacre.
Bad Candy (Epic Pictures) - September 14th
On Halloween night in New Salem, Radio DJs Chilly Billy (Corey Taylor) and Paul (Zach Galligan) tell a twisted anthology of terrifying local myths. Residents of the small-town experience horrifying paranormal encounters that lead them to a grim end.
Shelter in Place (1091 Pictures) - September 14th
A honeymooning couple gets stranded at the Hollywood Roosevelt Hotel and learns that there is more to fear than just cabin fever.
Skinwalker: The Howl of the Rougarou (1091 Pictures) - September 14th
Do real werewolves exist? In the American south, legends tell of encounters with a creature that stalks the swamps and bayous. A creature who was here long before the immigrants who settled the region. An ancient evil called the Rougarou. Legends tell of a cannibal tribe of shapeshifters who retreated deep into the forests where they slowly lost touch with their humanity. A tribe who went on to become something far darker; a skinwalker. Now, nearly 400 years since the legend of the Rougarou first began to circulate, people are encountering the creature once again. The truth behind these vicious, horrifying brushes with the unknown will make your blood run cold. Does the Rougarou still stalk the swamps of southern Louisiana? The truth may surprise you...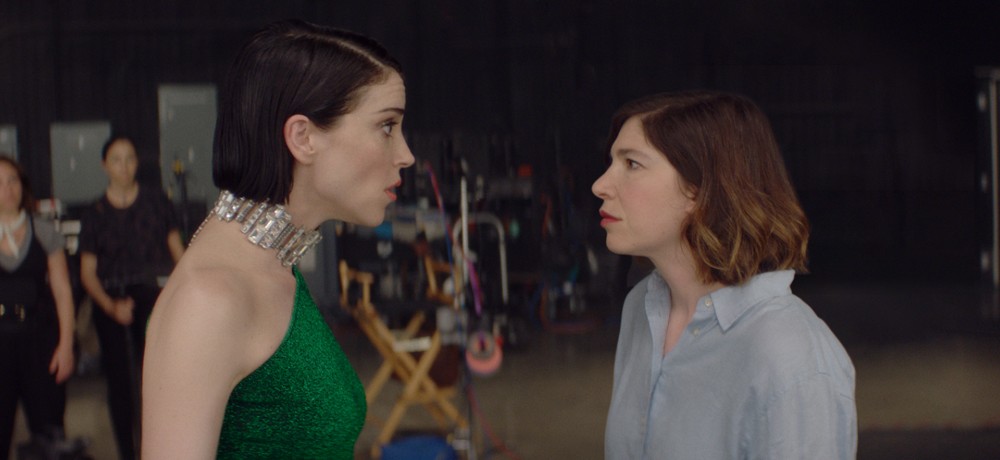 The Nowhere Inn (IFC Films) - September 17th
From real-life friends, Annie Clark (a.k.a. GRAMMY award-winning recording and touring artist St. Vincent) and Carrie Brownstein (Portlandia, Sleater-Kinney, the best-selling Hunger Makes Me a Modern Girl), comes the metafictional account of two creative forces banding together to make a documentary about St. Vincent's music, touring life, and on-stage persona. But they quickly discover unpredictable forces lurking within the subject and filmmaker that threaten to derail the friendship, the project, and the duo's creative lives. From first-time filmmaker Bill Benz (Portlandia, At Home With Amy Sedaris) comes a densely woven, laugh-out-loud funny and increasingly fractured commentary on reality, identity, and authenticity. A story of two close friends who attempt to wrestle the truth out of a complex subject before the hall of mirrors that is their artistic lives devours them completely.
Prisoners of the Ghostland (RLJE Films) - September 17th
In the treacherous frontier city of Samurai Town, a ruthless bank robber (Nicolas Cage) is sprung from jail by wealthy warlord The Governor (Bill Moseley), whose adopted granddaughter Bernice (Sofia Boutella) has gone missing. The Governor offers the prisoner his freedom in exchange for retrieving the runaway. Strapped into a leather suit that will self-destruct within five days, the bandit sets off on a journey to find the young woman—and his own path to redemption.
Night of the Animated Dead (Warner Bros.) - September 20th
In this dark, animated retelling of the 1968 cult classic Night of the Living Dead, bloodthirsty zombies suddenly begin amassing everywhere.
Boys from County Hell (RLJE Films) - September 21st
In BOYS FROM COUNTY HELL, strange events unfold in Six Mile Hill when construction on a new road disrupts the ancient burial ground of Abhartach, a legendary Irish vampire said to have inspired Bram Stoker's famed "Dracula." Deadly and sinister forces terrorize the construction crew, and they're forced to fight to survive the night, while exposing the true horror that resides in the town's local myth.
Little Vampire (Shout! Kids) - September 21st
Little Vampire has been 10 years old for the last 300 years. Despite living in a haunted house with a merry group of monsters, he is bored to death. His dream? Going to school to meet other kids. Unfortunately, his parents won't let him leave the mansion, because they believe the outside world is way too dangerous! Accompanied by his trusted bulldog Phantomato, Little Vampire secretly sneaks out on a quest for new friends. He will soon meet a human boy, Michael, but their friendship will catch the attention of the terrifying Gibbus, an old enemy that has been chasing Little Vampire and his family for centuries …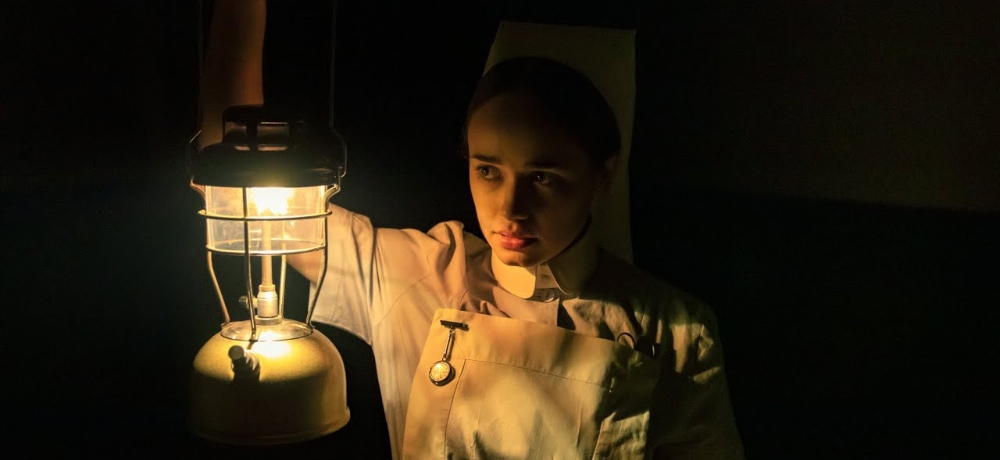 The Power (RLJE Films) - September 21st
London, 1974. In THE POWER, as Britain prepares for electrical blackouts to sweep across the country, trainee nurse Val arrives for her first day at the crumbling East London Royal Infirmary. With most of the patients and staff evacuated to another hospital, Val must work the night shift in the empty building. Within these walls lies a deadly secret, forcing Val to face her own traumatic past in order to confront the malevolent power that's intent on destroying everything around her.
Violation (RLJE Films) - September 21st
In VIOLATION, with her marriage about to implode, Miriam (Sims-Fewer) returns to her hometown to seek solace in the comfort of her younger sister and brother-in-law. But one evening, a tiny slip in judgement leads to a catastrophic betrayal, leaving Miriam shocked, reeling, and furious. Believing her only recourse is to exact revenge, Miriam takes extreme action, but the price of retribution is high, and she is not prepared for the toll it takes as she begins to emotionally and psychologically unravel. 
Intrusion (Netflix) - Exclusively on Netflix September 22nd
When a husband and wife move to a small town, a home invasion leaves the wife traumatized and suspicious that those around her might not be who they seem.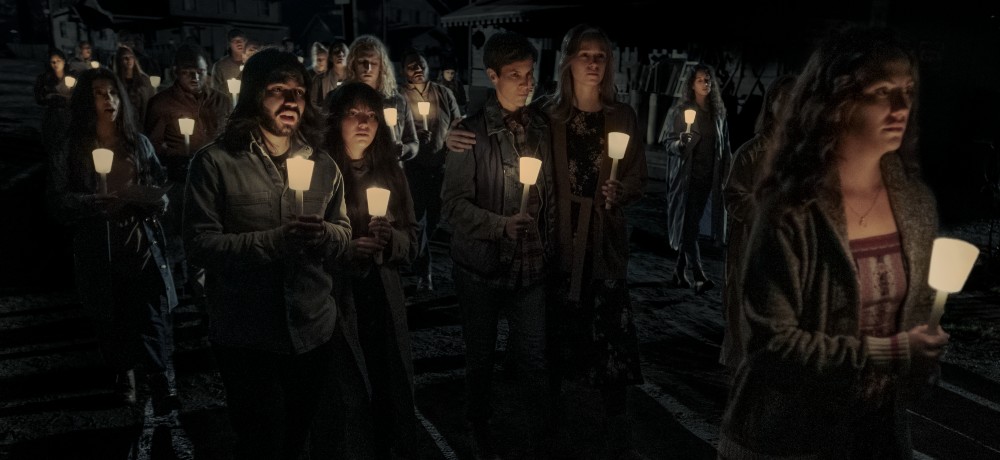 Midnight Mass (Netflix) - Exclusively on Netflix September 24th
From The Haunting of Hill House creator Mike Flanagan, MIDNIGHT MASS tells the tale of a small, isolated island community whose existing divisions are amplified by the return of a disgraced young man (Zach Gilford) and the arrival of a charismatic priest (Hamish Linklater). When Father Paul's appearance on Crockett Island coincides with unexplained and seemingly miraculous events, a renewed religious fervor takes hold of the community - but do these miracles come at a price?
Seance (Shudder) - Exclusively on Shudder September 29th
In SEANCE, Camille Meadows is the new girl at the prestigious Edelvine Academy for Girls. Soon after her arrival, six girls invite her to join them in a late night ritual, calling forth the spirit of a dead former student who reportedly haunts their halls. But before morning, one of the girls is dead, leaving the others wondering what they may have awakened.