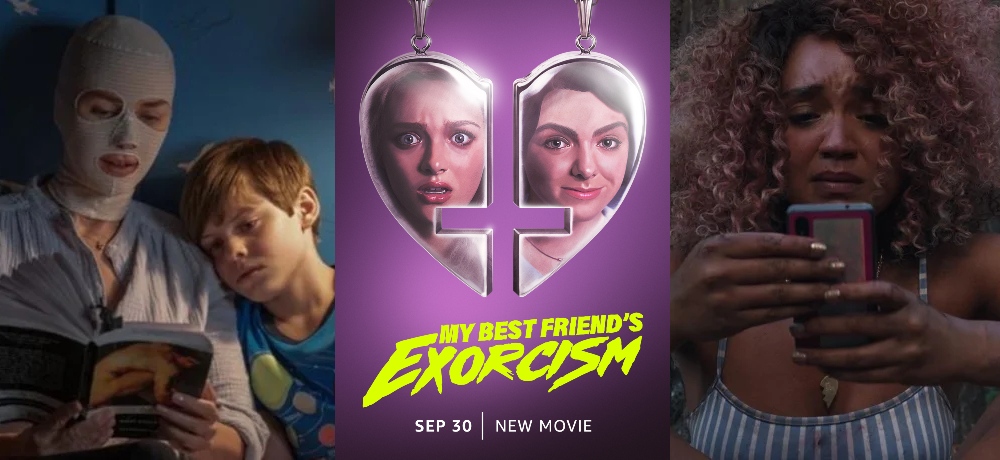 Hello, everyone! While October might be officially considered "Spooky Season," these days it feels like September is now when everything actually starts to ramp up towards the Halloween holiday, especially when you look at all the great horror coming to VOD and Digital platforms this month. So, if you're looking to start indulging in a lot of great genre entertainment now that October 31st is right around the corner, then check out our rundown of all the great horror movies headed to VOD and a variety of digital platforms this September so that you can start planning accordingly.
Happy streaming!
The Harbinger (Screen Media Films) - September 1st
A family moves their troubled daughter to a small town, where people suspect she is responsible for a series of mysterious deaths. Fearing something evil followed them, the tormented parents must do whatever it takes to save their daughter.
Root Letter (Entertainment Squad) - September 1st
Root Letter centers on Carlos (Top Gun: Maverick's Danny Ramirez), an impoverished teen from a fractured home, as he attempts to reconnect with Sarah (Keana Marie), a school pen pal after he receives a desperate note from her claiming that she has killed someone. As Carlos travels to Sarah's hometown and investigates, he uncovers a criminal plot involving Sarah's fraught group of friends, and a chilling secret which has led to Sarah's disappearance.
Who Invited Them (Shudder) - Available Exclusively on Shudder September 1st
Adam and Margo's housewarming party goes well enough except for this mysterious couple, Tom and Sasha, lingering after the other guests have left. The couple reveals themselves to be their wealthy and successful neighbors, but as one nightcap leads to another, Adam and Margo start to suspect their new friends are duplicitous strangers with a dark secret.
Burial (IFC Midnight) - September 2nd
Set during the waning days of World War II, BURIAL tells the fictional story of a small band of Russian soldiers tasked with delivering the crated remains of Hitler back to Stalin in Russia. En route, the unit is attacked by German "Werewolf" partisans and picked off one-by-one. An intrepid female intelligence officer leads her surviving comrades in a last stand to ensure their cargo doesn't fall into the hands of those who would hide the truth forever.
Mister Limbo (Terror Films) - September 2nd
Gamers turned lovers Cairo and Gavreel spend time together a few weeks before Cairo returns to his province. Their relationship is tested as they have to deal with distance, the pandemic, fate and circumstance.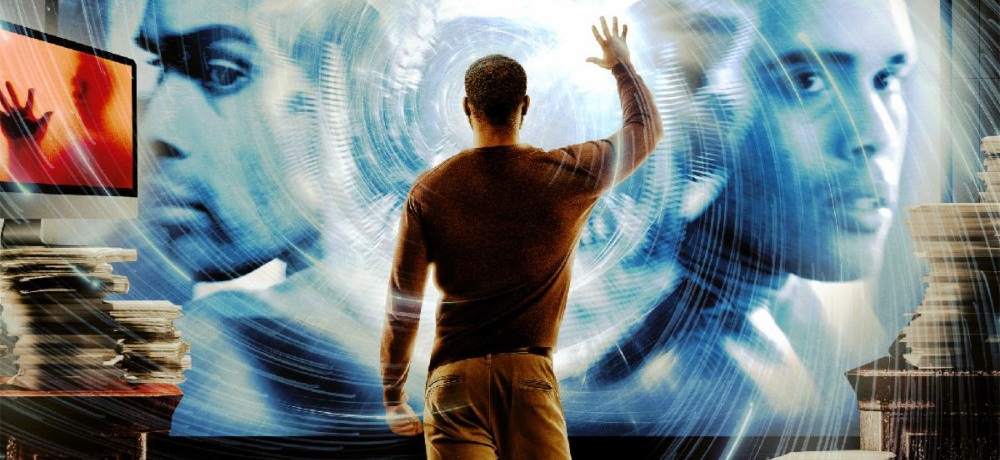 The Alternate (Uncork'd Entertainment) - September 6th
Upon unlocking a portal to an alternate dimension where all his dreams have come true, struggling filmmaker Jake is forced to confront his idealized self.
Kingdom of the Dinosaurs (Uncork'd Entertainment) - September 6th
In 2030, during World War III, a small group of survivors make it into a bunker. Two years later, they have to exit to find new supplies, but they are greeted by dinosaur predators.
Poughkeepsie is for Lovers (Freestyle Digital Media) - September 6th
POUGHKEEPSIE IS FOR LOVERS tells the story of how a weekend getaway spells disaster for an already strained relationship. In the near future, Charles and Eve practice their escape plan from New York City in case of nuclear attack. Their flight to safety takes them to an even less safe place. Tensions run high when the world collapses around them. Can the couple's already strained relationship survive the fall-out? POUGHKEEPSIE IS FOR LOVERS shows viewers that when a relationship is in trouble, sometimes it feels like the end of the world.
Something in the Woods (Uncork'd Entertainment) - September 6th
The creature feature tells of two women who battle a frightening monster in the woods and stars Nicole Cinaglia.
Surrogate (Indie Rights) - September 6th
Written by Beth King and David Willing, in his feature directorial debut, Surrogate tells of Natalie Paxton (Kestie Morassi), a single mother and nurse, who falls mysteriously ill and struggles to stop her family from being destroyed.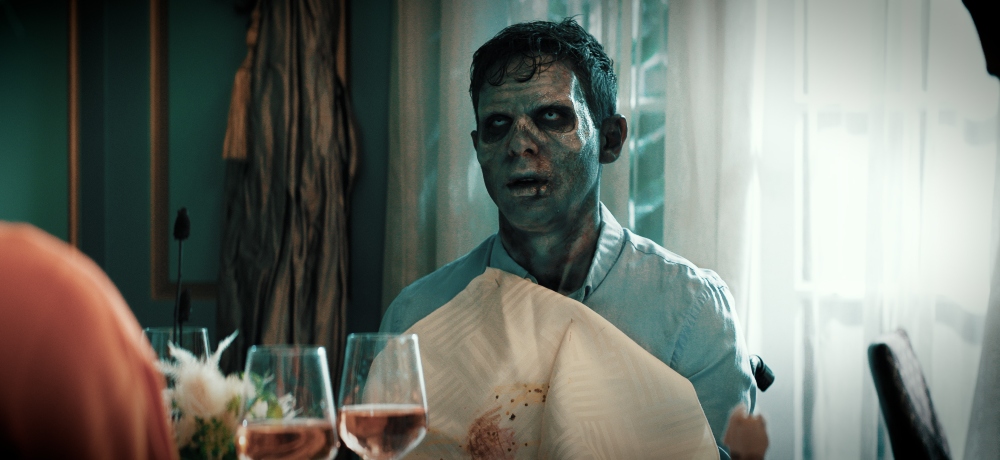 Tiny Cinema (Epic Pictures) - September 6th
TINY CINEMA is a twisted tale of seemingly unconnected strangers whose lives will change in incredible and bizarre ways forever. As reality unravels, each person must battle incredible challenges from a multiverse seeking answers on the essential questions of life, death, love, and the fate of our future.
101 Scariest Horror Movie Moments of All Time (Shudder) - Weekly Episodes Begin Exclusively on Shudder September 7th
In this eight-episode new series from the producers of Eli Roth's History of Horror, master filmmakers and genre experts celebrate and dissect the most terrifying moments of the greatest horror films ever made, exploring how these scenes were created and why they burned themselves into the brains of audiences around the world.
Saloum (Shudder) - Available Exclusively on Shudder September 8th
Shot down after fleeing a coup and extracting a drug lord from Guinea-Bissau, the legendary mercenaries known as the Bangui Hyenas – Chaka, Rafa and Midnight - must stash their stolen gold bounty, lay low long enough to repair and refuel their plane and escape back to Dakar, Senegal. When they take refuge at a holiday camp in the coastal region of Sine-Saloum, they do their best to blend in with their fellow guests; including a mute named Awa, with secrets of her own, and a policeman who may be on their tail, but it's Chaka who happens to be hiding the darkest secret of them all. Unbeknownst to the other Hyenas, he's brought them there for a reason and once his past catches up to him, his decisions have devastating consequences, threatening to unleash hell on them all.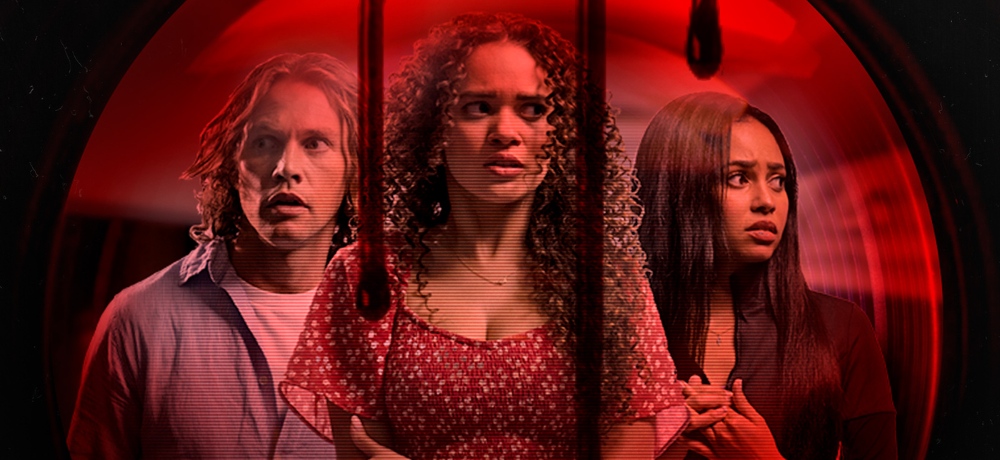 Margaux (Paramount) - September 9th
What Margaux wants, she gets. As a group of seniors celebrate their final college days at a smart house, the house's highly advanced AI system, Margaux, begins to take on a deadly presence of her own. A carefree weekend of partying turns into a dystopian nightmare as they realize Margaux's plans to eliminate her tenants one way or another. Time begins to run out as the group desperately tries to survive and outsmart the smart home.
Greywood's Plot! (Terror Films) - September 13th
Two friends venture into a forest to see if a monster sighting is real. 
House of Darkness (Saban Films) - September 13th
Justin Long and Kate Bosworth star in this seductive thriller from director Neil LaBute (The Wicker Man). Driving home to her secluded estate after meeting at a local bar, a player out to score thinks his beautiful, mysterious date will be another casual hook-up. While getting acquainted, their flirtation turns playful, sexy and sinister. Hoping to get lucky, his luck may have just run out.
How Dark They Prey (Film Valor) - September 13th
Four dark tales about the haunting nature of man and the unknown from WWII to Alien investigation, finding the occult, and kidnap with torture, the highly-anticipated horror anthology is written by Adam Ambrosio, Anthony LoCascio and Jamison M. LoCascio.
Flux Gourmet (Shudder) - Available Exclusively on Shudder September 15th
Set at an institute devoted to culinary and alimentary performance, a collective finds themselves embroiled in power struggles, artistic vendettas, and gastrointestinal disorders.
Speak No Evil (Shudder) - Available Exclusively on Shudder September 15th
On a vacation in Tuscany, a Danish family instantly becomes friends with a Dutch family. Months later the Danish couple receive an unexpected invitation to visit the Dutch in their wooden house and decide to go for the weekend. However, it doesn't take long before the joy of reunion is replaced with misunderstandings. Things gradually get out of hand, as the Dutch turn out to be something very else than what they have pretended to be. The small Danish family now find themselves trapped in a house that they wish they had never entered.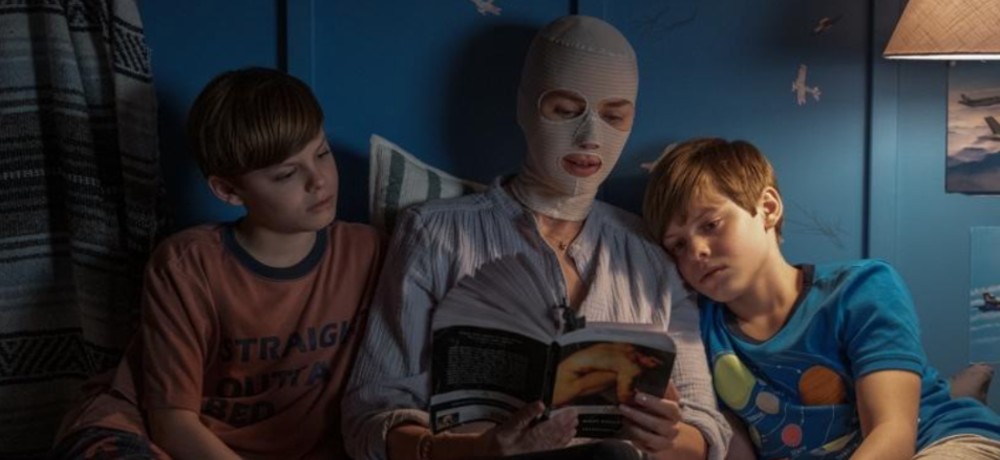 Goodnight Mommy (Amazon) - Available Exclusively on Prime Video September 16th
When twin brothers (Cameron and Nicholas Crovetti) arrive at their mother's (Naomi Watts) country home to discover her face covered in bandages—the result, she explains, of recent cosmetic surgery—they immediately sense that something doesn't add up. She sets strange new house rules, smokes in her bathroom, and secretly rips up a drawing they gave her—things their loving mother would never do. As her behavior grows increasingly bizarre and erratic, a horrifying thought takes root in the boys' minds: The sinking suspicion that the woman beneath the gauze, who's making their food and sleeping in the next room, isn't their mother at all.
To The Moon (1091 Pictures) - September 20th
To The Moon follows Dennis and Mia, a young couple who find their weekend retreat becomes a hallucinatory nightmare when Dennis' estranged brother Roger arrives and begins to distort their senses. 
Raven's Hollow (Shudder) - Available Exclusively on Shudder September 22nd
West Point cadet Edgar Allan Poe and four other cadets on a training exercise in upstate New York are drawn by a gruesome discovery into a forgotten community.
Blank (Brainstorm Media) - September 23rd
Struggling author, Claire Rivers signs up for a fully A.I. operated retreat to help her writer's block, but when an unforeseen software glitch occurs, she gets trapped inside her unit with a malfunctioning android, a degenerating host and no communication with the outside world. As time is running out, food supplies getting desperately low and the android becoming increasingly unstable, Claire must overcome her fears and find a way to outsmart the technology in order to make it out of the retreat alive.
The Infernal Machine (Paramount) - September 23rd
Guy Pearce stars in this psychological thriller of obsession and deceit. Bruce Cogburn (Pearce), a reclusive and controversial author of the famed book The Infernal Machine, is drawn out of hiding when he begins to receive endless letters from an obsessive fan. What ensues is a dangerous labyrinth as Bruce searches for the person behind the cryptic messages… forcing him to confront his past and ultimately revealing the truth behind The Infernal Machine.
Fall (Lionsgate) - September 27th
For best friends Becky (Grace Caroline Currey) and Hunter (Virginia Gardner), life is all about conquering fears and pushing limits. But after they climb 2,000 feet to the top of a remote, abandoned radio tower, they find themselves stranded with no way down. Now Becky and Hunter's expert climbing skills will be put to the ultimate test as they desperately fight to survive the elements, a lack of supplies, and vertigo-inducing heights in this adrenaline-fueled thriller from the producers of 47 Meters Down.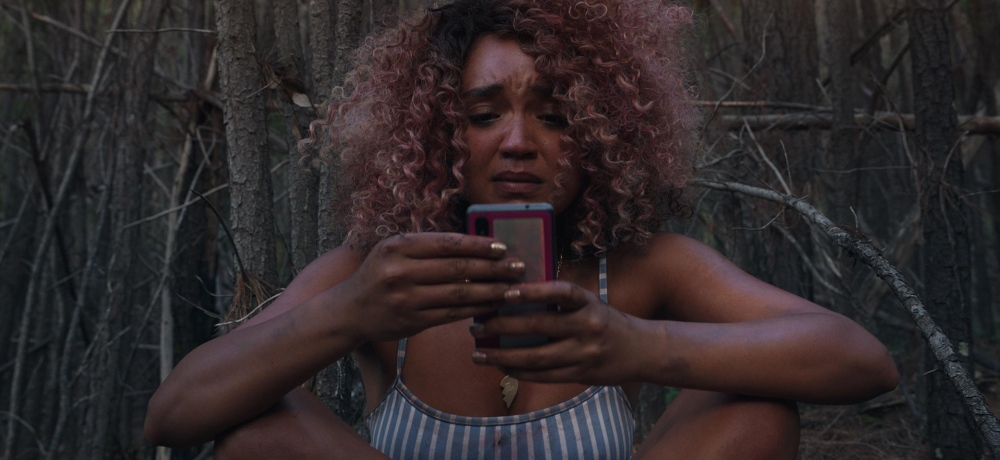 Sissy (Shudder) - Available Exclusively on Shudder September 29th
SISSY stars Aisha Dee and Barlow as Cecilia and Emma, who had been tween-age BFFs who were never going to let anything come between them — until Alex (Emily De Margheriti) arrived on the scene. Twelve years later, Cecilia is a successful social media influencer living the dream of an independent, modern millennial woman, until she runs into Emma for the first time in over a decade. After reconnecting, Emmy invites Cecilia on her bachelorette weekend at a remote cabin in the mountains, where Alex proceeds to make Cecilia's weekend a living hell.
My Best Friend's Exorcism (Amazon) - Available Exclusively on Prime Video September 30th
Surviving the teenage years isn't easy, especially when you're possessed by a demon. It's 1988, and best friends Abby (Elsie Fisher) and Gretchen (Amiah Miller) are navigating boys, pop culture, and a paranormal force clinging to Gretchen like a pair of neon legwarmers. With assistance from overly confident mall exorcist Christian Lemon (Christopher Lowell), Abby is determined to compel the demon back to the pits of hell—if it doesn't kill Gretchen first. At turns horrifying and hilarious, My Best Friend's Exorcism pays homage to 1980s pop culture with a totally timeless tale of terror and true friendship. Based on Grady Hendrix's best-selling novel.
Queer for Fear: A History of Queer Horror (Shudder) - Weekly Episodes Begin Exclusively on Shudder September 30th
From executive producer Bryan Fuller (Hannibal), Queer for Fear is a four-part documentary series about the history of the LGBTQ+ community in the horror and thriller genres. From its literary origins with queer authors Mary Shelley, Bram Stoker, and Oscar Wilde to the pansy craze of the 1920s that influenced Universal Monsters and Hitchcock; from the "lavender scare" alien invasion films of the mid-20th century to the AIDS obsessed bloodletting of 80s vampire films; through genre-bending horrors from a new generation of queer creators; Queer for Fear re-examines genre stories through a  queer lens, seeing them not as violent, murderous narratives, but as tales of survival that resonate thematically with queer audiences everywhere.