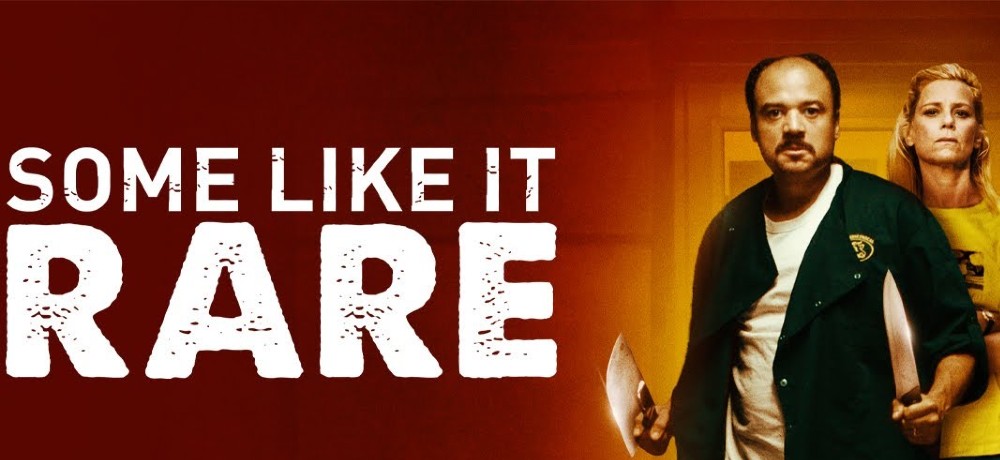 Brainstorm Media's Some Like It Rare will receive a limited North American theatrical release on October 7th at Alamo Drafthouse's New York City and Los Angeles locations prior to releasing on-demand. We have release details and a look at the trailer!
"Fantastic Fest, the largest genre festival in the U.S., hosted the North American premiere of SOME LIKE IT RARE during its 2021 festival and is excited to present these special screenings, giving genre fans another chance to catch the film on the big screen. Tickets are on sale now and available HERE.
The Fantastic Fest Presents SOME LIKE IT RARE screenings will include a special taped introduction from the director and star of the film Fabrice Eboué.
SOME LIKE IT RARE is a hilarious French dark-comedy horror film, from director Fabrice Éboué, who also stars in the film alongside Marina Foïs. The film follows a struggling butcher couple, whose relationship is on the rocks. When one of them (Fabrice Éboué) accidentally kills a vegan activist, he uses his skills to dispose of the body…to the delight of his clueless customers."
Fantastic Fest Presents SOME LIKE IT RARE Screenings
Los Angeles, CA / Alamo Drafthouse DTLA
New York City / Alamo Drafthouse Lower Manhattan