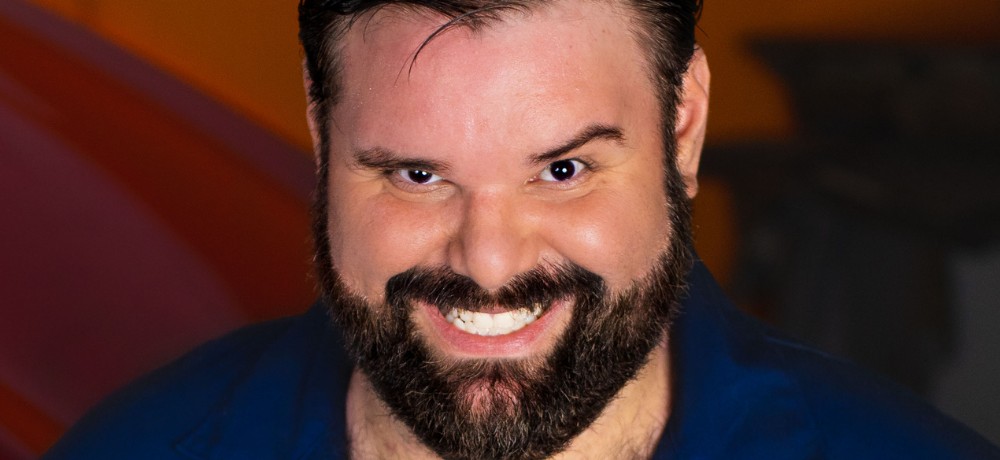 This Halloween season, horror fans have an abundance of horror movies new and old to choose from, but Daily Dead readers should make sure to tune in on October 7th, 14th, and 21st for horror host Stan The Mechanic, as this new horror host will be featuring three cult classic horror films worth your time: Scream Bloody Murder, Devil Times Five, and The Bat! We've included more details on Stan and the series below and you can learn more at: https://www.stanthemechanic.com/
Press Release: Parrlime Productions, the LGBTQ+ production company known for creating diverse film and television content is thrilled to collaborate again with TV horror host "Stan The Mechanic." In the great tradition set by Vampira, Zacherley, Svengoolie and Elvira, Stan the Mechanic will host three Halloween horror classics this month beginning with Scream Bloody Murder on October 7th, Devil Times Five on October 14th, and The Bat on October 21st. 
Created and played by actor, writer and comedian John A. Hernandez, "Stan The Mechanic" is the one and only Satanic Mechanic, and has been chosen by the Devil to perpetuate all sorts of mischief and mayhem against humankind by using automobiles. During his downtime he likes to relax and crack jokes with his friends while watching horror movies. As a gay male, Stan enjoys showcasing queer Horror, but nothing is off-limits for this naughty little demon. "Stan The Mechanic" has appeared on Here TV, Vimeo, and YouTube. 
Hernandez is a proud New Yorker of Puerto Rican and Italian heritage. As an out and proud gay man, he identifies as a bear and is truly honored to help give visibility to the LGBTQ+ community and people of size in the horror genre. 
"With an ever growing and engaged audience, we decided to host these movies on our home page (www.stanthemechanic.com) so everyone can enjoy them for free at any time they want once they are live "We'll leave them up all year round too because for horror fans like myself every day is Halloween. We celebrate the genre all year long, not just in October.," said John A. Hernandez.
"Stan The Mechanic was first seen last year with four episodes on HereTV, this year we wanted to tackle some big movies that happen to be in the public domain, and what better than to have movies starring the likes of Vincent Price, Agnes Morehead, Leif Garrett and Shelly Morrison (Rosario from Will and Grace) to create the episodes around," said Executive Producer, Richard Jones. 
The return of "Stan The Mechanic" comes amidst a busy time for Parrlime Productions, the film and TV production arm of Gray Jones Media. Recently they produced "Jonathan's Kitchen," currently airing on Revry and are releasing their new travel web series, "Check Your Luggage" this fall, as part of their sister travel brand Vacationer. For more information, please visit www.parrlime.com 
About Parrlime Productions
Parrlime Productions is a new LGBTQ production house creating diverse TV and film content for global audiences. Under the creative direction of Richard G. Jones and Robin L. Gray, co-founders of Parrlime's parent company Gray Jones Media, the production house has an exciting slate of programming in pre- and post-production.
[Photo Credit: Catalin Stelian]