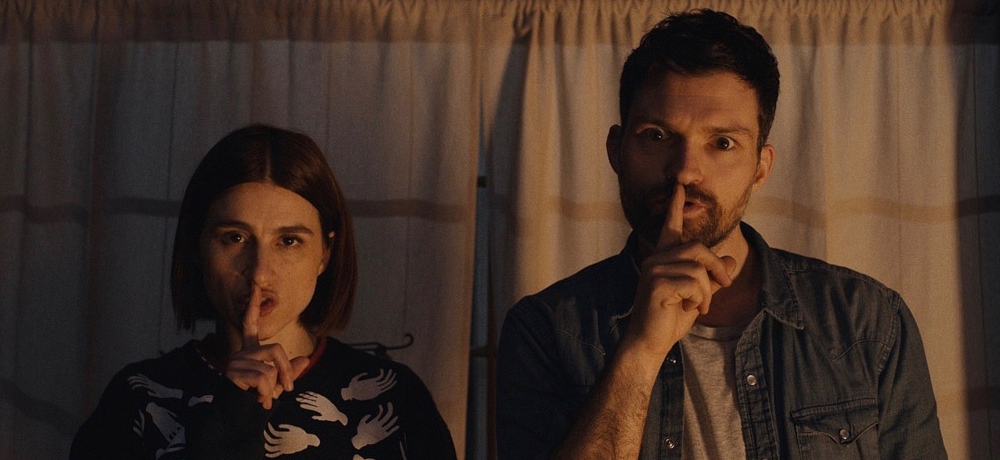 It's hard to believe that another Sundance Film Festival is upon us, but here we are. Tomorrow, the festivities kick off in Park City, and Sundance will run through Sunday, February 2nd, 2020. Daily Dead will once again be in attendance and this year's slate of genre offerings looks to mix things up in ways we haven't seen before. Just in terms of horror, sci-fi, and darkly comedic stories being presented at Sundance in 2020, four are helmed by women, five directors are making their feature film directorial debuts here, and there a variety of countries being represented this year at Sundance on the genre front as well, including the UK, Indonesia, Guatemala, France, Australia, Canada, and Spain.
Normally, I'd try to pick the films I was the most excited about, but really, I'm excited about all of them, because getting to discover new cinematic stories and new storytelling voices on the rise is truly one of my favorite things as a critic. So, with that in mind, here's a look at all the genre-related films that will be playing during this year's Sundance.
Be sure to check back here on Daily Dead over the next few weeks for all of our coverage out of Park City!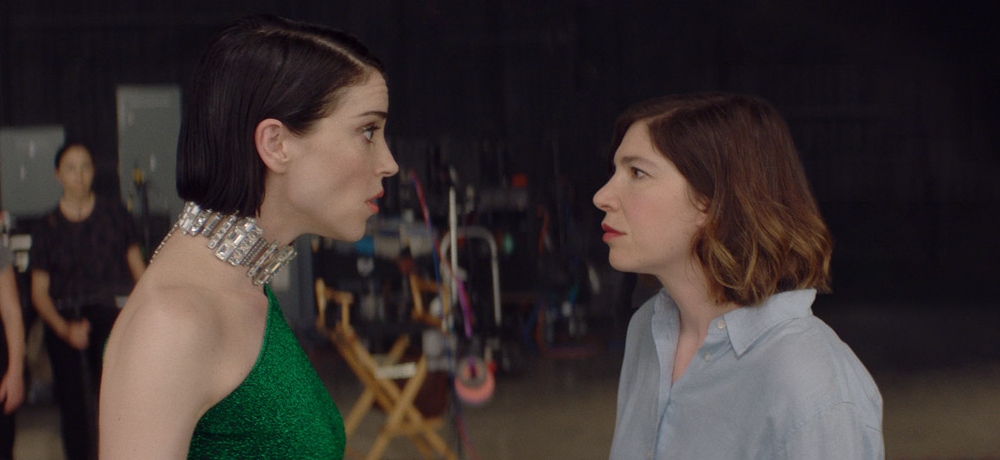 The Nowhere Inn (Directed by Bill Benz)
Synopsis:  Annie Clark's musical persona, St. Vincent, is a shapeshifting anomaly of sounds, styles, and acclaimed artistic ingenuity. But what about Clark offstage? "We snack on radishes," says a bandmate. "Anything that tastes like dirt. We go to farmers' markets."
This comical disconnect between the fantastical Vincent and the quotidian Clark sparks the central tension of The Nowhere Inn, a playful, fictitious skewering of celebrity and the creative process that pits Clark's best friend, filmmaker Carrie Brownstein (Portlandia), against an increasingly self-conscious Clark. She's been told repeatedly that the music documentary Brownstein is making about her portrays nothing but boring ab workouts, Scrabble games, and sad scenes where she accommodates needy fans and critics. 
In an attempt to spice up the story, Clark incorporates her alluring St. Vincent persona into the doc, turning Brownstein's initial search for the "authentic Annie" into an absurdist rabbit hole of false narratives, constructed dressing-room meltdowns, and bizarre relationship drama. The result is a funny metacritique of fame that relishes the power of reinvention while calling out our incessant demand for entertainment over authenticity.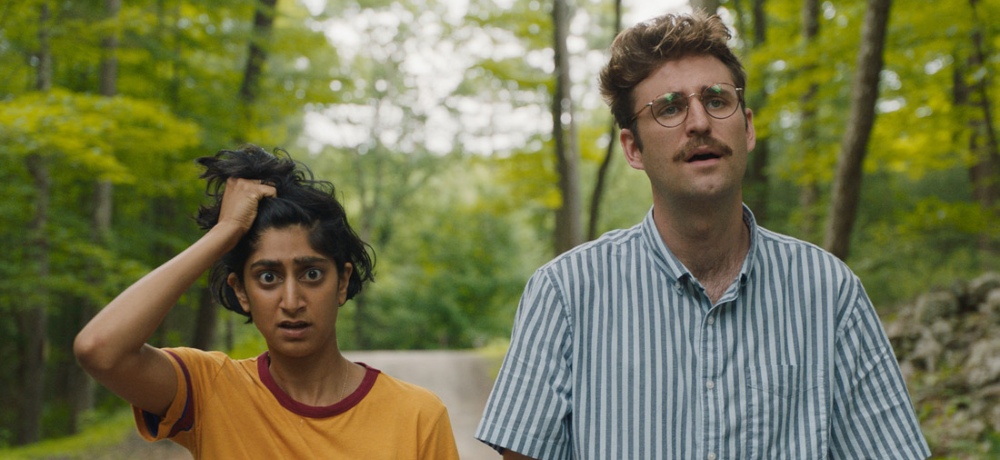 Save Yourselves! (Directed by Alex Huston Fischer/Eleanor Wilson)
Synopsis: Jack (John Reynolds) and Su (Sunita Mani) are a hip Brooklyn couple who, like many of their friends, find themselves dependent on technology and unable to put down their phones. Fearing their mindless scrolling may impact their connection with each other, they seize the chance to head to an isolated cabin in the woods, vowing to unplug from the outside world for a week. Sheltered from texts and push notifications, they are blissfully unaware when aliens attack the earth. As strange events unfold, the couple must figure out a way back to civilization—or what's left of it.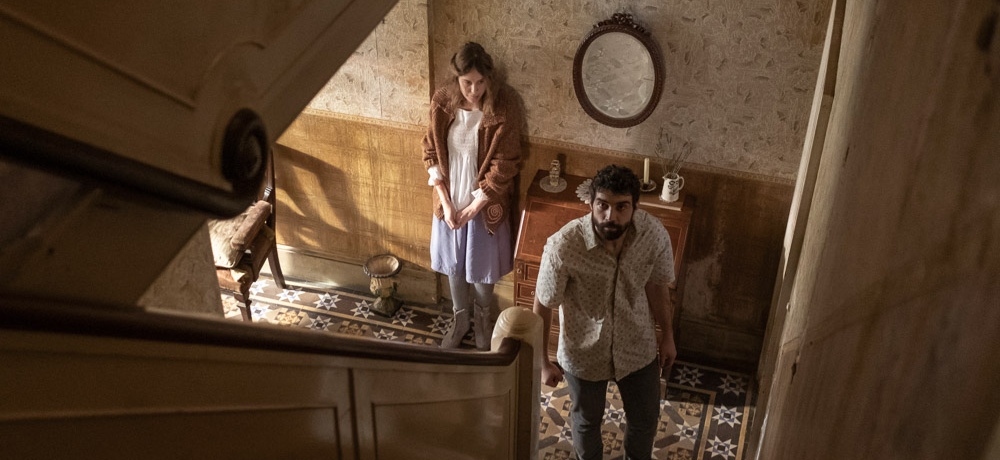 Amulet (Directed by Romola Garai)
Synopsis: Following an accident that leaves him homeless in London, former soldier Tomaz is brought to the rotting home of Magda, a lonely woman in desperate need of help as she looks after her dying mother. Though at first resistant, Magda eventually welcomes him into their lives and allows him to help her care for them. But as he worms his way into their routine and begins to fall for Magda, Tomaz starts to notice strange, unexplainable, and ugly phenomena. Something seems very wrong with the mysterious old woman who never leaves the top floor, and Magda may in fact be enslaved to do her otherworldly bidding.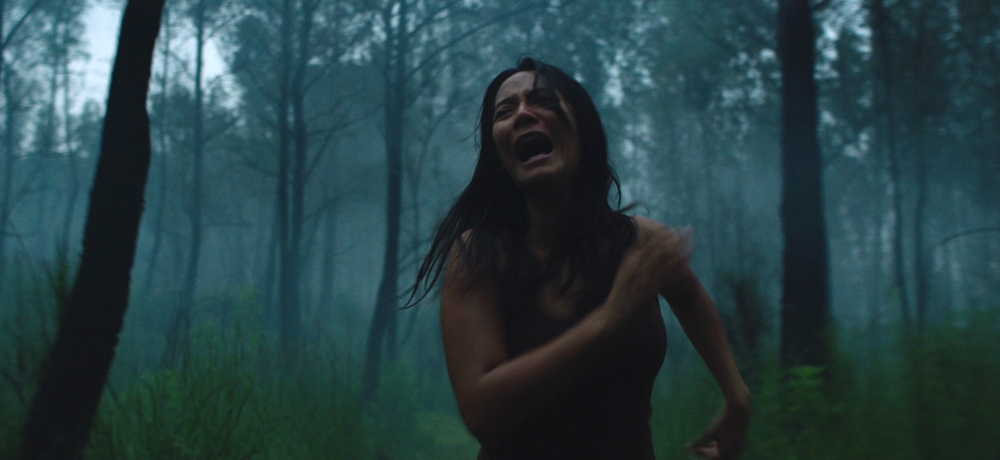 Impetigore (Directed by Joko Anwar)
Synopsis: How do you escape a family legacy when it's ingrained inside you—literally? This is what Maya wants to find out after a close encounter with death leaves her with questions about the parents she never knew and what they potentially left behind. Accompanied by her best friend, Dini, she ventures to the remote village where she lived as a young child. Immediately, they observe strange phenomena; most noticeably, there aren't any children around. As they peel back the layers of the village's secretive facade, they find themselves at the center of a story that transcends life and death.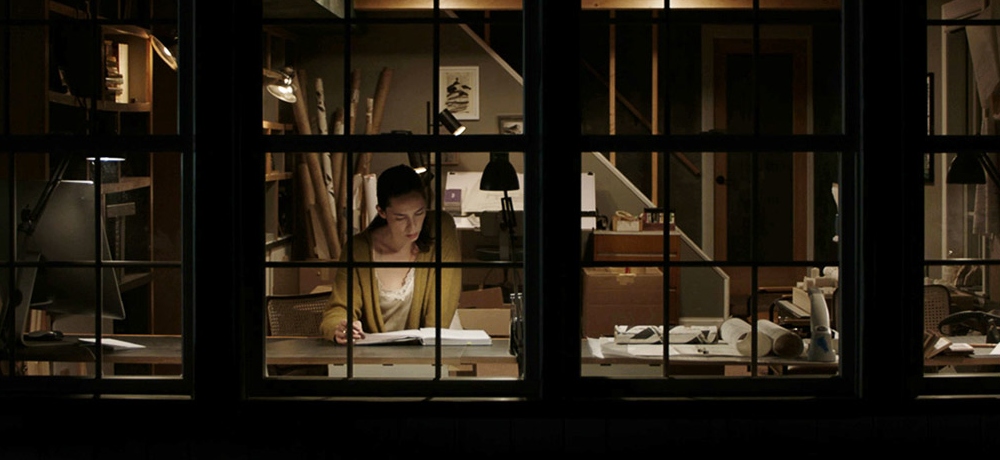 The Night House (Directed by David Bruckner)
Synopsis: Reeling from the unexpected death of her husband, Beth (Rebecca Hall) is left alone in the lakeside home he built for her. She tries as best she can to keep together—but then the dreams come. Disturbing visions of a presence in the house call to her, beckoning with a ghostly allure. But the harsh light of day washes away any proof of a haunting. Against the advice of her friends, she begins digging into his belongings, yearning for answers. What she finds are secrets both strange and terrible and a mystery she's determined to resolve.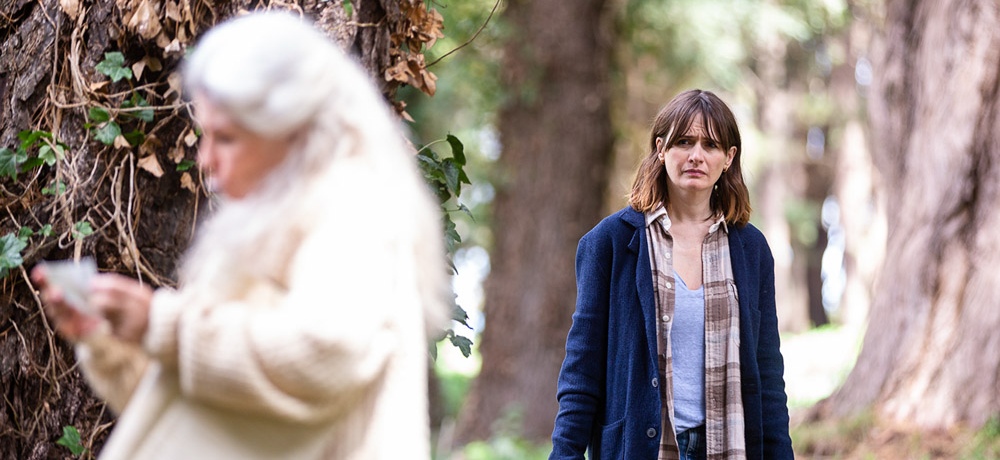 Relic (Directed by Natalie Erika James)
Synopsis: When octogenarian Edna inexplicably vanishes, her daughter Kay and granddaughter Sam rush to their family's decaying country home and find clues of her increasing dementia scattered around the house in her absence. After Edna returns just as mysteriously as she disappeared, Kay's concern that her mother seems unwilling or unable to say where she's been clashes with Sam's unabashed enthusiasm to have her grandma back. However, as Edna's behavior turns increasingly volatile, both begin to sense that an insidious presence in the house might be taking control of her.
La Llorona (Directed by Jayro Bustamante)
Synopsis: Indignant retired general Enrique finally faces trial for the genocidal massacre of thousands of Mayans decades ago. As a horde of angry protestors threatens to invade their opulent home, the women of the house—his haughty wife, conflicted daughter, and precocious granddaughter—weigh their responsibility to shield the erratic, senile Enrique against the devastating truths being publicly revealed and the increasing sense that a wrathful supernatural force is targeting them for his crimes. Meanwhile, much of the family's domestic staff flees, leaving only loyal housekeeper Valeriana until a mysterious young Indigenous maid arrives.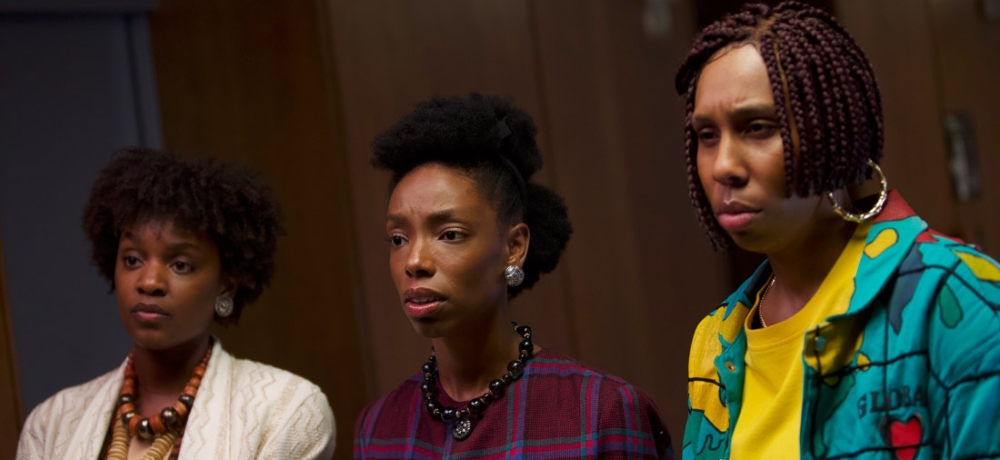 Bad Hair (Directed by Justin Simien)
Synopsis: Los Angeles, 1989. Anna Bludso (Elle Lorraine) is a scarred survivor of a scalp burn from a mild relaxer perm. She also has the smarts and ambition to be the next on-air star at Culture, a music video TV show. After years of struggling to be seen for her ideas and hard work, Anna fears the worst when her dreadlocked boss is replaced by Zora (Vanessa Williams), an ex-supermodel with a silver tongue. Zora warns Anna that her nappy look has got to go, so Anna bites the bullet and gets a weave. Turns out, her flowing new hair is the key to success—but it arrived with a mind of its own, and it bites back!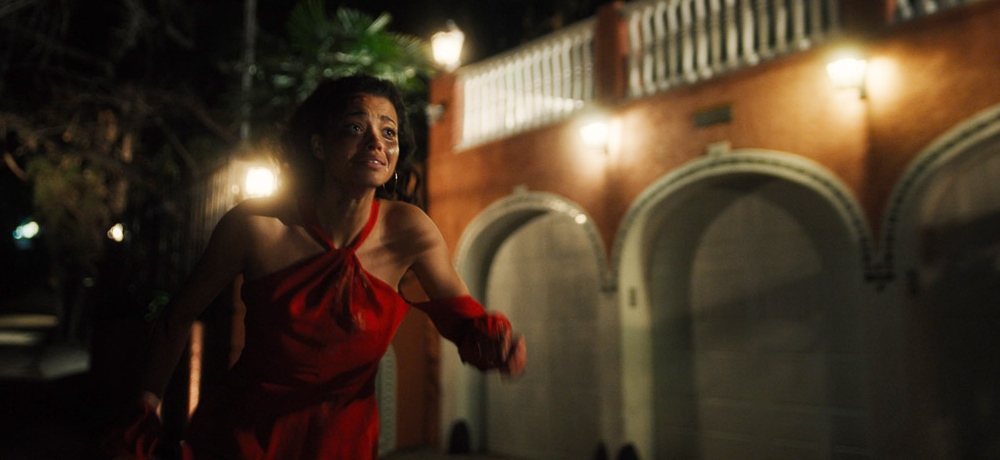 Run Sweetheart Run (Directed by Shana Feste)
Synopsis: Timid and hardworking single mother Shari (Ella Balinska, Charlie's Angels) brushes away hesitations and decides to dip her toe back into the dating scene after being spurred on by her coworkers. She's thrilled when her boss sets her up on a blind date with Ethan (Pilou Asbæk, Game of Thrones), who initially proves every bit as charming and magnetic as his photo. Ethan can't hide his true nature for very long though—and when things quickly turn sinister, Shari must find a way to escape. Forced to navigate the streets of LA after hours on foot, Shari learns Ethan is far more connected and violent than she ever imagined.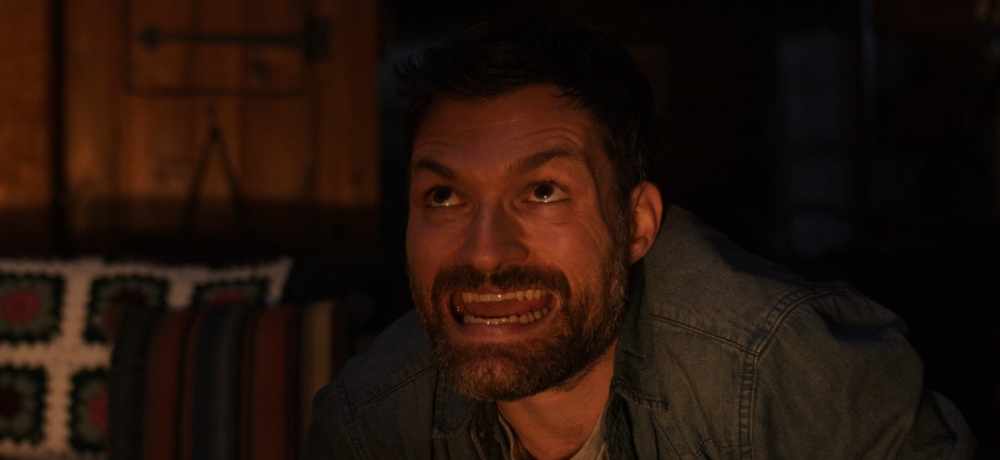 Scare Me (Directed by Josh Ruben)
Synopsis: Fred (Josh Ruben), a frustrated copywriter, checks in to a winter cabin to start his first novel. While jogging in the nearby woods, he meets Fanny (Aya Cash), a successful and smug young horror author who fuels his insecurities. During a power outage, Fanny challenges Fred to tell a scary story. As a storm sets in, they pass the time spinning spooky tales fueled by the tensions between them, and Fred is forced to confront his ultimate fear: Fanny is the better storyteller. The stakes are raised when they're visited by a horror fan (Chris Redd) who delivers levity (and a pizza) to the proceedings.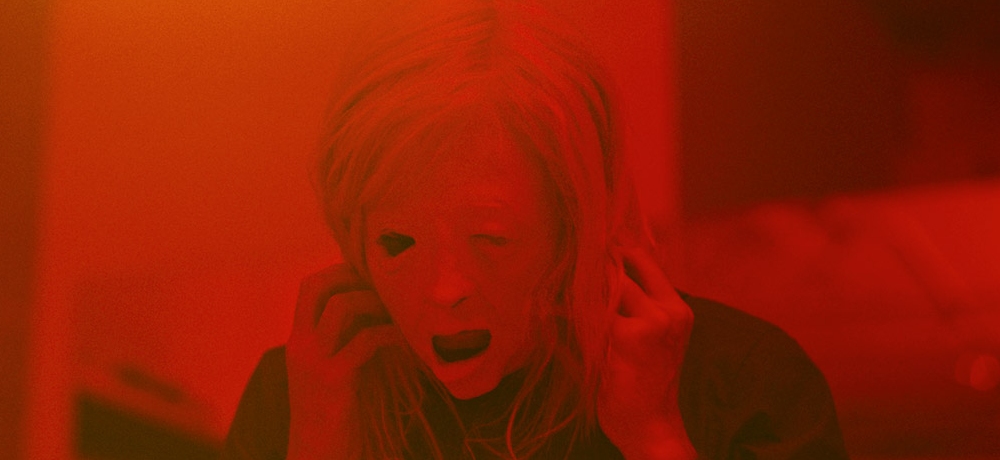 Possessor (Directed by Brandon Cronenberg)
Synopsis: Tasya Vos is a corporate agent who uses brain-implant technology to inhabit other people's bodies, driving them to commit assassinations for the benefit of the company. While she has a special gift for the work, her experiences on these jobs have caused a dramatic change in her, and in her own life she struggles to suppress violent memories and urges. As her mental strain intensifies, she begins to lose control, and soon she finds herself trapped in the mind of a man whose identity threatens to obliterate her own.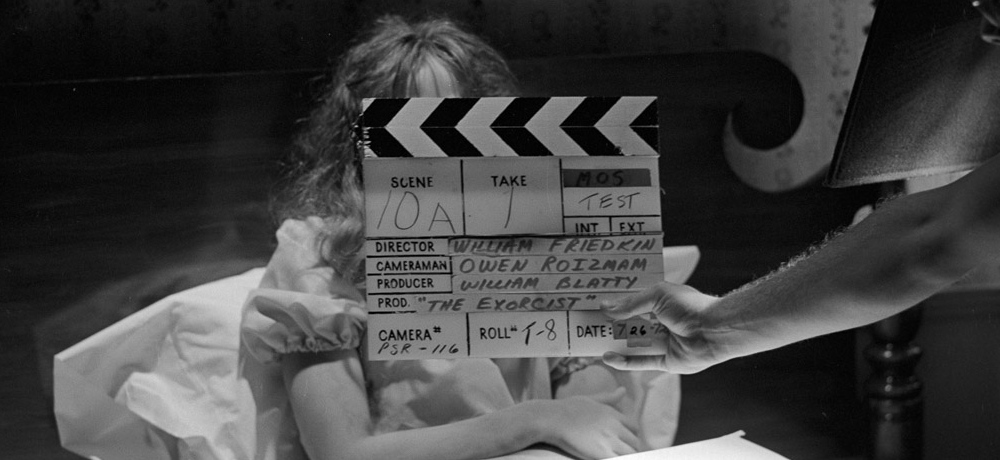 Leap of Faith: William Friedkin on 'The Exorcist' (Directed by Alexandre O. Philippe)
Synopsis: Throughout a body of work that includes Doc of the Dead, 78/52, and Memory: The Origins of Alien, Alexandre O. Philippe has developed his own brand of "cinema essay," exploring the art of filmmaking and its practitioners. His latest is an exuberant, lyrical endeavor that unpacks William Friedkin's 1973 masterpiece, The Exorcist. Philippe and Friedkin embarked on an epic six-day conversation—modeled after the Hitchcock/Truffaut interview—that forms the film's narrative spine, delving into Friedkin's influences (from classical-music structure to Carl Dreyer's Ordet), his theory of the "rosebud moment," the intricacies of adapting William Blatty's novel, production intrigues, and even actor Max von Sydow's faith.
Philippe finds in Friedkin a philosophical Renaissance man compelled by the mysteries of fate and faith. Friedkin examines the swirl of creative decision making that defines film directing in a broader sense, and his ability to articulate that largely intuitive process is extraordinary. For his work to be illuminated by such a penetrating analysis is a gift to all cinephiles.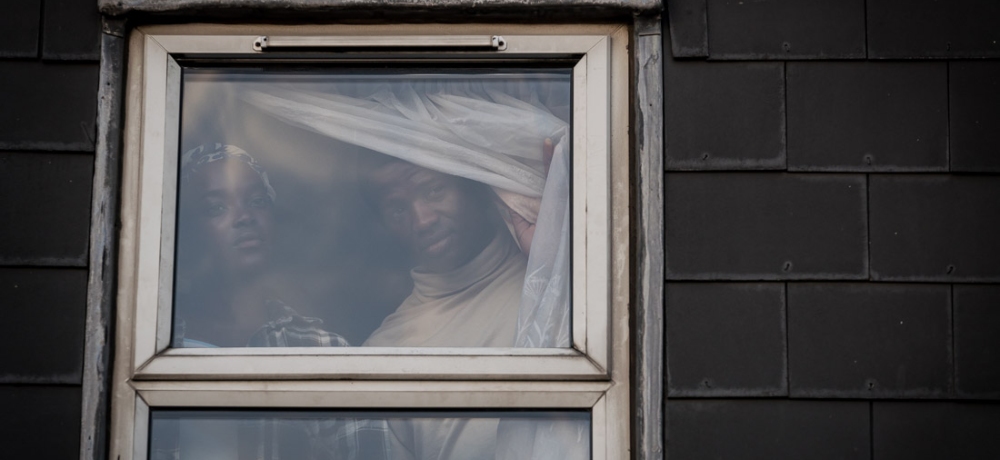 His House (Directed by Remi Weekes)
Synopsis: Many refugee stories end in the same place: a safe (if slightly bewildering) new home. And that's where His House begins, with a Sudanese couple arriving in a quiet English town for their "happily ever after." But as their acclimation process falters, we realize that there's more to blame than cross-cultural misunderstanding. Things begin to go disastrously wrong. "Screaming nightmares" wrong. "Blood magic" wrong. And then, it gets much, much worse.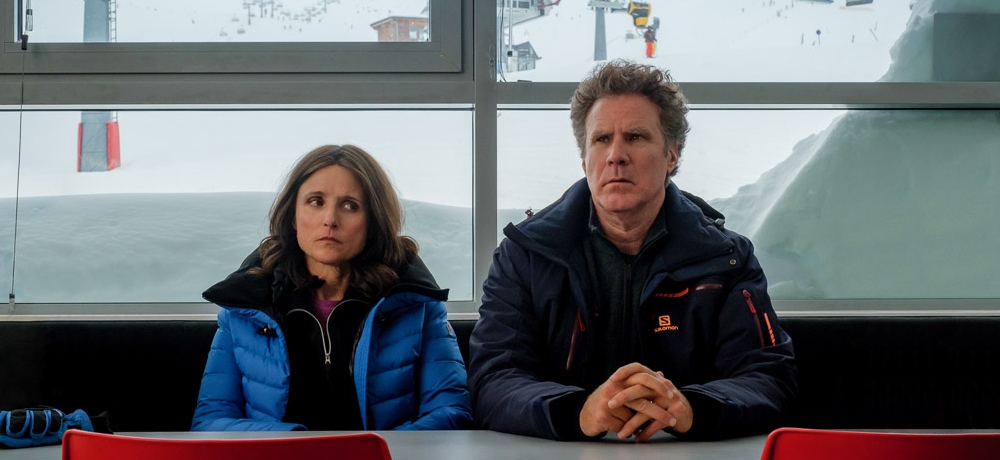 Downhill (Directed by Nat Faxon/Jim Rash)
Synopsis: Billie (Julia Louis-Dreyfus), Pete (Will Ferrell), and their sons are on a balcony during an idyllic family ski vacation in the Alps when an avalanche suddenly strikes. While they all emerge physically unharmed, Pete's actions during the avalanche reveal a side of him that leaves his family in a state of shock. The aftermath of this moment permeates the remainder of the trip, and the harder Pete tries to avoid the truth and gloss things over, the more Billie and her sons are forced to re-evaluate their lives and, more specifically, how they feel about Pete—as a husband, father, and man.
[Photos credit: Photos courtesy of Sundance Institute.]