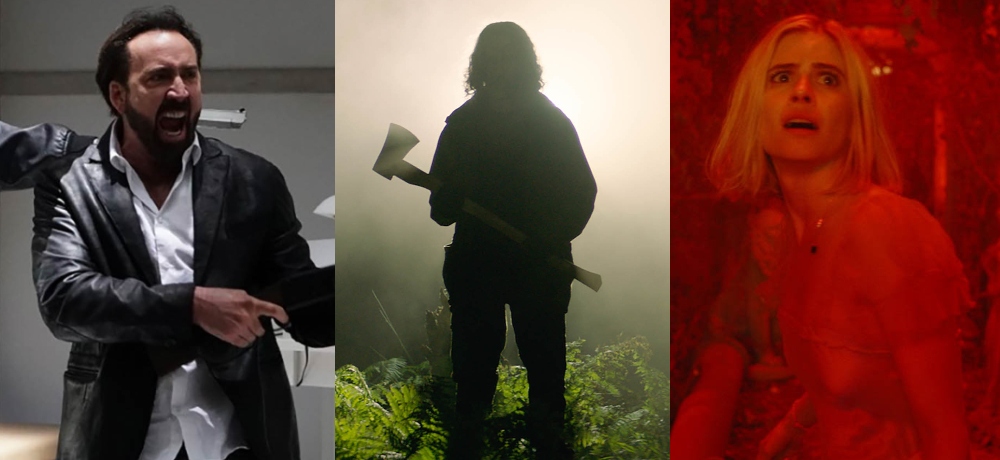 While I'm still feeling a bit blue that I won't be in Park City to experience the pure joy of discovering new films in person this year, this writer is grateful that the Sundance Film Festival is still happening and is set to roll out later this week, beginning on Thursday, January 28th. The upside to all of this is that, by taking the fest virtual, Sundance is allowing so many more people from around the country to take part in this celebration of independent cinema, and that's something I think is pretty damn great.
Each and every year, the festival planners at Sundance put together a fantastic slate of programming and it looks like their 2021 lineup will be keeping that tradition alive. Here's a look at a dozen films that are playing as part of the 2021 Sundance Film Festival that are on my proverbial radar this year.
Prisoners of the Ghostland (Directed by Sion Sono)
When you have a visionary filmmaker like Sion Sono teaming up with the likes of Nicolas Cage, Bill Moseley, and Sofia Boutella to collaborate on a genre-defying horror/action hybrid, that pretty much made Prisoners of the Ghostland one of my most anticipated films of the year. Bar none. And man, did it deliver the goods. I won't say too much more than that, but what I will say is that nothing can prepare you for what Sono unleashes in Prisoners of the Ghostland, and I cannot wait for everyone to check it out for themselves.
Synopsis: In the treacherous frontier city of Samurai Town, a ruthless bank robber (Nicolas Cage) is sprung from jail by wealthy warlord The Governor (Bill Moseley), whose adopted granddaughter Bernice (Sofia Boutella) has gone missing. The Governor offers the prisoner his freedom in exchange for retrieving the runaway. Strapped into a leather suit that will self-destruct within five days, the bandit sets off on a journey to find the young woman—and his own path to redemption.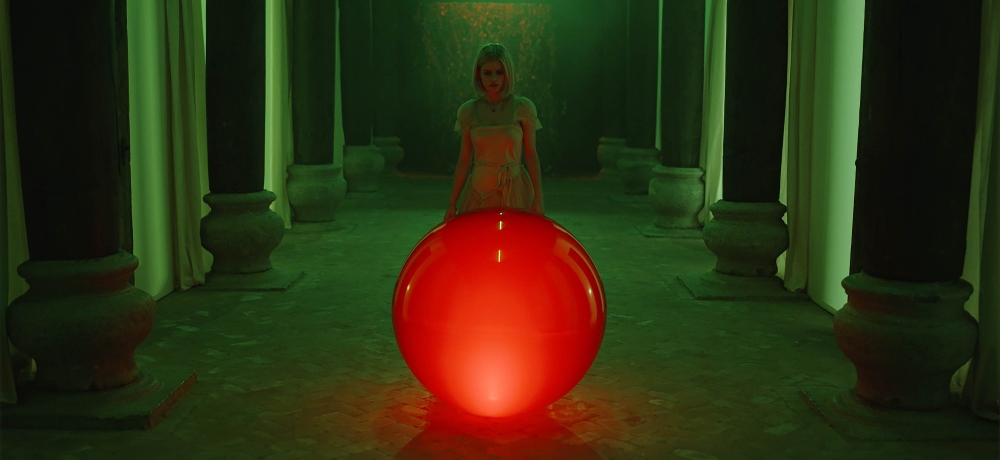 The Blazing World (Directed by Carlson Young)
I absolutely adored Carlson Young on the Scream TV series, so it's really cool to see her stepping into her own as a filmmaker in her own right these days. The Blazing World is based on Young's 2018 short film of the same name, and just from the images I've seen of the film thus far, it looks to be a creepy, fun time, and I'm so ready to see what Young has cooked up here for her debut feature.
Synopsis: Ever since Margaret (Carlson Young) was six years old, she has been haunted by the memory of watching her sister drown during an explosive fight between her parents. As a young woman, she slides further into her twisted inner life, ultimately finding herself on the brink of suicide. Through an epic journey down the smokiest and scariest corridors of her imagination, she tries to exorcise the demons pushing her closer and closer to the edge.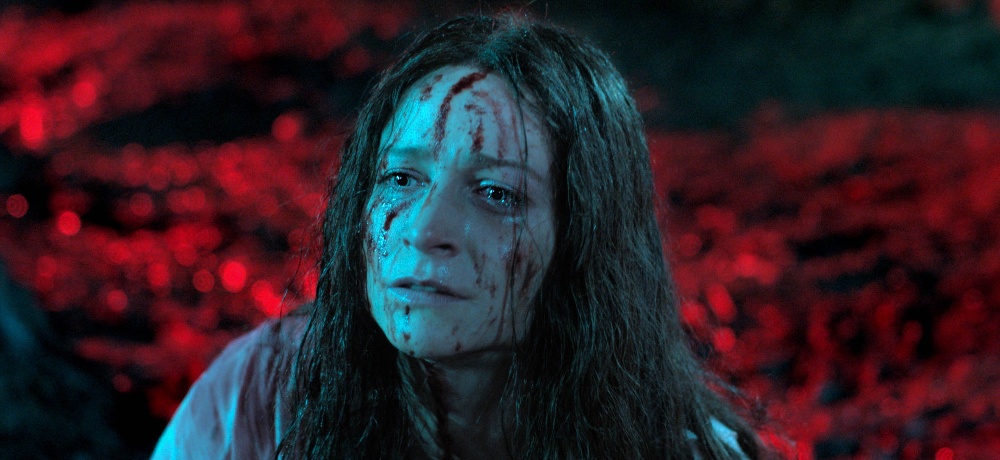 Censor (Directed by Prano Bailey-Bond)
As someone who grew up during the "Satanic Panic" and "Video Nasty" era(s) (they're pretty much interchangeable, though), Censor certainly piqued my interest from the onset. Because Censor is Prano Bailey-Bond's feature directorial debut, I admittedly don't know much about her career at this point, but I look forward to seeing what she has to offer with her efforts here.
Synopsis: Film censor Enid takes pride in her meticulous work, guarding unsuspecting audiences from the deleterious effects of watching the gore-filled decapitations and eye gougings she pores over. Her sense of duty to protect is amplified by guilt over her inability to recall details of the long-ago disappearance of her sister, recently declared dead in absentia. When Enid is assigned to review a disturbing film from the archive that echoes her hazy childhood memories, she begins to unravel how this eerie work might be tied to her past.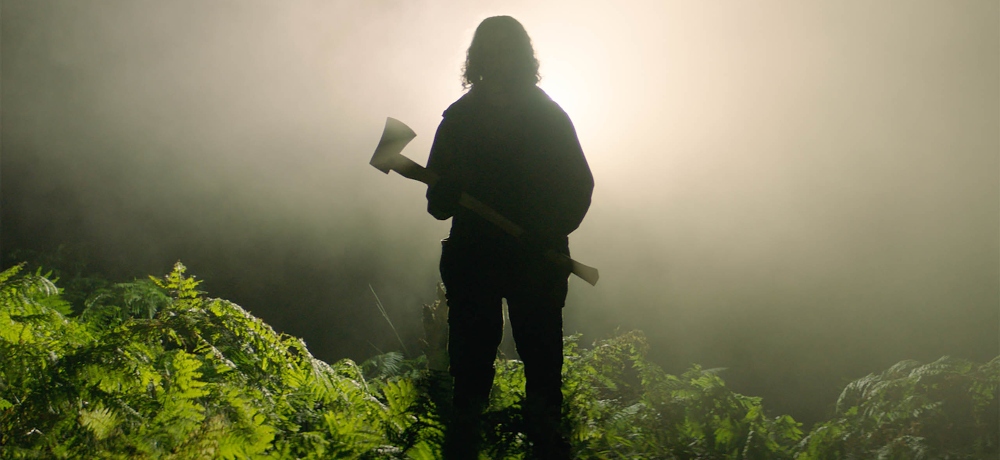 In the Earth (Directed by Ben Wheatley)
I've been a longtime fan of Ben Wheatley's (Sightseers still remains my favorite of his projects), so I'm pretty much excited about anything he's at the helm of, which is why In the Earth is amongst my most anticipated movies to check out during Sundance 2021. Considering I didn't even realize he had directed anything else recently beyond Rebecca, I don't know much about In the Earth at this very moment, but honestly, I wouldn't have it any other way. Wheatley's cinematic puzzles are usually some of my favorites to solve.
Synopsis: As a deadly virus ravages the world, Dr. Martin Lowery embarks on a mission to reach test site ATU327A, a research hub deep in the Arboreal Forest. The arduous journey, guided by park scout Alma, is set back by a nighttime attack that leaves the two bruised and shoeless. When they run into Zach, a man living off the grid, they gratefully accept his help. Zach's intentions aren't exactly what they seem, however, and a path out of the forest and into safety quickly fades as the line between myth and science blurs.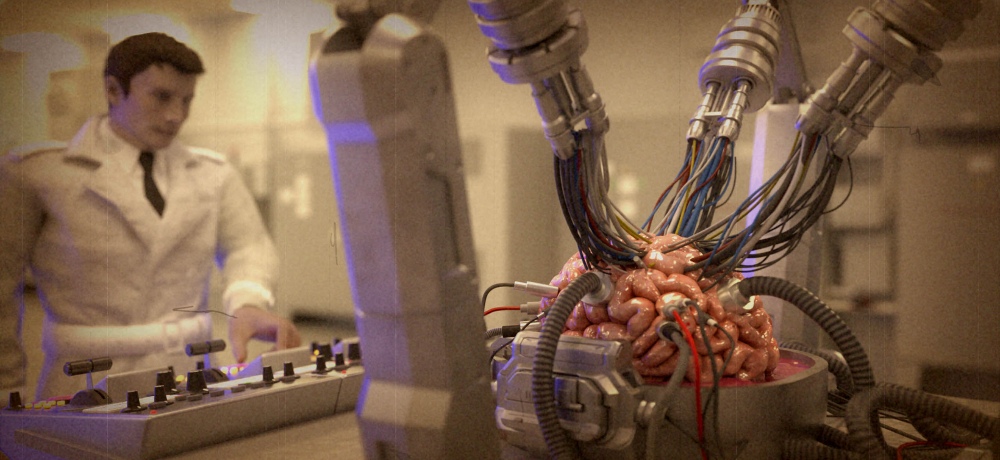 A Glitch in the Matrix (Directed by Rodney Ascher)
I've been fascinated by Rodney Ascher's work since Room 237, and his latest genre-infused documentary, A Glitch in the Matrix, is primed to be his most mind-blowing effort to date. I don't know much about Simulation Theory, as the science behind it is a little bit beyond me, but as someone who wishes Philip K. Dick was still in more conversations when it comes to the greatest writers of all time, I look forward to seeing how Ascher ties Dick's prescient ideas into the world of modern technology for this doc.
Synopsis: Rodney Ascher (Room 237, 2012 Sundance Film Festival) returns to the Festival with this fascinating and visually stimulating documentary examining simulation theory—the idea that this world we live in might not be entirely real. Simulation theory is as old as Plato's Republic and as current as Elon Musk's Twitter feed. A Glitch in the Matrix traces the idea's genesis over the years, from philosophical engagements by the ancient Greeks to modern explorations by Philip K. Dick, the Wachowskis, and leading scholars, game theorists, and enthusiasts. Ascher deftly parallels conversations with people who believe we're living in a computer with the purely digital nature of the film itself; all interviews were conducted via Skype, all reenactments were digitally animated, and archives are largely drawn from '90s-era cyber thrillers and video games.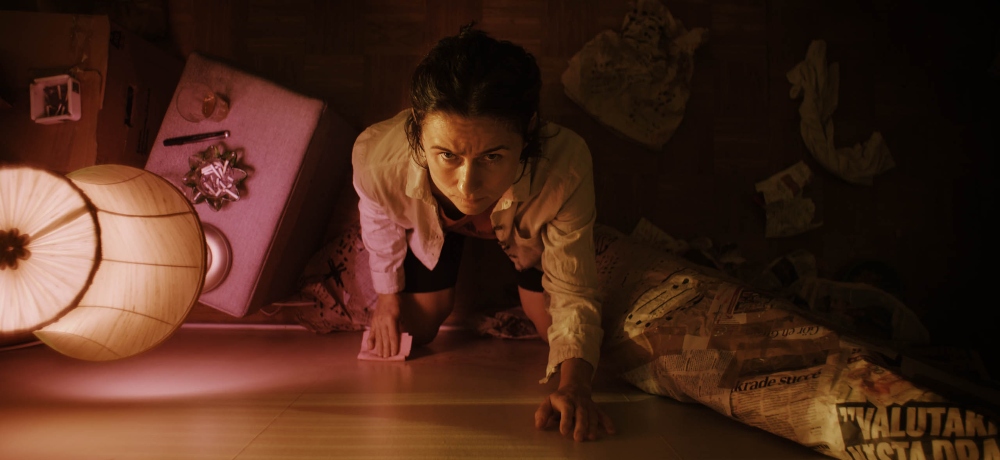 Knocking (Directed by Frida Kempff)
When I first read the description of Knocking, I knew I immediately wanted to cover it simply based on the premise alone. But what seems like a rather simple setup isn't what it seems at all, and Knocking is a film that I highly recommend everyone check out whenever they have the opportunity. Frida Kempff and Knocking's star Cecilia Milocco have created something very special here—a story that's gut-wrenching and timely all the same.
Synopsis: What. Is. That. Noise. When Molly hears knocking coming from the ceiling in her new apartment, she naturally searches for the source. The upstairs neighbors don't know what she's talking about and dismiss her with cool indifference. Is this all in her mind? After all, she's still processing a traumatic event that left her mentally unwell, and the unprecedented heat wave isn't helping her think clearly. As the knocking intensifies and gives way to a woman's cries, Molly becomes consumed with finding out the truth. Could it be Morse code? Is someone trapped? And more importantly, why doesn't anyone care?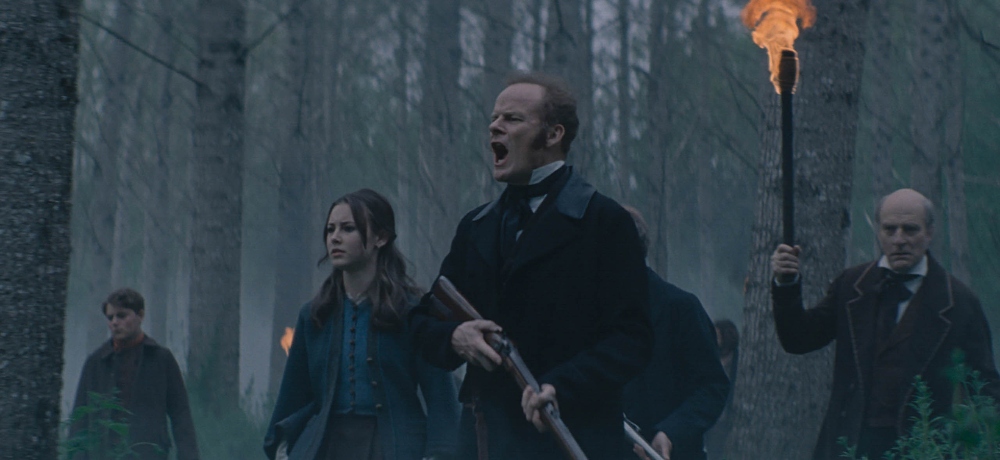 Eight for Silver (Directed by Sean Ellis)
As someone who loves horror with a historical twist to it (this is your friendly reminder that Overlord rules), I was extremely excited to check out Eight for Silver from Sean Ellis (his work on the WWII drama Anthropoid was excellent). And while I can't speak to my feelings about the film just yet, all I'll say is that it features some of the most cringe-inducing gore and moments of pure terror that I have witnessed in some time.
Synopsis: In the late nineteenth century, brutal land baron Seamus Laurent (Alistair Petrie) slaughters a Roma clan, unleashing a curse on his family and village. In the days that follow, the townspeople are plagued by nightmares, Seamus's son Edward (Max Mackintosh) goes missing, and a boy is found murdered. The locals suspect a wild animal, but visiting pathologist John McBride (Boyd Holbrook) warns of a more sinister presence lurking in the woods.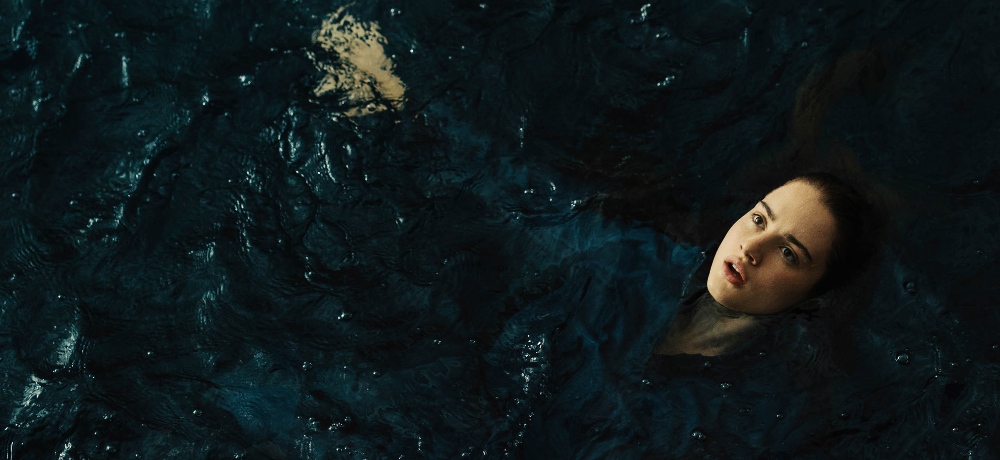 Mayday (Directed by Karen Cinorre)
A female-driven and helmed action/genre mash-up? Yes, please. Most of my excitement for Mayday comes from getting to see Mia Goth once again (she really should be everywhere these days—I loved her in A Cure for Wellness and the Suspiria reimagining), but then I also saw Juliette Lewis' name in the credits, too, and now I absolutely cannot wait to see what filmmaker Karen Cinorre does with Mayday, which looks to be like a very unique spin on war-centric storytelling.
Synopsis: An unusual storm is approaching, and it's about to change everything for Ana (Grace Van Patten). After a short circuit at her workplace mysteriously transports her to an alternate world, she meets a crew of female soldiers caught in an endless war. Along a strange and rugged coastline, men face the stark truth lurking behind damsels who appear to be in distress. Under the leadership of Marsha (Mia Goth), Ana trains as a sharpshooter and discovers a newfound freedom in this uninhibited sisterhood. She soon senses she may not be the ruthless killer they expect, though, and time is running out for her to find a path home.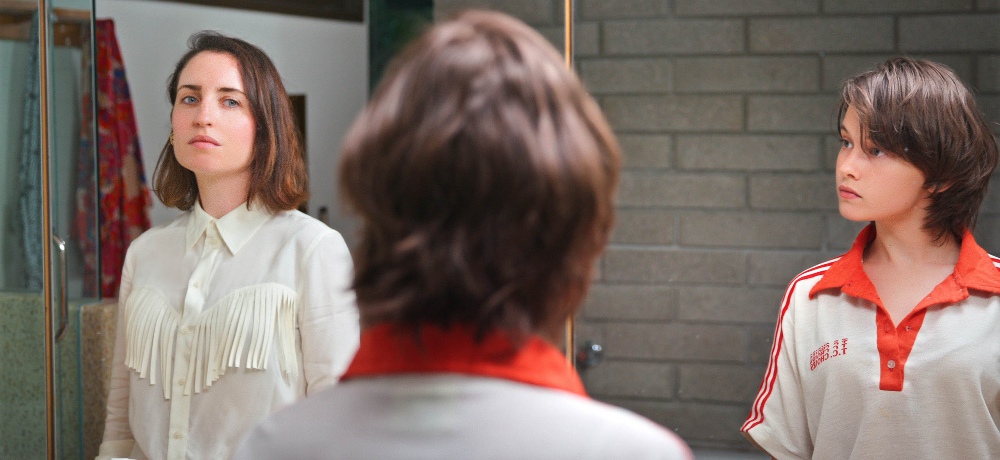 How It Ends (Directed by Daryl Wein & Zoe Lister-Jones)
I think most of us would agree that the world as a whole has felt like it's been on the brink of catastrophe over the last year or so now, so I'm hoping that Daryl Wein and Zoe Lister-Jones' comedic spin on existential doom in How It Ends can deliver a few thoughtful laughs along the way. Being a big fan of Lister-Jones' career, both in front of and behind the camera, is why How It Ends ended up on my radar for this year's Sundance, but it also features a stacked, yet short, cast list overall that includes Fred Armisen, Olivia Wilde, and Helen Hunt.
Synopsis: On the day an asteroid is scheduled to obliterate Earth, freewheeling Liza (Zoe Lister-Jones) scores an invite to one last wild gathering before it all goes down. Making it to the party won't be easy, though, after her car is unceremoniously stolen, and the clock is ticking on her plan to tie up loose ends with friends and family. With a little help from her whimsical younger self (Cailee Spaeny), Liza embarks on a journey by foot across Los Angeles as she seeks to make peace with her regrets—and find the right company for those last few hours.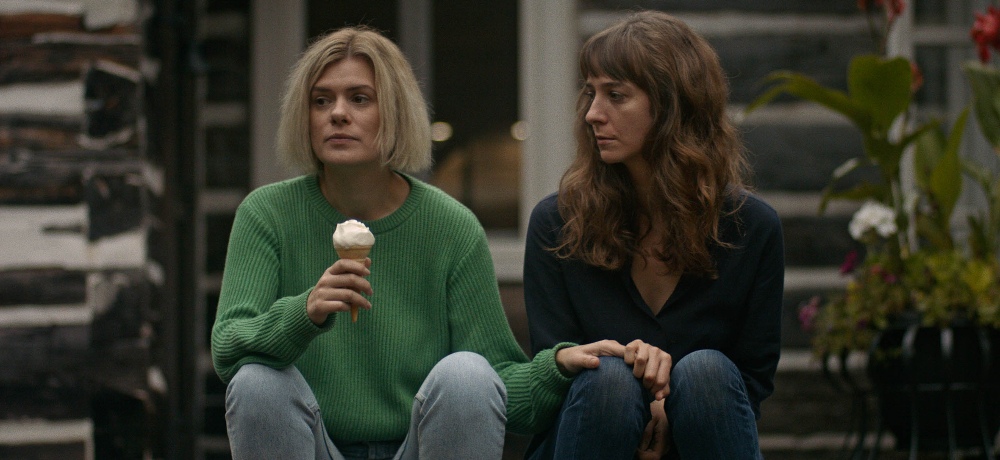 Violation (Directed by Madeleine Sims-Frewer & Dusty Mancinelli)
I've heard great things about Violation from a few folks whose opinions I respect, so I knew I couldn't miss the opportunity to catch it during Sundance this year. Considering the subject matter, I don't know if I'd necessarily say I'm "looking forward" to Violation as a form of entertainment per se, but considering that Madeleine Sims-Frewer is not only taking the directorial reins here alongside Dusty Mancinelli, but she also stars in the film, and co-wrote and produced it as well, I'm excited to see just what Sims-Frewer and her team are bringing to the table with Violation. Available on Shudder on March 25th!
Synopsis: With her marriage about to implode, Miriam returns to her hometown to seek solace in the comfort of her younger sister and brother-in-law. But one evening a tiny slip in judgement leads to a catastrophic betrayal, leaving Miriam shocked, reeling, and furious. Believing her only recourse is to exact revenge, Miriam takes extreme action, but the price of retribution is high, and she is not prepared for the toll it takes as she begins to emotionally and psychologically unravel.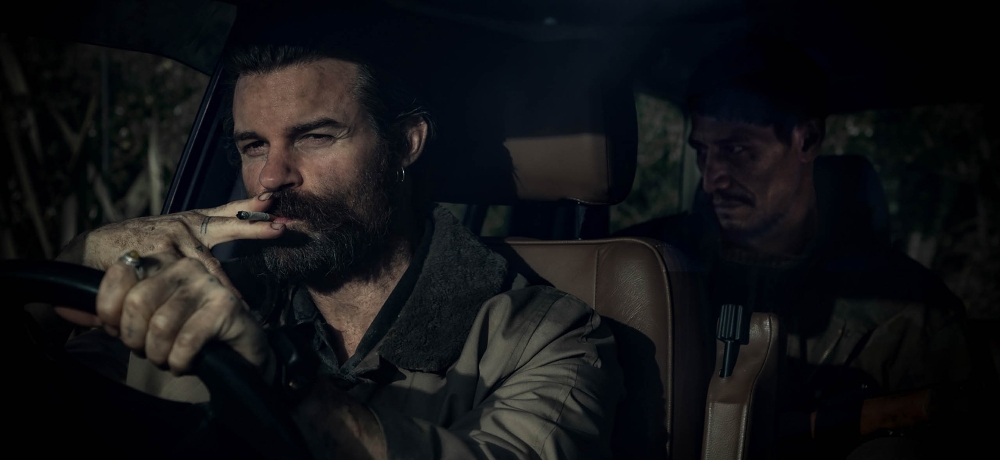 Coming Home in the Dark (Directed by James Ashcroft)
I don't know much about Coming Home in the Dark other than it's a horror movie out of New Zealand and Sundance put an extreme violence and gore warning about the movie on its site, so I'm game to see just how far James Ashcroft is going to push things with his feature film debut (while doing research for this piece, I came to realize that Ashcroft makes an appearance in one of my favorite underappreciated horror comedies—Black Sheep—so that's pretty cool). Again, this seems like it's primed to be a punishing viewing experience (in a good way, of course), so here's hoping that Coming Home in the Dark can bring about a sense of catharsis alongside a healthy portion of brutality and ultra-violence.
Synopsis: Winding down a desolate road through an endless valley, Alan and Jill stop their car to take their teenage boys on a hike through the New Zealand wilderness. As they rest for a picnic at a clearing overlooking the water, two ominous-looking drifters appear out of nowhere, silently surrounding the peaceful clan and radiating a threat of imminent danger. With a swift act of violence, these men take the family by force, a seemingly random decision that sets them all on a maddening collision course with the ghosts of their pasts—from which there is no escape.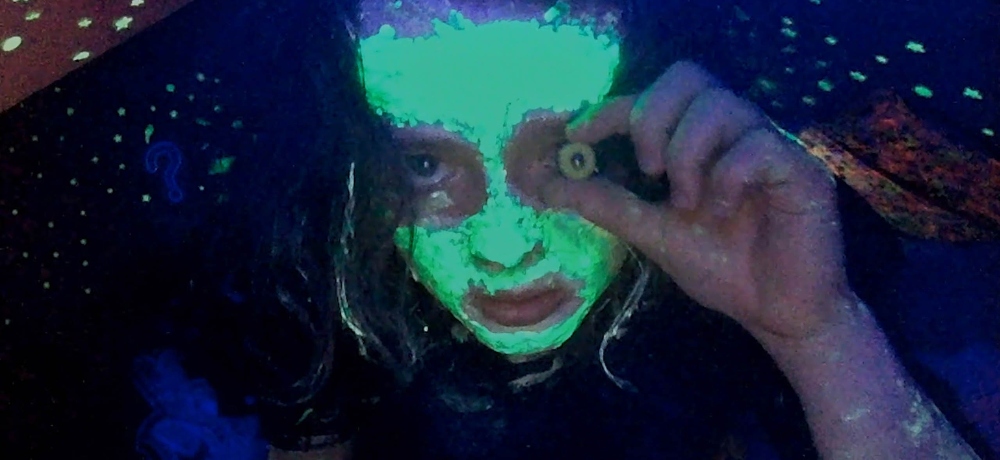 We're All Going to the World's Fair (Directed by Jane Schoenbrun)
Considering how much of our lives are being spent online these days, I find tech-centric genre (or even genre-adjacent) films to be a fascinating bunch, and We're All Going to the World's Fair looks like a trippy nightmare that's ready to mess me all the way up. WAGTTWF is Jane Schoenbrun's directorial debut (great to see so many of those on the Sundance slate this year!), and just from the teaser images alone, it's evident that Schoenbrun is looking to make a splash with her first feature film, and I am pretty damn excited to see just what she does here.
Synopsis: Late on a cold night somewhere in the U.S., teenage Casey sits alone in her attic bedroom, scrolling the internet under the glow-in-the-dark stars and black-light posters that blanket the ceiling. She has finally decided to take the World's Fair Challenge, an online role-playing horror game, and embrace the uncertainty it promises. After the initiation, she documents the changes that may or may not be happening to her, adding her experiences to the shuffle of online clips available for the world to see. As she begins to lose herself between dream and reality, a mysterious figure reaches out, claiming to see something special in her uploads.
----------
Keep an eye on our online hub to catch up on our upcoming coverage of the 2021 Sundance Film Festival!
[Photo Credits: Above photos courtesy of Sundance Institute, Prisoners of Ghostland image from Fandango.]