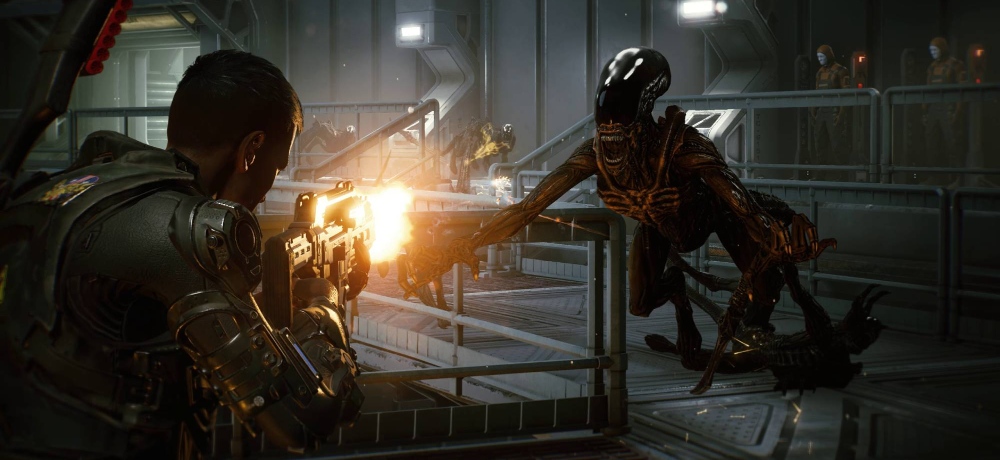 Just like the Alien film franchise, there are so many Xenomorph-centric horror stories to tell in the realm of video games, whether it's the atmospheric horror of Alien: Isolation or the ferocious firefights of Aliens: Colonial Marines. Featured in a new announcement trailer, the latest video game inspired by the Alien franchise, Aliens: Fireteam, will pit marines against 11 different versions of Xenomorphs in an action horror space showdown coming this summer.
Below, you can check out the announcement trailer and additional details for Aliens: Fireteam, which will be released on the PlayStation 5, PlayStation 4, Xbox Series X, Xbox One, and Steam. To learn more, visit:
"Introducing Aliens: Fireteam, the next-gen, cooperative third-person survival shooter inspired by the blockbuster Alien franchise. Coming to PlayStation 5, PlayStation 4, Xbox Series X, Xbox One and Steam in Summer 2021!

Set in the iconic Alien universe, Aliens: Fireteam is a cooperative third-person survival shooter that drops your fireteam of hardened marines into a desperate fight to contain the Xenomorph threat.

Play a pivotal role in the epic events that occur 23 years after the original Alien trilogy as a Colonial Marine stationed aboard the USS Endeavor, battling terrifying Xenomorph threats.

Face overwhelming odds against over 20 enemy types, including 11 different Xenomorphs along the evolutionary scale from Facehuggers to Praetorians, each designed with their own intelligence to ambush, outsmart and eviscerate vulnerable marines.

Choose from five unique classes - Gunner, Demolisher, Technician, Doc and Recon - each with their own special abilities and character perks. Utilize an extensive arsenal of 30+ weapons and 70+ mods/attachments in your effort to eradicate the Alien threat."