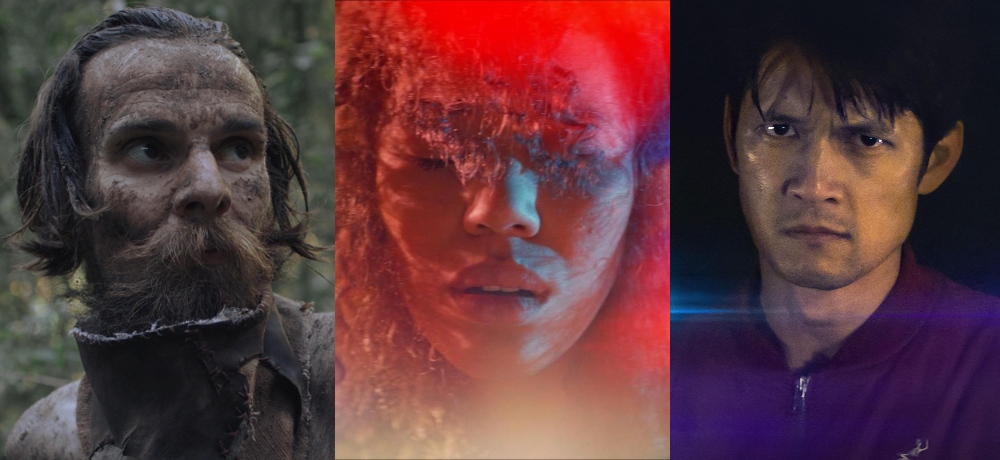 Next month marks the 28th annual SXSW Film Festival, which will take place online from March 16th–20th. As in past years, genre fans will have plenty of films to look forward to seeing (this time from the comfort of their own homes!), with an impressive Midnighters slate of eight eclectic movies that will have their world premiers at the festival.
You can check out the full Midnighters slate below, as well as additional details on this year's virtual South by Southwest Film Festival, and be sure to keep an eye on Daily Dead's online hub for our coverage of the festival!
From the Press Release: Austin, Texas, February 10, 2021 – South by Southwest® (SXSW®) Conference and Festivals (March 16-20, 2021) announced the full program for the 28th edition of the SXSW Film Festival. This year, the acclaimed program will be online, where it will draw thousands of fans, filmmakers, press, and industry leaders to immerse themselves in the smartest, most innovative and entertaining new films of the year, as well as giving access to hundreds of Conference Sessions, Music and Comedy Showcases, Creative Industry Exhibitions, Mentoring, Meetups and Special Events that define the cross-industry event.
The 2021 Film Festival program has 75 features including 57 World Premieres, 3 International Premieres, 4 North American Premieres, 1 U.S. Premieres, 8 Texas Premieres and 53 films from first-time filmmakers + 84 Short Films including Music Videos, 5 Episodic Premieres, 6 Episodic Pilots, 20 Virtual Cinema projects, 14 Title Design entries, plus 30 Special Events.
"It's been a year unlike any we've experienced, first marked by the cancellation of SXSW 2020," said Janet Pierson, Director of Film. "We feel privileged to have been able to pivot to SXSW Online and present a fantastic treasure trove of programming, including a pared down and wonderful selection of films that we know will delight, entertain and move our attendees. SXSW Online will bring attendees a multifaceted event that speaks to so many areas of creativity in one five-day experience that everyone can access on their laptops, phones and TVs. While we won't have the wonderful in-person SXSW that we know and love, we can gather together to be inspired by the work."
The Film Festival will launch seven films at a time in two-hour increments from 10:00am - 8:00pm CT, with most of the films launching during the first three days of the event (Tuesday - Thursday), starting with the films with global access and no audience capacity limits. Once a film is available, it remains available on-demand until it hits its audience capacity or the event ends. Many films do not have a capacity limit and will be available for the duration of the event. While SXSW is a global event, certain films will be restricted to access in the United States due to rights and/or filmmaker or distributor discretion.
Several platforms are integrated to create the SXSW Online experience across web, mobile and premium viewing from your TV. A dedicated Connected TV app using Brightcove can be accessed via Apple TV, Roku, Fire TV, Android TV and Samsung TV. This is a dynamic way to experience video content, freeing up your smartphone, tablet and computer to connect with registrants or browse the schedule. With four concurrent channels that are curated by SXSW Programmers in addition to over 600+ on-demand Films, Conference Sessions, Comedy and Live Music Showcases. A fifth channel will host partner programming. Swapcard is the online platform, accessible through web browser and mobile app, for attendee networking and facilitating business connections, as well as viewing channels and all on-demand content.
Films in the SXSW 2021 lineup screen in the following categories: Headliners; Narrative Feature Competition; Documentary Feature Competition; Narrative Spotlight; Documentary Spotlight; Visions; Midnighters; Global; 24 Beats Per Second; Festival Favorites; and, new this year, 2020 Spotlight. The Episodic program consists of Episodic Premieres and the Episodic Pilot Competition. Special Events for 2021 consist of conversations, table readings and other unique one-off events on our live channel 4. Shorts screen as part of 10 curated sections. Our Virtual Cinema programming will be available on the VRrOOm platform with selected work in VRChat. All Categories with the exception of Special Events will be eligible for section-specific Audience Awards.
MIDNIGHTERS
Scary, funny, sexy, controversial – eight provocative after-dark features for night owls and the terminally curious.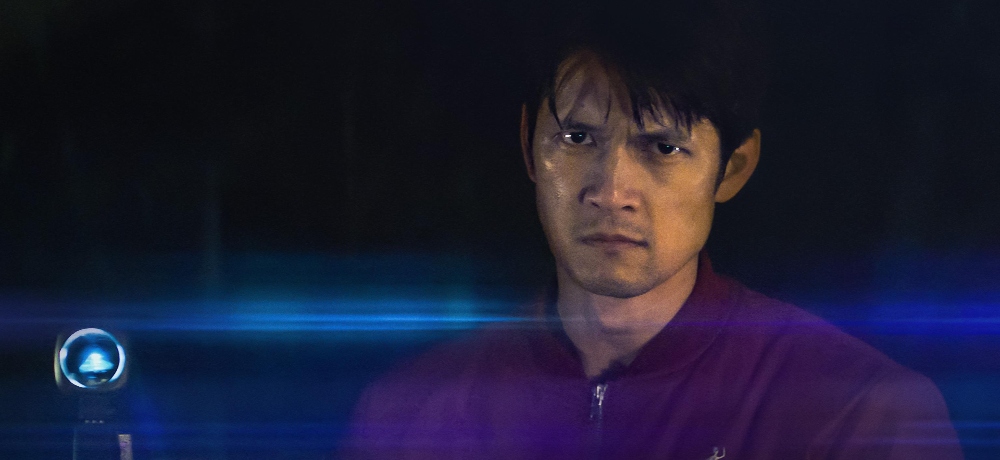 Broadcast Signal Intrusion
Director: Jacob Gentry, Screenwriters: Phil Drinkwater, Tim Woodall, Producers: Greg Newman, Brett Hays, Giles Edwards, Nicola Goelzhaeuser
In the late 90s, a video archivist unearths a series of sinister pirate broadcasts and becomes obsessed with uncovering the dark conspiracy behind them. Cast List: Harry Shum Jr., Kelley Mack, Chris Sullivan, Jennifer Jelsema, Arif Yampolsky, Justin Welborn, Michael B. Woods, Steve Pringle (World Premiere)
[Photo Credit: Photo courtesy of Queensbury Pictures.]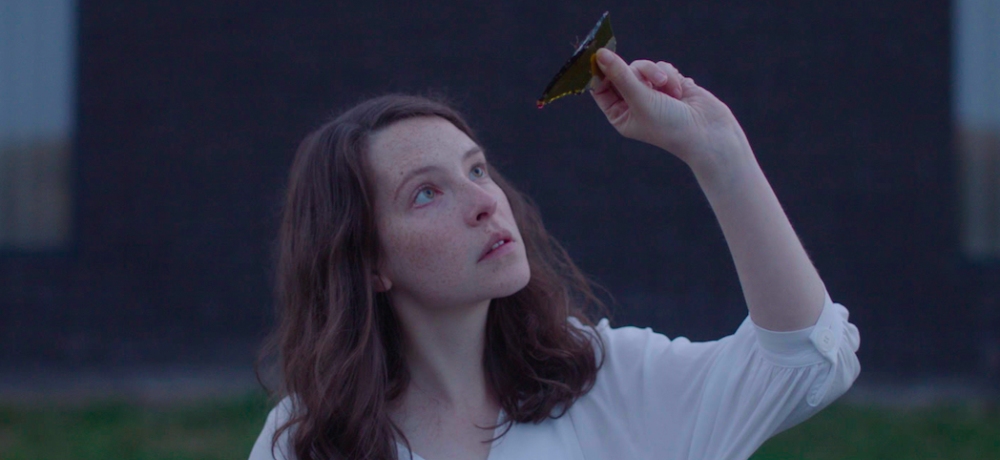 The Feast (United Kingdom)
Director: Lee-Haven Jones, Screenwriter/Producer: Roger Williams
Over an evening a wealthy family gathers for a sumptuous dinner with guests in their ostentatious house in the Welsh mountains. Served by a mysteriously disturbing young woman, the assembled party do not realise they are about to eat their last supper. Cast List: Anne Elwy, Nia Roberts, Julian Lewis Jones, Steffan Cennydd, Sion Alun Davies, Lisa Palfrey, Rhodri Meilir (World Premiere)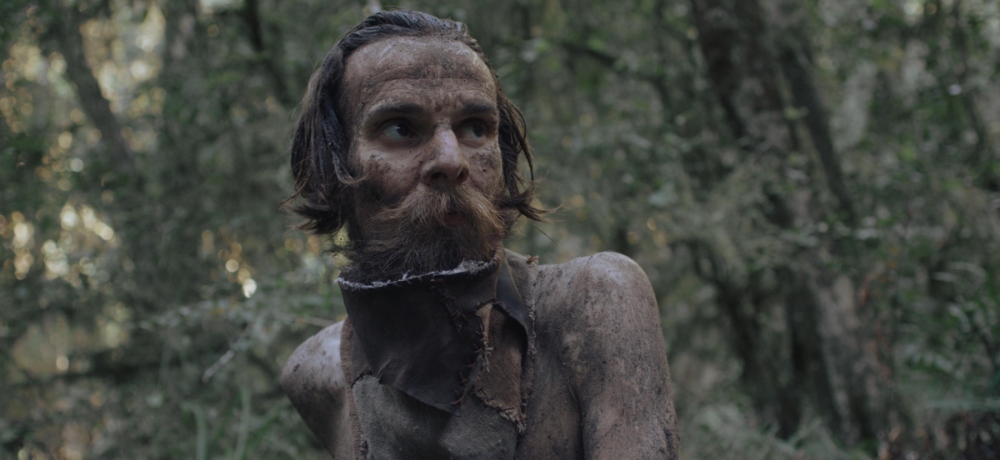 Gaia (South Africa)
Director: Jaco Bouwer, Screenwriter: Tertius Kapp, Producer: Tertius Kapp, Jorrie van der Walt, Jaco Bouwer
In the depths of an ancient forest, something has been growing. Something older than humanity itself, and perhaps greater too. When a park ranger discovers a man and his son living wild, she stumbles onto a secret that is about to change the world. Cast List: Monique Rockman, Carel Nel, Alex van Dyk, Anthony Oseyemi (World Premiere)
[Photo Credit: Above photo courtesy of Jorrie van der Walt.]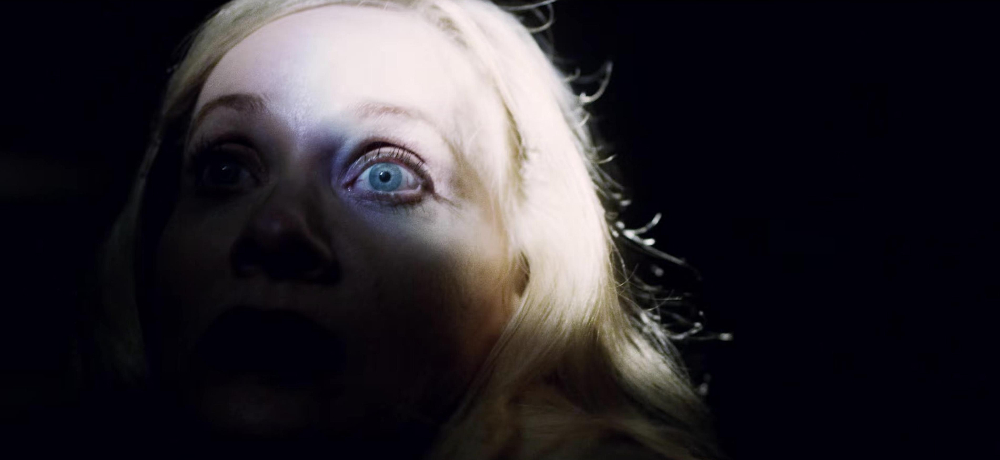 Jakob's Wife
Director: Travis Stevens, Screenwriters: Travis Stevens, Kathy Charles, Mark Steensland, Producers: Barbara Crampton, Bob Portal, Travis Stevens, Inderpal Singh
The disappearance of a young woman threatens to change the beige and banal lives of Anne Fedder (Barbara Crampton) and her pastor husband Jakob Fedder (Larry Fessenden) forever. Cast List: Barbara Crampton, Larry Fessenden, Bonnie Aarons, Mark Kelly, Sarah Lind, Robert Rusler, Nyisha Bell, Phil Brooks (World Premiere)
[Photo Credit: Above photo courtesy of Amp Films International.]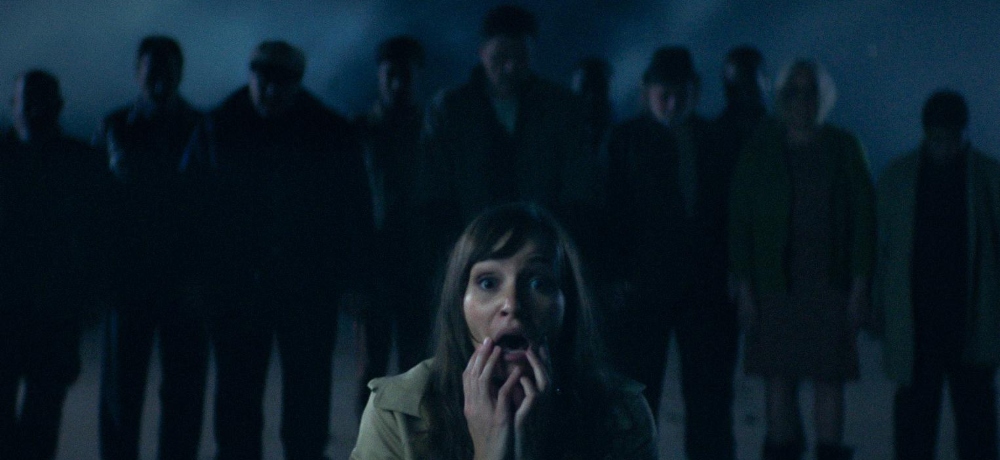 Offseason
Director/Screenwriter: Mickey Keating, Producer: Eric B. Fleischman, Maurice Fadida
After receiving a mysterious letter, a woman travels to a desolate island town and soon becomes trapped in a nightmare. Cast List: Joe Swanberg, Jocelin Donahue, Melora Walters, Richard Brake, Jeremy Gardner (World Premiere)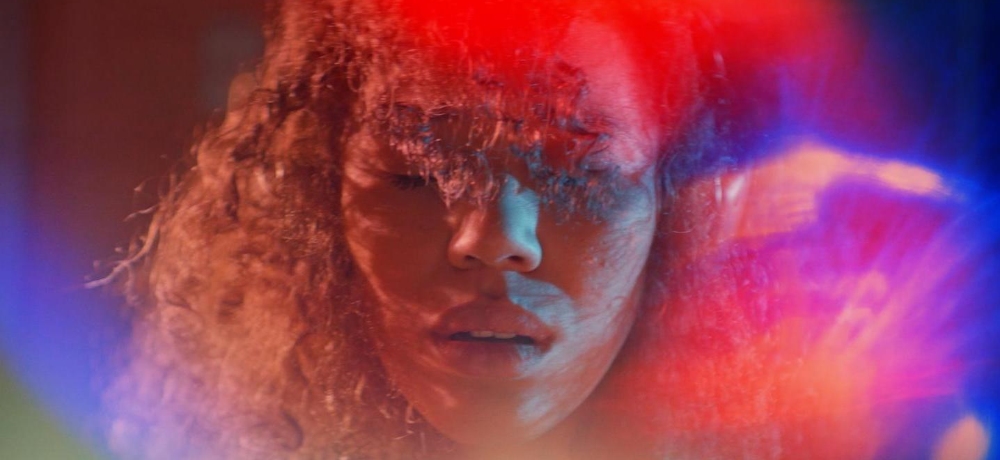 Sound Of Violence (Finland, United States)
Director/Screenwriter: Alex Noyer, Producer: Hannu Aukia, Alex Noyer
A young girl recovers her hearing and gains synesthetic abilities during the brutal murder of her family. Finding solace in the sounds of bodily harm, as an adult, she pursues a career in music composing her masterpiece through gruesome murders. Cast List: Jasmin Savoy Brown, Lili Simmons, James Jagger, Tessa Munro (World Premiere)
[Photo Credit: Above photo courtesy of You Know Films/No Office Films.]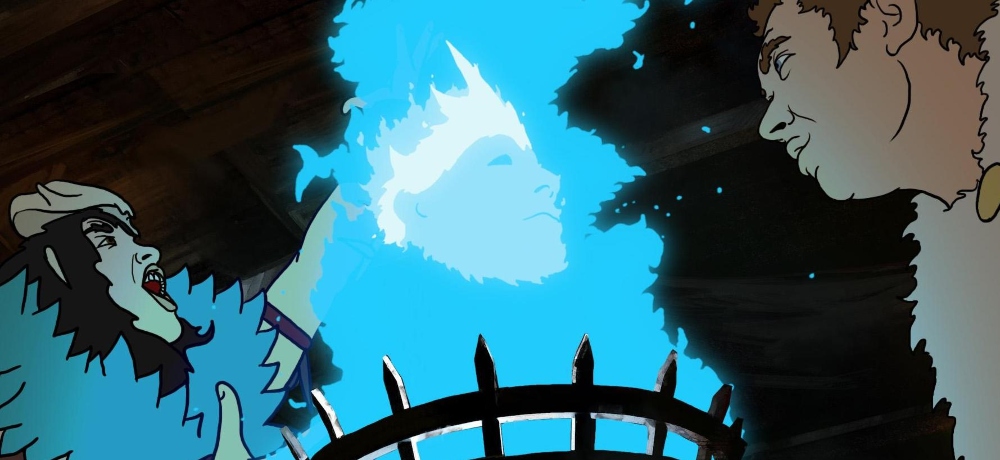 The Spine of Night
Directors/Screenwriters: Philip Gelatt, Morgan Galen King, Producers: Will Battersby, Philip Gelatt, Jean Rattle
In this ultra-violent, fantasy epic, ancient dark magic falls into sinister hands and unleashes ages of suffering onto mankind. A group of heroes from different eras and cultures must band together in order to defeat it at all costs. Cast List: Richard E. Grant, Lucy Lawless, Patton Oswalt, Betty Gabriel, Joe Manganiello, Larry Fessenden, Nina Lisandrello, Abby Savage, Tom Lipinski, Patrick Breen (World Premiere)
[Image Credit: Above image courtesy of Charles Lavoie.]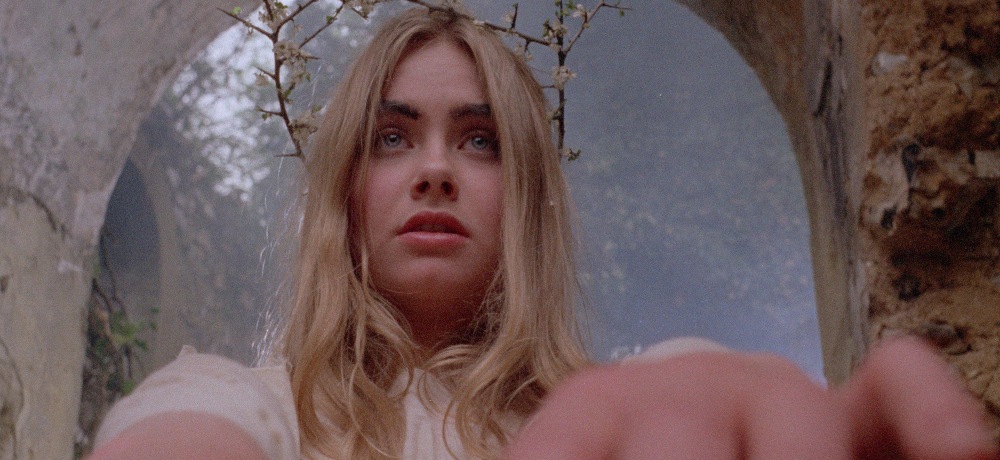 Woodlands Dark and Days Bewitched: A History of Folk Horror
Director/Screenwriter: Kier-La Janisse, Producers: Kier-La Janisse, David Gregory, Winnie Cheung
Woodlands Dark Days and Days Bewitched is the first feature-length documentary on the history of folk horror, from the 1960s to today. (World Premiere)
[Image Credit: Above image courtesy of Severin Films.]