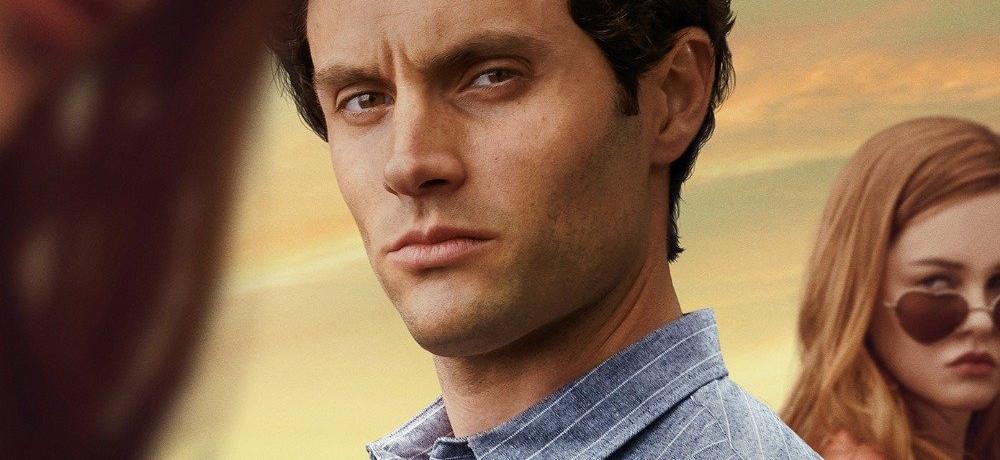 2019 was a very interesting year, to say the least, but as always there was plenty of art and entertainment to help put my mind at ease. It was difficult to choose only a handful of favorites, but I think that these seven items topped the year for me. Did any of these shows, movies, comics, or podcasts make an impression on you as well?
You Season 2: After the first season wrapped back in 2018, I was so impressed with the series that I didn't think there needed to be a second season. In fact, I thought it was just a cash grab, so to speak, because season 1 had garnered such high ratings for Netflix. I worried that a new season would feel rushed and sloppy, but I am happy that I was proven wrong. I'm so impressed with the writing and the acting on this show. The character arcs were so well crafted that everything came down to its logical conclusion. I cannot believe where they are hinting at going by the time season 3 starts. Season 2 has the most bonkers ending that even I could have never imagined. If you haven't seen either season, please give this show a try.
Parasite: Bong Joon Ho's Parasite isn't at all a horror movie, but I couldn't help myself when coming up with this list of favorites for 2019. I couldn't pass up the opportunity to mention this movie because I really want our readers to know about this film. The story is timely, but yet not in a heavy-handed way. The writing is so layered and the performances are really, really good. I wish that Joon Ho had won all three of his Golden Globes nominations, but awards season is long and I am sure he has many awards coming his way—hopefully including "Best Director."
The Last Jedi Kylo Ren Funko Pop! Figure: I had to pick my Kylo Ren Funko Pop! that I purchased as a birthday gift to myself because he is hands down my favorite character from the Star Wars sequel trilogy. I think he's very complex, and I wish that he had been given the opportunity to be a more fleshed-out character. As a figure, I think Funko made a good item. I accidentally dropped it a few times and it didn't break on the carpet or on the road. That's a long story for a different time. He comes with his signature ship from The Last Jedi, and I think the design is very cool. It's also very small so it won't take up too much space, and it fits in perfectly with all of my other tiny action figures. The price point is pretty reasonable, too.
The Witcher Season 1: I was completely taken by surprise by The Witcher on Netflix. I'm somebody who is a not a fan of this IP at all. I knew about the games, but not the series of books. But none of that mattered, which I absolutely love. I could enjoy the show without having to do homework to understand anything that was going on. The script was well written and well acted, and I highly enjoyed the special effects. The creatures were so realistic looking and convincing, especially that scorpion or spider thing that the mercenary traveled with. You can tell that there was some serious money put into this series, and I think it was definitely better for it. I couldn't be happier for Henry Cavill and the whole team behind the show. I am excited for a season two.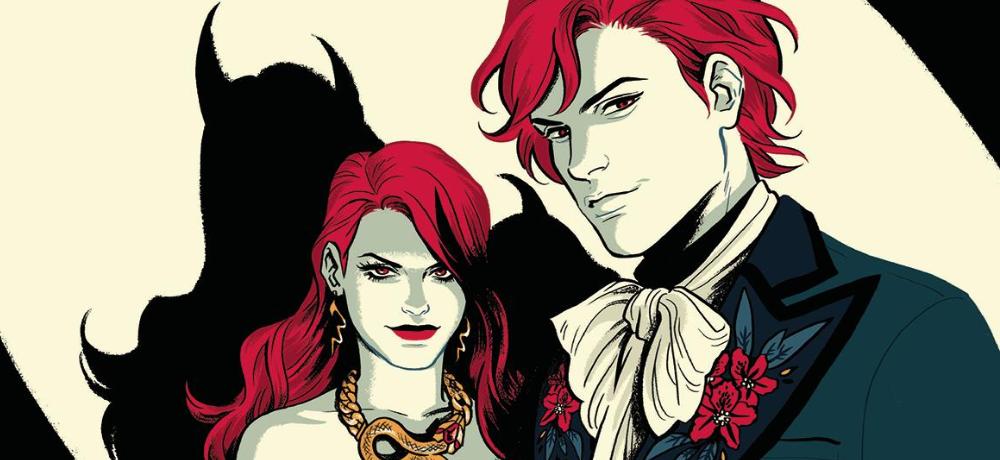 Blossoms 666: Riverdale has been a roller coaster of emotions for me. Seasons one and two—and even part of three—were so much fun to watch. There are a number of characters on the show that I like, but the only two characters I feel invested in are the Blossom twins. Although, there was a bit of a shake-up in this current season about how many Blossom children there actually are. In order for me to feel in any way connected, I need compelling characters and good writing. Blossoms 666 has all those things and more. It's so beautifully drawn and colored that it's just hard not to be taken in by all of the visuals. I don't know if there's going to be any more Blossoms comics in there's just the five installments so far, but I hope that the team behind Blossoms 666 gets to make more if that's what they want to do.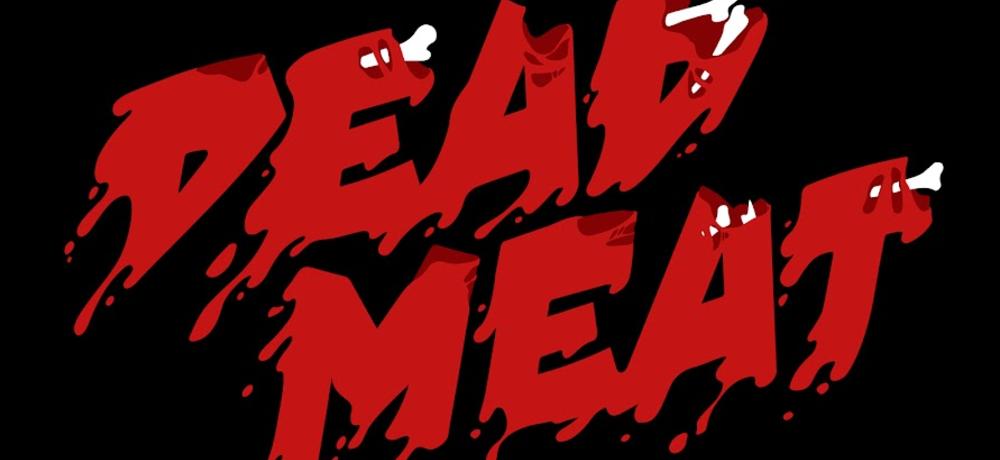 Dead Meat Podcast: The Dead Meat podcast has been something that I've been watching on YouTube for about two years now. It's run by Dead Meat channel host James and his fiancée, Chelsea. I really enjoy the podcast because it's education-based and it focuses on things in horror that maybe not everyone talks about and then talks about it more in-depth. Topics range in severity from how certain groups of people are portrayed in horror to popular tropes, but the most important thing is that the podcast is a celebration of horror and its fans. They never judge people for the movies that they like. It is awesome to see people like me, who are so passionate and informed about horror, put out the best content from week to week. There's truly something for every type of listener.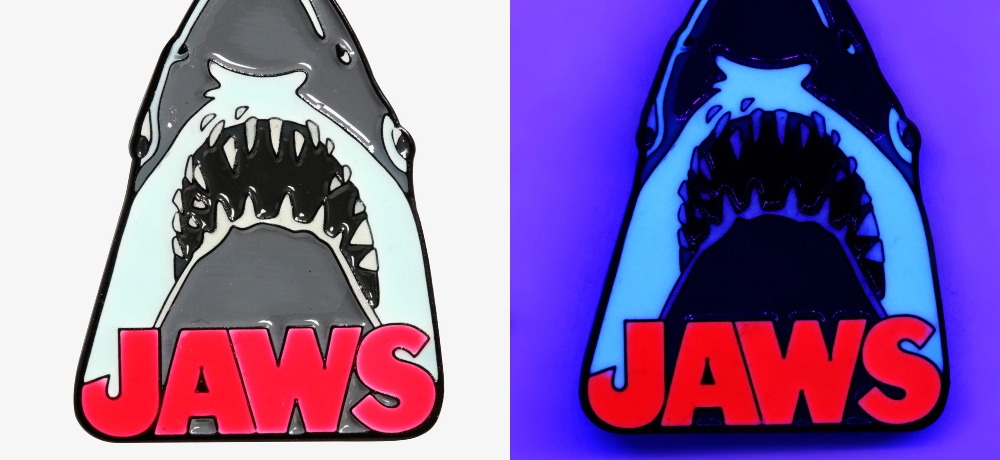 Glow-in-the-Dark Jaws Enamel Pin: I'm not sure if this is something that can be purchased anymore, but I really enjoy this glow-in-the-dark Jaws enamel pin by Rock Rebel that I found when I was pin shopping at Hot Topic. I love glow-in-the-dark things. I have no idea why. Aside from that feature, Bruce is one of the coolest movie characters in any genre of film, so I had to buy it. It's very well made, and I love the colors/design. It goes with me pretty much everywhere I go.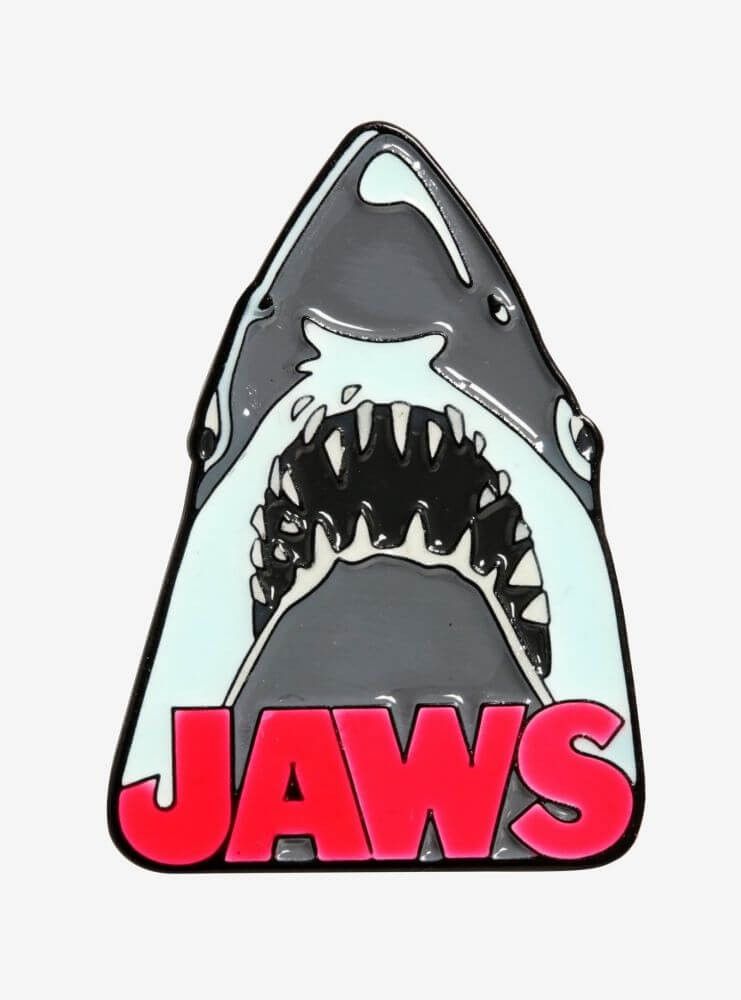 ---------
Want to know what other members of the Daily Dead team enjoyed in 2019? Visit our online hub to catch up on all of our Favorites of 2019 lists!