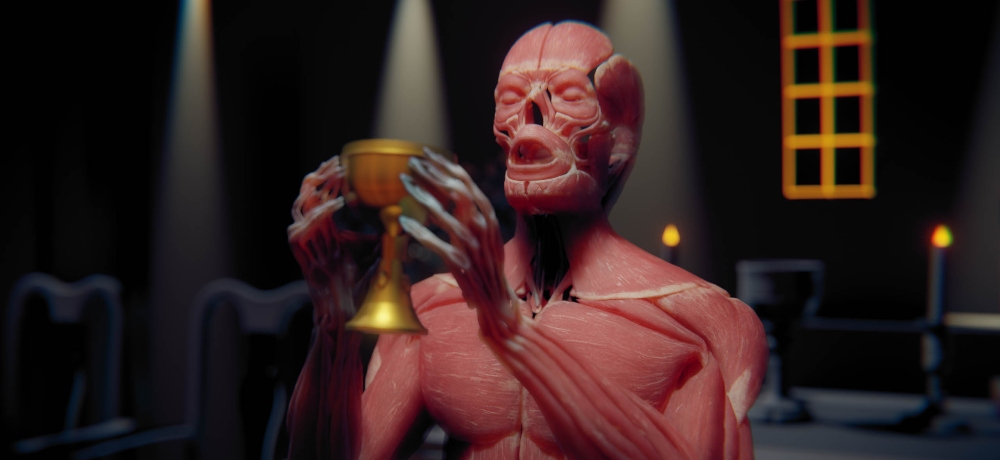 While this year's Sundance Film Festival will be experienced differently in the era of COVID-19 (with virtual screenings taking place online and in-person screenings taking place with safety precautions in select theaters across the country), the cinema celebration will continue to highlight vital, impactful, and innovative creators behind and in front of the camera, with more than 70 feature films included in the festival's full lineup.
We've highlighted some of the genre films horror fans can look forward to from the official press release below. Stay tuned to Daily Dead for our upcoming coverage of the festival (taking place January 28th–February 3rd), and visit Sundance's website for more details.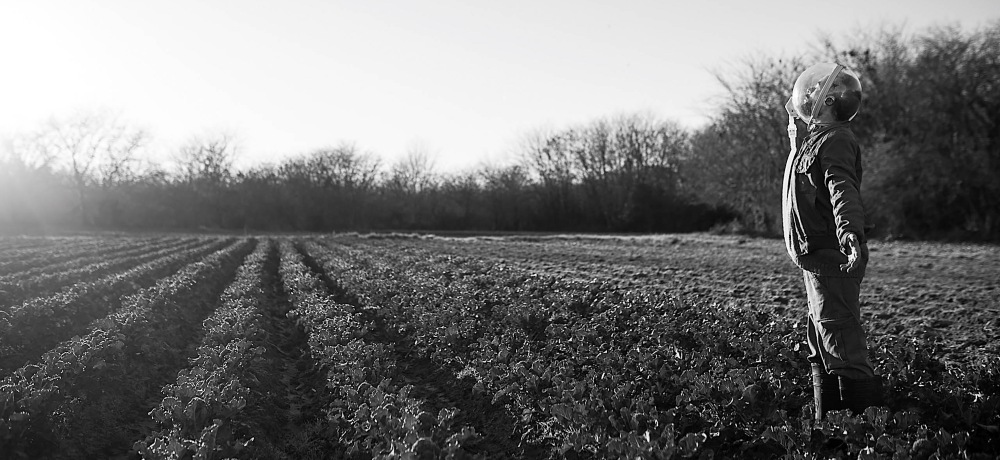 WORLD CINEMA DRAMATIC COMPETITION
The Dog Who Wouldn't Be Quiet / Argentina (Director: Ana Katz, Screenwriters: Ana Katz, Gonzalo Delgado, Producers: Laura Huberman, Ana Katz) — Sebastian, a man in his thirties, works a series of temporary jobs and he embraces love at every opportunity. He transforms, through a series of short encounters, as the world flirts with possible apocalypse. Cast: Daniel Katz, Julieta Zylberberg, Valeria Lois, Mirella Pascual, Carlos Portaluppi. World Premiere
The Pink Cloud / Brazil (Director and Screenwriter: Iuli Gerbase, Producer: Patricia Barbieri) — A mysterious and deadly pink cloud appears across the globe, forcing everyone to stay home. Strangers at the outset, Giovana and Yago try to invent themselves as a couple as years of shared lockdown pass. While Yago is living in his own utopia, Giovana feels trapped deep inside. Cast: Renata de Lélis, Eduardo Mendonça. World Premiere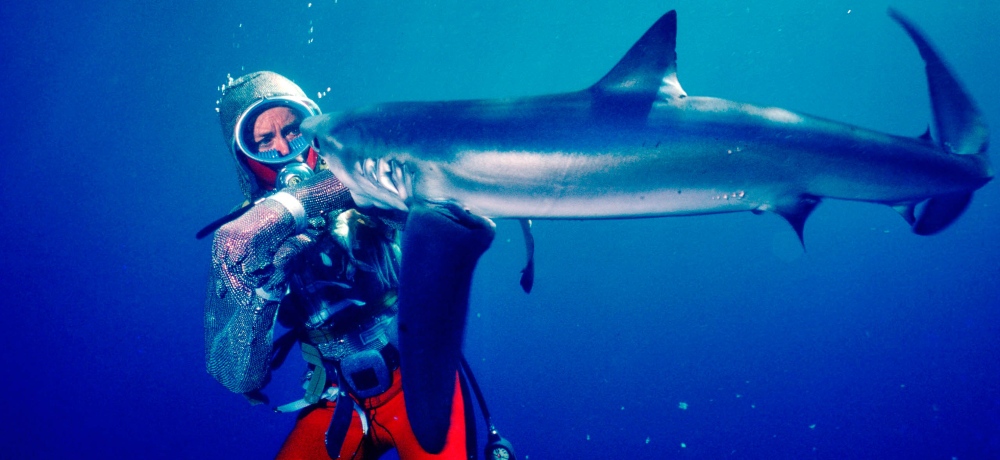 WORLD CINEMA DOCUMENTARY COMPETITION
Playing With Sharks / Australia (Director and Screenwriter: Sally Aitken, Producer: Bettina Dalton) — Valerie Taylor is a shark fanatic and an Australian icon – a marine maverick who forged her way as a fearless diver, cinematographer and conservationist. She filmed the real sharks for Jaws and famously wore a chainmail suit, using herself as shark bait, changing our scientific understanding of sharks forever. World Premiere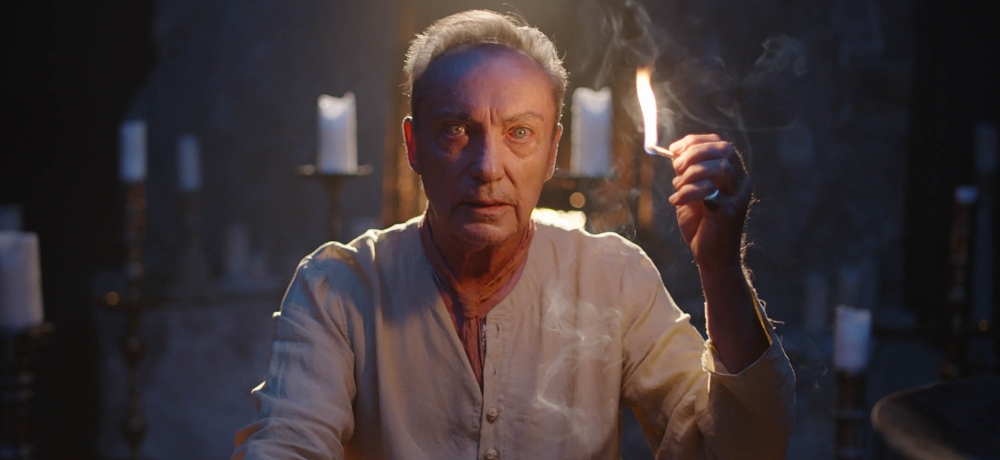 NEXT
Pure, bold works distinguished by an innovative, forward-thinking approach to storytelling populate this program. Films that have premiered in this category in recent years include The Infiltrators, Searching, Skate Kitchen, A Ghost Story and Tangerine. NEXT presented by Adobe.
The Blazing World / U.S.A. (Director: Carlson Young, Screenwriters: Carlson Young, Pierce Brown, Producers: Brinton Bryan, Elizabeth Avellán) — Decades after the accidental drowning of her twin sister, a self-destructive young woman returns to her family home, finding herself drawn to an alternate dimension where her sister may still be alive. Cast: Udo Kier, Carlson Young, Dermot Mulroney, Vinessa Shaw, John Karna, Soko. World Premiere
Cryptozoo / U.S.A. (Director and Screenwriter: Dash Shaw, Producers: Kyle Martin, Jane Samborski, Bill Way, Tyler Davidson) — As cryptozookeepers struggle to capture a Baku (a legendary dream-eating hybrid creature) they begin to wonder if they should display these rare beasts in the confines of a cryptozoo, or if these mythical creatures should remain hidden and unknown. Cast: Lake Bell, Michael Cera, Angeliki Papoulia, Zoe Kazan, Peter Stormare, Grace Zabriskie. World Premiere
First Date / U.S.A. (Directors and Screenwriters: Manuel Crosby, Darren Knapp, Producers: Brandon Kraus, Manuel Crosby, Darren Knapp, Lucky McKee, Charles Horak) — Conned into buying a shady '65 Chrysler, Mike's first date with the girl-next-door, Kelsey, implodes as he finds himself targeted by criminals, cops, and a crazy cat lady. A night fueled by desire, bullets and burning rubber makes any other first date seem like a walk in the park. Cast: Tyson Brown, Shelby Duclos, Jesse Janzen, Nicole Berry, Ryan Quinn Adams, Brandon Kraus. World Premiere
Strawberry Mansion/ U.S.A. (Directors and Screenwriters: Albert Birney, Kentucker Audley, Producers: Taylor Shung, Sarah Winshall, Emma Hannaway, Matisse Rifai) — In a world where the government records and taxes dreams, an unassuming dream auditor gets swept up in a cosmic journey through the life and dreams of an aging eccentric named Bella. Together, they must find a way back home. Cast: Penny Fuller, Kentucker Audley, Grace Glowicki, Reed Birney, Linas Phillips, Constance Shulman. World Premiere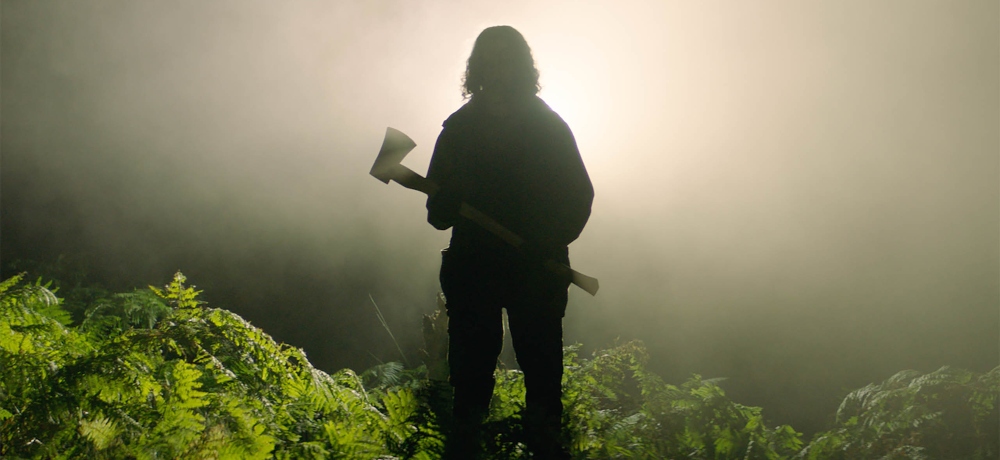 PREMIERES
In The Earth/ United Kingdom (Director and Screenwriter: Ben Wheatley, Producer: Andy Starke) — As a disastrous virus grips the planet, a scientist and a park scout venture deep into the forest for a routine equipment run. Through the night, their journey becomes a terrifying voyage through the heart of darkness as the forest comes to life around them. Cast: Joel Fry, Ellora Torchia, Hayley Squires, Reece Shearsmith. World Premiere, Narrative
Eight for Silver/ U.S.A., France (Director and Screenwriter: Sean Ellis, Producers: Mickey Liddell, Pete Shilaimon, Sean Ellis) — In the late 1800s, a man arrives in a remote country village to investigate an attack by a wild animal but discovers a much deeper, sinister force that has both the manor and the townspeople in its grip. Cast: Boyd Holbrook, Kelly Reilly, Alistair Petrie, Roxane Duran, Aine Rose Daly. World Premiere, Narrative
How it Ends/ U.S.A. (Directors, Screenwriters and Producers: Daryl Wein, Zoe Lister-Jones) — On the last day on Earth, one woman goes on a journey through LA to make it to her last party before the world ends, running into an eclectic cast of characters along the way. Cast: Zoe Lister-Jones, Cailee Spaeny, Olivia Wilde, Fred Armisen, Helen Hunt, Lamorne Morris. World Premiere, Narrative
Marvelous and The Black Hole / U.S.A. (Director and Screenwriter: Kate Tsang, Producer: Carolyn Mao) — A teenage delinquent befriends a surly magician who helps her navigate her inner demons and dysfunctional family with sleight of hand magic, in a coming-of-age comedy that touches on unlikely friendships, grief, and finding hope in the darkest moments. Cast: Miya Cech, Rhea Perlman, Leonardo Nam, Kannon Omachi, Paulina Lule, Keith Powell. World Premiere, Narrative
Prisoners of the Ghostland/U.S.A. (Director: Sion Sono, Screenwriters: Aaron Hendry, Reza Sixo Safai, Producers: Michael Mendelsohn, Laura Rister, Ko Mori, Reza Sixo Safai, Nate Bolotin) — A notorious criminal is sent to rescue an abducted woman who has disappeared into a dark supernatural universe. They must break the evil curse that binds them and escape the mysterious revenants that rule the Ghostland, an East-meets-West vortex of beauty and violence. Cast: Nicolas Cage, Sofia Boutella, Nick Cassavetes, Bill Moseley, Tak Sakaguchi, Yuzuka Nakaya. World Premiere, Narrative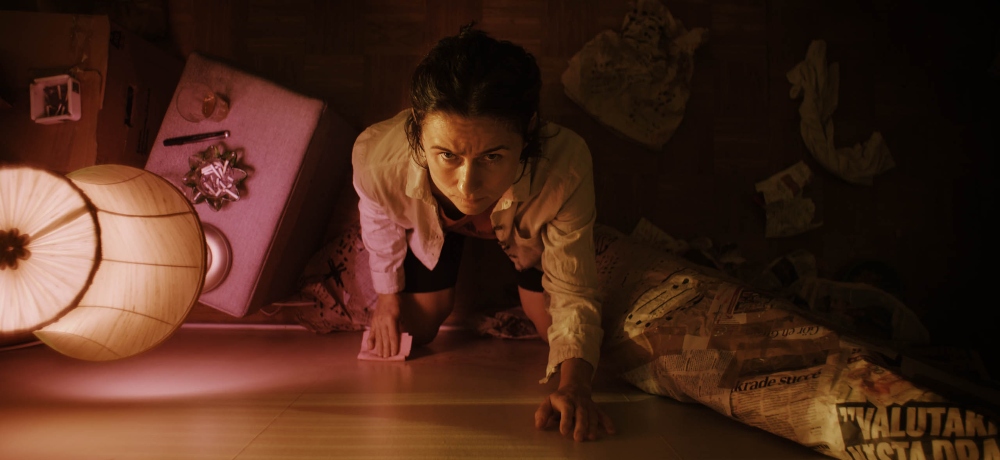 MIDNIGHT
From horror and comedy to works that defy genre classification, these films will keep you wide awake, even at the most arduous hour. Films that have premiered in this category in recent years include Relic, Greener Grass, Hereditary, Assassination Nation, and The Babadook.
Knocking / Sweden (Director: Frida Kempff, Screenwriter: Emma Broström, Producer: Erik Andersson) — When Molly moves into her new apartment after a tragic accident, a strange noise from upstairs begins to unnerve her. As its intensity grows, she confronts her neighbors – but no one seems to hear what she is hearing. Cast: Cecilia Milocco. World Premiere
Censor / United Kingdom (Director: Prano Bailey-Bond, Screenwriters: Prano Bailey-Bond, Anthony Fletcher, Producer: Helen Jones) — When film censor Enid discovers an eerie horror that speaks directly to her sister's mysterious disappearance, she resolves to unravel the puzzle behind the film and its enigmatic director – a quest blurring the lines between fiction and reality in terrifying ways. Cast: Niamh Algar, Nicholas Burns, Vincent Franklin, Sophia La Porta, Adrian Schiller, Michael Smiley. World Premiere. DAY ONE
Coming Home in the Dark / New Zealand (Director: James Ashcroft, Screenwriters: Eli Kent, James Ashcroft, Producers: Mike Minogue, Catherine Fitzgerald, Desray Armstrong) — A family's outing descends into terror when teacher Alan Hoaganraad, his wife Jill and stepsons Maika and Jordon explore an isolated coastline. An unexpected meeting with a pair of drifters, the enigmatic psychopath Mandrake and his accomplice Tubs, thrusts the family into a nightmare when they find themselves captured. Cast: Daniel Gillies, Erik Thomson, Miriama McDowell, Matthias Luafutu. World Premiere
A Glitch in the Matrix / U.S.A. (Director: Rodney Ascher, Producer: Ross M. Dinerstein) — A multi-media exploration of simulation theory – an idea as old as Plato's Republic and as current as Elon Musk's Twitter feed – through the eyes of those who suspect our world isn't real. Part sci-fi mind-scrambler, part horror story, this is a digital journey to the limits of radical doubt. World Premiere
Mother Schmuckers / Belgium (Directors and Screenwriters: Lenny Guit, Harpo Guit, Producers: David Borgeaud, Erika Meda) — Issachar & Zabulon, two brothers in their twenties, are supremely stupid and never bored, as madness is part of their daily lives. When they lose their mother's beloved dog, they have 24 hours to find it – or she will kick them out. Cast: Harpo Guit, Maxi Delmelle, Claire Bodson, Mathieu Amalric, Habib Ben Tanfous. World Premiere
Violation / Canada (Directors, Screenwriters and Producers: Madeleine Sims-Fewer, Dusty Mancinelli) — A troubled woman on the edge of divorce returns home to her younger sister after years apart. But when her sister and brother-in-law betray her trust, she embarks on a vicious crusade of revenge. Cast: Madeleine Sims-Fewer, Anna Maguire, Jesse LaVercombe, Obi Abili, Jasmin Geljo, Cynthia Ashperger. International Premiere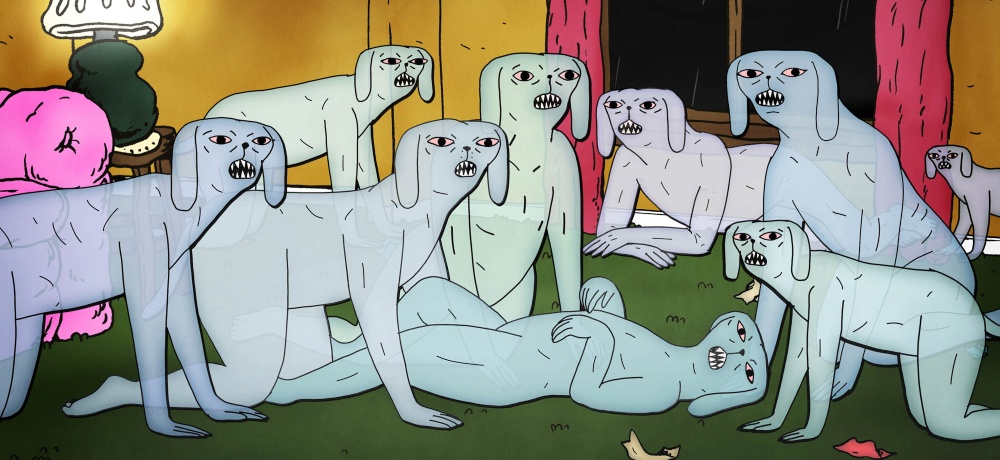 Animation
Ghost Dogs / U.S.A. (Director: Joe Cappa, Screenwriters: Joe Cappa, J.W. Hallford) — A family's new rescue pup is terrorized by deceased pets in this mind-bending horror.
[Photo Credits: All photos courtesy of Sundance Institute.]