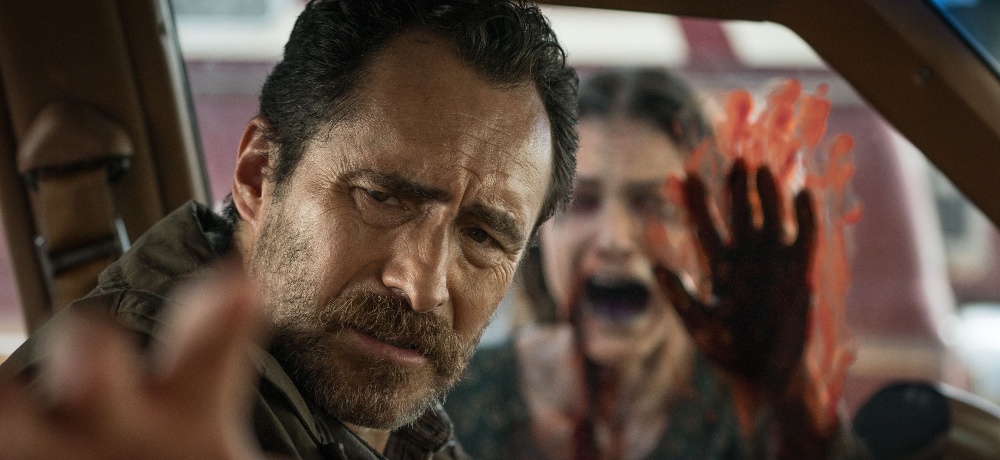 In her review, Heather Wixson wrote that Nicolas Pesce's The Grudge is "a chilling and often poignant tale of terror," and if you missed it in theaters, you can soon experience the latest entry in the supernatural franchise from the comfort of your own (hopefully not cursed) home, as Sony Pictures is bringing The Grudge to Digital on March 10th, followed by a Blu-ray and DVD release on March 24th.
Described as "The Untold Chapter," The Grudge Blu-ray, DVD, and Digital releases will include several featurettes, extended scenes, and an alternate ending. The new footage is described as "scenes too gruesome for theaters," so perhaps we'll see even more of the movie's practical effects on the home media release.
We have the full announcement and cover art below, and visit our online hub to catch up on our previous coverage of The Grudge, including our set visit highlights!
"THE GRUDGE arrives on Digital March 10 and on Blu-ray™ and DVD March 24.

FILLED WITH TERRIFYING BONUS CONTENT INCLUDING THREE FEATURETTES, AN ALTERNATE ENDING AND BONUS SCENES TOO FRIGHTENING FOR THEATERS!

SYNOPSIS: A curse born in Japan is simultaneously unleashed in the U.S. Those who encounter it are consumed by its fury and met with a violent fate.

Producer Sam Raimi brings us the untold chapter of this horror classic starring Andrea Riseborough, Demián Bichir, John Cho and Betty Gilpin, with horror movie legend Lin Shaye (Insidious, Ouija) and Jacki Weaver, in the darkest, creepiest and most shocking film in the series.

BLU-RAY, DVD, AND DIGITAL BONUS MATERIALS

"The Cast of the Cursed" featurette: Take an inside look at the evil that lurks behind the doors at 44 Reyburn Dr., as key creatives and cast members explore The Grudge characters and discuss their experience working with Writer/Director Nicolas Pesce.
"Designing Death" featurette: From a slightly paler version of themselves to being completely mangled and rotted, to the incredible death scenes; like Faith Matheson's (Lin Shaye) epic leap off of the staircase, explore the character make-up design process and the film's visual look involved in creating the myriad of ghosts caught in the grips of the Grudge!
"Easter Egg Haunt" featurette: Join Writer/Director Nicolas Pesce as he brings to light the plethora of hidden Easter Eggs throughout the film which are homages to the previous works in the Ju-On franchise.
Extended Scenes & Alternative Ending Experience the scenes too disturbing for theaters, like Peter Spencer's terrifying encounter in the attic of 44 Reyburn Dr., or the uncovering of the gruesome truth behind the Landers' family deaths.

CAST AND CREW

Director: Nicolas Pesce

Co-Producers: Kelli Konop, Romel Adam

Executive Producers: Nathan Kahane, Erin Westerman Brady Fujikawa, Andrew Pfeffer, Roy Lee, Doug Davison, John Powers Middleton, Schuyler Weiss

Producers: Sam Raimi, Rob Tapert, Taka Ichise

Based on the film: "Ju-On: The Grudge" written and directed by Takashi Shimizu

Story By: Nicolas Pesce and Jeff Buhler

Screenplay By: Nicolas Pesce

Cast: Andrea Riseborough (Birdman), Demián Bichir (The Hateful Eight), John Cho (Searching), Betty Gilpin ("GLOW"), with Lin Shaye (Insidious, There's Something About Mary) and Jacki Weaver (Bird Box)

SPECS

Run Time: 93 minutes

Rating: Rated R for disturbing violence and bloody images, terror and some language.

Feature: 1080p High Definition/2.39:1

Audio: English 5.1 DTS-HD MA, French (doublé au Québec), Spanish, English & French (doublé au Québec),--Audio Description Tracks 5.1 Dolby Digital

FOR MORE INFORMATION

Twitter: https://twitter.com/GrudgeMovie

Instagram: https://www.instagram.com/grudgemovie/

Facebook: https://www.facebook.com/TheGrudgeMovie/

Hashtag: #TheGrudge

ABOUT SONY PICTURES HOME ENTERTAINMENT

Sony Pictures Home Entertainment (SPHE) is a Sony Pictures Entertainment (SPE) company. SPE is a subsidiary of Sony Entertainment Inc., which is a subsidiary of Tokyo-based Sony Corporation. SPE's global operations encompass motion picture production, acquisition, and distribution; television production, acquisition, and distribution; television networks; digital content creation and distribution; operation of studio facilities; and development of new entertainment products, services and technologies. SPE's Motion Picture Group includes film labels Columbia Pictures, Screen Gems, TriStar Pictures, Sony Pictures Animation, and Sony Pictures Classics.  For additional information, visit http://www.sonypictures.com"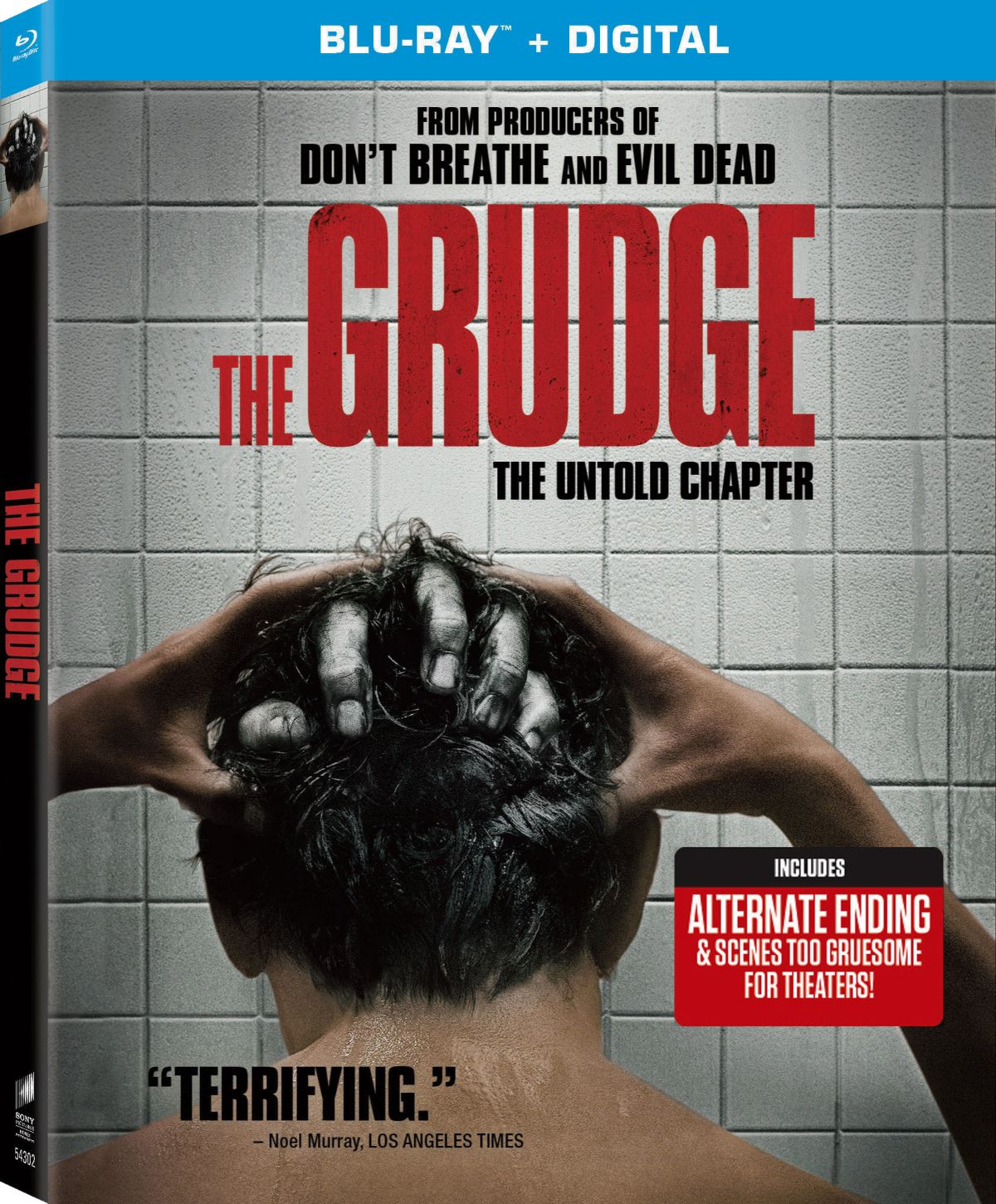 Theatrical red band trailer: