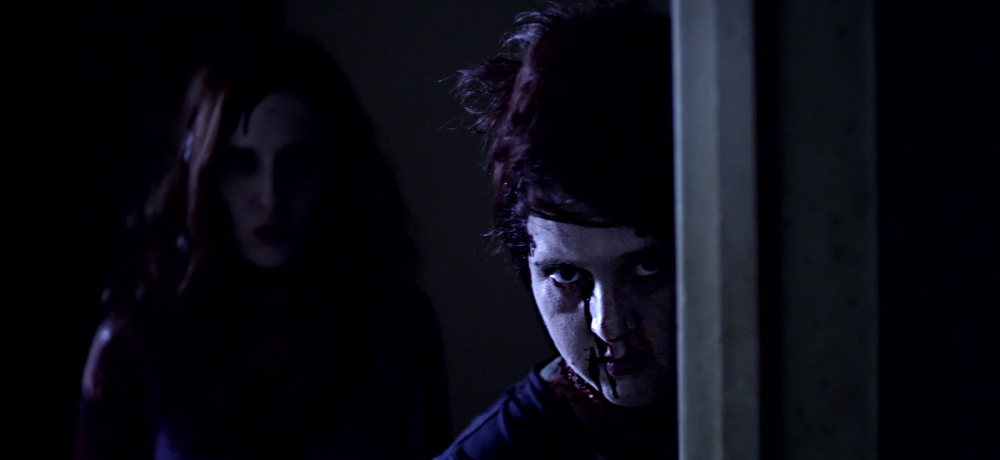 What at first seems like a promising property purchase could be the death of two new owners when they discover their new home is actually the site of notorious murders in L.A. Lopes' new horror film A Wakefield Project. Ahead of the movie's March release on DVD and VOD from High Octane Pictures, we've been provided with an exclusive trailer and poster for A Wakefield Project, featuring the dead walking among the living after solar flares alter life (both of the living and undead variety) as we know it.
You can check out the exclusive trailer, poster, and details below, and keep an eye out for A Wakefield Project on DVD and VOD on March 3rd:
"A Wakefield Project, a unique new entry in the sci-fi horror genre, premieres in North America March 3 on DVD and VOD.

L.A. Lopes directs the film, the story of a group of townsfolk who suddenly start seeing dead people living among them!

Eric (Anthony Bewlz, Tooth Fairy) and Reese (Dennis Andres, Workin' Moms) invest in a property in the little town of Wakefield. Chloe (Lindsay Seim, Insidious: Chapter 2) a medium, who used to live in Wakefield returns to her roots to enlighten the new entrepreneurs on the history of the town. The property was originally owned by Nathan Cross (Rob Archer, Lost Girl), who's post mortem crimes stain the entire town. On a day when unprecedented solar flares target North America, Wakefield becomes the centre of a temporary shift in atmospheric energies. The living are seeing the dead walk among them. As they find themselves in the heart of this nightmare until dawn, they need to face history in the flesh, and survive.

A Wakefield Project premieres on DVD and Digital 3/3 from High Octane Pictures."