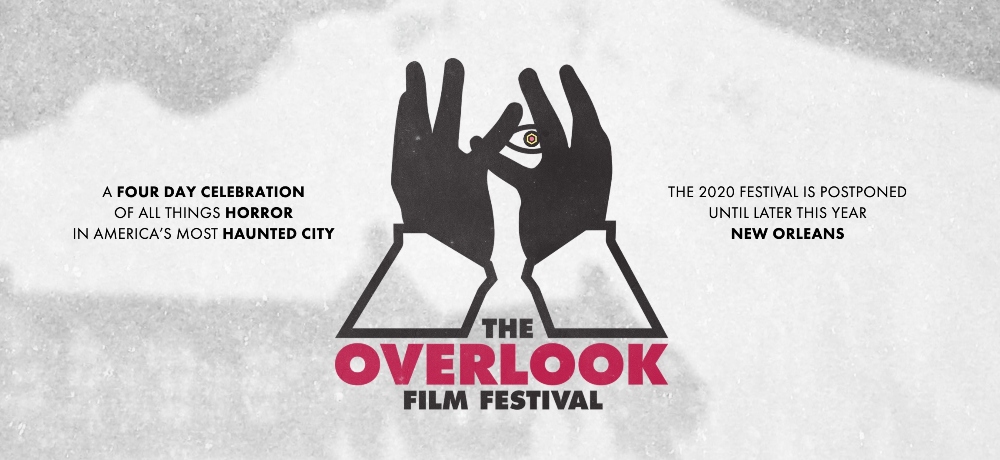 One of Daily Dead's favorite cinematic gatherings each year is The Overlook Film Festival, which we've been proud to help sponsor and experience firsthand over the past several years. While this year's festival was scheduled to bring another round of immersive events, essential screenings, and live performances this May in New Orleans, today we sadly but understandably share the news that The Overlook Film Festival has been delayed due to the COVID-19 pandemic.
New dates for The Overlook Film Festival have yet to be announced, but a letter from the festival team confirms that it is still expected to take place later this year.
We'll be sure to keep Daily Dead readers updated on The Overlook Film Festival as more details are announced. In the meantime, you can read the full letter (and The Overlook Film Festival's tweet) below, and visit The Overlook Film Festival's official website for more information.
"It is with a heavy heart that as a result of the COVID-19 pandemic, we must postpone the 2020 Overlook Film Festival to a date later this year.

While we were hoping to celebrate and share our love for all things horror together this May, we all need to do our part of slowing down community spread of the virus. We've been working nonstop to create a variety of memorable events and screenings, but health has to come first. As a community-driven summer camp for horror fans, the safety and well-being of our guests, filmmakers, artists, industry, fans and team are the most important part of our annual gathering.

We are closely monitoring all developments in order to determine when it will be feasible and responsible to hold our event this calendar year. During this delay, we are continuing to actively evaluate submissions for all film and live programming so that we can put on the best possible fest as soon as we can.

On a more personal note, we'd like to implore you to make sure you make every effort at this time to stay home and shelter in place. The more we all social distance right now, the sooner we will be on the other side of this. We look forward to all the plans we have in store. Stay safe and we'll see you soon.

Sincerely,
The Overlook Film Festival Team"