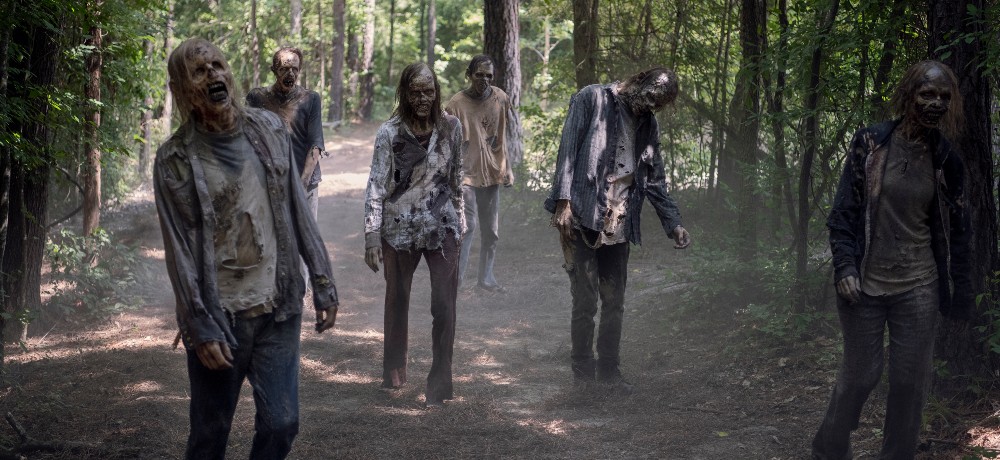 One of the biggest events from Robert Kirkman's The Walking Dead comic book series post issue #100 was brought to life in blood-spattered fashion on AMC's The Walking Dead this past Sunday, and new photos and a preview video show that the series will shift its focus to a character we haven't seen in a while on the next episode.
Titled "What We Become," the next episode of The Walking Dead will air on AMC on Sunday, March 22nd at 9:00pm EST on AMC. Stay tuned to Daily Dead for more updates, check out the new photos and videos below (including a video that goes behind the scenes of the Whisperer War), and in case you missed it, check here to catch up on our previous coverage of The Walking Dead Season 10.
Episode 10.13 synopsis (via SpoilerTV): "Virgil agrees to provide Michonne with weapons for the Whisperer War in exchange to reunite with his family on the mysterious island."
Photos by Gene Page and Eliza Morse via AMC:
Alternate embed via We Got This Covered:
Note: The embed provided by AMC for the video below may be geo-restricted and may not be viewable in all countries. We will add an alternate international embed as soon as one becomes available.