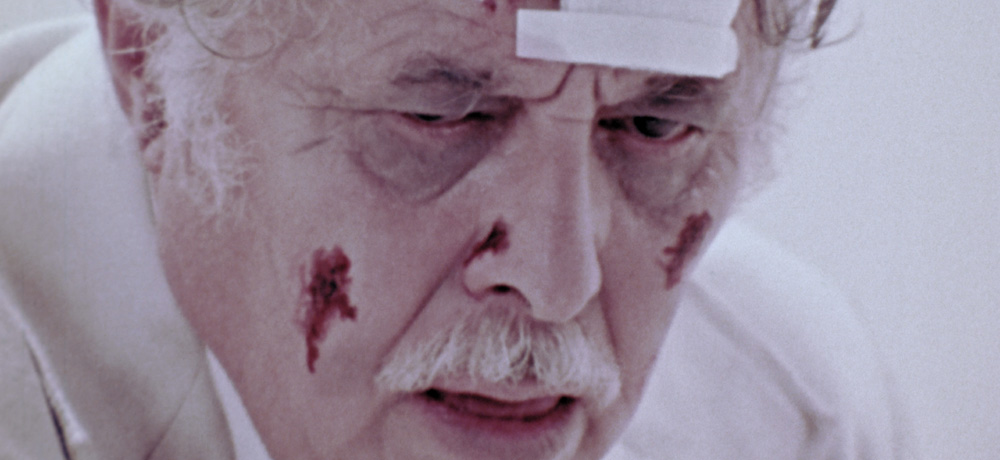 For cinephiles and fans of George A. Romero, you will not want to miss out on tonight's virtual premiere of The Amusement Park, and we have all the details on how and when to tune in for the live watch and panel:
To celebrate the premiere of the George A. Romero's "lost" and restored film, The Amusement Park, Shudder is hosting a live watch followed by a virtual panel on the film and its place within the pioneering independent filmmaker's influential body of work.

The screening will be available to Shudder members via the Shudder TV feed in the U.S. and Canada on Tuesday at 8:05pm ET, as well as on demand to Shudder members worldwide. Immediately following at 9pm ET on Shudder TV and on Shudder's YouTube channel, the panel "Reviving Romero's The Amusement Park" will feature a conversation between Suzanne Desrocher Romero, founder and president  of the George A. Romero Foundation; award-winning horror author and educator Tananarive Due (Horror Noire); author Daniel Kraus, who completed Romero's posthumous novel, The Living Dead; Fangoria editor-in-chief Phil Nobile Jr.; and  Sandra Schulberg, president and executive director of IndieCollect who supervised the film's 4K restoration. The panel will be moderated by Shudder curator Samuel Zimmerman. Fans are encouraged to join the conversation with @Shudder during the film and panel using the hashtag #TheAmusementPark.

Recently discovered and restored 46 years after its completion, The Amusement Park stars Martin's Lincoln Maazel as an elderly man who finds himself disoriented and increasingly isolated as the pains, tragedies and humiliations of aging in America are manifested through roller coasters and chaotic crowds. Commissioned by the Lutheran Society, the film is perhaps George A. Romero's wildest and most imaginative movie, an allegory about the nightmarish realities of growing older, and is an alluring snapshot of the filmmaker's early artistic capacity and style and would go on to inform his ensuing filmography.
Don't forget to check out Heather's recent interview with Suzanne Desrocher-Romero, where the two discuss The Amusement Park and George A. Romero's legacy.