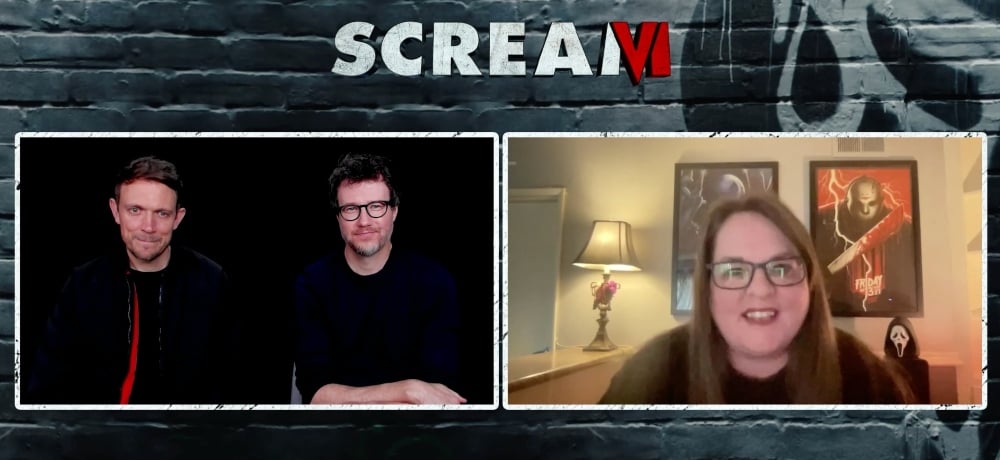 We're almost there, Scream fans! Scream VI is set to hit big screens everywhere tomorrow night, courtesy of Paramount Pictures. In anticipation of the sequel's release, Daily Dead recently spoke with Matt Bettinelli-Olpin and Tyler Gillett (Radio Silence) about returning to helm the latest Scream film, which heads to the Big Apple for more slicing and dicing.
During our spoiler-free conversation, the duo discussed the pressure they faced returning to direct a brand-new installment of the Scream franchise after finding much success with last year's Scream (2022), and they chatted about bringing the core characters—played by Melissa Barrera, Jenna Ortega, Jasmin Savoy Brown, and Mason Gooding—together in new ways for Scream VI, as well as their approach to some of the film's set pieces. We also collectively geeked out over all the Easter eggs featured in Ghostface's lair, a prime location in Scream VI.
Check out our video interview with Radio Silence below and look for more on Scream VI right here on Daily Dead soon!