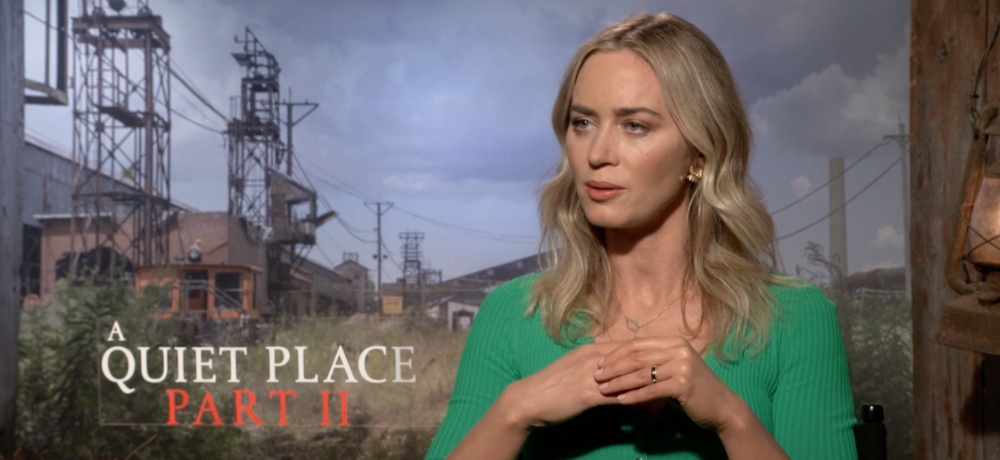 In A Quiet Place, Emily Blunt's character Evelyn Abbott is pushed to the limit in a variety of ways throughout the first film, but that's nothing compared to what she and her family must endure in the relentless sequel, which also sees her real-life hubby John Krasinski returning at the helm, too. 
During the press day for A Quiet Place Part II, Daily Dead sat down with Blunt to discuss her decision to reprise her role as Evelyn and the deeply personal nature of her character in both films. Blunt also chatted about the maternal ferocity of Evelyn and how both of these films have explored how women function under impossible circumstances, which includes both her character as well as Regan, played by Millicent Simmonds, and how A Quiet Place Part II raises the stakes for all the characters and manages to showcase the hopeful nature and resilience of humanity as well.
Check out our video interview with Emily Blunt below and be sure to check back here next week for more on A Quiet Place Part II.
And look for the sequel to arrive in theaters on Friday, May 28th courtesy of Paramount Pictures.