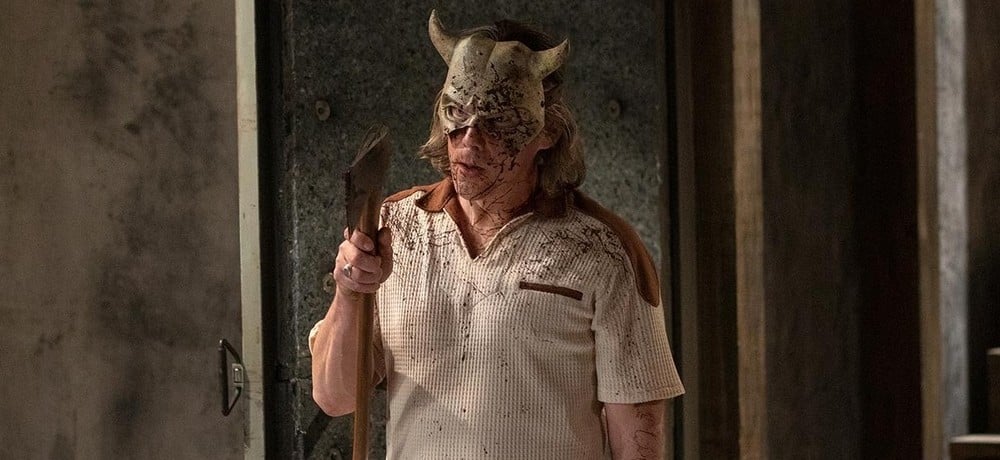 Actor, writer, director Ethan Hawke is no stranger to genre film. Over the years, he has starred in movies like The Purge (2013) and First Reformed (2017), and even the unparalleled horror movie Sinister (2012). Hawke isn't known for playing villainous characters, but his new film The Black Phone is about to change that. Spoiler alert: He is very good at portraying a truly evil character and I hope he does it more often.
Written by Scott Derrickson and C. Robert Cargill and directed by Derrickson, The Black Phone is based on a short story written by Joe Hill. Derrickson, Cargill, and Hawke all worked together on Sinister, so when it was announced they were making a new horror movie, but this time Hawke would play a sinister character (pun intended), horror fans went wild, and The Black Phone has been one of the most anticipated horror movies of the year.
In The Black Phone, Hawke plays a child snatcher, and part-time magician, who becomes known as the Grabber. The Grabber kidnaps kids, locks them in a basement, and playfully terrorizes them with unnerving masks, before brutally murdering them. The masks featured in the film were designed by the iconic Tom Savini, and trust me, they are the stuff of nightmares.
During a recent press day, Daily Dead was thrilled to have the opportunity to talk with Ethan Hawke about becoming the Grabber, wearing the terrifying masks throughout the film, and a lot more. You can watch our video interview below!
Blumhouse and Universal Pictures will release The Black Phone in theaters on June 24th.