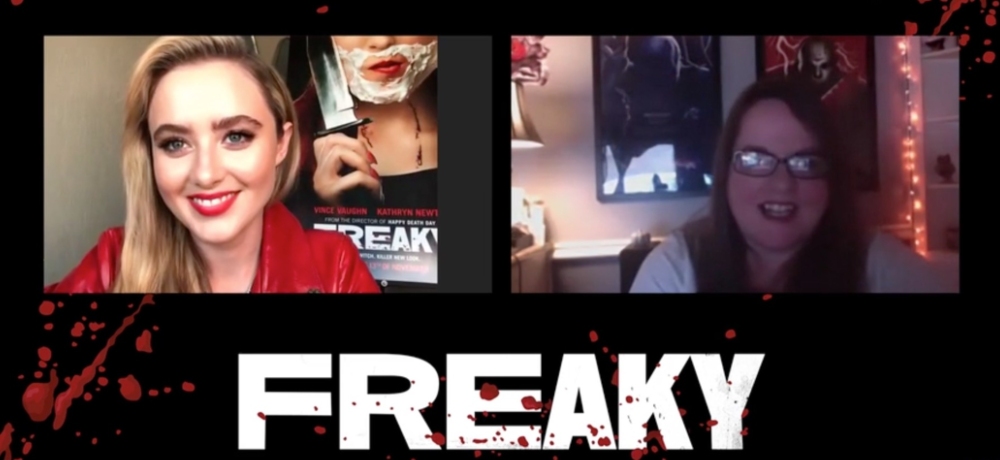 Arriving in theaters this Friday the 13th is Freaky, the latest horror comedy from Christopher Landon (the Happy Death Day films, Scouts Guide to the Zombie Apocalypse), which is being released by Universal Pictures. Co-starring Kathryn Newton and Vince Vaughn, Freaky follows an unassuming high schooler named Millie (Newton), who ends up the latest target of the infamous Blissfield Butcher (Vaughn), but instead of becoming his victim, Millie ends up switching bodies with him after he attacks her with a ritual dagger, and the race is on to get her personage back before they're both stuck living out the rest of their lives inside each other's bodies.
Recently, Daily Dead had the opportunity to catch up with Newton during the virtual junket for Freaky, and during the interview, we chatted with the actress about the initial appeal of taking on the character of Millie, her experiences collaborating with Chris and Vince on their characters, tackling the physical elements of her performance in the film, and more.
Check out our video interview with Newton below and look for more on Freaky later this week right here on Daily Dead.