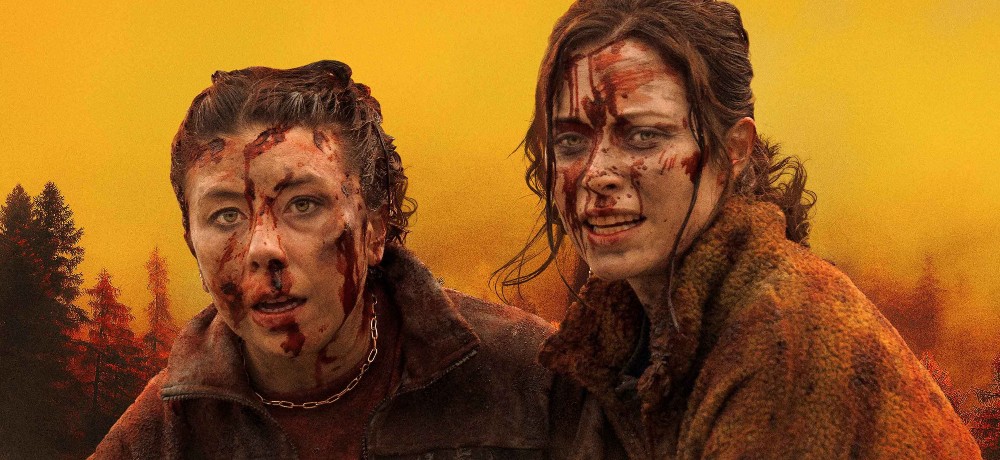 With Dark Nature having a limited theatrical run on May 19th, followed by a VOD release on May 23rd, we have an exclusive clip just for Daily Dead readers!
"Epic Pictures Group will be releasing the horror-thriller Dark Nature in North America under their Dread label next month. Dark Nature first premiered at the 2022 Fantasia International Film Festival and also garnered attention when it became one of TIFF's selections to the Fantastic 7 event at Cannes, which was presented in collaboration between the Cannes Market and the Sitges International Film Festival. The film will have a limited theatrical run beginning May 19, 2023, followed by a VOD release on May 23, 2023. Written and directed by Berkley Brady (The Secret History of: The Wild West) and produced by Michael Peterson, Dark Nature stars Hannah Anderson (What Keeps You Alive, Jigsaw, The Purge), Madison Walsh (Don't Say Its Name, Something Undone), Kyra Harper (Orphan Black, See) and Helen Belay (Abracadavers).
The official Dark Nature synopsis reads: Joy, a survivor of an abusive relationship, joins her friend Carmen and her therapy group on an isolated weekend retreat in the Canadian Rockies. Led by the enigmatic Dr. Dunnley, whose methods are experimental and, at times, dubious from Joy's outside perspective, the experience eventually shatters the border between reality and delusion. Joy begins to suspect that they are being stalked by her abuser, when in truth, the entire group will be forced to confront a monstrous entity more terrifying than the ghosts of their pasts.
When discussing the release, Epic Pictures Group VP of U.S. Distribution Yulissa Morales says, "We are so excited to get this incredible original film out to North American audiences. It's been a delight to work with director Berkley Brady and her team. Dark Nature is truly something special."
Writer/director Berkley Brady also adds, "Dark Nature is my first feature and a true labor of love. I loved sharing it with horror fans during its festival run, and I always feel proud when I see the Dread logo in the opening credits. It's been a dream to work with Epic as well and I'm looking forward to audiences all over the U.S. finally being able to see this film."
Founded in 2007, Epic Pictures is an independent content studio with the mission of delivering the best-in-class genre entertainment "for fans, by fans." Epic Pictures produces, finances, and distributes approximately twenty-thirty independent genre films a year. In 2013, the company established Epic Pictures Releasing which is its US focused distribution division. In 2017, Epic Pictures acquired the world's most popular horror website, Dread Central, and launched its unique horror label, Dread, followed by its AVOD channel, DreadTV. In 2019, Epic Pictures started the horror gaming site, DreadXP, with a focus on editorial, reviews, podcasts, and original streaming content. In 2020, DreadXP began a video game production and publishing division in collaboration with some of the most innovative developers in the independent gaming space."