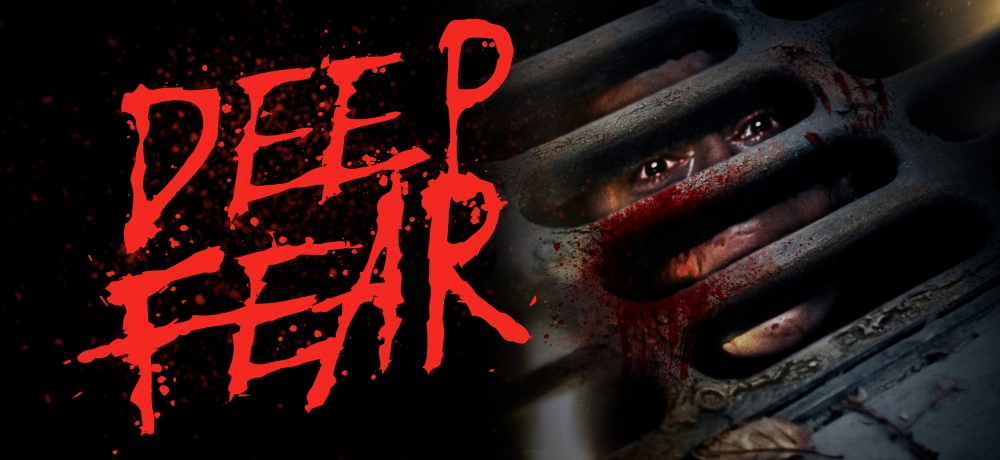 A trio of recently graduated students encounter subterranean horrors when they party in the Paris catacombs in Grégory Beghin's new movie Deep Fear, and ahead of its November 1st release on Screambox and on VOD platforms via Cinedigm, we've been provided with an exclusive clip to share with Daily Dead readers!
You can watch our claustrophobic exclusive clip below, and we have the official press release with additional details on Deep Fear:
Press Release: A post-graduation celebration turns into a fight for survival in the catacombs of Paris in Deep Fear. The Belgian/French horror film streams exclusively on Screambox on November 1. It will also be available on VOD platforms the same day via Cinedigm.

Three students celebrate their graduation by visiting the Paris catacombs. When they discover a bunker formerly occupied by the Nazis, little do they know it's not the only thing that was left behind. Something, someone, is now hunting them.

Deep Fear had its U.S. premiere at Fantastic Fest last month. The festival described it as "an atmospheric horror full of old-school jump scares and claustrophobic cinematography, Deep Fear puts a unique spin on subterranean horror films like The Descent and As Above, So Below."

Grégory Beghin directs the claustrophobic terror from a script by Nicolas Tackian. Sofia Lesaffre, Victor Meutelet, Joseph Olivennes, and Kassim Meesters star.

"Dark, dank, and bloody, French horror is making a comeback and Deep Fear delivers the goods," says Brad Miska, Managing Director of Bloody Disgusting.

Deep Fear joins Screambox's growing library of unique horror content, includingPennywise: The Story of IT, Masters of Horror, 13 Nights of Elvira, PussyCake, When the Screaming Starts, Toxic Crusaders, and the forthcoming Terrifier 2.

Enjoy all this and more with a 30-day free trial of Screambox, available on iOS, Android, Prime Video, YouTube TV, Comcast, and the newly redesigned Screambox.com.