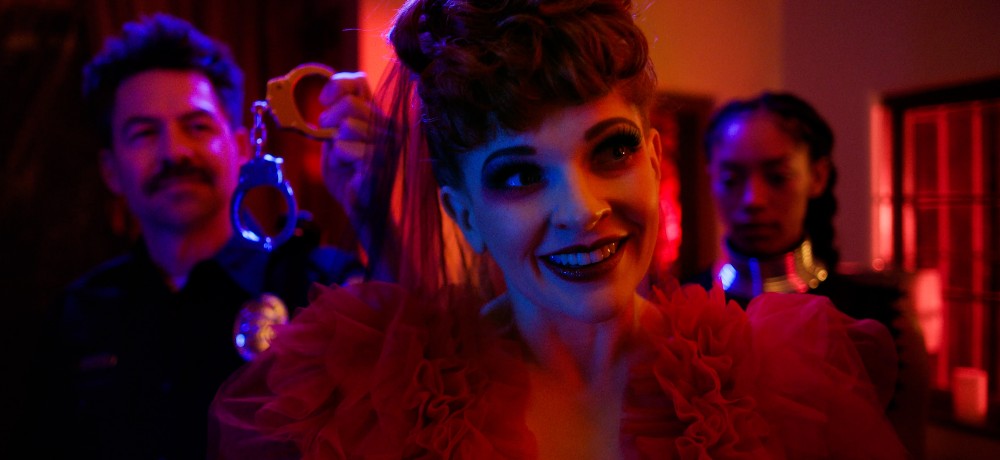 With Val's release to select theaters today, we have an exclusive clip from this horror comedy just for Daily Dead readers!
"Fin is a criminal on the run, wanted for the murder of his boss and the accidental shooting of an officer. He breaks into the home of a high - class escort, only to discover that you get more than you bargain for with VAL, short for "Valefar" - a demon who offers to make all his problems disappear if he agrees to follow her rules. But in Val's world there are no accidents, and as Fin meets her other "customers", he learns that Val was expecting him all along, and it isn't easy to escape Val's dungeon"
Director: Aaron Fradkin (Electric Love, 15 North)
Writers: Aaron Fradkin & Victoria Fratz (Electric Love)
Cast: Misha Reeves (The Willows), Zachary Mooren (The Rookie, Criminal Minds), Erik Griffin (Workaholics, Murder Mystery), Sufe Bradshaw (VEEP, Lovecraft Country), Kyle Howard (Orange County, My Boys), John Kapelos (The Shape of Water, The Umbrella Academy)
Genre: Horror, Comedy
Run Time: 81 Minutes
Rating: Not rated
Distributor: Dread
Production: Social House Films
Following its theatrical release on October 1st, Val will be On Demand on October 5th and will be released to Blu-ray on November 2nd.