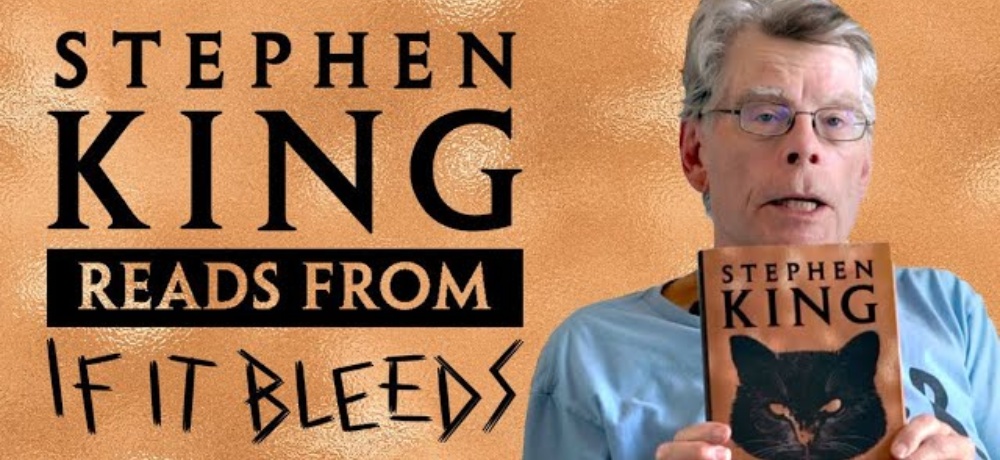 If you cherish Different Seasons, Four Past Midnight, and Hearts in Atlantis, then you're likely stoked to read Stephen King's new novella collection, If It Bleeds, when it's released as a hardcover, ebook, and audiobook formats on April 21st. To celebrate its release, Simon & Schuster released a new video of King reading from the titular novella in the collection, not only offering a sneak peek at a new story from King, but also giving horror fans a special treat in these scary times.
As shared on Bloody Disgusting, you can watch Stephen King read from If It Bleeds in the video below, and to learn more about the collection, visit:
"Legendary storyteller Stephen King has a new collection of short stories and he's reading the first chapter from the collection for fans. Learn more about If It Bleeds: https://bit.ly/3ahg6xn

If It Bleeds, offers readers four more works sure to prove as iconic as their predecessors. In the title story, reader favorite Holly Gibney (from the Mr. Mercedes trilogy and The Outsider) must face her fears, and possibly another outsider—this time on her own. In "Mr. Harrigan's Phone" an intergenerational friendship has a disturbing afterlife. "The Life of Chuck" explores, beautifully, how each of us contains multitudes. And in "Rat," a struggling writer must contend with the darker side of ambition."