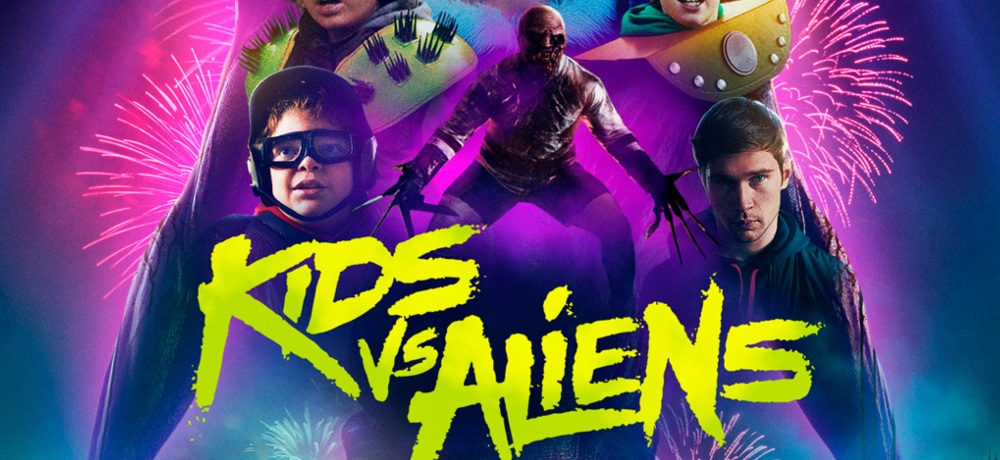 Following its well-received world premiere at Fantastic Fest earlier this year (in case you missed it, read Heather Wixson'sinterview with co-writer/director Jason Eisener), Kids vs. Aliens is coming to theaters, On Demand, and Digital on January 20th via RLJE Films (before its streaming release on Shudder later that year), and we have a look at the official trailer and poster ahead of its release!
Directed by Jason Eisener from a screenplay co-written by John Davies and Eisener, Kids vs. Aliens stars Dominic Mariche, Phoebe Rex, Calem MacDonald, Asher Grayson Percival, and Ben Tector.
Synopsis: "All Gary wants is to make awesome home movies with his best buds. All his older sister Samantha wants is to hang with the cool kids. When their parents head out of town one Halloween weekend, an all-time rager of a teen house party turns to terror when aliens attack, forcing the siblings to band together to survive the night."