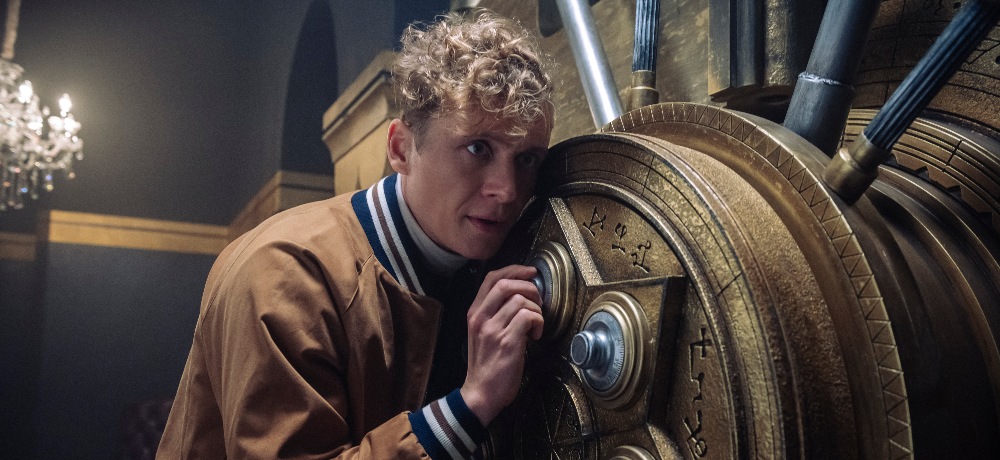 If you listened to our previous episode of Corpse Club, then you know that most of us here at Daily Dead want to see more of the characters from Zack Snyder's Army of the Dead. While a sequel is in the early stages of development (according to The Hollywood Reporter), there's already a prequel movie coming out this fall that's centered on safe cracker Dieter (played by Matthias Schweighöfer, who also directs the new film). Titled Army of Thieves, we have a look at the teaser trailer for the prequel ahead of its debut this fall on Netflix.
Directed by Schweighöfer from a screenplay by Shay Hatten (based on a story by Snyder & Hatten), Army of Thieves stars Schweighöfer, Nathalie Emmanuel, Ruby O. Fee, Stuart Martin, Guz Khan, and Jonathan Cohen.
"In this prequel to Zack Snyder's Army of the Dead, small-town bank teller Dieter (Matthias Schweighöfer) gets drawn into the adventure of a lifetime when a mysterious woman recruits him to join a crew of Interpol's most wanted criminals, attempting to heist a sequence of legendary, impossible-to-crack safes across Europe."
[Photo Credit: Above photo courtesy of Stanislav Honzik/Netflix © 2021.]