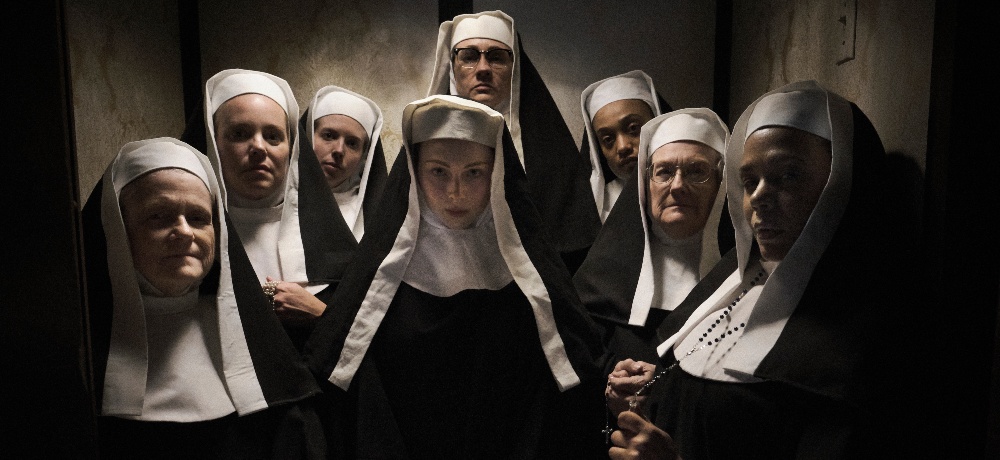 Following the release of the vampiric Climate of the Hunter last year (ICYMI, read Heather Wixson's review), filmmaker Mickey Reece will take viewers into the world of exorcisms with his next movie, Agnes, and we have a look at the teaser trailer ahead of the film's world premiere at the 2021 Tribeca Film Festival.
Directed by Reece from a screenplay he co-wrote with John Selvidge, Agnes stars Molly Quinn, Jake Horowitz, Sean Gunn, Chris Browning, Ben Hall, Mary Buss, and Chris Sullivan.
To learn more about how you can watch Agnes from the comfort of your own home (beginning June 12th) as part of the virtual "Tribeca at Home" festival experience, visit:
Synopsis: "A nun's disturbing behavior sparks rumors of demonic possession at a remote convent. When a priest-in-waiting and his disillusioned mentor are sent to investigate, their methods backfire, leaving a wake of terror and trauma."