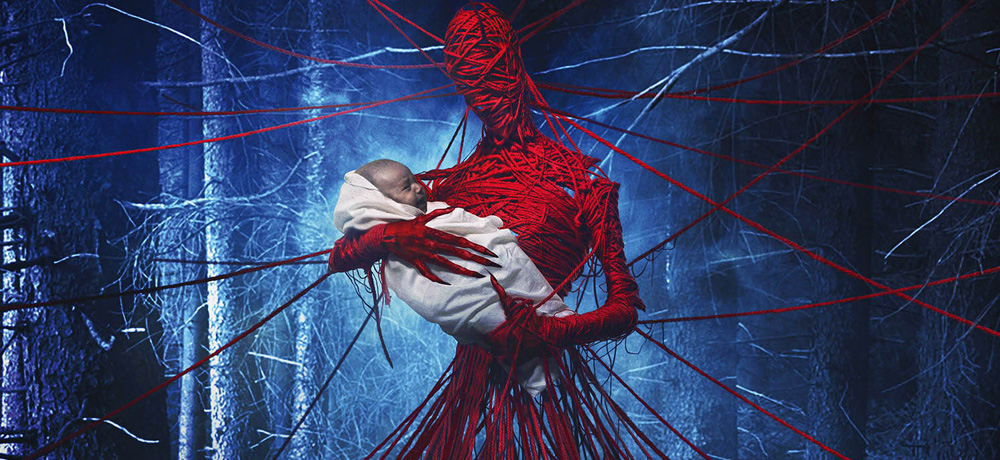 Shout! Studios has announced a September 1st release for Baba Yaga: Terror of the Dark Forest on Blu-ray, DVD, and digital, and we have a look at the official trailer!
From the Press Release: "This fall, brace yourself for one of the most unflinchingly tense supernatural terrors when the new horror thriller BABA YAGA: TERROR OF THE DARK FOREST, directed by Svyatoslav Podgaevsky (Mermaid: The Lake of the Dead, The Bride), unleashes on VOD, Digital, and home entertainment shelves everywhere for watch-at-home on September 1, 2020 from Shout! Studios, in collaboration with Leda Films. The collectible Blu-ray and DVD release boast spectacular movie presentation, English and Russian audio tracks, and English subtitles. A must-have for horror enthusiasts and movie collectors, BABA YAGA: TERROR OF THE DARK FOREST will be available in stores at Walmart and other fine retailers. Pre-order is available now at ShoutFactory.com
Based on the legend of the ancient Slavic lore, this gripping horror feature uniquely blends suspense, supernatural horror fantasy and gritty narrative in equal measures.
A young family hires a nanny to look after their children … but after gaining the trust of the unsuspecting parents, their new guardian begins exhibiting some alarmingly unnatural behavior. When his parents don't believe his claims, son Egor is left to contend with the problem on his own … until one day he discovers that the nanny and his young sister have disappeared without a trace. With his parents now in a trance-like state, with no recollection of ever having had a daughter, Egor becomes convinced that his family has crossed paths with the ancient demon Baba Yaga. Enlisting his friends to save his sister, he must stop the dreaded Baba Yaga … before his parents forget him too!
Cast includes Maryana Spivak (Loveless), Aleksey Rozin (Elena, Leviathan, Loveless), and Svetlana Ustinova (Hardcore Henry)."