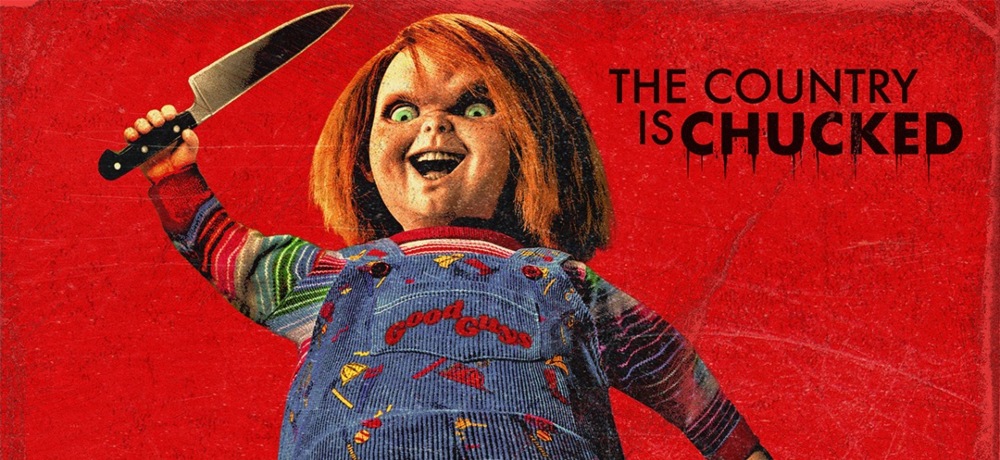 [Editor's Note: This article was written during the 2023 WGA and SAG-AFTRA strikes. Without the labor of the writers and actors currently on strike, the series being discussed here wouldn't exist.]
Easily one of my most anticipated horror releases of 2023, Chucky Season 3 premieres October 4th on SYFY and USA Network (with Devon Sawa returning to play another new character: the President of the United States), and we have a look at the official trailer that places the deadly Good Guys doll inside the White House.
"In Chucky's unending thirst for power, season 3 now sees Chucky ensconced with the most powerful family in the world — America's First Family, inside the infamous walls of the White House. How did Chucky wind up here? What in God's name does he want? And how can Jake, Devon, and Lexy possibly get to Chucky inside the world's most secure building, all while balancing the pressures of romantic relationships and growing up? Meanwhile, Tiffany faces a looming crisis of her own as the police close in on her for "Jennifer Tilly's" murderous rampage last season.

This series is produced by UCP and executive produced by creator Don Mancini, Nick Antosca, Alex Hedlund, David Kirschner and Jeff Renfoe."