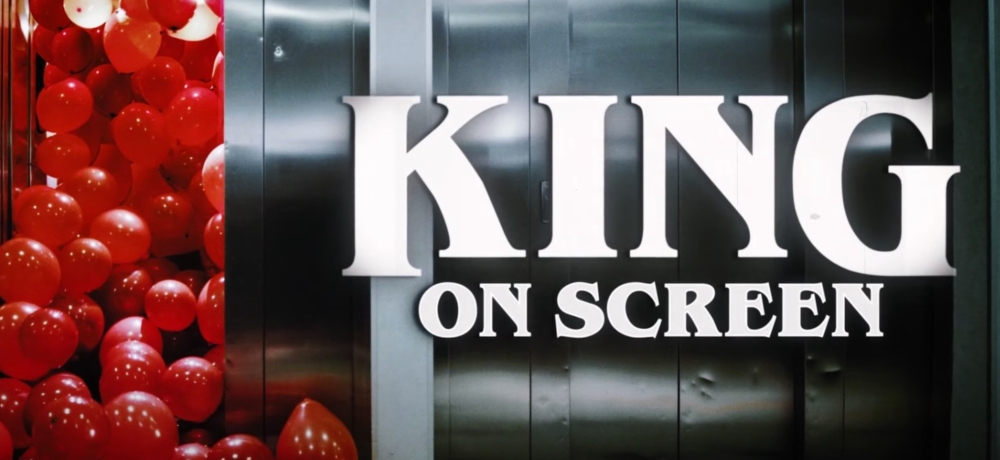 For the past half-century, the adaptations of Stephen King's written works have been as prolific as the legendary writer himself, and in her new documentary, King on Screen, Daphné Baiwir talks with the filmmakers behind these adaptations to explore the enduring appeal of bringing King's prose to life on screen.
Ahead of the film's August 11th theatrical release and September 8th On Demand and Blu-ray release, we have a look at the documentary's official trailer, and in case you missed it, be sure to read Heather Wixson's Fantastic Fest interview with Daphné Baiwir!
Directed by Daphné Baiwir, King on Screen features interviews with Frank Darabont, Mick Garris, Mike Flanagan, Tom Holland, Vincenzo Natali, Greg Nicotero, Mark L. Lester, Dee Wallace, Tim Curry, and James Caan.
Synopsis: "1976, Brian de Palma directs Carrie, the first novel by Stephen King. Since then, more than 50 directors have adapted the master of horror's books, in more than 80 films and series, making him the most adapted author alive in the world. What's so fascinating about him that filmmakers cannot stop adapting his works? KING ON SCREEN reunites the filmmakers that have adapted Stephen King's books for cinema and TV, including Frank Darabont (Shawshank Redemption, The Green Mile, The Walking Dead), Tom Holland (The Langoliers, Chucky), Mick Garris (The Stand, Sleepwalkers) and Taylor Hackford (Dolores Claiborne, Ray). It is a movie made for the fans and with the fans, led by an international ambition."