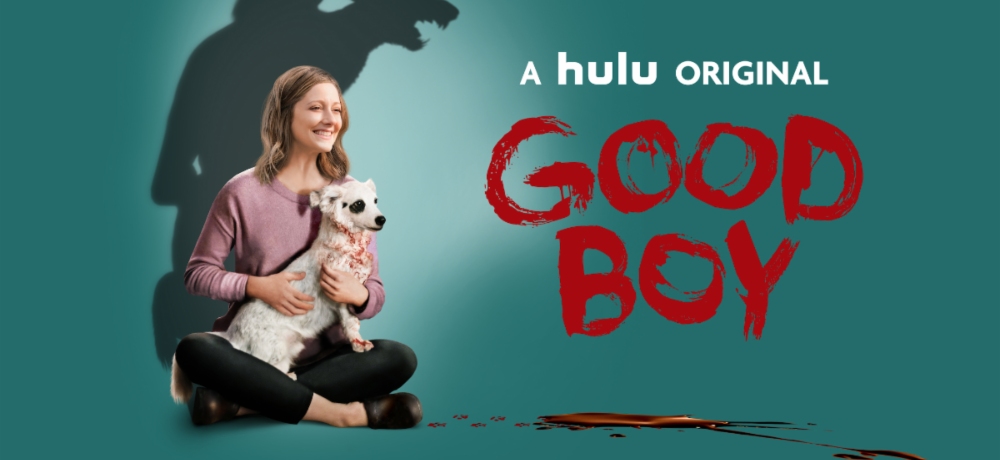 An emotional support dog helps his owner by killing the sources of her stress in the trailer for Good Boy, this year's June installment of Blumhouse and Hulu's horror anthology series Into the Dark.
Directed by Tyler MacIntyre (Tragedy Girls) from a screenplay by Aaron Eisenberg and Will Eisenberg, Into the Dark: Good Boy stars Judy Greer, Steve Guttenberg, Ellen Wong, Elise Neal, Maria Conchita Alonso, McKinley Freeman, and Chico the Dog.
You can check out the new trailer below, and keep an eye out for Good Boy when it's released on Hulu beginning Friday, June 12th.
Synopsis: "When Maggie (Judy Greer) gets an emotional support dog to help quell some of her anxiety, she finds him to be even more effective than she imagined...because unbeknownst to her, he kills anyone who adds stress to her life."

Series Description: "In partnership with Blumhouse Television, Into The Dark is a monthly horror event series from prolific, award-winning producer, Jason Blum's independent TV studio. Each feature-length installment is inspired by a holiday and features Blumhouse's signature genre/thriller spin on the story."