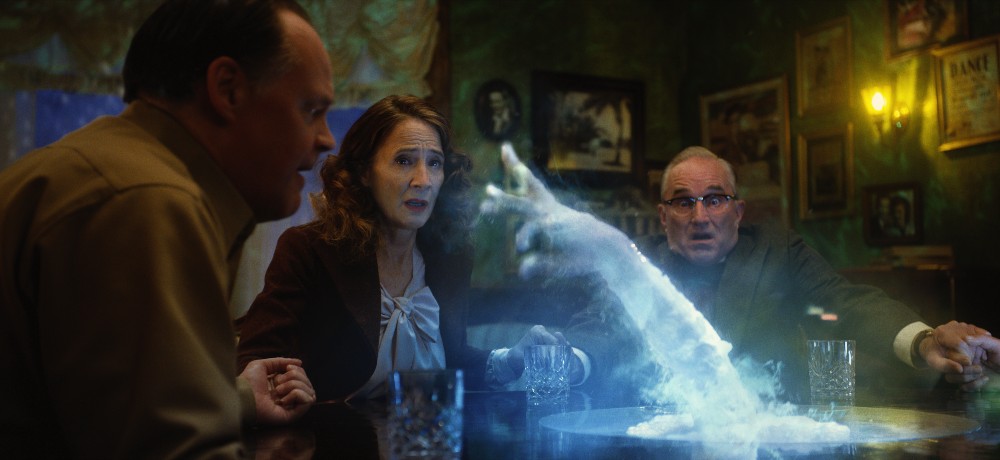 With its premiere on Shudder on June 9th, we have the official trailer for Ted Geoghegan's Brooklyn 45! Having recently seen Brooklyn 45 at the Overlook Film Festival, I can confidently say that this is a film you won't want to miss!
"December 27, 1945. Five military veterans gather in the ornate parlour of a Brooklyn brownstone. Best friends since childhood, they've reunited to support their troubled host – but when his invitation for cocktails turns into an impromptu séance, the metaphoric ghosts of their past become all-too-literal. Trapped in their host's lounge, the Greatest Generation now finds themselves put to one final test, with their only route to freedom being more bloodshed."
Brooklyn 45 was written and directed by Ted Geoghegan and stars Anne Ramsay, Ron E. Rains, Jeremy Holm, Larry Fessenden, Ezra Buzzington, and Kristina Klebe. It is a co-production between Shudder, Raven Banner, Hangar 18 Media, Divide/Conquer, and The Line Film Company.