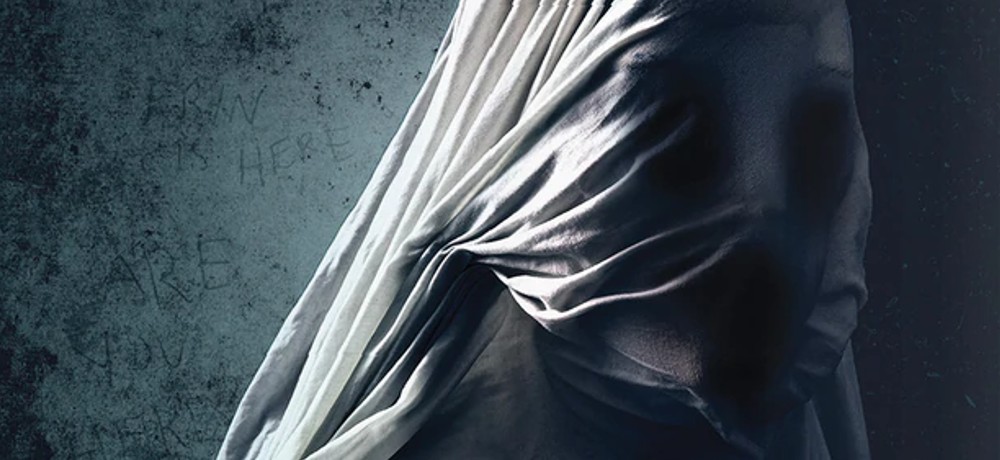 Watching Clay McLeod Chapman do an in-person reading from his 2019 book The Remaking at The Overlook Film Festival was one of the best live performances I've ever seen and made me an instant lifelong fan of his work, so I'm absolutely thrilled that his new novel, Ghost Eaters, is now available from Quirk Books!
You can check out the cover art and synopsis for Ghost Eaters below, and to learn more about Chapman's current book tour for Ghost Eaters (including must-see live readings), visit:
Also, to learn more about Ghost Eaters and to order the book for yourself, visit:
"In 2019, Clay McLeod Chapman made his horror debut with The Remaking, a true-crime-inspired tale that explores how the real-life horrors behind urban legends permeate and inform society and pop culture, which Kirkus Reviews likened to The Shining. Chapman's 2021 follow-up, Whisper Down the Lane—called a "spellbinding psychological thriller" by Publishers Weekly in a starred review—centered on the McMartin preschool trial and Satanic Panic of the 1980s that created a hysterical culture primed by paranoia to believe the unbelievable. Now, Chapman returns with Ghost Eaters (Quirk Books; September 20, 2022; $20.99), a propulsive page-turner that uses a supernatural form of addiction to reckon with the complicated legacy of the South and the darkest corners of our psyche.

Erin knows Silas has always struggled with his demons, chasing high after high for as long as she can remember. Since their on-again, off-again college romance, Erin has been caught in the downward spiral of Silas's battle with addiction, always there to pick up the pieces. Looking at the state of her own life—directionless and lonely with the exception of Silas—she realizes their friendship has taken a toll. When Silas texts her to spring him out of rehab yet again, Erin realizes she can't let him drag her down this destructive path any longer, even if that means cutting him off. The next thing she knows, he's dead from an overdose.

Erin is consumed by guilt and paralyzing grief. Then she learns that Silas had discovered a drug called Ghost, a pill that allows the living to see and interact with the dead. Desperate to assuage her guilt, Erin agrees to a pill-popping séance. The high is unlike anything she's ever experienced. Suddenly, Silas is there but Erin can't quite reach him. After she leaves that altered state, the void caused by Silas's death is replaced by Erin's overwhelming hunger to go back and find him—not knowing that once she opens the door to the dead, anything and anyone can walk through, and there's no guarantee she can ever close the door again.

As Erin steps back into the real world, she is surrounded by the victims of Richmond's brutal and bloody past flocking to her like a magnet, looking for a way to break through to the living world. As ghosts descend upon Erin at every turn, all she wants to do is follow Silas farther into the realm of the dead. She can keep chasing this high, but Erin might not be prepared for the horrors she's unleashed—and there may be no way to ever escape.

A perfect read for fans of psychological thrillers by Riley Sager and the disquieting horror of Paul Tremblay, Ghost Eaters is Chapman's best book yet. Weaving an emotionally complex, bone-chilling, and haunting meditation on the weight of history, grief, and addiction, Chapman will gut readers to their core."
[Cover was first shared by Night Worms!]