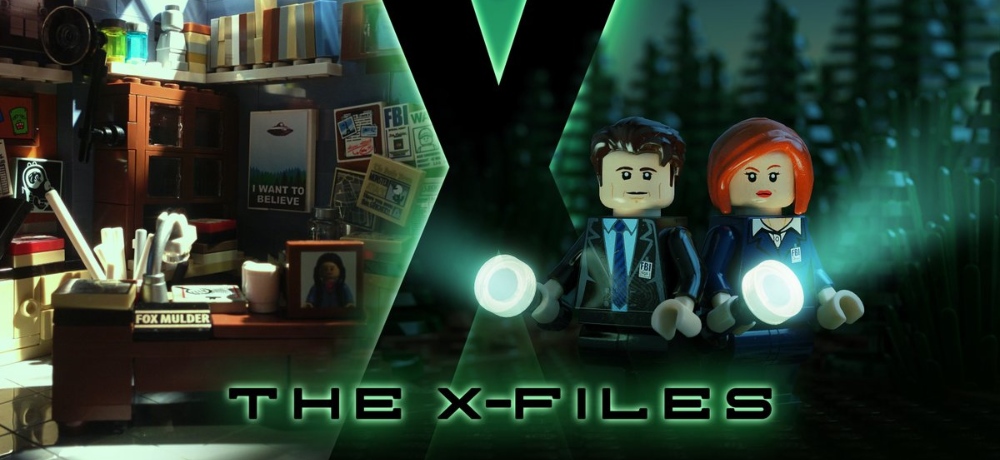 From The Addams Family to Gremlins to Coraline, we've seen some amazing creations on the LEGO Ideas website over the years, and for The X-Files fans out there who still want to believe, there's a LEGO set that you may want to check out and support.
Created by Brent Waller, The X-Files LEGO Ideas set features FBI Special Agent Fox Mulder's office as it appeared in the TV series. The set also includes Fox Mulder and Dana Scully, as well as Assistant Director Walter Skinner and two aliens.
The project features well over 6,000 supporters with more than 400 days left in its campaign. By simply clicking the "Support" button on its LEGO Ideas page, you can join the thousands of fans who have already shown interest in this creation.
For those unfamiliar with how LEGO Ideas works, once a project surpasses 10,000 supporters, it is officially reviewed by LEGO and could eventually make it onto store shelves as an official product.
According to Gizmodo, back in 2015, Waller submitted The X-Files office display to LEGO Ideas, but it was rejected "due to the mature themes of the TV show." Now, however, it seems that the project is alive and well on LEGO Ideas, and with thousands of supporters, who knows? Maybe years of believing will pay off for Waller and fans of The X-Files.
You can check out Waller's creation in the photos below, and to learn more, visit:
"With stranger things afoot, it's time to call in the experts!

Special agents Fox Mulder and Dana Scully investigate the strange and paranormal cases that no one else wants to: The X-Files.
The smash hit 90s TV show returns in LEGO form so you can piece together the global conspiracy, brick by brick.

This small playset of the X-Files office is approximately 650 pieces and includes Fox Mulder, Dana Scully and 2 "Grey" Aliens and Assistant Director Walter Skinner."
Photos from LEGO Ideas: