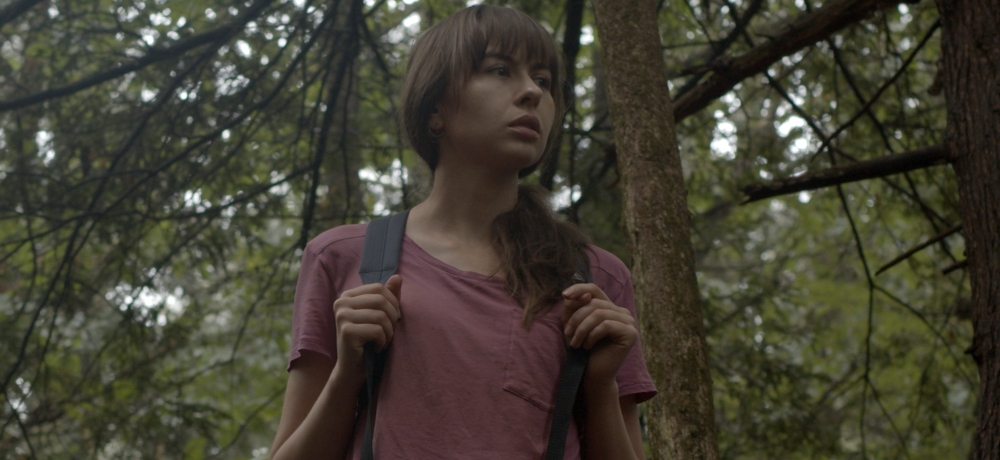 After enduring a devastating fall in the wilderness, Caroline's (Christine Nyland) fight for survival is just beginning in the new movie Distress Signals. Written and directed by Terence Krey and Christine Nyland, Distress Signals will have its world premiere as part of Popcorn Frights Film Festival 2022's virtual programming on Thursday, August 18th (available to virtual attendees in the US beginning at 10:00am), and we've been provided with exclusive images from the film to share with Daily Dead readers!
Here's what Terence Krey and Christine Nyland had to say about premiering their new film at Popcorn Frights:
"Distress Signals is as much a meditation on survival as it is a thriller, and Popcorn Frights is the perfect place to premiere a film that doesn't quite fit into just one box."
You can view our exclusive images from Distress Signals below, and in case you missed it, check out our previous coverage of all the films featured in Popcorn Frights' first wave of programming!
You can purchase In-Theater All-Access Badges here and Virtual Passes here, and be sure to visit Popcorn Frights' official website to learn more about the festival, which kicks off August 11th and runs through August 21st!
Distress Signals synopsis: "As gut-wrenching as it is inspirational, DISTRESS SIGNALS is a testament to the very essence of survival and humanity, prompting each of us to look within ourselves. When a fall down a steep rock face separates her from her friends, Caroline finds herself stranded. Now, alone and with a dislocated shoulder, she must make her way out of the woods — and contend with how she got there."