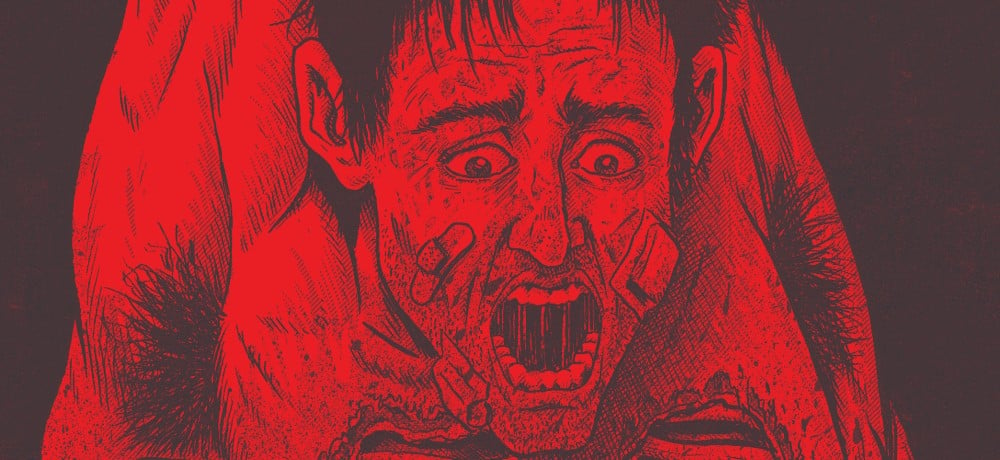 "A cyberpunk, outlaw, splatterpunk masterpiece from the New York Times bestselling creator of Hip Hop Family Tree and X-Men: Grand Design!" Following the release of individual Red Room issues earlier this year, the 208-page graphic novel Red Room: The Antisocial Network will be available this November! We have the exclusive trailer reveal for Daily Dead readers and more details on what to expect from Ed Piskor's Red Room:
"Aided by the anonymous dark web and nearly untraceable cryptocurrency, a criminal subculture has emerged. It livestreams murders as entertainment. Who are the killers? Who are the victims? Who is paying to watch? How to stop it? Red Room is constructed as a series of interconnected stories, shining a light on the characters who exist in the ugliest of corners in cyberspace. Piskor cuts the graphic horror with his sharp sense of humor, gorgeous cartooning, and dynamic storytelling. Red Room peels back the curtain on the side of humanity few of us knew existed, let alone understood. Fans and followers of Piskor's YouTube channel sensation, Cartoonist Kayfabe, have already made Red Room: The Antisocial Network one of the most eagerly anticipated and talked-about releases of 2021. It is the first in a series of graphic novels, with the second scheduled for release in Summer 2022.
The first 500 preordered copies of Red Room: The Antisocial Network will include an exclusive Fantagraphics bookplate autographed by the author. Copies ordered after the release date will receive a bookplate while supplies last, so preorder now!"
Red Room: The Antisocial Network will be released on November 9th, 2021. To learn more and purchase a copy, visit:
To read our previous Q&A with Ed Piskor, visit: