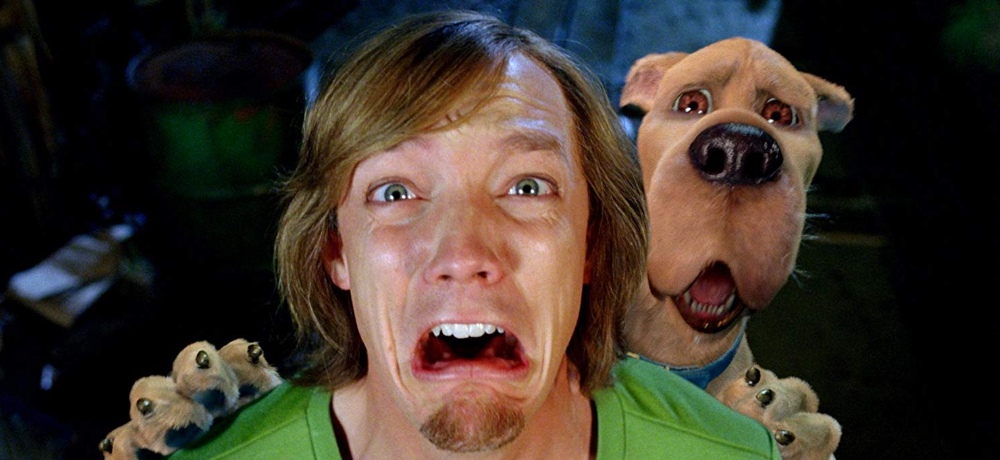 Hello, readers! Right now, we're dealing with a lot and I know for so many of you those concerns are compounded because you have little ones to keep safe and healthy (and even entertained) during this incredibly tense and scary time. Last week, I put together a list of light-hearted horror and sci-fi films that you can stream right now as you stay safely within the confines of your homes (you can read that list HERE), and today, I've put together this massive streaming resource that I've cultivated with the younger genre fans out there in mind (especially if they're not quite ready to make the leap to more "grown-up horror or sci-fi" just yet).
I tried to make sure to pull a sampling of shows and movies that would work for those of you who may have access to pay services like Netflix, Amazon Prime, Boomerang, and Disney +, as well as some of the free services out there where you can watch various programming at no cost, all you'll have to do is watch some ads while you stream (Vudu, Tubi TV, IMDb TV, and Crackle).
I do hope this list helps out all the parents out there, and it may even be of interest to those of you who are still young at heart (we regularly watch Teen Titans Go! in our house, so no judgments here).
Stay safe, stay healthy, and happy streaming!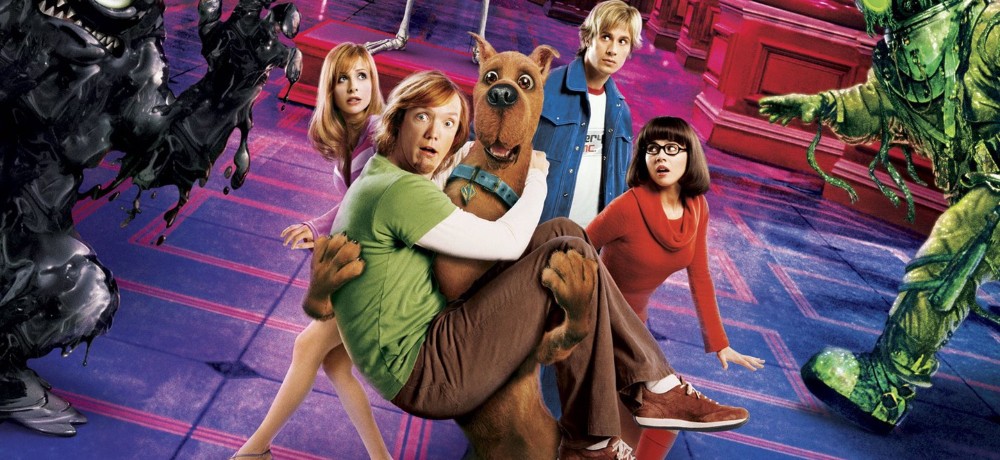 Scooby-Doo Shows & Movies:
Scooby-Doo: The Movie (Streaming on IMDb TV)
After an acrimonious break up, the Mystery Inc. gang are individually brought to an island resort to investigate strange goings on.
Scooby-Doo 2: Monsters Unleashed (Streaming on IMDb TV)
The Mystery Inc. gang must save Coolsville from an attack of past unmasked monsters brought to life by an evil masked figure trying to "unmask" the gang.
Scooby-Doo on Zombie Island (Streaming on Netflix)
When Daphne's TV show does a segment on real monsters, the gang fires up the Mystery Machine and heads to Moonscar Island, where zombies await.
Scooby-Doo, Where are You! (2 Seasons, Streaming on Boomerang)
A group of teenage friends and their Great Dane (Scooby-Doo) travel in a bright green van solving strange and hilarious mysteries, while returning from or going to a regular teenage function.
What's New, Scooby-Doo? (3 Seasons, Streaming on Netflix)
Scooby-Doo and the gang enter the 21st century with this updated edition of the original series with more ghoulish mysteries to solve.
Scooby-Doo!: Mystery Incorporated (2012) (2 Seasons, Streaming on Neftlix)
In this animated update of the cartoon classic, Scooby-Doo, Shaggy, and their pals solve spooky mysteries in a hamlet bedeviled by supernatural bedlam.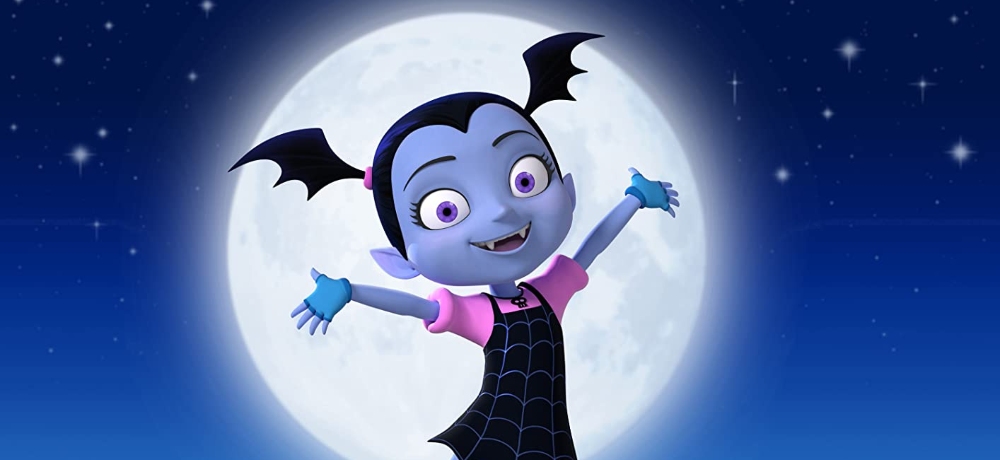 Fun for the Little Ghouls (7 & Under):
Vampirina (1 Season, Streaming on Disney +)
After moving from Transylvania to Pennsylvania, Vee learns how to make new friends in a new school and experience everything the human world has to offer.
Vampirina: Ghoul Girls Rock (1 Season, Streaming on Disney +)
Vee, Poppy and Bridget decide to form their own rock band, The Ghoul Girls. Join Demi, Gregoria and Chef Ramy as they gather to watch the band let their inner ghouls rock out!
Muppets from Space (Streaming on Vudu & IMDb TV)
With enormous enthusiasm and unsinkable optimism, daredevil Gonzo steps into his first starring role in "Muppets From Space," a hilarious extraterrestrial adventure about the search for Gonzo's past. On a quest with buddy Rizzo to find his real family, Gonzo discovers that his long-lost relatives are actually aliens from a distant planet.
Oh No! It's an Alien Invasion (2 Seasons, Streaming on Netflix)
Nate and his Super Wicked Extreme Emergency Team – S.W.E.E.T. – take on alien invaders who have captured all the world's grownups.
Extreme Ghostbusters (1 Season, Streaming on Hulu)
Based on the GHOSTBUSTERS feature, the series continues the adventures of the Ghostbusters characters.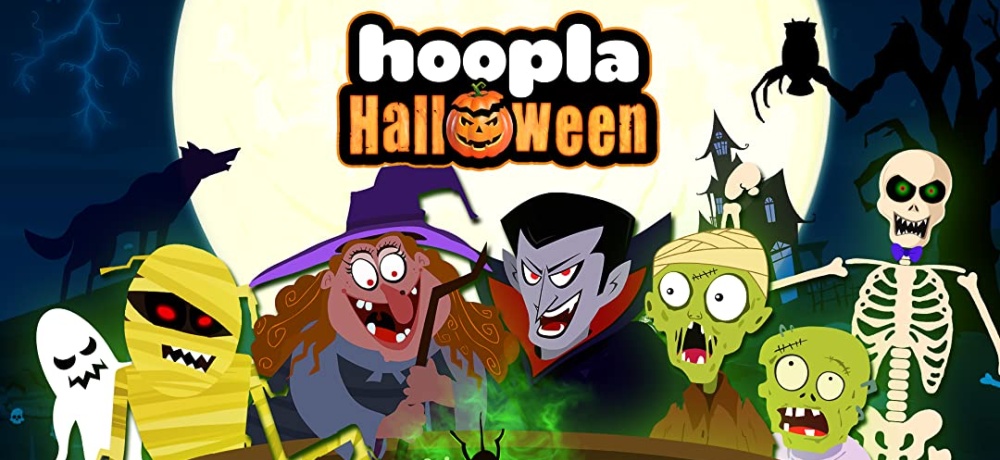 Hoopla Halloween: Halloween Songs for Kids (Streaming on Amazon Prime)
Get ready to sing and dance with the monsters, skeletons, zombies and many more creepy characters but try not to get too scared! Happy Hoopla Halloween!
Super Monsters (3 Seasons, Streaming on Netflix)
Preschool kids whose parents are the world's most famous monsters try to master their special powers while preparing for kindergarten.
Star vs. the Forces of Evil (4 Seasons, Streaming on Disney +)
Star Butterfly, a princess from another dimension, battles villains throughout the multiverse to protect her powerful magic wand, which she is still figuring out how to use.
Sea Monsters (Streaming on Tubi TV)
Three fishy friends set out on an underwater adventure to find The Maestro, a wisecracking fish who can school them in the art of comedy.
Sea Monsters 2 (Streaming on Tubi TV)
The ultimate underwater burping contest is postponed when a vengeful fellow threatens to kidnap a beloved teacher. Who will restore the peace?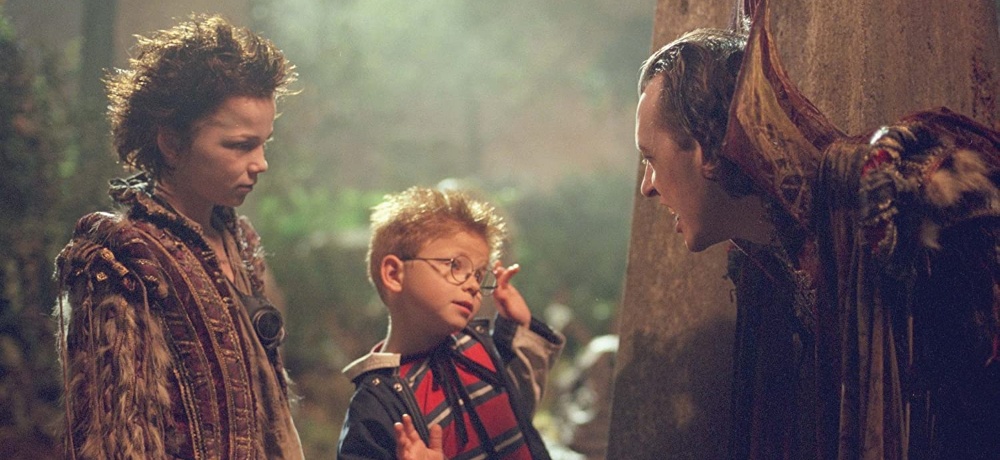 The Little Vampire (2000) (Streaming on Vudu)
After he moves to Scotland with his parents, only child Tony (Jonathan Lipnicki) struggles to make friends at his new school. But he is bullied and picked on by the other boys, and has little hope of overcoming his miserable new life. Then he meets Rudolph (Rollo Weeks), a kid vampire with whom Tony becomes very close. But, when Rudolph's life and the future of the vampire race are threatened by a ruthless vampire hunter, Tony must find the courage to save his best friend.
Wicked! (Streaming on Tubi TV)
The Appleman is infected with a virus. He is about to contaminate everything that is good in the town Terngabbie. Dawn and Rory share a house in this town and Appleman wants to harm everything...
Ben-10 (1 Season, Streaming on Netflix)
Ben can transform into ten types of aliens. He'll try 'em all while adventuring across the country with his cousin Gwen and Grandpa Max.
Lil' Monsters (Streaming on Tubi TV)
Find out which of this colorful crew of creeping cuties will be crowned best dancer in town as they strut their stuff at the Halloween dance-off.
Wizards of Waverly Place (4 Seasons, Streaming on Disney +)
Alex, Justin and Max Russo are not your ordinary teenagers – they're secretly wizards in training!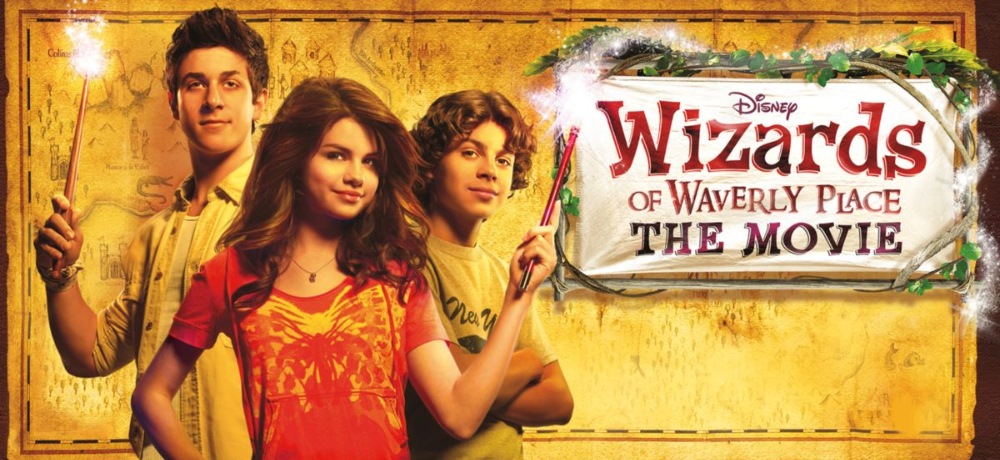 Wizards of Waverly Place: The Movie (Streaming on Disney +)
The Russo's think they can relax on a tropical vacation…until Alex accidentally casts a spell that threatens her family's existence. While Max tries to keep his parents together, Alex and Justin use every trick they know as they search for the Stone of Dreams, the only way to reverse the spell and save their family.
Mummy, I'm a Zombie (Streaming on Vudu & Tubi TV)
In the sequel to DADDY, I'M A ZOMBIE, all of our favorite characters are back! The fate of the planet is once again in Dixie's hands as she must fight to end the battle that has erupted between the living and the walking dead while balancing her newfound popularity at school and a campaign for student council.
Trollhunters: Tales of Arcadia (3 Episodes, Streaming on Netflix)
After uncovering a mysterious amulet, an average teen assumes an unlikely destiny and sets out to save two worlds. Created by Guillermo del Toro.
Monster High: Electrified (Streaming on Netflix)
Clawdeen wants to turn an abandoned power station into a salon for monsters and "normies" alike. But Moanica's got a shocking plan to ruin everything.
Casper the Friendly Ghost (Streaming on Tubi TV)
Casper and his buddies learn lessons about friendship and helping animals in this rare collection of cartoons perfect for children of all ages.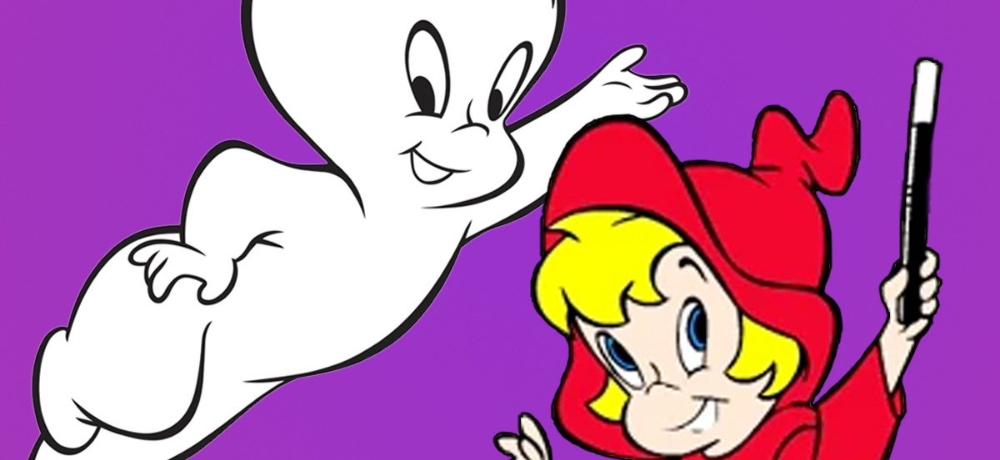 Casper & Wendy (Streaming on Tubi TV)
While witches and goblins are off to scare the living, Casper the Friendly Ghost spends Halloween night looking for a pal with a pulse.
Hotel Transylvania: The Series (1 Season, Streaming on Netflix)
With her dad away, Mavis is so ready for adventure – if strict Aunt Lydia doesn't stop her first. Set four years before the "Hotel Transylvania" film.
Star Paws (Streaming on Tubi TV)
It's a race to the magical galactic space bone! General Ruff and the space dogs battle Adventure Cat and his evil army to gain control of the galaxy.
The Cat and the Hat Knows A Lot About Halloween (Streaming on Vudu)
The Cat in the Hat takes Nick and Sally on a Halloween ride filled with howlers and shockers and scary fandangles, big laughs and music and fun from all angles! Their fright-filled adventure takes them deep into the Oooky-ma-kooky Closet where Nick and Sally discover the very best Halloween costumes ever.
The Halloween Family (Streaming on Tubi TV)
Celebrate mischief night with Larry the Zombie and Fred the Mummy as they enlist Boo the Bogeyman to help them make their wishes come true.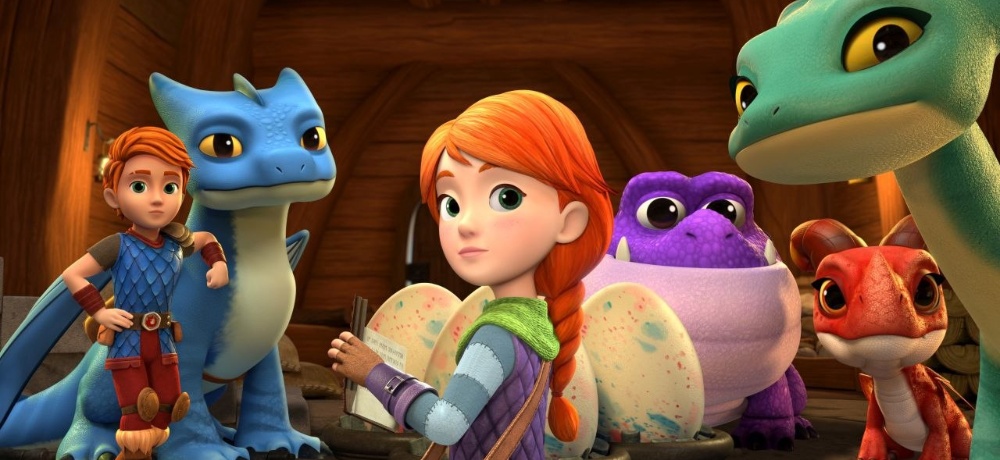 Dragons: Rescue Riders (2 Seasons, Streaming on Netflix)
Twins Dak and Leyla and their dragon friends devote their lives to rescuing others, defending their home of Huttsgalor and having fun along the way.
Pac's Scary Halloween (Streaming on Tubi TV)
A doctor sneakily swaps bodies with Pac-Man at a haunted castle dinner on Halloween as Pac-Man's friends dodge spooky creatures to reverse the switch.
Oddbods: Party Monsters (Streaming on Netflix)
Dressed up as detective Sherlock Holmes, Slick must crack the case when a magician turns Jeff's spooky-costume party guests into their scary alter egos.
The Dog Who Saved Halloween (Streaming on Vudu & IMDb TV & Tubi TV)
Zeus & the Bannisters have moved into a new house, just in time for Halloween! Everything seems to be going well until they notice strange lights and sounds coming from neighbor Eli's house. When George takes it upon himself to find out what is going on, he enlists the help of a very unlikely pair and a surprising partnership forms. After the trio and George's wife, Belinda, get trapped in the spooky house, only Zeus is left to save Halloween!
The Worst Witch (3 Seasons, Streaming on Netflix)
After stumbling into a school for witches, a bumbling heroine comes to realize that she just might belong there. Based on Jill Murphy's beloved books.
The Mighty Kong (Streaming on Tubi TV)
A film director and an actress travel to an island to make a movie and bring a giant ape to New York City, in this musical take on the 1933 classic.
Older Kid-Friendly Series & Movies (Ages 7 & Over):
Monster House (Streaming on Netflix)
Three friends uncover the truth about a scary abandoned house in their neighborhood that has a personality of its own and seems to be eating people.
The Adventures of Ichabod and Mr. Toad (Streaming on Disney +)
Through animation wizardry, "The Wind and the Willows," and "The Legend of Sleepy Hollow" come together in one fabulous adventure.
Mac and Me (Streaming on Tubi TV)
A young extraterrestrial lost on Earth finds an ally in a wheelchair-bound boy, and in friendship, they find magic and a sense of where they belong.
The Monster Squad (Streaming on Amazon Prime & Crackle)
A group of kids stumble upon a talisman which is being sought by five monsters who need the charm to live longer.
Gravity Falls (2 Seasons, Streaming on Hulu & Disney +)
Twin brother and sister Dipper and Mabel Pines are in for an unexpected adventure when they spend the summer with their great uncle in the mysterious town of Gravity Falls, Oregon. Upon their arrival, Dipper and Mabel's huckster great uncle, also known as Grunkle Stan, enlists the siblings' help in running The Mystery Shack, a fun tourist trap he owns that overcharges unsuspecting customers. Although Dipper and Mabel quickly discover The Mystery Shack itself is a hoax, they sense there is something strange about their new town and together they begin to unlock the secrets of Gravity Falls.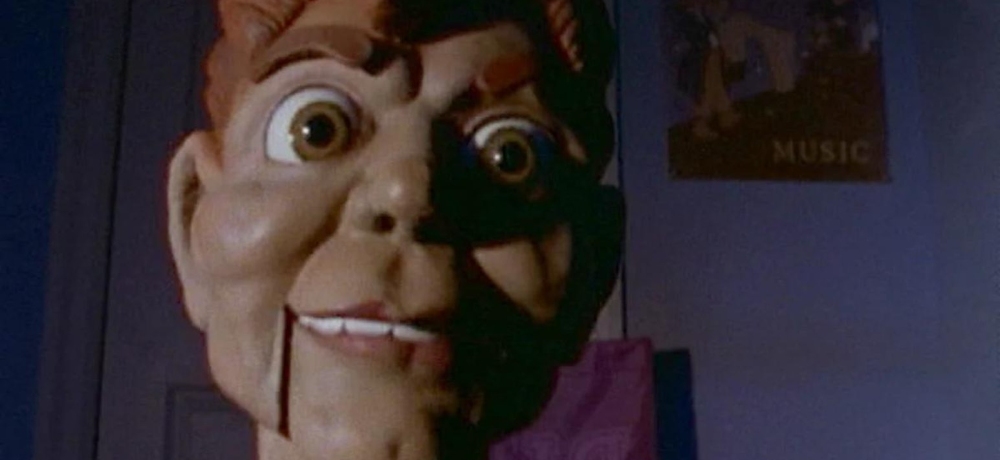 Goosebumps (5 Seasons, Streaming on Netflix)
R.L. Stine's tales take on a life of their own in a series that combines original stories with adaptations drawn from the popular books.
Can of Worms (Streaming on Disney +)
Dissatisfied with his life on Earth, a teen sends out an intergalactic plea for help to escape the planet…and gets much more than he bargained for when aliens actually show up.
The Toxic Crusaders: The Movie (Streaming on Tubi TV)
Radioactive superhero Toxie and his fellow mutants fight to save the planet from insectoid alien Dr. Killemoff and his polluting pals.
Goosebumps 2 (Streaming on Netflix)
Three teens spend their Halloween trying to stop a magical book, which brings characters from the "Goosebumps" novels to life.
Return to Oz (Streaming on Disney +)
Dorothy finds that her old friends have been turned to stone and that urban blight has struck the Emerald City. Assisted by new friends, Dorothy battles the wicked Princess Mombi and the evil Nome King to save her friends and restore the beloved Emerald City.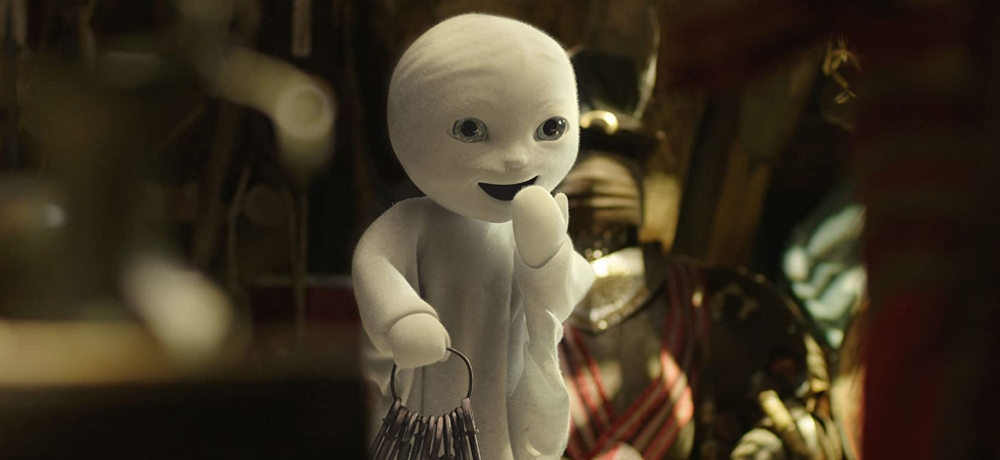 The Little Ghost (2013) (Streaming on Vudu)
THE LITTLE GHOST lives in the castle over looking a small town and awakens for precisely one hour after the clock strikes midnight. Follow him on this adventure to see his first sunrise ever!
Short Circuit (Streaming on IMDb TV & Crackle)
When lovable mechanical marvel Number Five escapes Nova Robotics and ends up on Ally Sheedy's doorstep the adventure has just begun! This endearing comedy is fun for the whole family with top-notch performances and a cracker-jack pace.
Short Circuit 2 (Streaming on Crackle)
In this sequel to the 1986 box office smash, robot Johnny Five's creator, Ben (Fisher Stevens), has moved to New York to sell miniature toy versions of Johnny Five on street corners. Ben's handiwork is noticed by Sandy (Cynthia Gibb), a toy buyer for a major department store who, under pressure to come up with a hot new toy, offers Ben $50,000 if he can produce 1,000 toy Number Five robots by October 15. Ben and his new friend, street hustler Fred (Michael McKean), make the deal, and when Johnny Five arrives to pitch in and turns into a one-man assembly line, their worries appear to be over. But not only is Johnny mistaken for bad modern sculpture and harassed by street gangs, his robotic talents are wanted by low-lifes who intend to turn Johnny into the ultimate crime machine.
Hotel Transylvania 3 (Streaming on Netflix)
It's love at first sight for Dracula when he meets Ericka, the charming but mysterious captain of the monster cruise that Mavis plans for the family.
Mom's Got a Date with a Vampire (Streaming on Disney +)
The Hansen kids have big plans for tonight. The only problem is they're grounded, so they'll do whatever it takes to get their mom out of the house…even if it means setting her up on a date with a vampire.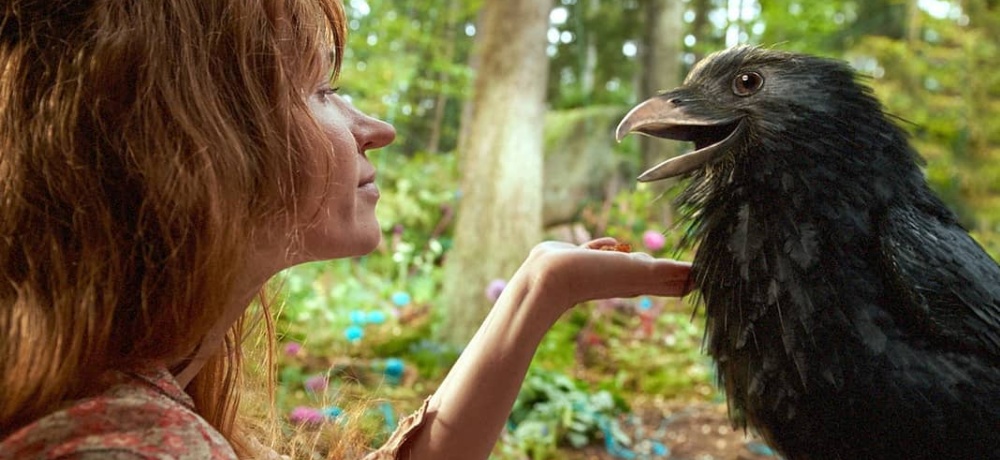 The Little Witch (Streaming on Tubi TV)
A young girl, also known as The Little Witch, sets out with her raven sidekick on adventures and learning how to be the best good witch there is.
Girl vs. Monster (Streaming on Disney +)
Skylar discovers her parents are monster-hunters after accidentally releasing a monster from a secret containment chamber. Now the monster is out for revenge, and Skylar and her techno friends must recapture the monster and save her parents.
Monster Family (Streaming on Netflix)
A family's festive Halloween plan takes a spooky turn when an evil witch's curse transforms the costumed clan into actual monsters.
Invisible Mom (Streaming on Amazon Prime)
Dad invents invisibility potion that his 10-year-old son decides will make him popular at school. Too bad Mom accidentally swallows the potion instead.
Invisible Dad (Streaming on Amazon Prime)
Doug Baily's dad was already weird, but now a mysterious machine from the garage has made him invisible too! It's a rollercoaster ride of fun, adventure and hijinks as Doug does all in his power to turn his father back to normal before it's too late!
The Nightmare Before Christmas (Streaming on Disney +)
Bored with the same old scare-and-scream routine, Pumpkin King Jack Skellington longs to spread the joy of Christmas. But his merry mission puts Santa in jeopardy and creates a nightmare for good little boys and girls everywhere.
Missing Link (Streaming on Hulu)
"Missing Link" is a globe-trotting comedy-adventure about a dashing investigator of myths and monsters (Hugh Jackman) and the surprisingly silly and soulful beast he discovers (Zach Galifianakis).
Mr. Boogedy (Streaming on Disney +)
The Davis family don't get much time to enjoy their new house before a grave warning from a local historian urges them to beware of the ghostly Mr. Boogedy.
Monster Hunt (Streaming on Vudu & Tubi TV)
In an ancient world, monsters rule the land while humans keep to their own kingdom. But when cute baby monster Wuba is born to a human father and the monster queen, humans and creatures alike set out to capture the newborn, and Wuba's adventure begins. From the animators of "Shrek."
Monster Hunt 2 (Streaming on Vudu)
MONSTER HUNT 2 is the giggly, nutty, and wildly entertaining live-action sequel to the megahit 2015 family film that broke all box office records in China.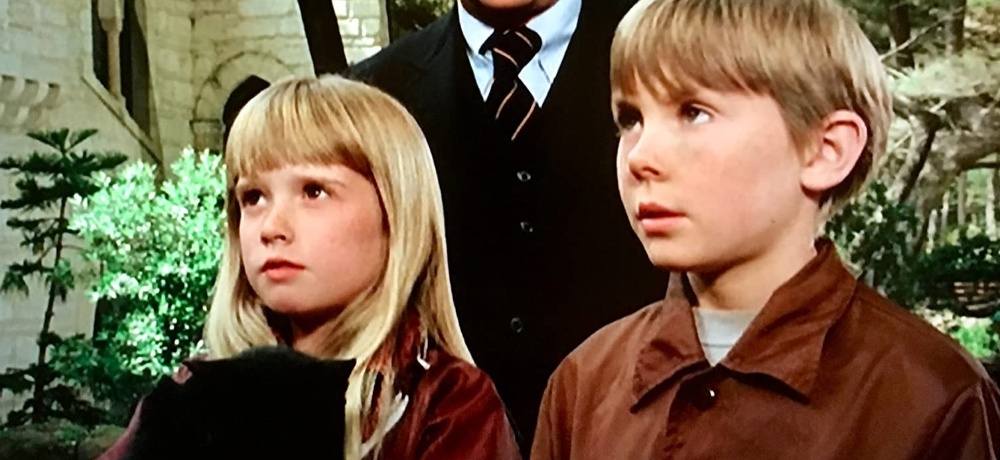 Escape to Witch Mountain (Streaming on Disney +)
Two young extraterrestrial orphans with supernatural powers attempt to discover the truth about their mystery-shrouded past.
Return from Witch Mountain (Streaming on Disney +)
Los Angeles teeters on the brink of disaster when two greedy criminals manipulate a boy's supernatural powers for their own devious gain. But the boy's sister and a streetwise band of truants join forces to try to save the city from destruction.
Race to Witch Mountain (Streaming on Netflix & Disney +)
A sister and brother with special powers are on the run from a mysterious organization that wants to take advantage of the siblings' gift.
Over the Garden Wall (10 Episodes, Streaming on Hulu)
Over the Garden Wall is Cartoon Network's 1st animated mini-series event that tells the story of two brothers, Wirt and Greg, who find themselves lost in a strange forest. With the help of a bluebird named Beatrice, they must travel across this strange land in hope of finding their way home. Featuring the voices of Elijah Wood, Melanie Lynskey, Chris Isaak, Christopher Lloyd, and John Cleese.
Gargoyles (3 Seasons, Streaming on Disney +)
In Scotland, 994 A.D., Goliath and his clan of gargoyles defend a medieval castle. In present day, David Xanatos buys the castle and moves it to New York City. When the castle is attacked, the gargoyles are awakened from a 1000-year curse.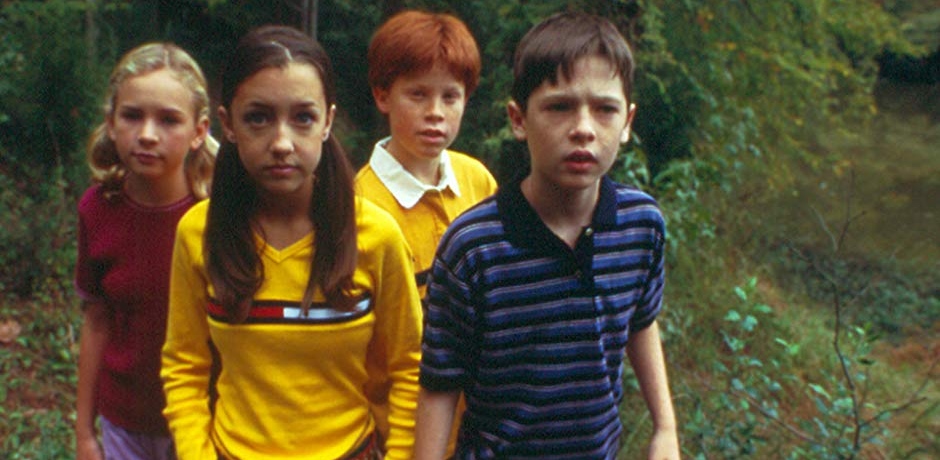 The Ghost Club (Streaming on Amazon Prime & Tubi TV)
A group of kids discover a friendly ghost named Carolyn, who haunts a nearby forest, and try to come up with a plan to capture her.
Lemony Snicket's A Series of Unfortunate Events (2004) (Streaming on Netflix)
After their parents are tragically killed, three orphans are taken in by the dastardly Count Olaf, who hopes to snatch their inheritance from them.
Lemony Snicket's A Series of Unfortunate Events (3 Seasons, Streaming on Netflix)
The extraordinary Baudelaire orphans face trials, tribulations, and the evil Count Olaf in their fateful quest to unlock long-held family secrets.
Flight of the Navigator (Streaming on Disney +)
An ordinary boy finds he is destined for a most extraordinary adventure aboard a futuristic spacecraft.
Sabrina: Friends Forever (Streaming on Tubi TV)
On her 13th birthday, a witch receives her wand and leaves for Witch Academy but fears her classmates will discover her secret: She's half mortal.
Hocus Pocus (Streaming on Disney +)
Conjured up by some unsuspecting pranksters, a tricky trio of 300-year-old witches set out to cast a spell on the town and reclaim their youth.
Corpse Bride (Streaming on Netflix)
Just as he's about to be married, Victor is sucked into the underworld by a Corpse Bride who desires him or herself in this Tim Burton tale.
How to Train Your Dragon: The Hidden World (Streaming on Hulu)
When the appearance of a Light Fury dragon coincides with the darkest threat they have faced, Hiccup and Toothless must journey to a hidden world and discover their destinies.
A Monster in Paris (Streaming on Vudu & Tubi TV)
Paris, 1910. Panic sweeps the city as flood waters rise and a monster is on the loose!
Frankenweenie (Streaming on Disney + as of April 1st)
Meet Sparky, an ordinary family dog, who, through an extraordinary set of circumstances, becomes Frankenweenie!
My Babysitter's a Vampire (2 Seasons, Streaming on Netflix)
Ethan, Benny, and fledgling vampire Sarah battle zombies, demons and other supernatural beasties that regularly threaten their school.
Daphne & Velma (Streaming on Hulu)
Daphne and Velma, two mystery-solving teens, investigate what is causing some of the brightest students at their high school to become "zombie-fied."
Disney Z-O-M-B-I-E-S (Streaming on Disney +)
Now that the government has created a device that stops zombies from craving brains, Seabrook High – a school focused on uniformity, traditions and pep rallies – faces student integration with the Zombietown kids.
Vampire Dog (Streaming on Vudu & Tubi TV)
Ace (Collin MacKechnie) is just like any other new kid at school, until he inherits Fang (voiced by Norm MacDonald), his grandfather's Transylvanian dog. Fang, however is no ordinary canine. He's really a "vampire dog," that licks jelly from a bowl and even speaks English! Together, the two misfits discover that with a little teamwork and courage, anything is possible.
Fuzzbucket (Streaming on Disney +)
Fuzzbucket – a wise, loving but invisible creature – helps Mikey cope with his parents and the trauma of his first day of junior high. In return, Mikey helps create a concoction that will make him visible to everyone.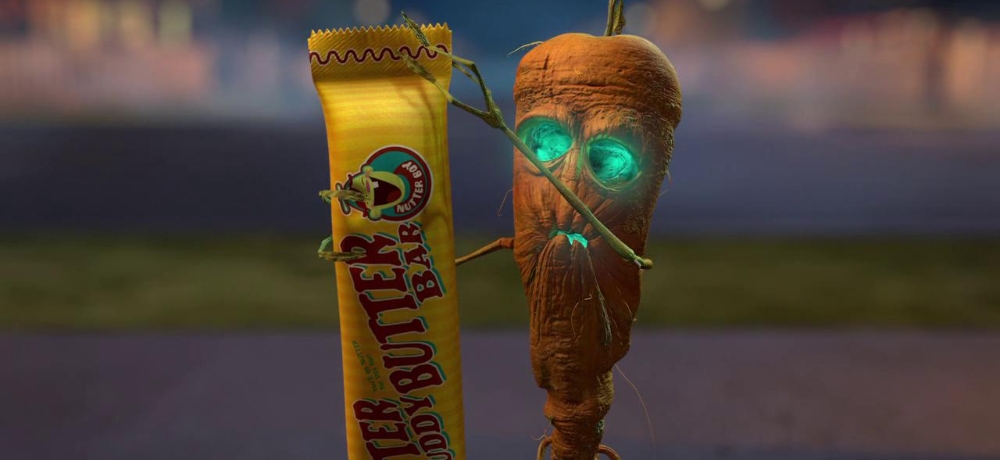 Dreamworks Spooky Stories (1 Season, Streaming on Netflix)
Shrek dares his friends to bring on the scary with ghost stories told in a haunted castle. Later, Ginormica and the Monsters face alien pumpkins.
Monsters vs. Aliens (Streaming on Hulu)
A nearly 50-foot tall woman leads a gaggle of other 1950s throwback monsters into battle against an alien menace in this animated comedy.
The Invisible Sister (Streaming on Disney +)
Cleo has always been overshadowed by Molly, her popular older sister. But when Cleo's Halloween science project causes a freak accident that leaves Molly invisible, it's now Molly that nobody notices.
The Dinosaur Project (Streaming on Vudu)
Dinosaur Project is a team of explorers searching for a Loch Ness type monster in the African Jungle. When their helicopter is brought down by a flock of prehistoric birds they discover strange creatures and a civilization once thought extinct for millions of years!
The Spiderwick Chronicles (Streaming on Netflix)
When city-raised twins move to a tumbledown country mansion, it's quite an adjustment – especially after they uncover a magical fantasy world.
Halloweentown (Streaming on Disney +)
Marnie and her younger siblings travel with their estranged grandmother, who is a good witch, to Halloweentown – a place where creepy creatures lead very normal lives.
Halloweentown II: Kalabar's Revenge (Streaming on Disney +)
Grandmother Aggie sweeps Marnie and Sophie off to Halloweentown to investigate a series of strange occurrences that seem to have stripped the community of its magic.
Halloweentown High (Streaming on Disney +)
Marnie puts her magic on the line to get several Halloweentown teenagers transferred to her high school in the mortal world.
Return to Halloweentown (Streaming on Disney +)
By now, everyone knows Marnie Piper is a witch, so it comes as no surprise when she wins a full scholarship to prestigious Witch University in Halloweentown.
Dragons: Race to the Edge (6 Seasons, Streaming on Netflix)
From the creators of "How to Train Your Dragon" comes a new series that takes Hiccup and Toothless to the edge of adventure.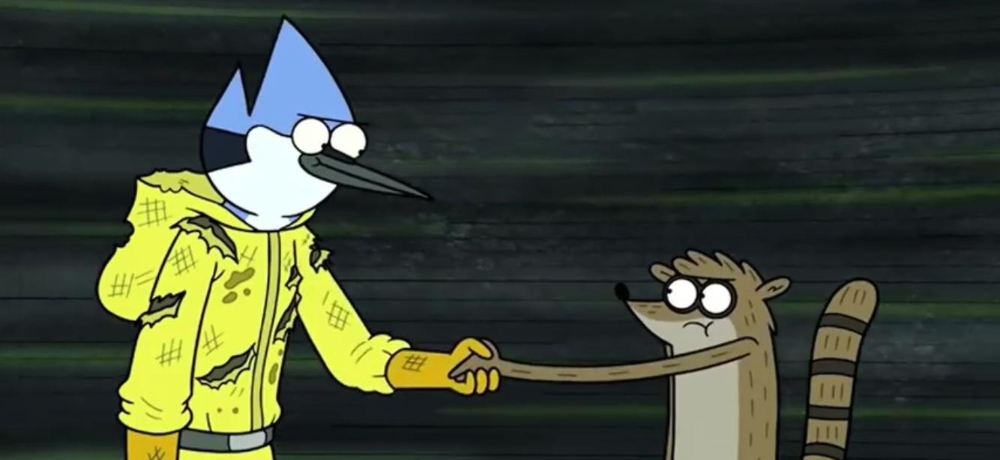 Regular Show: The Movie (Streaming on Hulu)
After accidentally creating a Timenado, two slacker groundskeepers have to go back in time and battle an evil volleyball coach in order to save the universe...and their friendship.
The Haunted Mansion (Streaming on Disney +)
With the help of supernatural psychic Madame Leota, a real estate agent and his family must battle to break Gracey Manor of its age-old curse.
Sabrina: The Teenage Witch – The Movie (Streaming on Vudu & IMDb TV & Tubi TV)
The new girl in school gains strange powers which mean track stardom, a popular boyfriend and alienation from those who care about her.
Creeped Out (2 Seasons, Streaming on Netflix)
A masked figure known as "The Curious" collects tales of dark magic, otherworldly encounters and twisted technology in this kids anthology series.
My Favorite Martian (Streaming on Disney +)
A TV reporter stumbles on a Martian who has just crashed on Earth, and thinks he's landed the story of the millennium. But as he schemes to expose the Martian, his efforts are constantly foiled, so he decides to help the resourceful alien return home.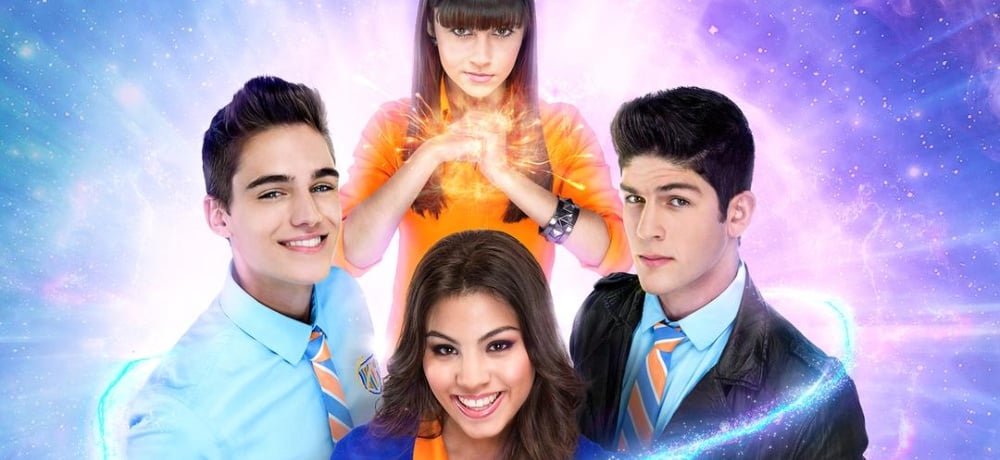 Every Witch Way (4 Seasons, Streaming on Hulu)
Upon moving to her new home in Miami, strange things start happening to Emma as she meets her new crush, Daniel, and her new enemy, Maddie. Things get even trickier after she discovers she's a witch with magical powers!
She-Ra and the Princesses of Power (4 Seasons, Streaming on Netflix)
Soldier Adora finds a magic sword – and her identity as legendary hero She-Ra. She joins the rebellion, but her best friend stays with the evil Horde.
Phantom of the Megaplex (Streaming on Disney +)
While 17-year-old Pete Riley and the rest of the theater are working to prepare for a star-studded premiere, a string of peculiar occurrences awakens the myth of the Phantom of the Megaplex.
Camp Lakebottom (1 Season, Streaming on Hulu)
12-year-old prankster McGee was headed for an awesome summer at Camp Sunny Smiles when his bus took a wrong turn and landed him at old, run down and ridiculously spooky CAMP LAKEBOTTOM! McGee soon discovers though that Lakebottom is not just your average camp; It's the BEST CAMP EVER! That is, if you're into surfing "killer" waves, eating French files at lunch and having monsters as counselors. It may seem scary, but Mc Gee and his pals are having a blast and will do anything to protect Lakebottom from his nemesis Buttsquat at the snooty camp across the lake, Camp Sunny Smiles.
The Dragon Prince (3 Seasons, Streaming on Netflix)
An extraordinary discovery inspires two human princes and an elven assassin to team up on an epic quest to bring peace to their warring lands.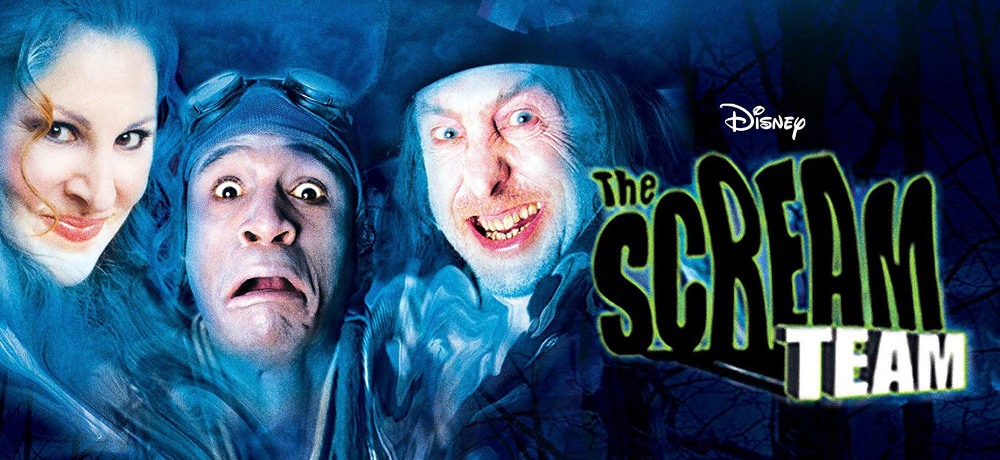 The Scream Team (Streaming on Disney +)
Ian and Claire Carlyle accompany their father to his childhood home for the funeral of their Grandpa Frank. As the town prepares for its Halloween Festival, the kids discover that ghosts really do exist!
The Canterville Ghost (1996) (Streaming on IMDb TV & Tubi TV)
An American family moves to England and takes up residence in a castle haunted by Sir Simon, a ghost doomed to walk the earth until he is set free by a golden maiden, who happens to be the daughter of the family.
Invader Zim (3 Seasons, Streaming on Hulu)
Stand back, ignorant Earth filth! Invader Zim has been sent from the planet IRK on a mission of doom. Disguised as a child and accompanied by GIR, his robot, Zim has come to assume control of Earth. But, a wrench named Dib interferes with his plan...
Yom (1 Season, Streaming on Netflix)
With the mind of a human being, and the body of whichever animal he chooses to be, a young boy protects the world from danger.
Ben 10: Omniverse (7 Seasons, Streaming on Hulu)
It's an all-new series! With an all-new Omnitrix and new alien heroes. A quirky, new underground world full with intergalactic life. A new, partner named Rook, helping Ben save the world and bail him out of trouble. And a new Ben like you've never seen him – a little older but not always a little wiser. It's going to be a wild ride!