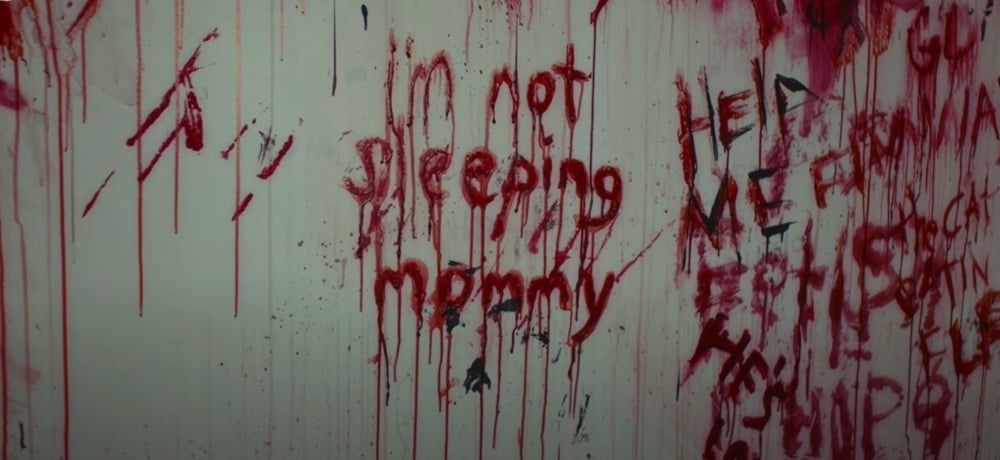 One of the most important and haunting collections of horror writing released in our time, Clive Barker's Books of Blood (comprising six volumes in total) are the inspiration for a new movie coming to Hulu this fall, and following the film's teaser trailer earlier this month, the full-length trailer has now been unveiled, giving us a deeper look into the nightmares from the mind of the Great Imaginer.
Below, you can watch the official, NSFW trailer for Books of Blood, which exclusively premiered on Entertainment Weekly.
Directed by Brannon Braga, with Barker and Seth MacFarlane among its executive producers, Books of Blood will be released on Hulu on October 7th, and it will also screen as the opening night drive-in film at Screamfest on October 6th:
"Based on Clive Barker's acclaimed and influential horror anthology BOOKS OF BLOOD, this feature takes audiences on a journey into uncharted and forbidden territory through three uncanny tales tangled in space and time.

The film stars Britt Robertson, Rafi Gavron, Anna Friel, Yul Vazquez and Freda Foh Shen.

Directed by Brannon Braga, the film is executive produced by Braga, Seth MacFarlane, Erica Huggins, Alana Kleiman, Brian Witten, Jeff Kwatinetz, Josh Barry, Clive Barker and Adam Simon. The film is co-executive produced by Mark Miller, and produced by Jason Clark and Joe Micucci. The film comes from Fox 21 and Fuzzy Door, headed by MacFarlane and Huggins."
Trailer via EW: