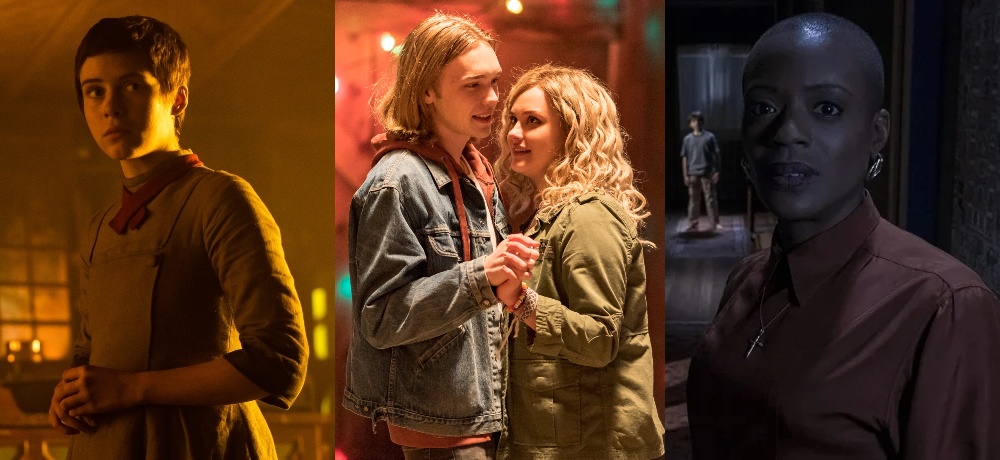 In a year when everything felt like it was falling apart, it was nice to have one constant in my life to get me through 2020: genre entertainment. Even though we saw many theatrical films get pushed to 2021, we were still lucky enough to have a wealth of horror and sci-fi content released throughout last year, whether it was digitally, or in some cases, at various drive-in theaters around the country. And while we may have missed out on getting to see iconic characters like Michael Myers or Candyman make their return to multiplexes in 2020, those delays allowed for a number of indie films to get their moment in the spotlight last year, which I feel was like a silver lining to this whole mess that our country has been in for the last 10 or so months.
You'd think that with all the delayed releases that popped up during 2020 that I would have a hard time even putting together a list of my Favorite Films from last year, but I ended up with the complete opposite problem: I saw so many great genre movies that it was downright difficult for me to whittle down my list to something manageable. That being said, here's my list of films, television series, and events that truly helped save my 2020, and managed to not only entertain me, but made me believe in the power of cinema and great storytelling once again.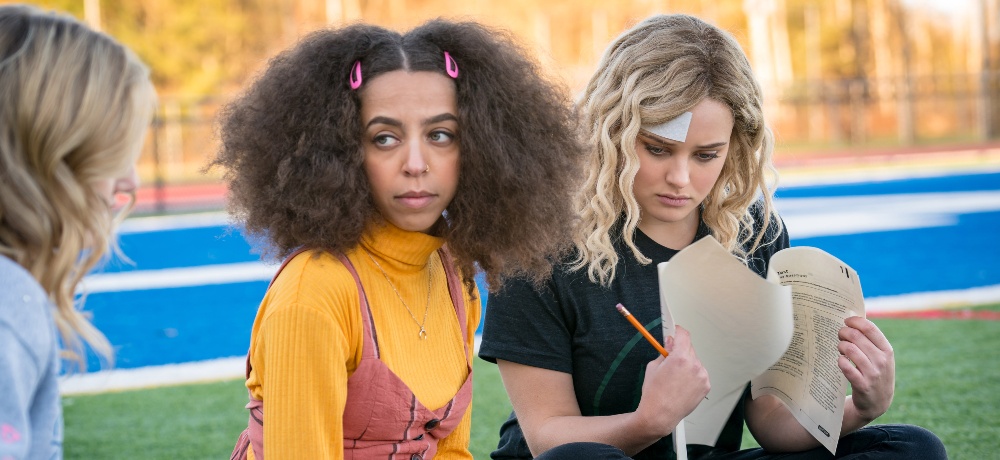 Spontaneous
There are a number of films that were released during 2020 that ended up feeling timely, but the best of the bunch was Brian Duffield's Spontaneous. A hilarious, heart-breaking, and heartfelt exploration of grief, love, and the frailty of human existence, Spontaneous quickly became one of my favorite films of the year after my first viewing, and I fell in love with it even more the second time around. What I enjoyed the most about Spontaneous is that even though it's dealing with a horrific concept (teenagers spontaneously combusting out of nowhere) that ultimately demonstrates how fleeting life can be, there's still a great deal of optimism and life-affirming goodwill coursing throughout its story, making Spontaneous precisely the perfect type of movie to come along during the dumpster fire that was last year.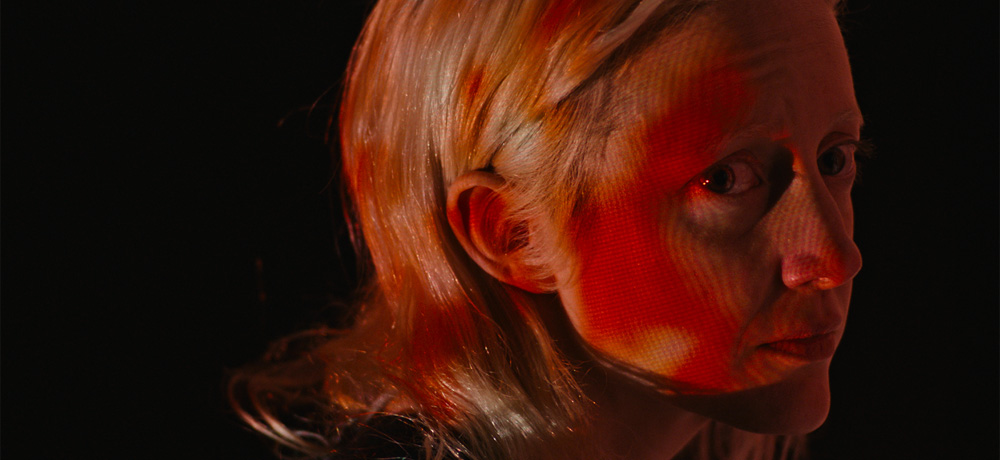 Possessor
When I saw Brandon Cronenberg's Possessor at Sundance last year, I knew that it was primed to be one of the most audacious and thought-provoking films to come out in 2020, and it has stuck with me in ways that I still cannot accurately describe nearly 12 months later. I already chatted about Possessor in last week's episode of Corpse Club (you can listen HERE), so I don't know how much more I have to say about it now, but suffice to say, if you're looking for mind-blowing, thought-provoking, and visceral sci-fi, Possessor will certainly kick your ass in all the right ways.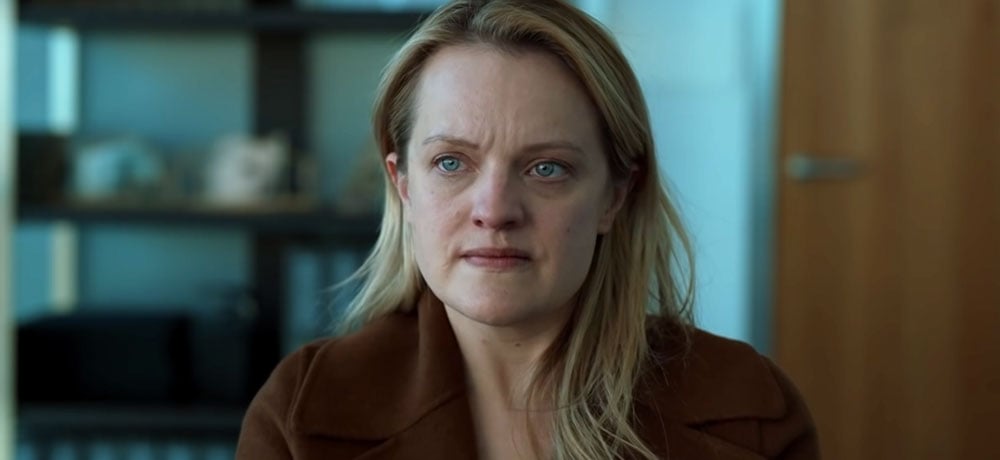 The Invisible Man
We've been talking about Leigh Whannell's The Invisible Man for nearly a year now and for good reason—it rules—so I'm not sure what else I have left in the proverbial tank to add to the discourse surrounding the film. But in a year that featured very few major theatrical releases, I'm grateful that I had the opportunity to experience The Invisible Man on the big screen, simply because getting to experience the restaurant scene alongside a theater full of other people who all collectively gasped at the same time is one of the few bright spots in an otherwise challenging 2020.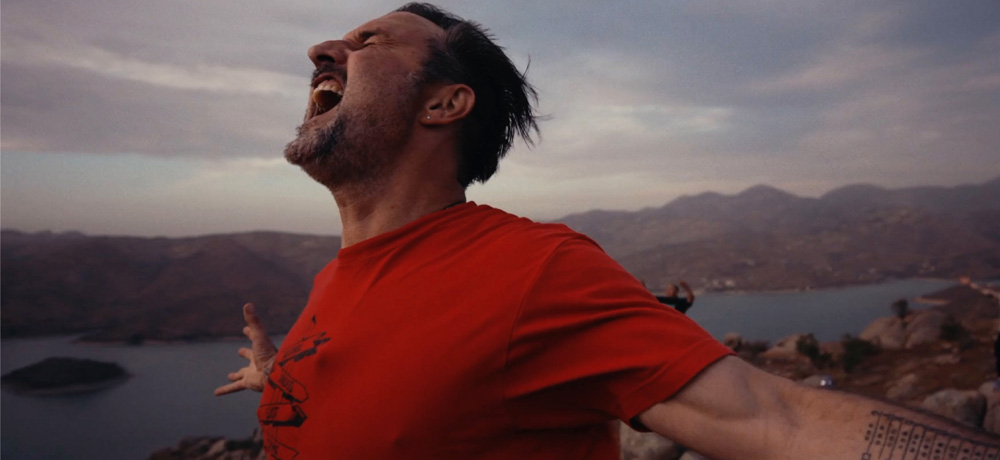 You Cannot Kill David Arquette
Yeah, it's not horror, but considering the subject matter at the heart of this incredible documentary, there's no way that I couldn't include You Cannot Kill David Arquette in my Favorites of 2020 list. I've always been a huge admirer of Arquette, as both an actor and as a human being, and YCKDA gives us an unprecedented look into his life and the pursuit of his wrestling dreams. In fact, this doc made me even a bigger fan of Arquette's (something I never thought possible) and left me cheering and tearing up as well. If you're someone who has been struggling with your purpose in life, or you're feeling less than fulfilled by your current circumstances, I highly recommend checking out You Cannot Kill David Arquette, as it is truly one of the most inspiring viewing experiences I've had in some time. If you haven't had a chance to see this one yet, it's currently streaming on Hulu.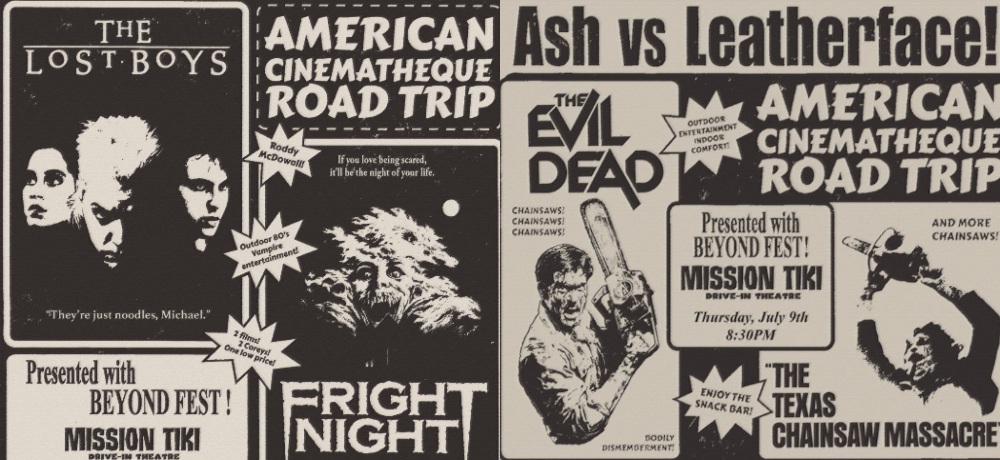 Beyond Fest Screenings at the Mission Tiki Drive-In
Earlier this year, I wrote a piece singing the praises of Beyond Fest and the American Cinematheque's initiative to keep the love of film alive through their drive-in screening series (you can read it HERE if you're so inclined), but I wanted to tip my hat to the fine folks at Beyond Fest and the American Cinematheque one more time because they truly made my 2020 infinitely better, and gave those of us in SoCal some tiny shred of normalcy in a year that was anything but normal, and I'm so grateful for that. I had the chance to see so many of my favorite genre films on the big screen at the drive-in because of Beyond Fest, but then they went above and beyond and ended up programming my very favorite film of all time at the end of the summer (Point Break) and it was truly the best way to cap off the season. Plus, the fact that they were able to pull off holding their film festival in person in October was impressive to boot, and I'm so thankful for all that they gave us movie fans here throughout 2020.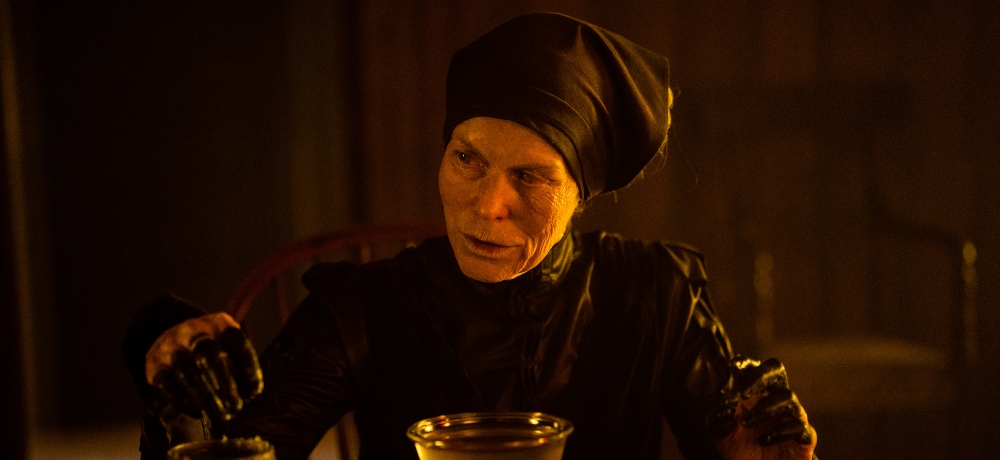 Gretel & Hansel
While it feels like he's still just getting started as a director, Osgood Perkins has quickly become one of my favorite filmmakers working today, and his efforts on Gretel & Hansel firmly established Perkins as a consistently thoughtful and visionary storyteller who can confidently find new ways to explore timeless stories. The film features transcendent performances from both Sophia Lillis and Alice Krige as well as some truly incredible production design and a gorgeous score from composer ROB (Robin Coubert). It still blows my mind that Gretel & Hansel came out in 2020, because it feels like a lifetime ago, but the film recently hit both Amazon Prime and Hulu, so if you didn't get a chance to check it out last year, now's your chance to rectify that wrong.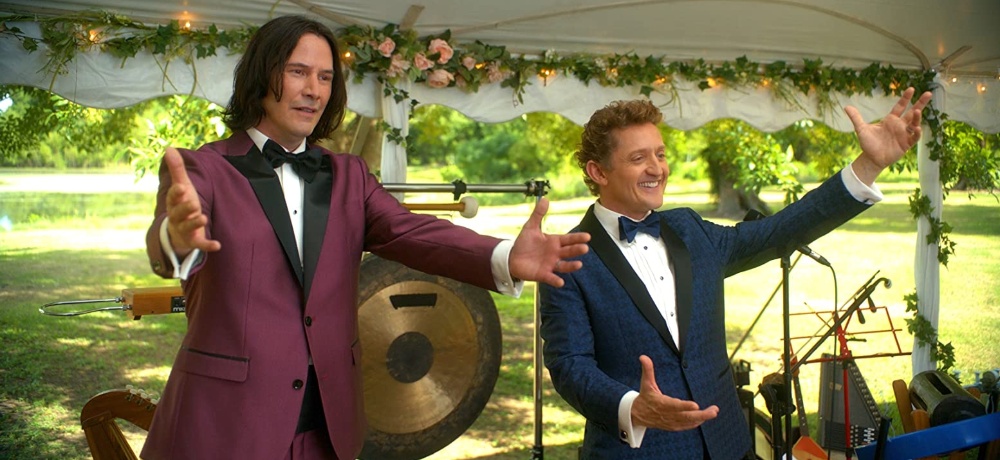 Bill & Ted Face the Music
2020 was a year when I really needed something life-affirming to come along and make me feel like maybe everything in this world wasn't a lost cause, and that's precisely what Bill & Ted Face the Music delivered, and so much more. Like, I know it's a movie and in the grand scheme of things, there are so many more important things to concern ourselves with right now, but nothing made my heart soar last year more than seeing Keanu Reeves and Alex Winter reunited on Face the Music. Beyond that, the message behind the film and its crowd-pleasing finale gave me so much more than I could have ever expected, and I'm so grateful that even though last year collectively kicked all our asses, Bill & Ted came back to let us know that even when things feel hopeless, our humanity is what will get us through those seemingly impossible times.
Underwater
Underwater is another movie that came out super early in 2020, and honestly, it feels like another lifetime ago, but that doesn't mean it still wasn't one of the most ambitious and thrilling creature features to hit the big screen (back when movies still "hit the big screen" on the reg) in years. Sure, there are aspects that feel reminiscent of other horror/sci-fi films that came before it, but Kristen Stewart proves in Underwater that she is a total badass, and nothing I saw last year left my jaw on the floor quite like the monster reveal in Underwater.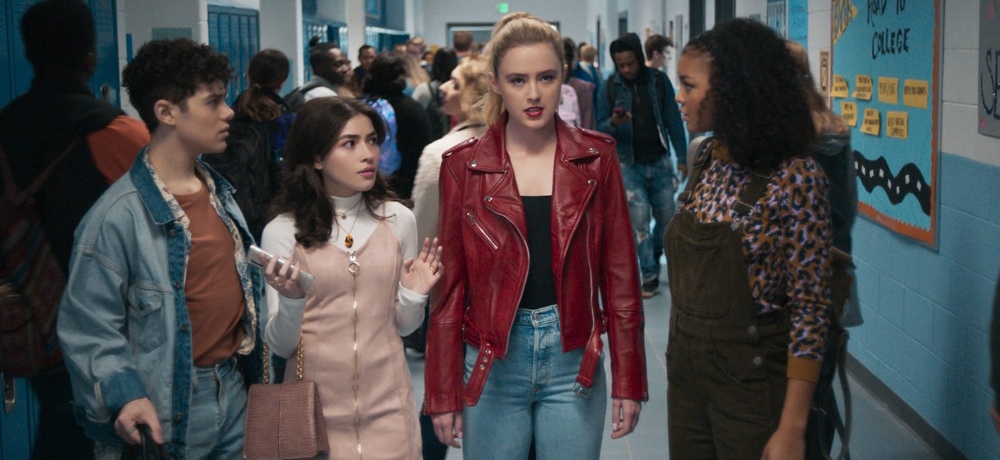 Freaky
Christopher Landon's Freaky is yet another movie I talked about A LOT last year, so I'll keep this short and sweet. But as someone who has always been a sucker for slashers, Freaky breathes some new life into the subgenre and I love how it effortlessly subverted nearly every expectation I had going into it. For my money, there's no other director out there working today who has consistently delivered up a constant stream of entertainment the way that Landon has, with Freaky being yet another example of his dedication to making the horror genre fun once again.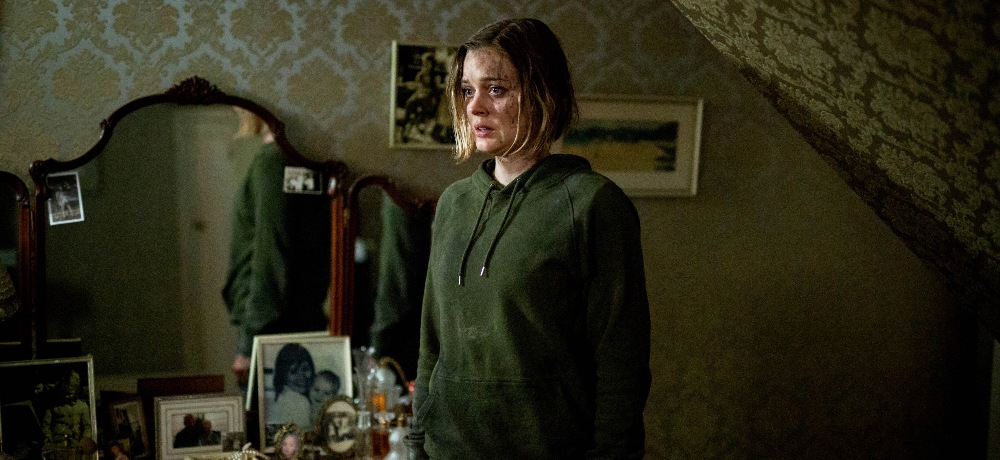 Relic
On the opposite end of the spectrum from the aforementioned Freaky is Natalie Erika James' Relic, which left me totally and completely devastated, but in a good way. It's yet another film I had the pleasure of screening at Sundance in 2020 (which just proves how great their slate of horror was last year), and it has been stuck in my mind for the last 12 months. As someone who watched dementia claim her grandmother (and it's also now doing a number on my aunt as well), Relic both terrified me and brought me to tears, and very few horror movies have been able to evoke that range of emotions within me. James created something so hauntingly beautiful with Relic and I cannot wait to see whatever it is that she does next.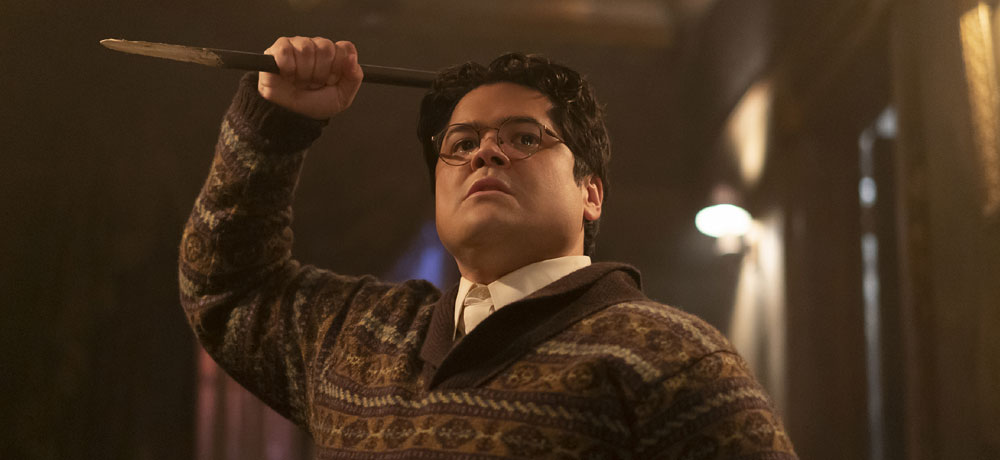 What We Do in the Shadows Season 2
The second season of What We Do in the Shadows has been a popular choice for many of my peers here on Daily Dead, and for good reason—it ruled. There's not a whole lot else that I have to say about it that hasn't already been said by others, but the fact that this show that's centered around a group of wonderfully goofy vampires evolved into an empowering story about their familiar Guillermo coming into his own and claiming his identity was just the cherry on top of the sundae of awesomeness that is WWDITS.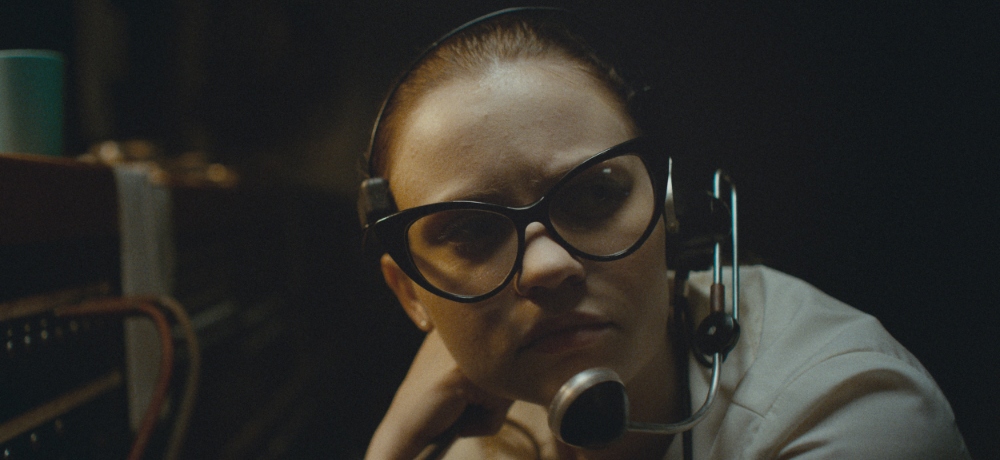 The Vast of Night
The Vast of Night is a film I saw back in 2019, but since it officially was released in early 2020, I'm excited to get to sing its praises one more time (which probably won't be the last time, if I'm being honest). But for his first feature, Andrew Patterson crafts a brilliant sci-fi "talky" throwback that also happens to feature oodles of innovative and marvelous filmmaking that rivals anything I've seen this year from directors who have 10 times the professional credits that Patterson's directorial resume has. Without a doubt, The Vast of Night is an exceptional debut that feels unlike anything we've seen in the realm of sci-fi storytelling for a while now, that also somehow manages to evoke this beautiful sense of nostalgia for a bygone era in both the U.S. and in the world of cinema.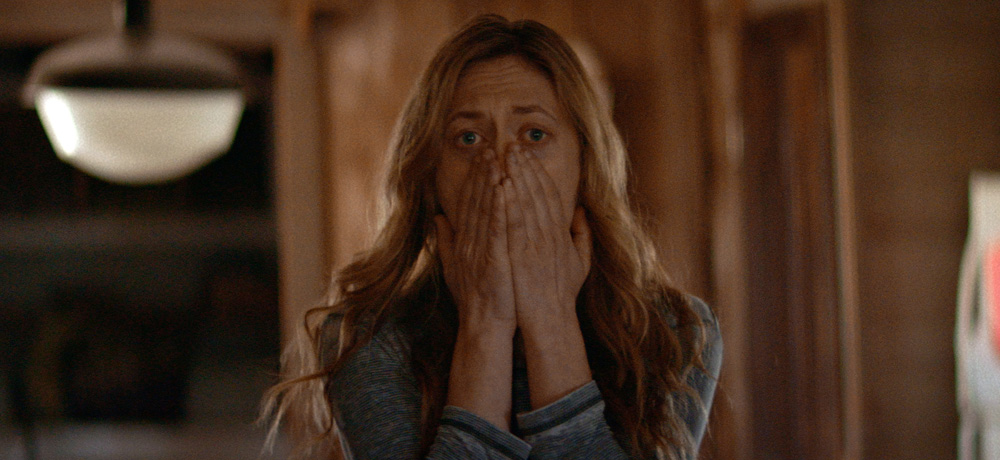 The Dark and the Wicked
Yet another super bleak but stellar film that was released last year was Bryan Bertino's The Dark and the Wicked, which shredded my nerves and left me truly unsettled by the time the credits rolled. In some ways, it feels like The Dark and the Wicked is an extension of what Bertino did in The Strangers, where strange entities keep showing up while a family is in crisis, but it is wholly its own thing all the same. Both Marin Ireland and Michael Abbott Jr. are astoundingly great in TDATW, and even though he only has a limited amount of screen time, Xander Berkeley gives a memorable performance that totally knocked my proverbial socks off.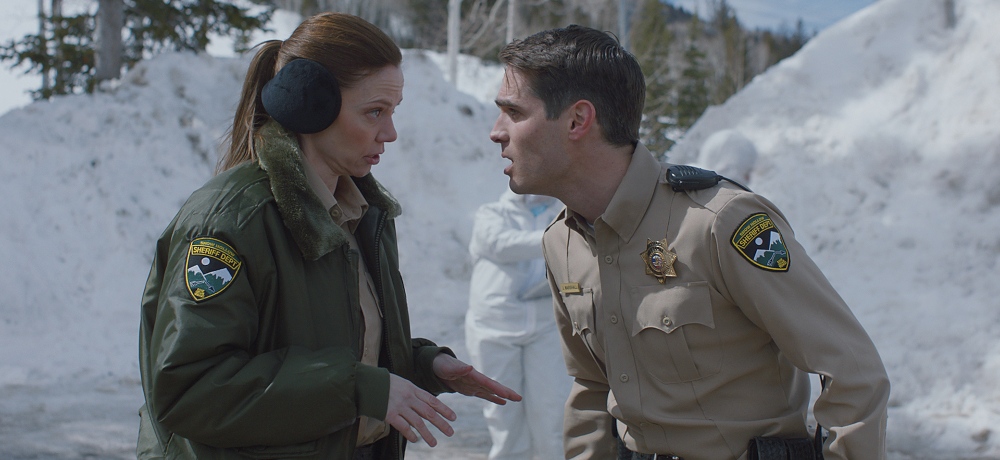 The Wolf of Snow Hollow
The first time I watched Jim Cummings' The Wolf of Snow Hollow, I liked it. The second time I saw it, I absolutely fell in love with it, and knew it would be making my Favorites of 2020 list. One way for any film to really stick with me is to find a way to surprise me, and The Wolf of Snow Hollow did just that and then some, between the whip-smart script that just cracks along at every turn, wickedly hilarious performances from Cummings and his co-stars (especially Riki Lindhome and the late, great Robert Forster), and a wholly unexpected mystery with a lycanthropic twist to it. Cummings may not have spent a lot of time in the genre realm so far in his career, but with The Wolf of Snow Hollow, the multi-hyphenate proves he belongs here just the same.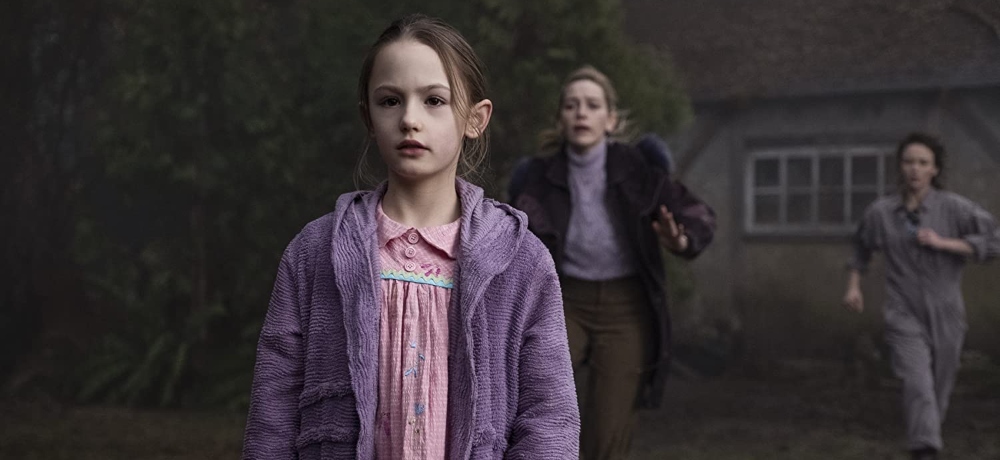 The Haunting of Bly Manor
I've yet to see anything from Mike Flanagan that I haven't enjoyed, which is a pretty impressive track record considering the fact that he's been working in the industry for two decades now. As someone who considers herself a huge fan of The Turn of the Screw, as well as Jack Clayton's timeless adaption of the story—The Innocents—I wasn't sure exactly how Flanagan was going to bring anything new to the table for The Haunting of Bly Manor. But, as usual, Flanagan, as well as the incredible group of directors that he assembled to helm the various episodes of the series, transformed Henry James' original story into a gorgeously heartbreaking gothic romance that made me weep like an inconsolable baby. I very rarely have the chance to go back and watch any sort of episodic storytelling twice, but The Haunting of Bly Manor hit me so hard, I made sure to find the time because I loved it just that much.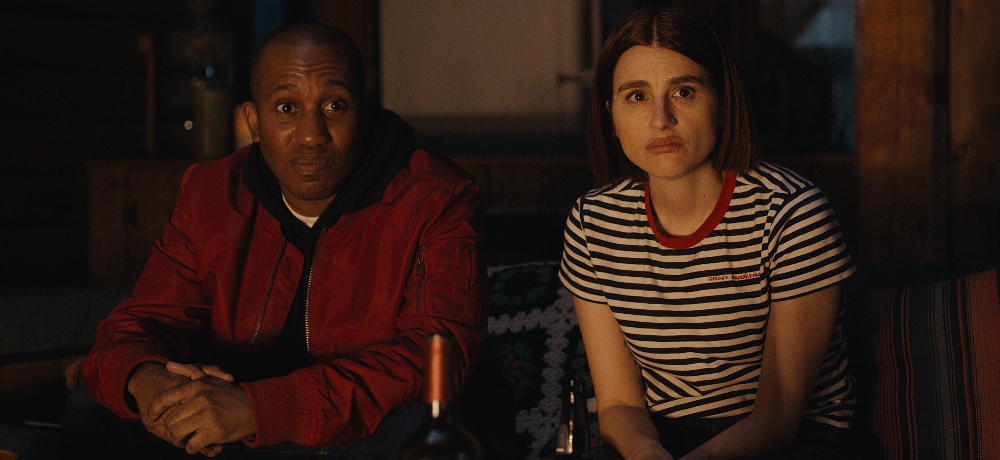 Scare Me
I almost sound like a broken record at this point, but Scare Me was yet another stellar Sundance film that immediately sank its hooks right into me, and I have been singing its praises ever since. As a movie lover, there are two types of films I can't ever resist: movies about the filmmaking process, and movies that celebrate the timeless tradition of storytelling, and man does Scare Me do a brilliant job of celebrating everything that's great about sharing stories with a captive audience. Both Josh Ruben (who also wrote and directed the film) and Aya Cash are downright dazzling in Scare Me, and I love how the third act totally takes a demented detour that really crawled right up under my skin. If you haven't a chance to check out Scare Me for yourself just yet, it's currently available on Shudder, and will be making its way to home media shortly as well.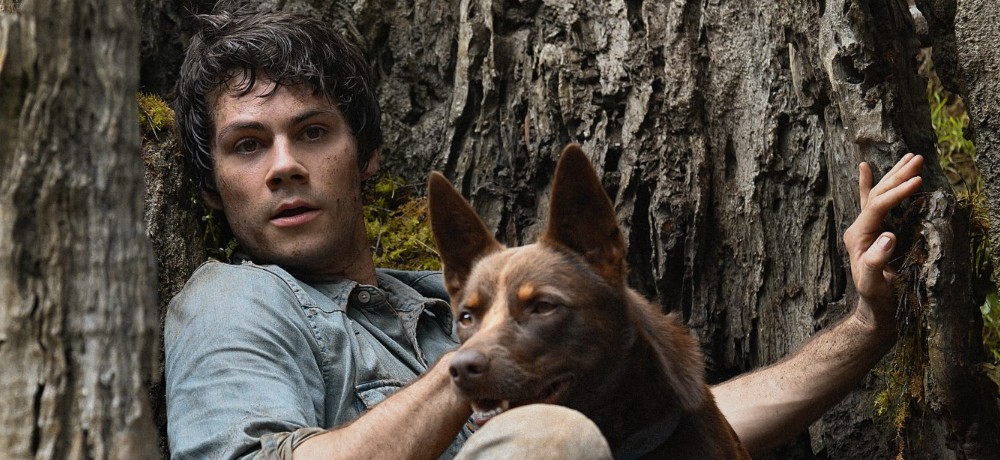 Love and Monsters
I am a little bit late to the party when it comes to Love and Monsters, as I only caught up with it during the holiday break, but it really is one of the best family-friendly horror/adventure hybrids in a long time that doesn't pander to younger audiences, but still feels easily accessible to viewers of all ages just the same. Set in a world where normal creatures have been transformed into humanity-devouring monstrosities, there's a really good message at the heart of Love and Monsters, and I absolutely had a total blast with it from start to finish. I've been a big fan of Dylan O'Brien ever since his Teen Wolf days (he's also excellent in the surprisingly fun Maze Runner films), so it was great to see him really shine on his own here, and the film even features a fun appearance from genre favorite Michael Rooker, too. It's also worth noting that Love and Monsters makes for the third film project that involves Brian Duffield to make my Favorites of 2020 list, which is a pretty damn impressive feat. Oh, and get ready to fall in love with Boy the dog—I know I did.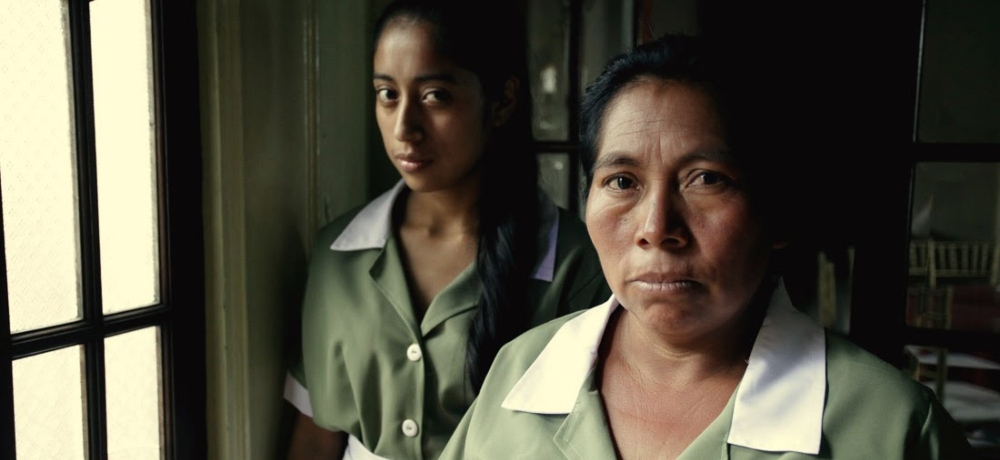 Honorable Mentions: Scare Package, After Midnight, La Llorona, Host, Alone, Impetigore, Hunter Hunter, The Wretched, His House, Z, Shirley, Tremors: Shrieker Island, The Cleansing Hour, Monster Hunter, Sea Fever, Rogue, She Dies Tomorrow, Kindred, Anything for Jackson, Swallow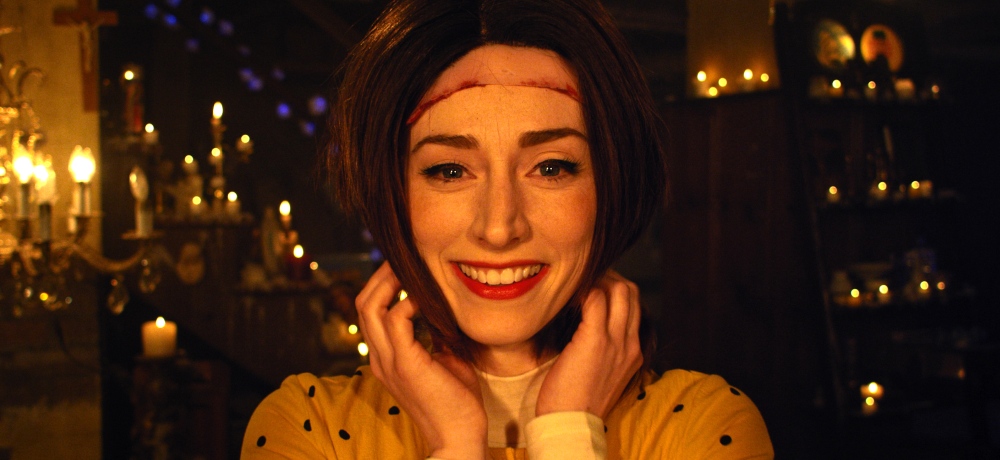 Films to Keep on Your Radar in 2021: Mandibles, A Quiet Place II, Bloodthirsty, The Stylist, Danni and the Vampire, The Night House, Skull: The Mask, Dinner in America, Teddy
---------
Check back here for more Favorites of 2020 lists from the Daily Dead team!