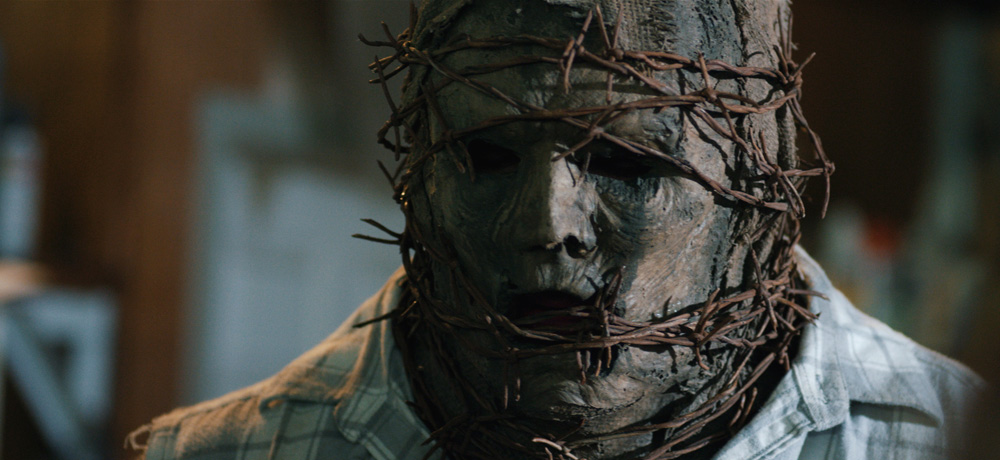 We're back with another edition of Horror Highlights! Today, take a look at exclusives from Fear Pharm ahead of its DVD and on-demand release this week, check out preview pages from the comic book series Ithaqa, and share info on the home media release of The Tent!
Exclusive Posters & BTS Video from FEAR PHARM: "One corn field, a number of psychos and numerous killings... welcome to scarytales. 
It's Halloween and, if four high school seniors can make it through the world's scariest maze in under two hours, they'll win a cash grand prize at the local fair. Seems fun and easy enough, but - little do they know - they'll only make it through if they can escape a deranged family looking to harvest the DNA of young teens for their special pharmaceutical cream. Hopefully their high school P.E. class taught them enough to figure out how to run for their lives! 
From director Dante Yore (Apparition), and Apparition producers Mark S. Allen and Howard Burd, Fear Pharm will arrive on DVD and On Demand on September 15. The pulse-pounding horror film will be available via Apple TV, Google Play, Prime Video, FandangoNOW and more."
DVD Special Features: 
Cast Behind-the-Scenes 

Chainsaw Day Footage 

Table Read 
On Demand + DVD Release Release Date: September 15, 2020 Run Time: 79 minutes Rating: Not Rated
---------
ITHAQA Comic Book Series: "In the 1920's, five investigators find their paths intersecting in the city of Ithaca, NY, as a local real estate tycoon seeks to quell the rumors that his recently acquired lands are haunted."
CreditsWriter: Michael Watson
Artist/Cover Artist: Theresa Chiechi
Letters: Lucas Gattoni
Editors: Julianne Cort & Lisa VillaMil

Comixology link: https://www.comixology.com/Ithaqa-01/digital-comic/848391
Print purchase link: https://www.ithaqacomic.com/buy-the-comic/ithaqa-issue-1-the-fool
---------
The Tent Now on VOD and DVD: "Now available On Demand and DVD (pre-order the DVD from Target), The Tent is the latest film from award-winning filmmaker Kyle Couch.
Winner of multiple awards, and featuring an applauded turn from actor Tim Kaiser, the end-of-days thriller fixes on an apocalyptic event that leaves a man isolated and alone on the edge of the wilderness. Soon enough, another survivor emerges who disrupts the fragile balance of power.
Lulu Dahl and Shelby Bradley co-star in The Tent, available from Gravitas Ventures.
Official Synopsis : An apocalyptic event known as The Crisis has devastated David's world leaving him to rely on survival tactics learned from childhood. Isolated and alone, David has taken refuge in a tent on the edge of the wilderness. Soon enough, another survivor emerges, Mary, who immediately begins questioning David's tactics and ultimately putting them in the crosshairs of "Those Who Walk In Darkness", unseen creatures that may or may not be responsible for The Crisis."