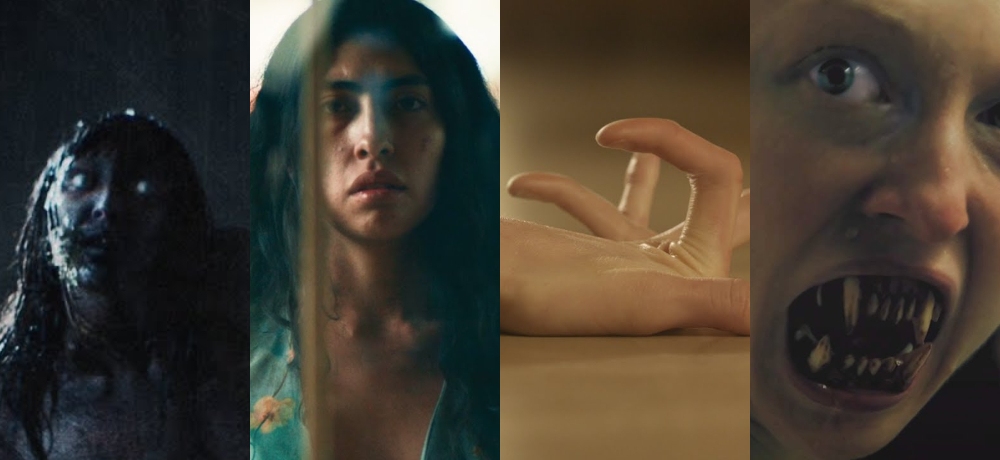 Hello, everyone! Welcome back for another installment of our "Sunday Shorts" series, which is part of Daily Dead's 2022 Indie Horror Month celebration. Last weekend, we brought you a collection of killer horror shorts (you can check out last Sunday's selections HERE), and now we're back with four more bites of fright for you to enjoy.
Today's "Sunday Shorts" selections include Andy Chen's Close Your Eyes, La Oscuridad (The Darkness) by Jorge Sistos Moreno, Aaron Fradkin's The Ballerina, and Pains from Justin Brooks. Check out all four horror short films below and be sure to head back here throughout the rest of April for all of our ongoing Indie Horror Month coverage.
Enjoy!
Close Your Eyes (Directed by Andy Chen)
Synopsis: A musician's quiet evening turns into a night of terror when he sees his roommate sleepwalking.
La Oscuridad (The Darkness) (Directed by Jorge Sistos Moreno)
Synopsis: Marina, a former elementary school teacher, emerges badly bruised on the shore of a lake. After a lengthy track through the hot Mexican sun, she lands at the primary school where she once worked. 
The Ballerina (Directed by Aaron Fradkin)
Synopsis: A ballerina is haunted by her reflection.
Pains (Directed by Justin Brooks)
Synopsis: A woman locks herself away from the world as she fights the demons within her. The very monster she is trying to hide starts slowly ripping her apart from the inside. 
---------
Go HERE to catch up on all of our Indie Horror Month 2022 features!