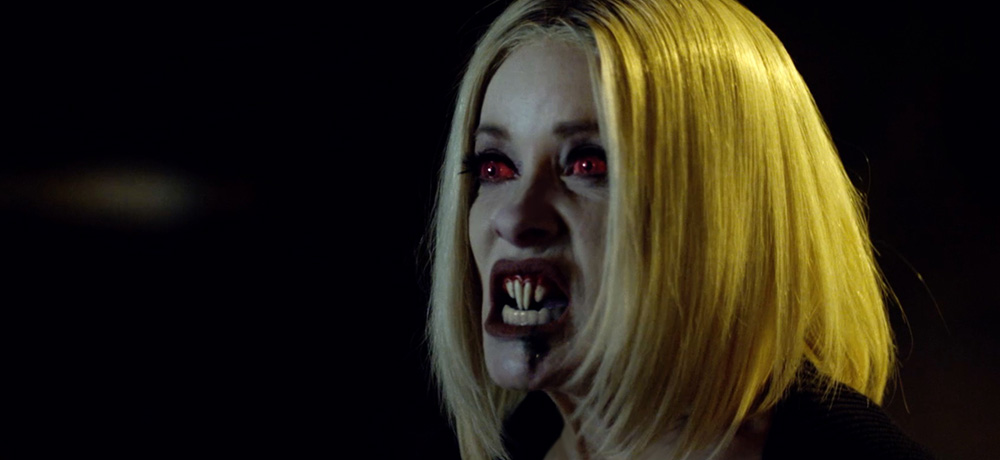 Hello, everyone! I hope you have your wallets ready because we have a huge day of horror and sci-fi home media releases this week, and there are a ton of different titles fans are definitely going to want to add to their collections. Blue Underground has given the criminally undercelebrated Dead & Buried the 4K treatment for their 3-Disc Limited Edition release of the film, and if you're a big fan of sci-fi/action movies, you'll definitely want to pick up the latest Vestron Video release, The Wraith, which Lionsgate is putting out on Blu this Tuesday as well.
As far as recent genre fare goes, Spiral: From the Book of Saw, Jakob's Wife, Initiation and 32 Malasana Street are all headed home on various formats, and if you happen to be a big fan of the Saw series, you can also nab brand new Blu-rays for the first eight Saw films this week, too. Severin Films is keeping busy with their releases of a handful of genre titles - Born for Hell, Skinned Deep and Siege - and Scream Factory is showing some love to Eight Legged Freaks with their brand new Blu for the film.
Other home media releases for July 20th include A Stranger is Watching, Reunion Massacre, The Nest, Room 9 and Shark Huntress.
Born for Hell (Severin Films, Blu-ray & DVD)
In 1976, Montreal filmmaker Denis Héroux - future director of THE UNCANNY and Oscar®-nominated producer of ATLANTIC CITY - adapted the true story of Chicago mass murderer Richard Speck to war-torn Belfast, where a disturbed Vietnam vet drifter (Mathieu Carrière of MALPERTUIS and BILITIS fame) brutalizes a dorm full of student nurses. Re-edited by its video distributor and released as NAKED MASSACRE, Héroux's harrowing director's cut has remained unseen in America until now. Debra Berger (THE INGLORIOUS BASTARDS), Leonora Fani (GIALLO IN VENICE), Christine Boisson (EMMANUELLE), Ely Galleani (BABA YAGA) and Carole Laure (SWEET MOVIE) co-star in this 'uncompromising and unfathomably grim work of art' (Video Basement), scanned in 2K from an uncut 35mm print discovered in The National Archives of Canada.
BONUS MATERIALS:
The Other Side Of The Mirror – Interview with Actor Mathieu Carriere
Nightmare In Chicago – Remembering the Richard Speck Crime Spree with Local Filmmakers John McNaughton and Gary Sherman
A New Kind Of Crime – The Richard Speck Story with 'Once Upon A Crime' Podcaster Esther Ludlow
Bombing Here, Shooting There – Video Essay by Filmmaker Chris O'Neill
NAKED MASSACRE – U.S. Video Release Cut
Artist Joe Coleman On Speck
Inside The Odditorium With Joe Coleman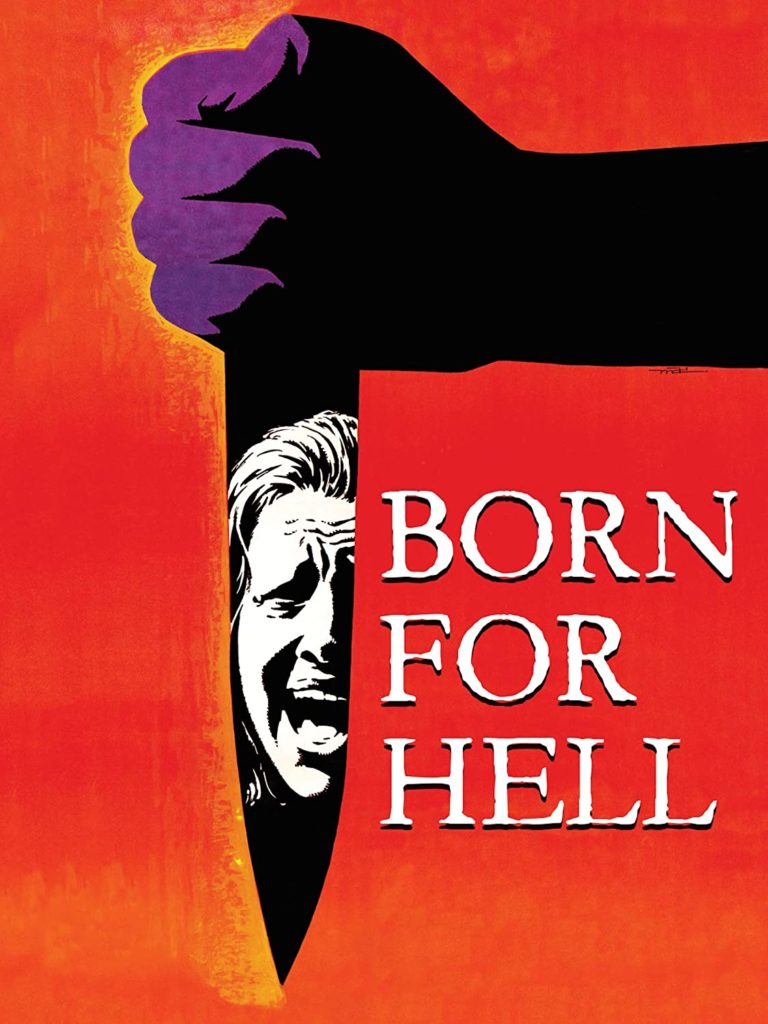 Dead & Buried: 3-Disc Limited Edition (Blue Underground, 4K Ultra HD/Blu/CD Combo)
Something very strange is happening in the quiet coastal village of Potters Bluff, where tourists and transients are warmly welcomed... then brutally murdered. But even more shocking is when these slain strangers suddenly reappear as normal, friendly citizens around town. Now the local sheriff (James Farentino of THE FINAL COUNTDOWN) and an eccentric mortician (Academy Award® winner Jack Albertson of WILLY WONKA & THE CHOCOLATE FACTORY) must uncover the horrific secret of a community where some terrifying traditions are alive and well... and no one is ever really DEAD & BURIED.
Melody Anderson (FLASH GORDON), Lisa Blount (PRINCE OF DARKNESS), and Robert Englund (A NIGHTMARE ON ELM STREET) co-star in this genuinely chilling horror hit written by Ronald Shusett and Dan O'Bannon (ALIEN), directed by Gary A. Sherman (POLTERGEIST III), and featuring ultra-grisly gore effects by Oscar® winner Stan Winston (JURASSIC PARK). In honor of its 40th Anniversary, Blue Underground is proud to present DEAD & BURIED in an eye-popping new restoration approved by Director of Photography Steven Poster, ASC (DONNIE DARKO), scanned in 4K 16-bit from its 35mm IP, with Dolby Vision HDR and Dolby Atmos audio, and packed with exclusive new and archival Extras!
SPECIAL FEATURES:
WORLD PREMIERE! New 4K Restoration from the 35mm IP approved by Director of Photography Steven Poster, ASC (DONNIE DARKO, SOMEONE TO WATCH OVER ME)
Exclusive Limited Collector's Edition includes 4K UHD Blu-ray, Remastered Blu-ray, Soundtrack CD, collectible booklet, reversible sleeve, and moving lenticular slipcover
Ultra HD Blu-ray (2160p) and HD Blu-ray (1080p) Widescreen 1.85:1 Feature Presentation
Audio: English: Dolby Atmos; English: 5.1 DTS-HD; English: 1.0 DTS-HD; French: 1.0 DTS-HD
Subtitles: English SDH, French, Spanish
Audio Commentary #1 with Director Gary Sherman
Audio Commentary #2 with Co-Writer/Co-Producer Ronald Shusett and Actress Linda Turley
Audio Commentary #3 with Director of Photography Steven Poster, ASC
NEW! Audio Commentary #4 with Film Historians Troy Howarth and Nathaniel Thompson
NEW! Behind the Scenes of Dead & Buried
NEW! Dead & Buried Locations: Now & Then
NEW! Murders, Mystery, and Music - Interviews with Director Gary Sherman and Composer Joe Renzetti
NEW! The Pages of Potters Bluff - Interview with Novelization Author Chelsea Quinn Yarbro
Stan Winston's Dead & Buried EFX
Robert Englund: An Early Work of Horror
Dan O'Bannon: Crafting Fear
NEW! Poster & Still Galleries
Seven Poster's Location Stills
BONUS! DEAD & BURIED Original Motion Picture Soundtrack by Joe Renzetti (CHILD'S PLAY) on CD for the first time ever!
BONUS! Collectible Booklet with new essay by Michael Gingold
BONUS! Moving Lenticular Slipcover (First Pressing Only)

REGION FREE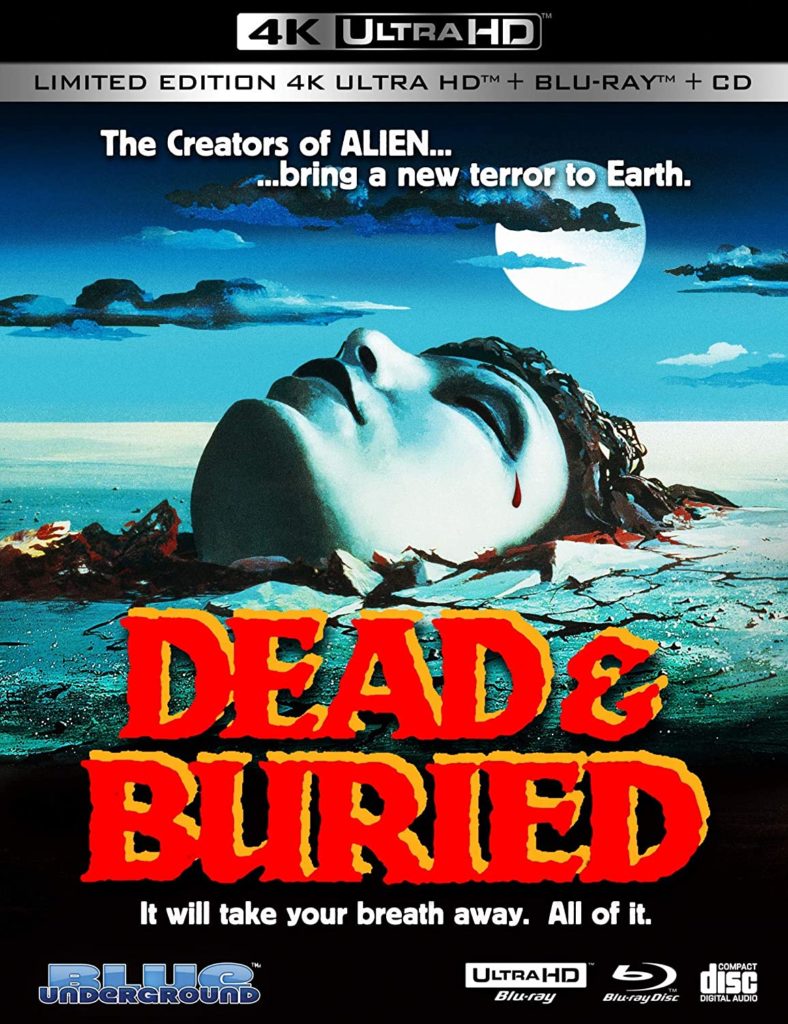 Eight Legged Freaks (Scream Factory, Blu-ray)
The residents of a rural mining town discover that an unfortunate chemical spill has caused hundreds of little spiders to mutate overnight to the size of SUVs. It's up to mining engineer Chris McCormack (David Arquette) and Sheriff Sam Parker (Kari Wuhrer) to mobilize an eclectic group of townspeople into battle against the bloodthirsty eight-legged beasts.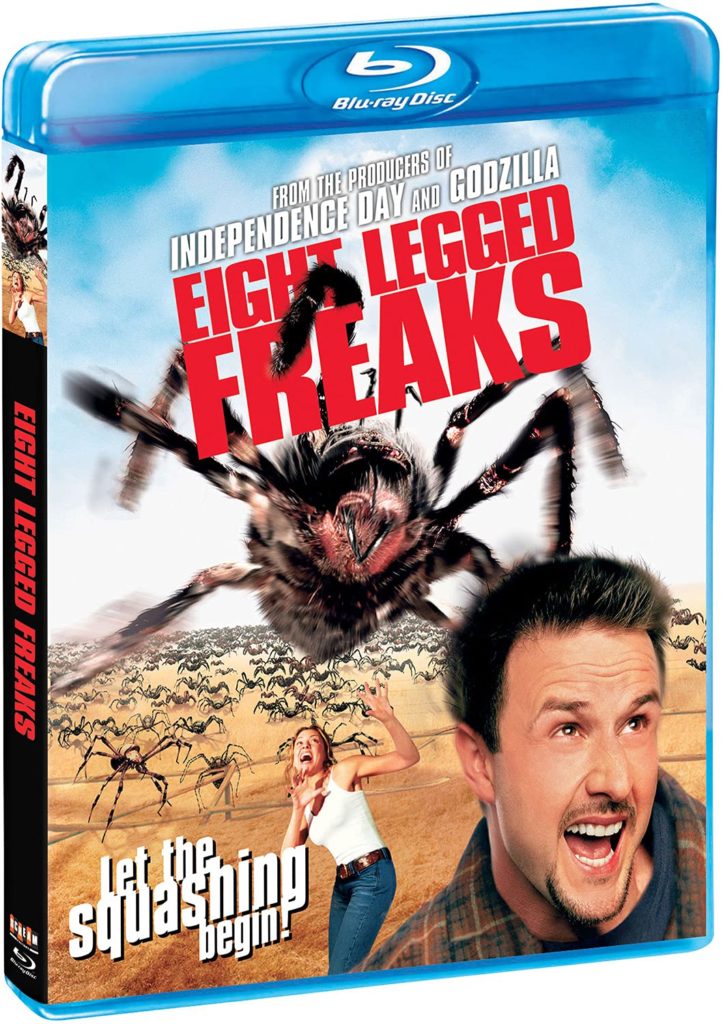 Initiation (Lionsgate, Blu/Digital & DVD)
Whiton University unravels the night a star-athlete is murdered, kicking off a spree of social media slayings that force students to uncover the truth behind the school's hidden secrets and the horrifying meaning of an exclamation point.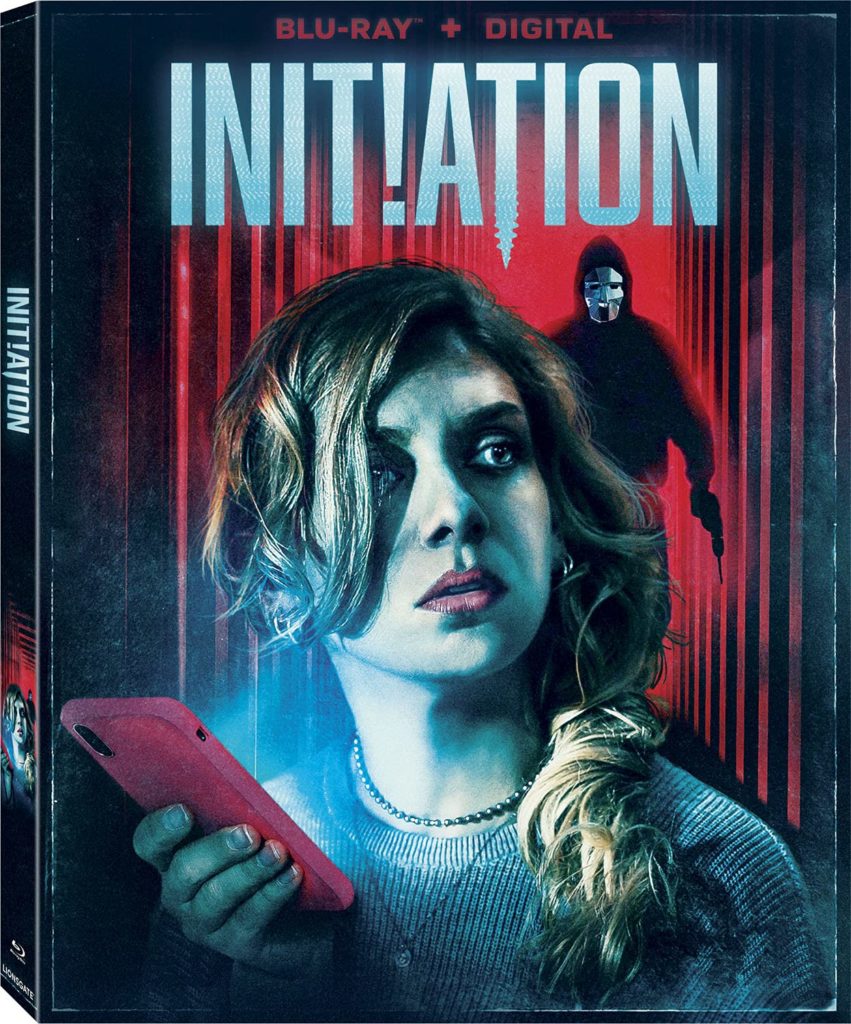 Jakob's Wife (RLJE Films, Blu-ray & DVD)
In JAKOB'S WIFE, Anne is married to a small-town minister and feels like her life and marriage have been shrinking over the past 30 years. After a chance encounter with "The Master," she discovers a new sense of power and an appetite to live bigger and bolder than before. As Anne is increasingly torn between her enticing new existence and her life before, the body count grows and Jakob realizes he will have to fight for the wife he took for granted. 
Special Features:
The Making Of Jakob's Wife

Deleted Scenes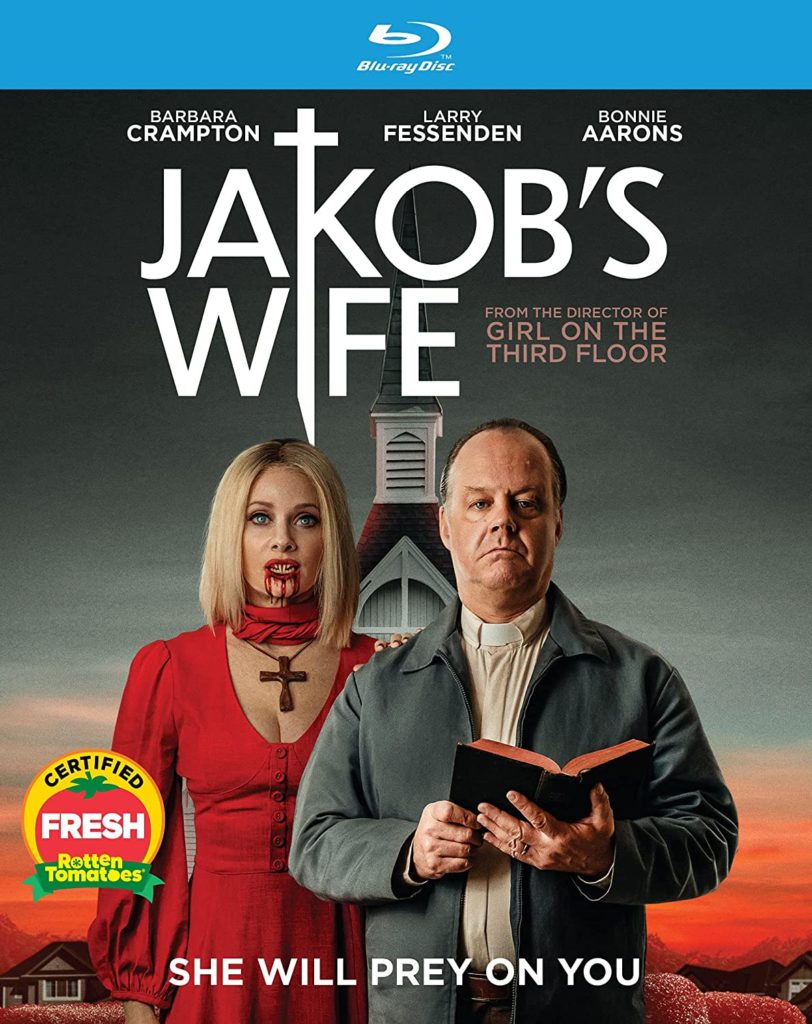 Siege (Severin Films, Blu-ray & DVD)
From co-directors Paul Donovan and Maura O'Connell (DEFCON-4) comes one of the most disturbing - and rarely-seen - Canadian shockers of the '80s, inspired by the actual 42-day Halifax police strike: When a local group of right-wing vigilantes massacres the patrons of a gay bar, the sole survivor seeks refuge in a nearby apartment building whose residents must now defend themselves in a night of hate, terror and bloodshed. Doug Lennox (BREAKING POINT), Tom Nardini (CAT BALLOU), Jack Blum (HAPPY BIRTHDAY TO ME) and Keith Knight (MY BLOODY VALENTINE) star in this 'dark and intense thriller, still uncomfortably relevant 35 years after it was made' (Blog Of Horror) - released in the U.S. as SELF DEFENSE - scanned in 2K from the original negative recently discovered in a Nova Scotia archive.
BONUS MATERIALS:
Audio Commentary with Co-Director Paul Donovan & Filmmaker Jason Eisener
Trailer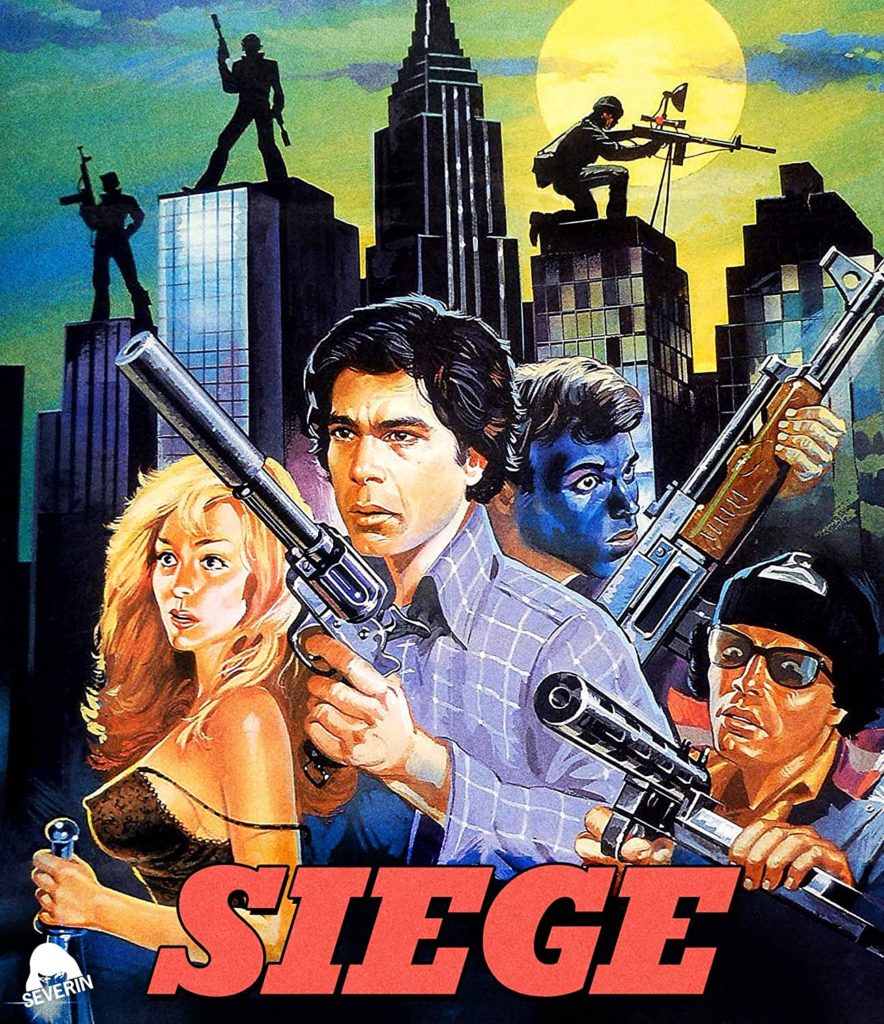 Skinned Deep (Severin Films, Blu-ray & DVD)
His mind-blowing work as an FX artist has included everything from Frank Henenlotter's BRAIN DAMAGE and FRANKENHOOKER to Matthew Barney's CREMASTER CYCLE. And for his 2004 debut as writer/producer/director, Gabe Bartalos created this 'demented gift from the B-Movie Gods' (Bloody Good Horror) about a rural clan of psychotic freaks, the killing spree 'that takes us places and shows us things we've never seen before' (Dread Central) and the final girl that may be their depraved undoing. Warwick Davis (LEPRECHAUN) and Jason Dugre (SAINT BERNARD) star - with an appearance by fandom legend Forrest J. Ackerman - in this 'brutal, bloody forgotten masterpiece' (Morbidly Beautiful) featuring music by Captain Sensible of The Damned, now scanned uncut in 2K from the original negative for the first time ever.
BONUS MATERIALS:
DEEP CUTS - A look back on SKINNED DEEP with Writer/Producer/Director Gabe Bartalos, Actors Jay Dugre and Karoline Brandt and Weapons Machinist Jake Lee
Audio Commentary With Cast & Crew
Archival Making Of Featurette
Trailer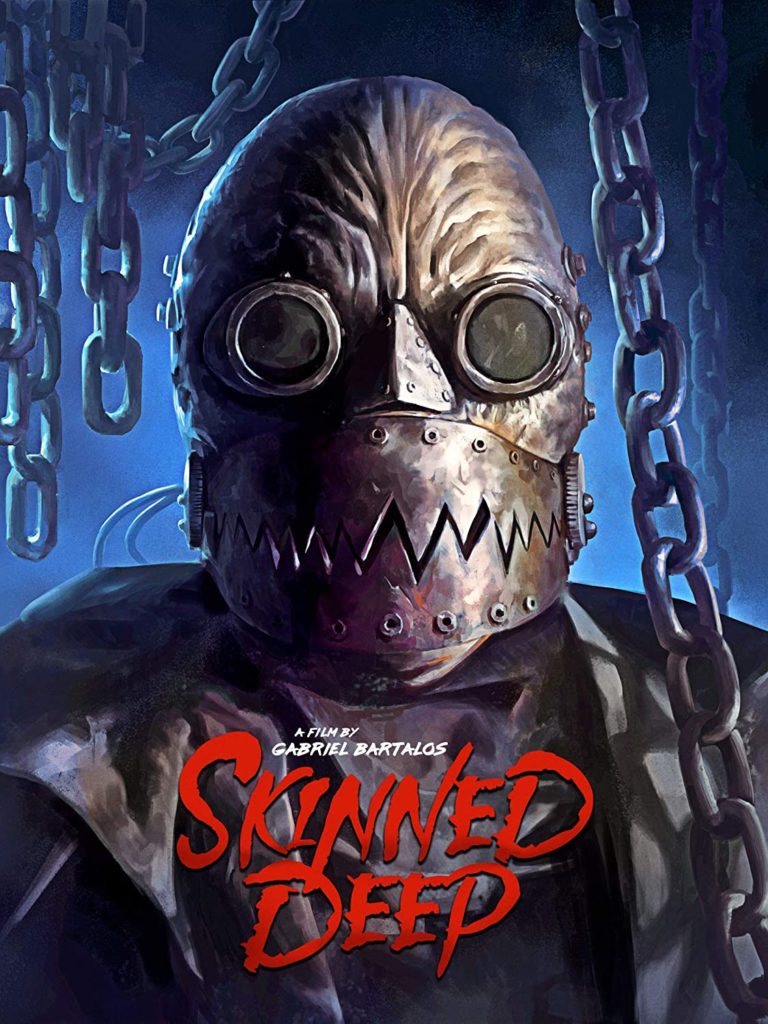 Spiral: From the Book of Saw (Lionsgate, 4K Ultra HD/Blu/Digital, Blu/Digital & DVD)
A sadistic mastermind unleashes a twisted form of justice in SPIRAL, the terrifying new chapter from the book of SAW. Working in the shadow of an esteemed police veteran (Samuel L. Jackson), brash Detective Ezekiel 'Zeke' Banks (Chris Rock) and his rookie partner (Max Minghella) take charge of a grisly investigation into murders that are eerily reminiscent of the city's gruesome past. Unwittingly entrapped in a deepening mystery, Zeke finds himself at the center of the killer's morbid game. SPIRAL stars Chris Rock, Max Minghella, Marisol Nichols, and Samuel L. Jackson, and is produced by the original SAW team of Mark Burg and Oren Koules. The film is directed by Darren Lynn Bousman and written by Josh Stolberg & Pete Goldfinger.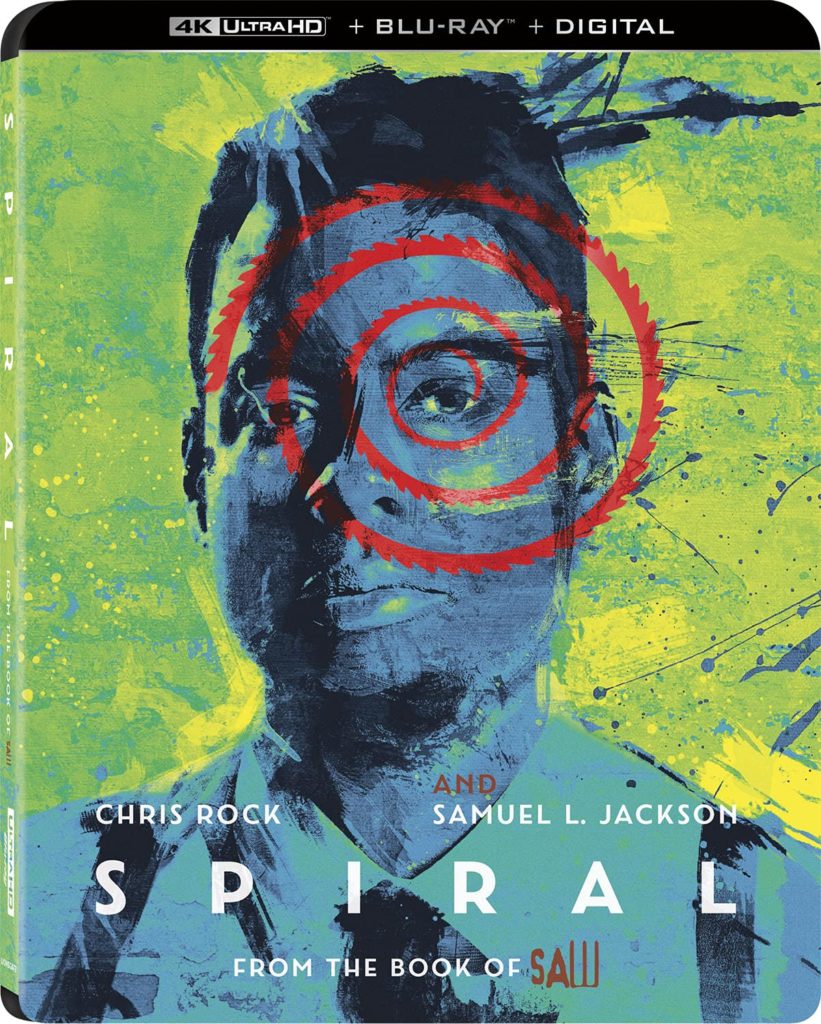 A Stranger is Watching (Scream Factory, Blu-ray)
They don't see him, but he's there. Plotting. Planning…and anticipating every move they make. This terrifying thriller follows a psychopath as he imprisons a little girl and a famous reporter in the dank maze of tunnels beneath New York City's Grand Central Station. He first wants to collect a ransom…and then murder his captives. His victims' only hope is their own wits—and the aid of homeless people who roam this urban netherworld.
Kate Mulgrew (Star Trek: Voyager, Orange Is The New Black) is heartrendingly believable as the reporter, and Rip Torn (Flashpoint, Men In Black) also gives a harrowing performance in this nightmarish shocker based on the Mary Higgins Clark suspense novel and directed by Sean S. Cunningham (Friday The 13th). A Stranger Is Watching: You won't be able to look away.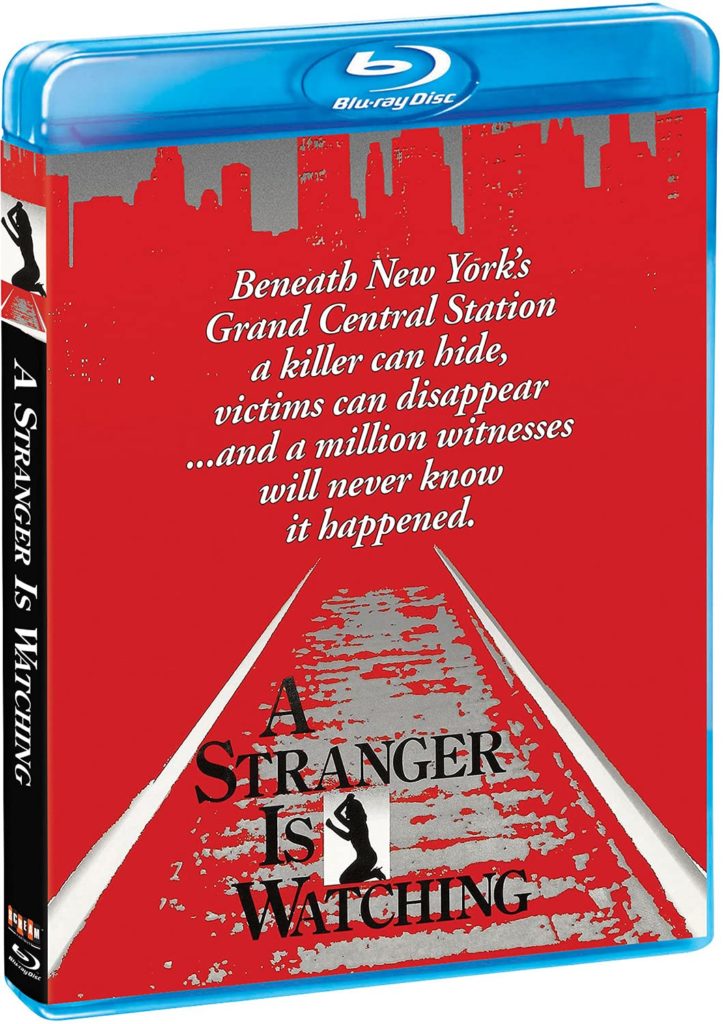 The Wraith: Collector's Edition: Vestron Video Series (Lionsgate, Blu-ray)
Charlie Sheen, Nick Cassavetes, Sherilyn Fenn, and Randy Quaid star in this turbocharged cult classic! When four glowing orbs crash into each other over the Arizona desert, they leave in their wake a badass Dodge Turbo Interceptor — and its enigmatic, helmeted driver. The next day, the mysterious Jake (Sheen) appears in the town of Brooks, catching the eye of Keri (Fenn) and the ire of Packard (Cassavetes), the ruthless leader of a gang of street racers. When gang members start losing races — and lives — to the Interceptor, the recent death of Keri's boyfriend suddenly seems connected to the arrival of Jake, the unbeatable car…and an avenging entity called The Wraith.
Special Features and Technical Specs:
Audio Commentary with Writer-Director Mike Marvin
Audio Commentary with Actors Dave Sherrill and Jamie Bozian
"Tales from the Desert" — An Interview with Writer-Director Mike Marvin
"Rughead Speaks!" — An Interview with Actor Clint Howard
"Ride of the Future" — Interviews with Stunt Coordinator Buddy Joe Hooker and Transportation Coordinator Gary Hellerstein
"The Ghost Car" — Interviews with Visual Effects Producer Peter Kuran and Effects Animator Kevin Kutchaver
Isolated Score Selections Featuring Audio Interview with Co-Composer J. Peter Robinson
"The Wraith Filming Locations: Then and Now" Featurette
ALSO AVAILABLE THIS WEEK:
32 Malasana Street (RLJE Films, DVD)
Jigsaw (Lionsgate, Blu/Digital)
The Nest (4Digital Media, DVD)
Reunion Massacre (Wild Eye Releasing, DVD)
Room 9 (Lionsgate, DVD)
Saw (Lionsgate, Blu/Digital)
Saw II (Lionsgate, Blu/Digital)
Saw III (Lionsgate, Blu/Digital)
Saw IV (Lionsgate, Blu/Digital)
Saw V (Lionsgate, Blu/Digital)
Saw VI (Lionsgate, Blu/Digital)
Saw: The Final Chapter (Lionsgate, Blu/Digital)
Shark Huntress (Green Apple Entertainment, DVD)