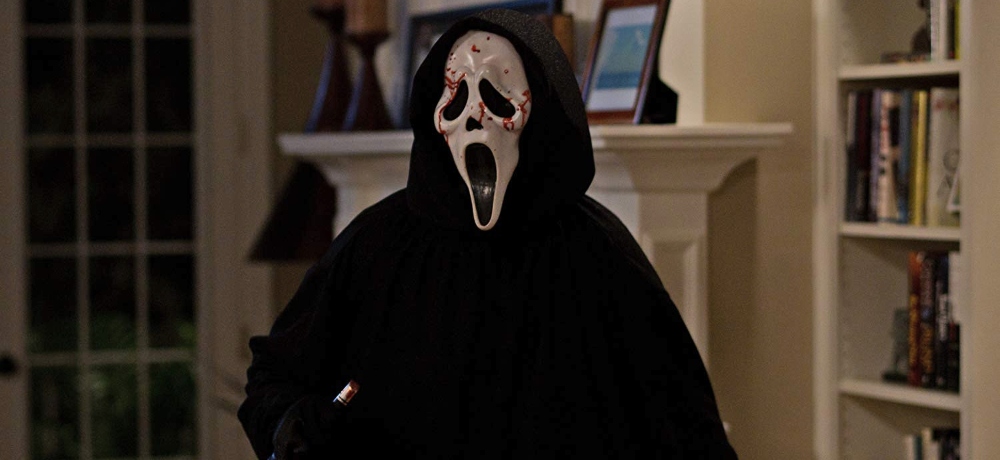 Following the news back in May that David Arquette will return to the Scream franchise in a new movie, it's now been revealed that Paramount will release the film.
Variety reports that Paramount is teaming up with Spyglass Media Group to co-produce the new Scream and unleash it in theaters, with a release planned for sometime in 2021. According to Variety, filming is expected to begin in Wilmington, North Carolina late this summer.
As previously reported, David Arquette will reprise his role as Dewey Riley in the new Scream film directed by Matt Bettinelli-Olpin and Tyler Gillett (two-thirds of the filmmaking group known as Radio Silence) from a screenplay by James Vanderbilt (Zodiac) and Guy Busick (co-writer of Ready or Not and episodes of Stan Against Evil and Castle Rock).
The new Scream movie will be the fifth film in the franchise built by the late, great director Wes Craven and writer Kevin Williamson.
In recent interviews, Neve Campbell has indicated that she's in early discussions about playing Sidney Prescott in the new movie, but there's no official confirmation yet that she or Courteney Cox will return. Arquette's involvement is one step closer in getting the Scream trio back together again.
Kevin Williamson, the writer of Scream, Scream 2, and Scream 4, will executive produce the new film, with Vanderbilt, Paul Neinstein and William Sherak also producing. Stay tuned to Daily Dead for more updates on the fifth film in the Scream franchise.