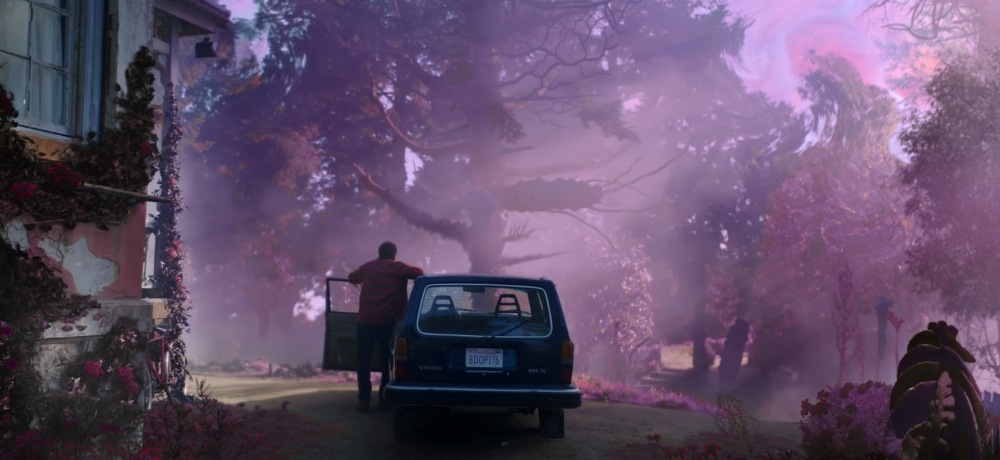 We've been excited for Daily Dead readers to see Color Out of Space since Emily von Seele wrote in her 5-star Fantastic Fest review that the film is "cosmic horror done right." Now, the wait is nearly over, and ahead of the movie's January 24th release via RLJE Films, a new photo gallery has been released (thanks to set photographer Gustavo Figueiredo), giving us a closer look at Richard Stanley's mind-bending H.P. Lovecraft adaptation.
Initially unveiled on Bloody Disgusting, you can check out the full image gallery for Color Out of Space below, and stay tuned to Daily Dead for more updates on the film.
Directed by Richard Stanley from a screenplay by Stanley and Scarlett Aramis (based on H.P. Lovecraft's "The Colour Out of Space"), Color Out of Space stars Nicolas Cage, Joely Richardson, Madeleine Arthur, Brendan Meyer, Julian Hilliard, Elliot Knight, Josh C. Waller, Q'orianka Kilcher, and Tommy Chong. RLJE Films will release Color Out of Space in theaters on January 24th, 2020.
Synopsis: "After a meteorite lands in the front yard of their farm, Nathan Gardner (Nicolas Cage) and his family find themselves battling a mutant extraterrestrial organism as it infects their minds and bodies, transforming their quiet rural life into a technicolor nightmare."
You can view the new images below, and in case you missed it, read Heather Wixson's Fantastic Fest interview with Stanley, check out Emily Von Seele's review of the film, and listen to our Corpse Club episode that includes a discussion on Color Out of Space live from Fantastic Fest!
Photo Credit: Gustavo Figueiredo